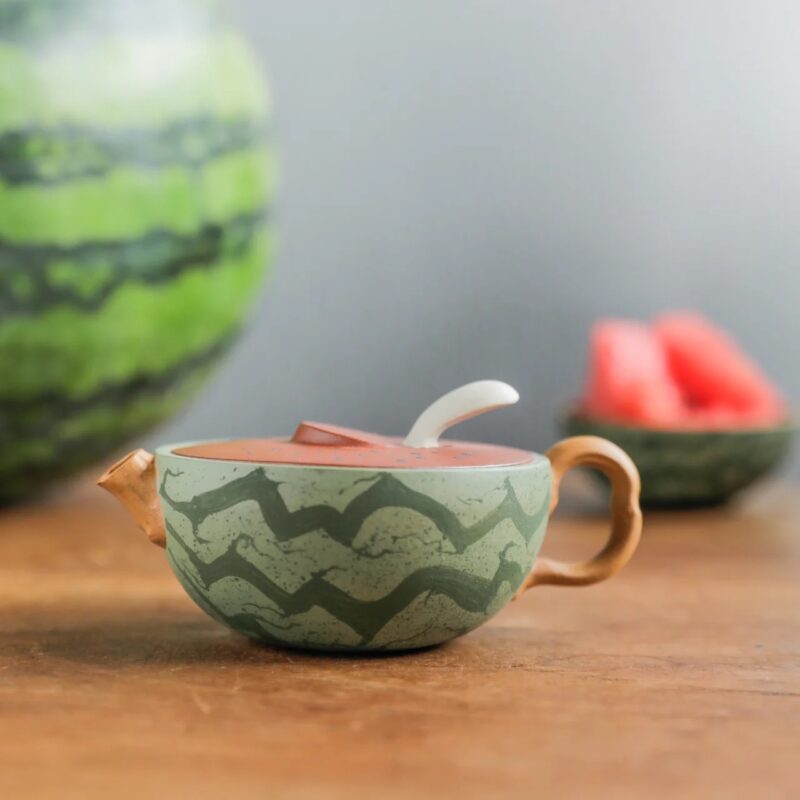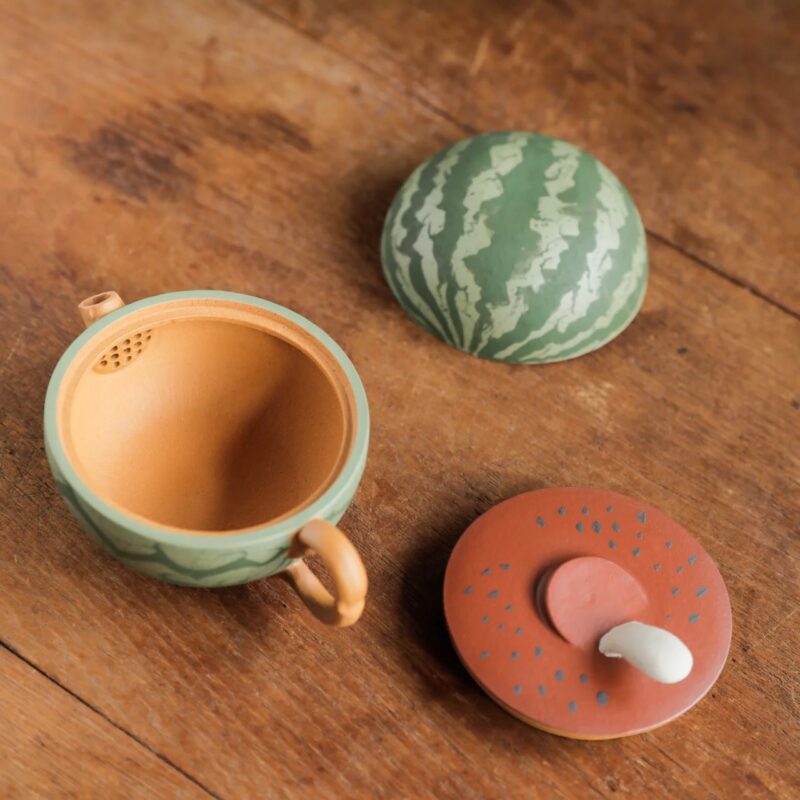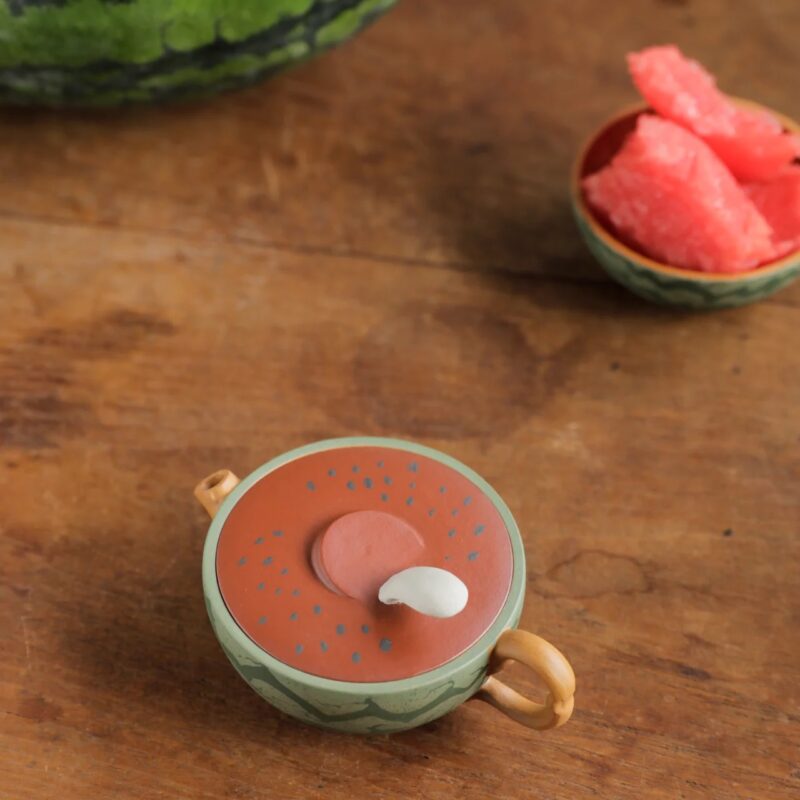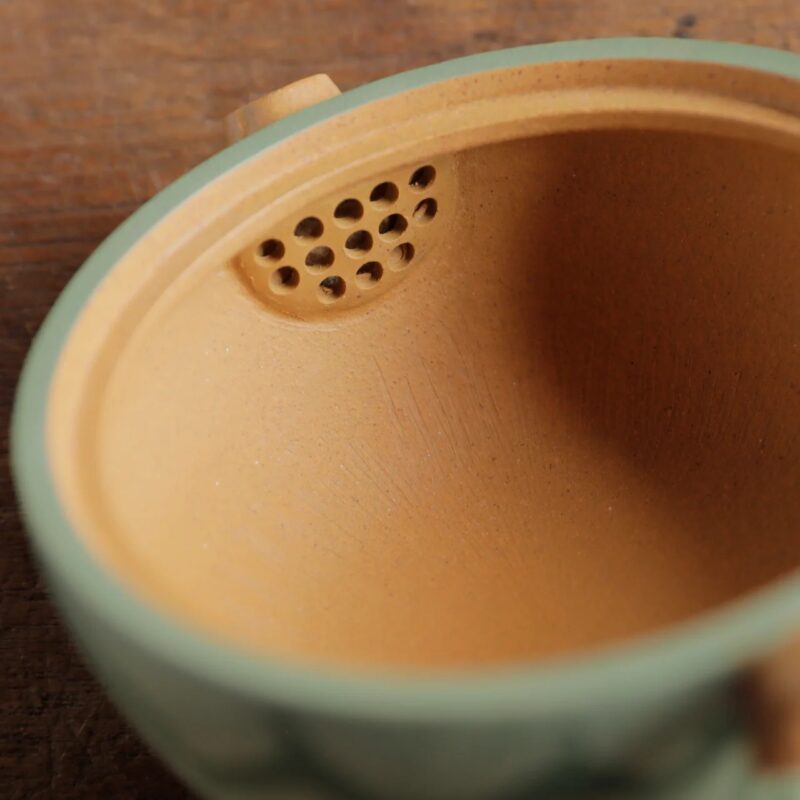 Duanni Watermelon 125ml Yixing Teapot Set
$259.00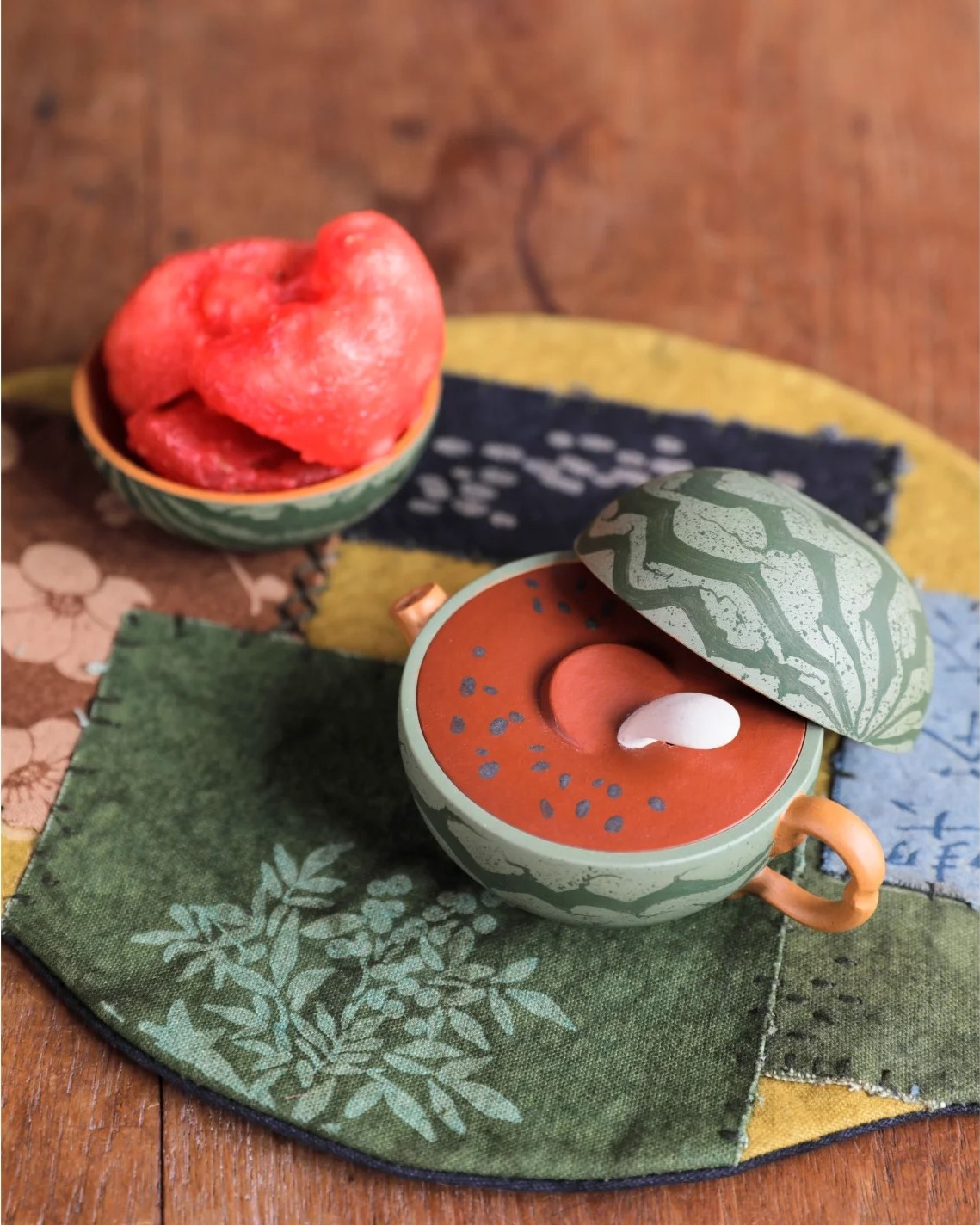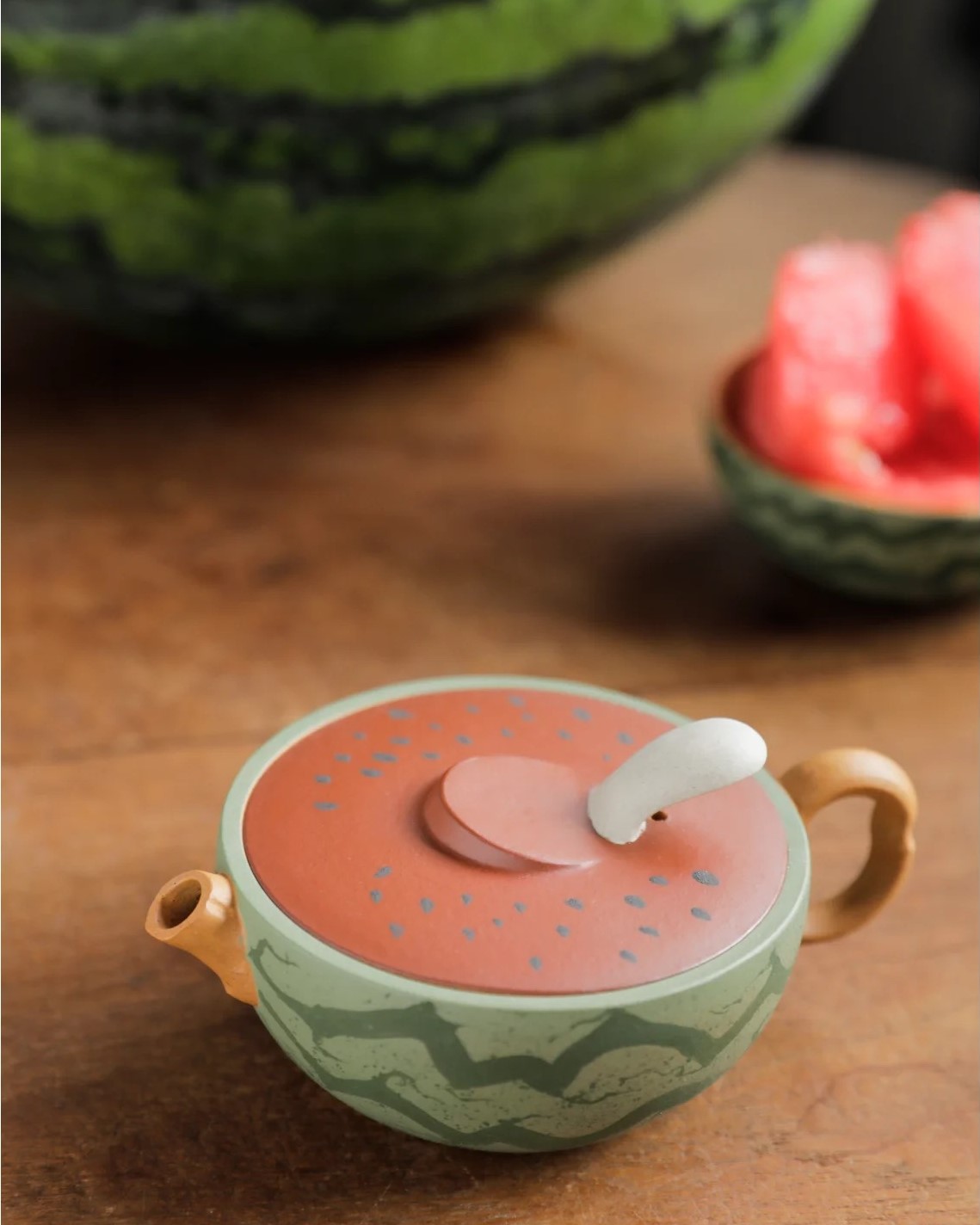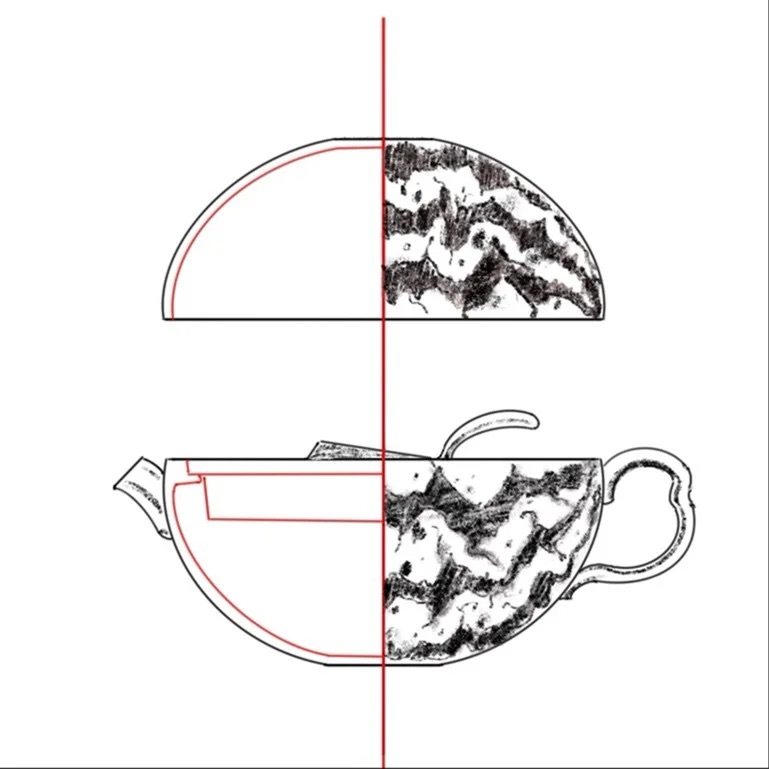 Introducing the Watermelon Yixing Teapot with Paring Cup, a unique and whimsical teaware set that combines the artistry of Yixing craftsmanship with the vibrant joy of watermelons.
Our talented artist wanted to capture the essence of enjoying a delicious watermelon, creating a teapot that stands out from the crowd.
This teapot and paring cup work together to create a complete watermelon experience. When they are placed together, they seamlessly form a whole watermelon, adding a touch of fun and playfulness to your tea routine.
The lid of the teapot is thoughtfully designed to mimic the moment of scooping out the juicy center of a watermelon. Just like using a spoon to relish the best part, you can easily lift the lid to reveal the teapot's opening, symbolizing the enjoyment of the sweetest moments.
Highlights: Handmade, Creative
Size: 125ml
Material: Duanni
Origin: Yixing
Author: Jian Ming Studio
Packing list: With gift box
Payment tips:
We offer secured payment via PayPal. If you prefer to pay with credit or debit card. Just click the PayPal button then click 'Pay with Credit or Debit Card'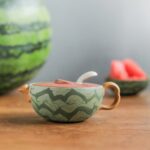 Duanni Watermelon 125ml Yixing Teapot Set
Your review
* Review is required
Email
* Email is required
Add photos or video to your review
Authentic Yixing Crafts
At China Tea Spirit, we believe that Yixing teapots need to be both functional and artistic. We are committed to providing our customers with the highest quality Yixing teapots. That's why we only work with talented and skillful Yixing local tea ware artists who have years of dedication to this art.
Our teapots are either full handmade or half handmade, ensuring that each piece is crafted with the utmost care and attention to detail. All product images are captured from the actual items.
We only use authentic Yixing clay, we do not use any chemical addictives in the crafting process.