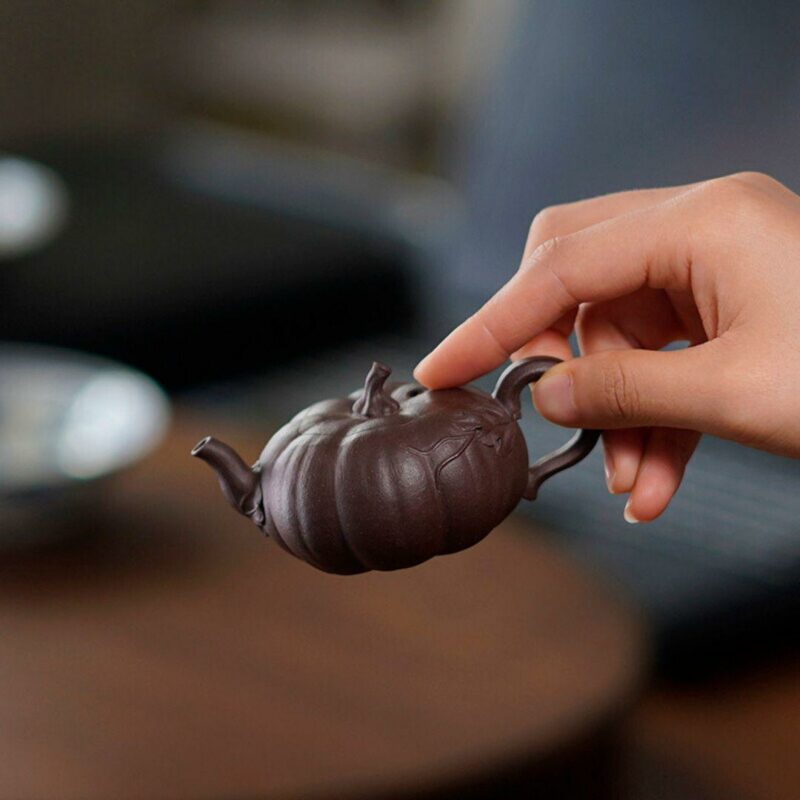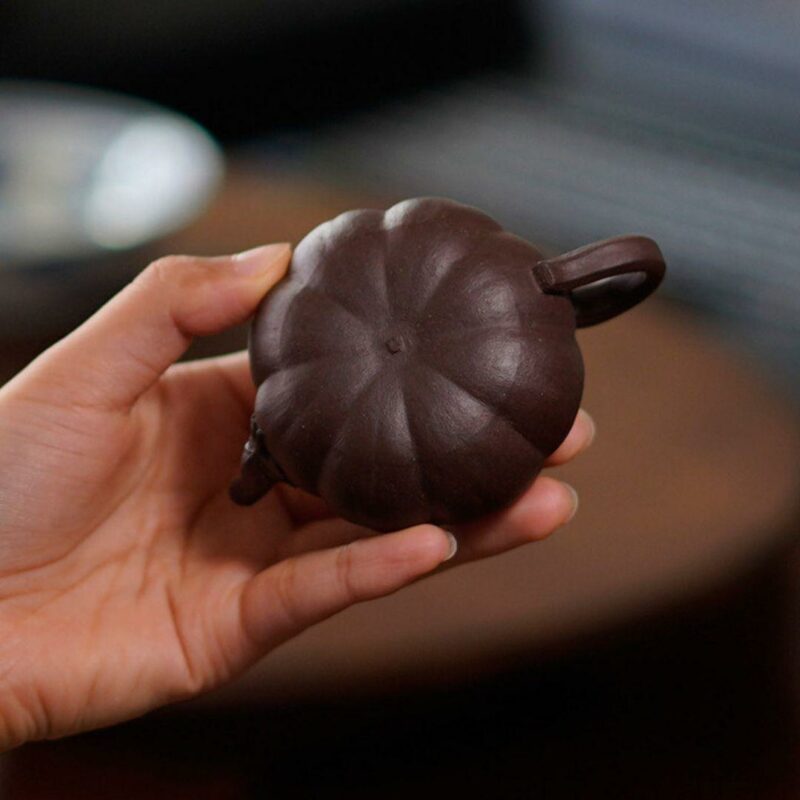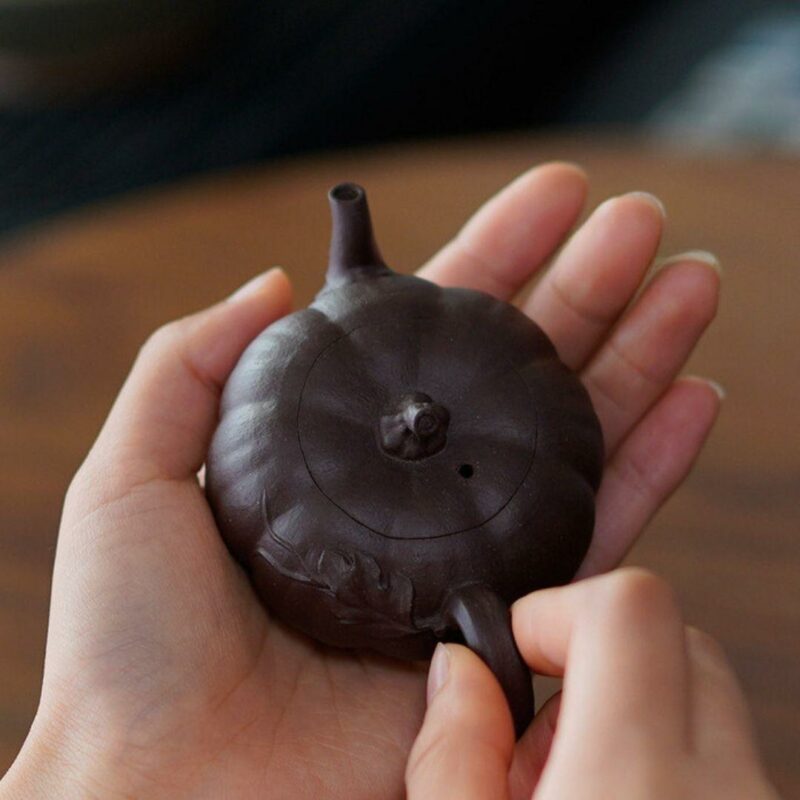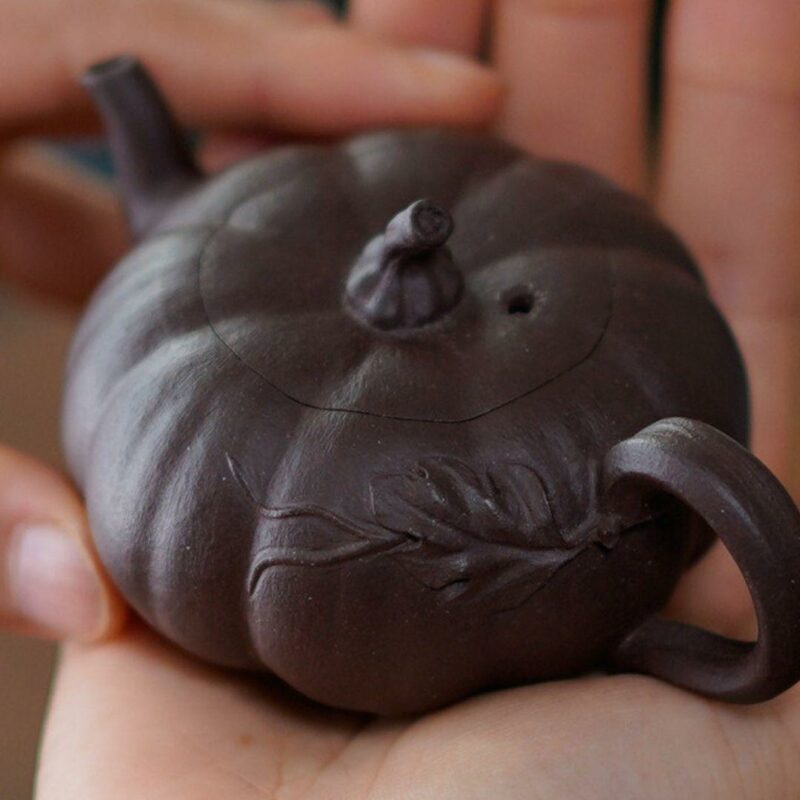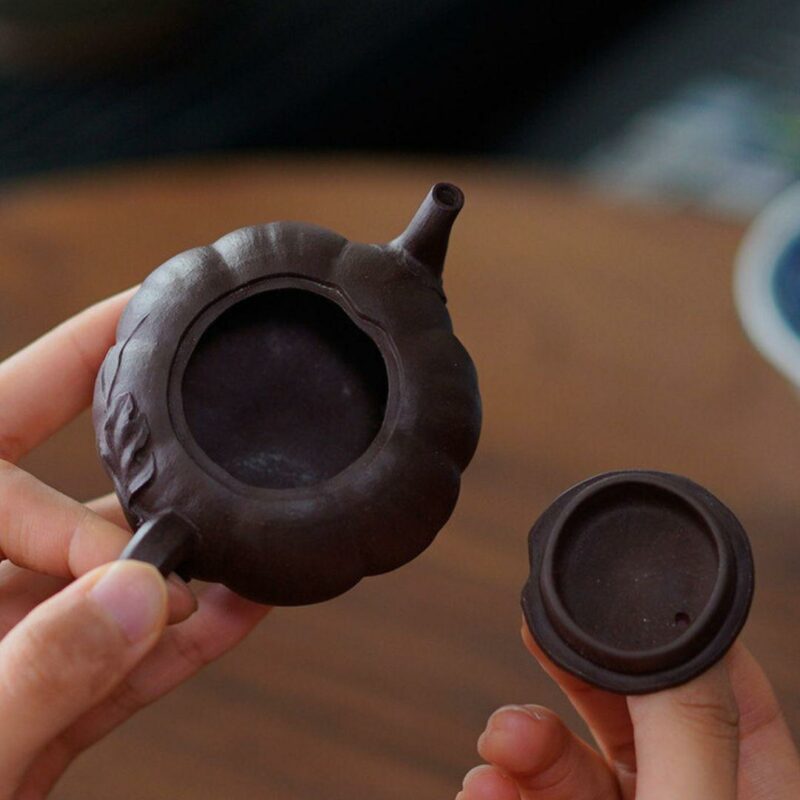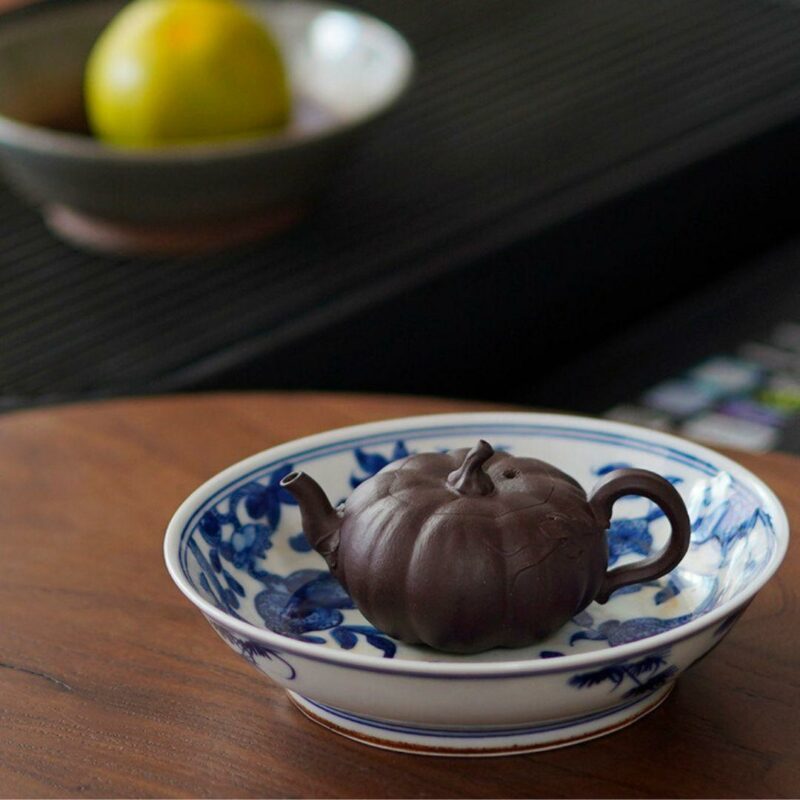 Zini 75ml Pumpkin Yixing Teapot
$199.00
Highlights: Handmade
Size: 75ml
Material: Zini
Filter: Handmade ball filter
Origin: Yixing
Packing list: With gift box

Description
Introducing the Handmade Zini 75ml Pumpkin Yixing Teapot, the perfect addition to your tea collection. Our teapot is handcrafted with premium Zini clay, known for its porous nature. The teapot's unique pumpkin shape is not only stylish but also functional, allowing for optimal heat retention and infusion of flavors into your tea.
Savor the Flavor
With our handmade Zini 75ml Pumpkin Yixing Teapot, you can experience the full flavor and aroma of your tea leaves. The porous nature of the Zini clay allows for the tea's natural oils and flavors to be absorbed, enhancing the taste of your tea with every brew. The teapot's small size is perfect for brewing oolong, black, or green tea, and its spout design ensures a smooth and precise pour.
Craftsmanship at its Finest
Our teapot is handcrafted by skilled artisans using traditional techniques passed down through generations. The unique pumpkin shape is created by hand, making each teapot one-of-a-kind. The teapot's handle is also carefully crafted to ensure a comfortable grip, making it easy to handle even when the teapot is hot.
Unmatched Durability
Our teapot is made with premium Zini clay, ensuring unmatched durability and longevity. The clay is heat-resistant, allowing the teapot to be used on gas or electric stovetops. The teapot's small size also makes it easy to store, and its sturdy construction ensures it can withstand everyday use.
The Handmade Zini 75ml Pumpkin Yixing Teapot is a must-have for any tea lover. With its unique design, exceptional craftsmanship, and unmatched durability, our teapot will become a cherished part of your tea collection. Order yours today and experience the full flavor and aroma of your favorite teas like never before.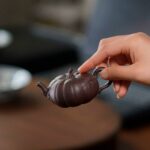 Zini 75ml Pumpkin Yixing Teapot
Your review
* Review is required
Email
* Email is required
Add photos or video to your review
Authentic Yixing Crafts
At China Tea Spirit, we believe that Yixing teapots need to be both functional and artistic. We are committed to providing our customers with the highest quality Yixing teapots. That's why we only work with talented and skillful Yixing local tea ware artists who have years of dedication to this art.
Our teapots are either full handmade or half handmade, ensuring that each piece is crafted with the utmost care and attention to detail. All product images are captured from the actual items.
We only use authentic Yixing clay, we do not use any chemical addictives in the crafting process.