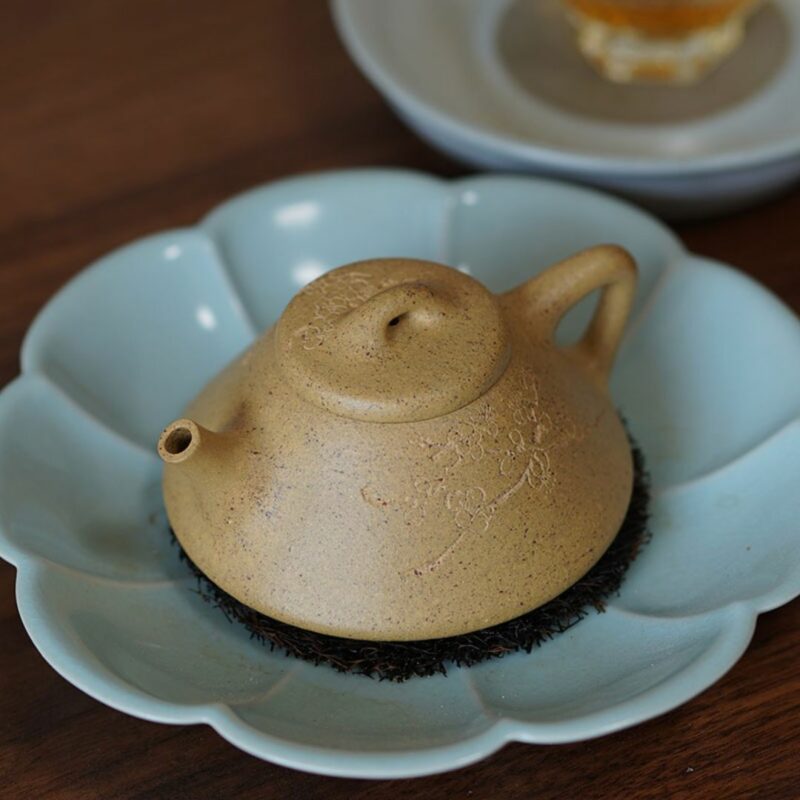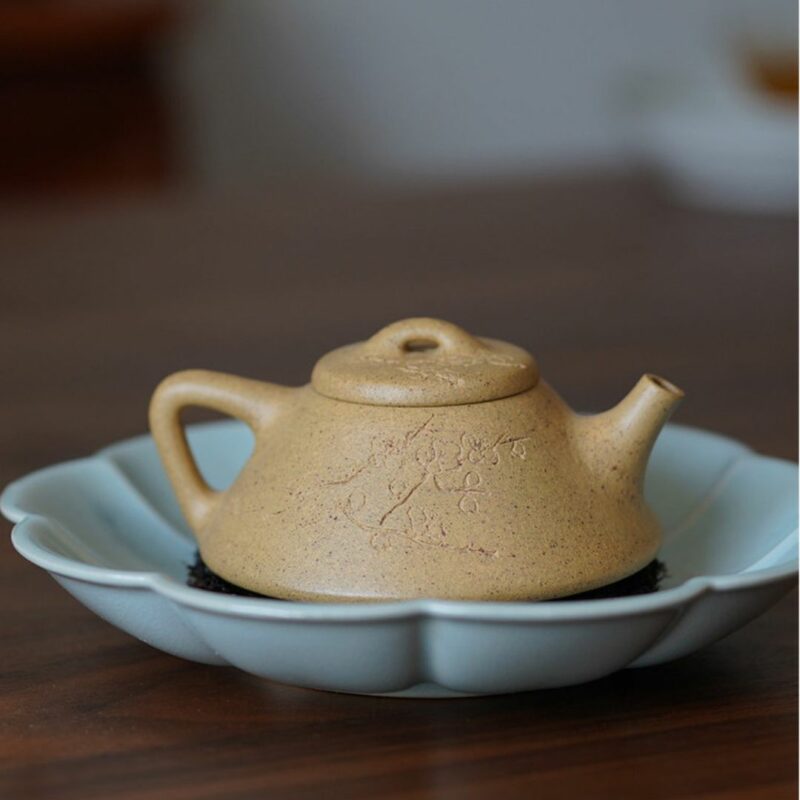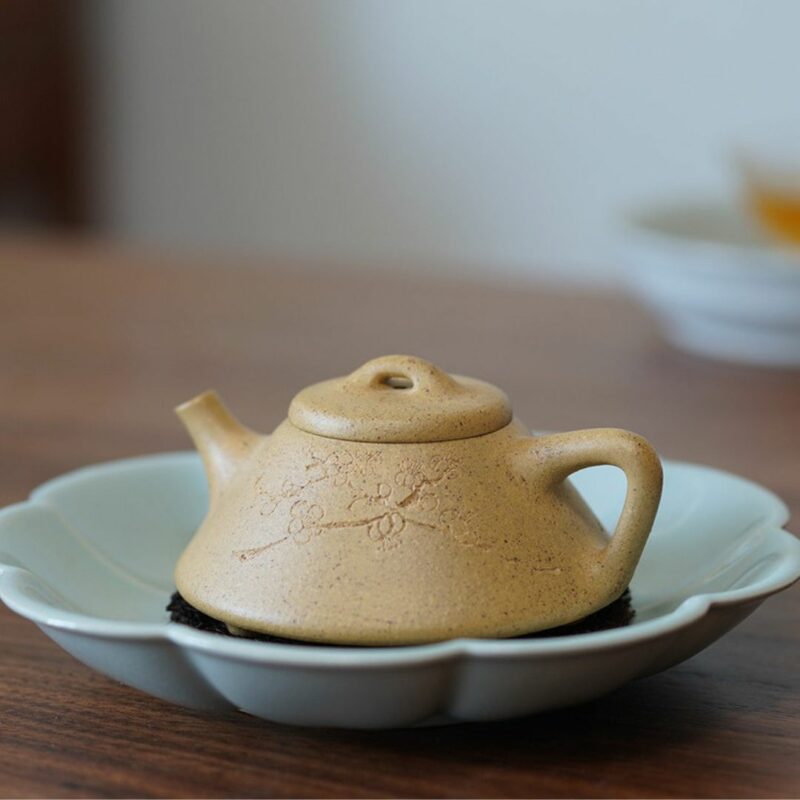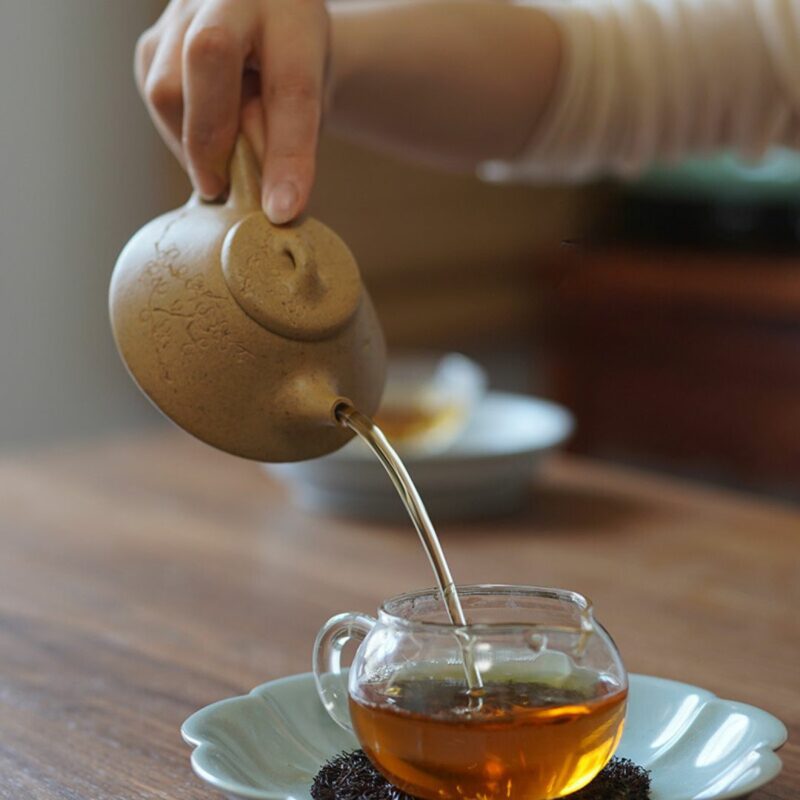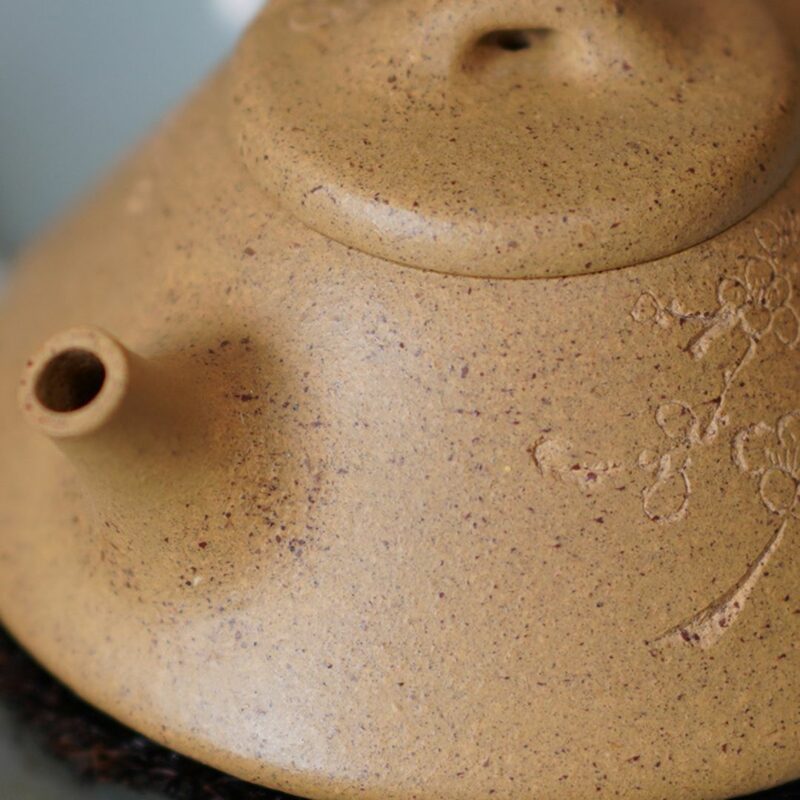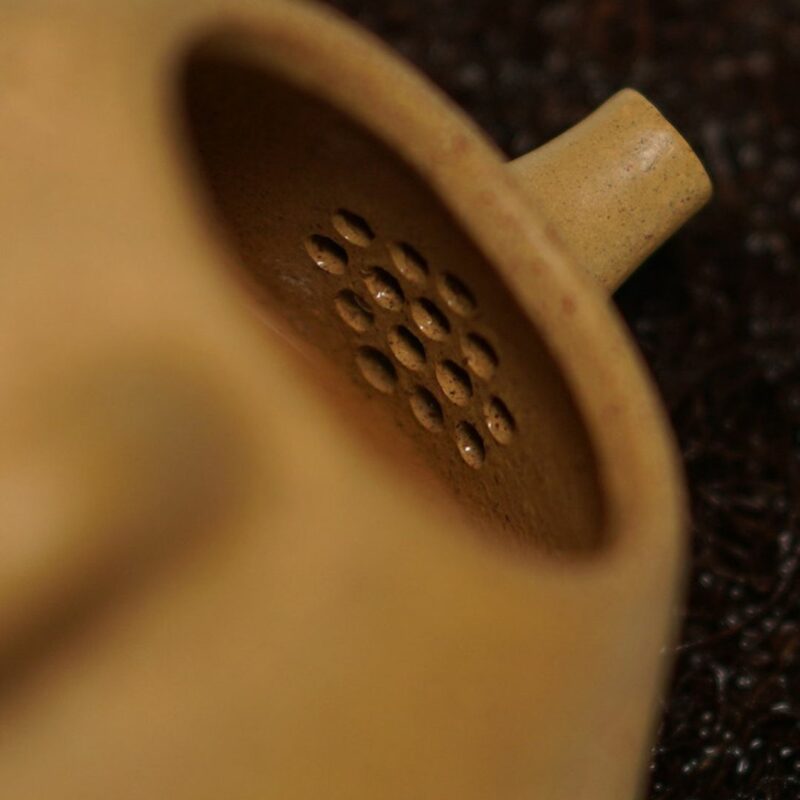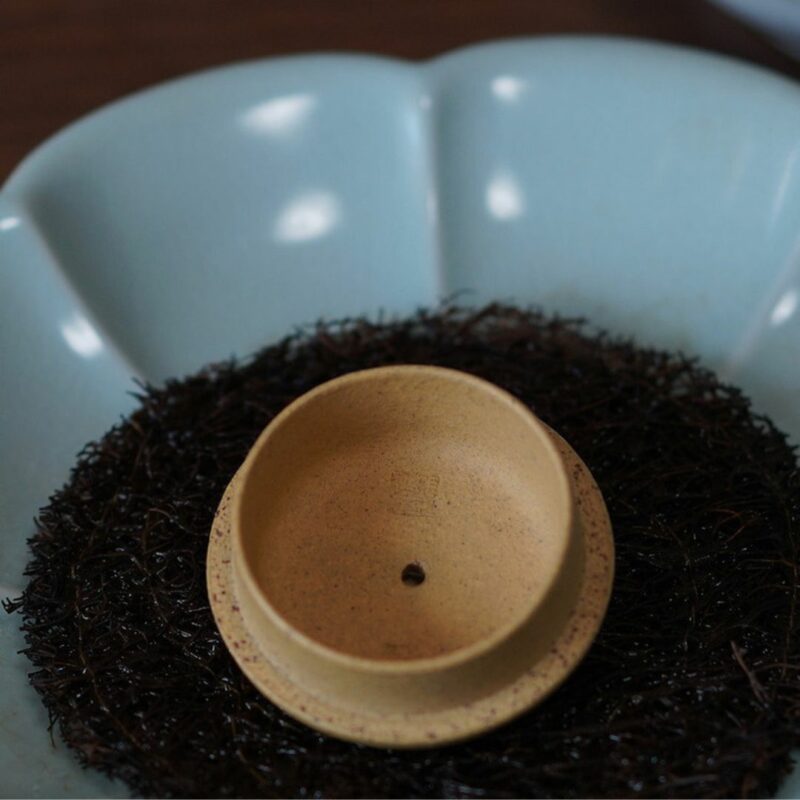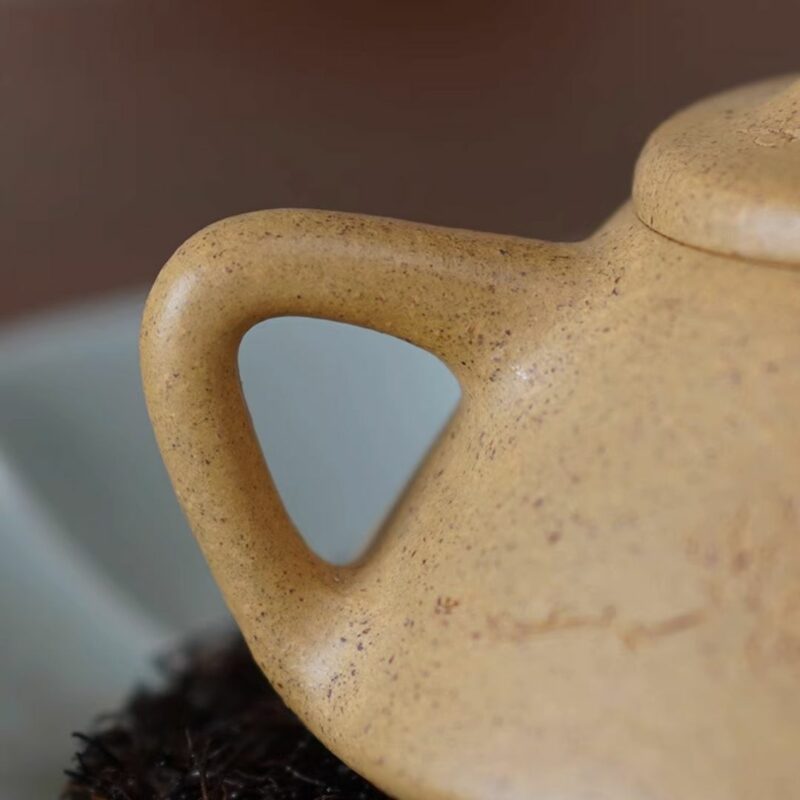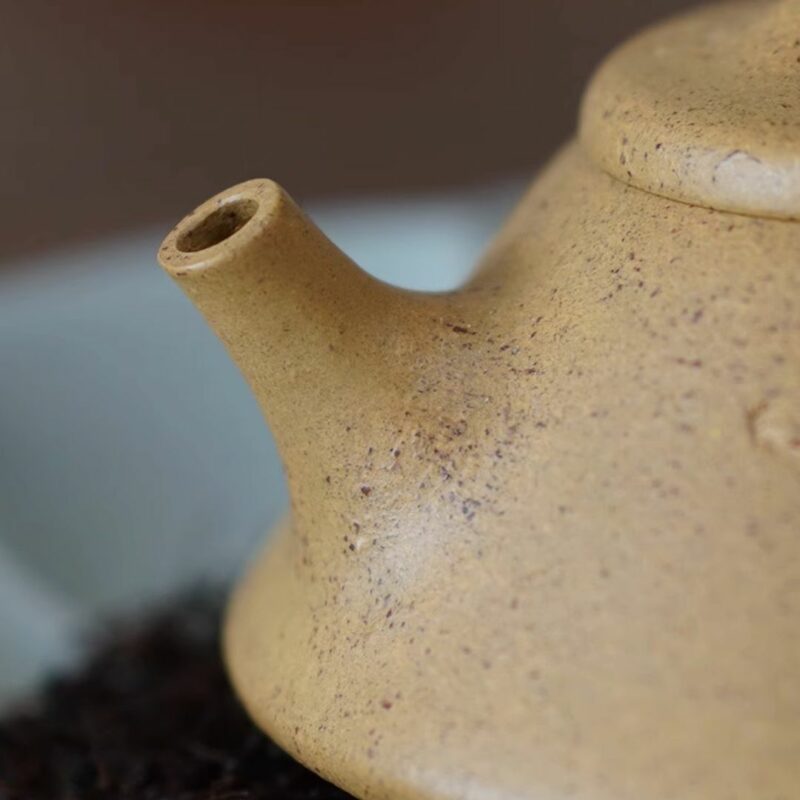 Ben Shan Duanni Little Wen Piao 100ml Yixing Teapot
$129.00
Highlights: Semi Handmade
Size: 100ml
Material: Ben Shan Duanni
Filter: Net filter
Origin: Yixing
Author: Yixing Local Zisha Artist
Packing list: With gift box

Description
Introducing our Semi Handmade Ben Shan Duanni Little Wen Piao Yixing Teapot, an exquisite piece of craftsmanship designed to elevate your tea drinking experience. With its winter plum carving on the surface, this teapot is not only functional but also a work of art that will add a touch of elegance to any tea ceremony.
Superior Quality Materials
Crafted from premium quality Yixing clay, this teapot is highly porous and will absorb the flavor of your tea, enhancing its taste with each brew. The clay is sourced from the Ben Shan region, known for its exceptional quality clay that is highly prized by tea connoisseurs around the world. The winter plum carving on the surface is meticulously hand-carved by skilled artisans, adding a unique touch of beauty to the teapot.
Perfectly Sized
This 100ml teapot is the perfect size for solo tea sessions or intimate gatherings with friends and family. Its small size allows for a more concentrated brew, bringing out the full flavor of your tea. The lid and spout are designed to pour smoothly without any drips, ensuring a mess-free experience. The ergonomic handle provides a comfortable grip, making it easy to pour your tea with precision.
Unmatched Aesthetics
The winter plum carving on the surface of the teapot is not just for show, it represents resilience and perseverance in the face of adversity. This symbolic design adds a layer of meaning to your tea ceremony, making it a truly special experience. The teapot's elegant shape and smooth texture are pleasing to the eye and touch, making it a beautiful addition to any tea collection.
Whether you are a seasoned tea drinker or just starting out, our Semi Handmade Ben Shan Duanni Little Wen Piao Yixing Teapot is a must-have for anyone who appreciates the art of tea. It is a perfect gift for yourself or your loved ones who enjoy a good cup of tea. Don't miss out on this rare and exquisite teapot, order yours today!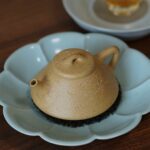 Ben Shan Duanni Little Wen Piao 100ml Yixing Teapot
Your review
* Review is required
Email
* Email is required
Add photos or video to your review
Authentic Yixing Crafts
At China Tea Spirit, we believe that Yixing teapots need to be both functional and artistic. We are committed to providing our customers with the highest quality Yixing teapots. That's why we only work with talented and skillful Yixing local tea ware artists who have years of dedication to this art.
Our teapots are either full handmade or half handmade, ensuring that each piece is crafted with the utmost care and attention to detail. All product images are captured from the actual items.
We only use authentic Yixing clay, we do not use any chemical addictives in the crafting process.