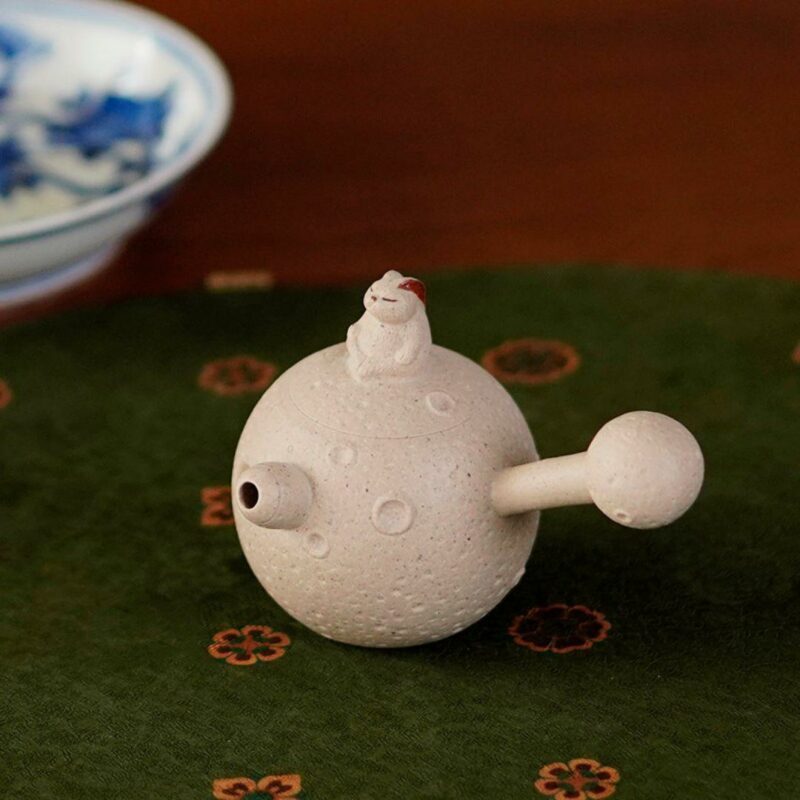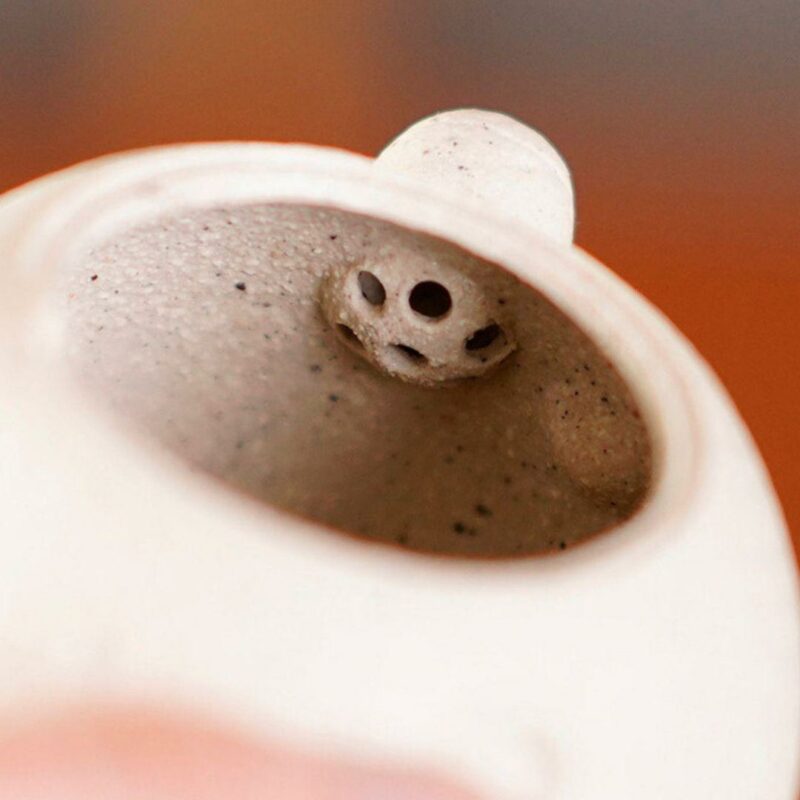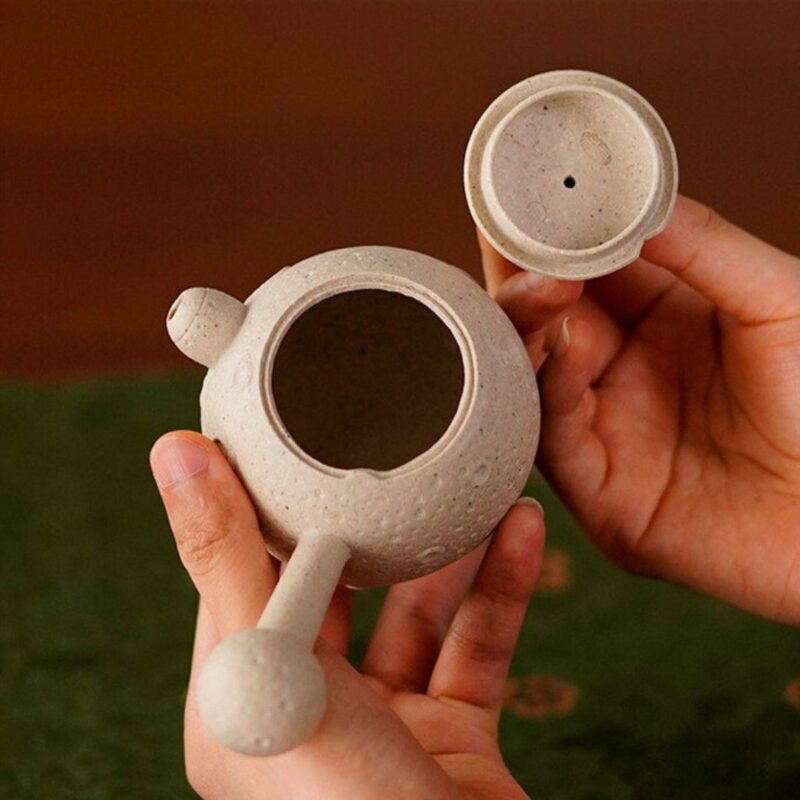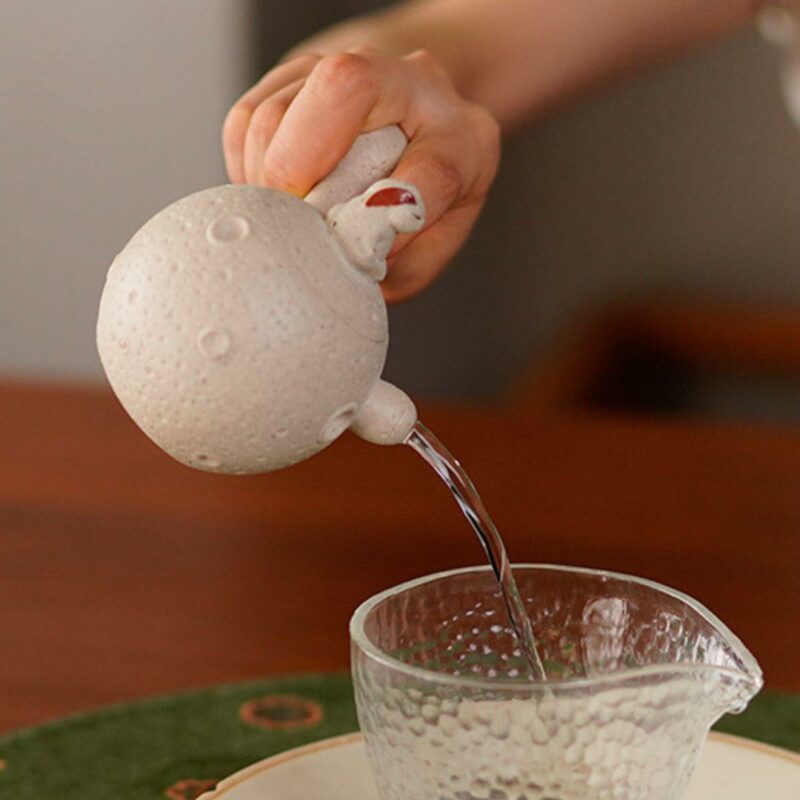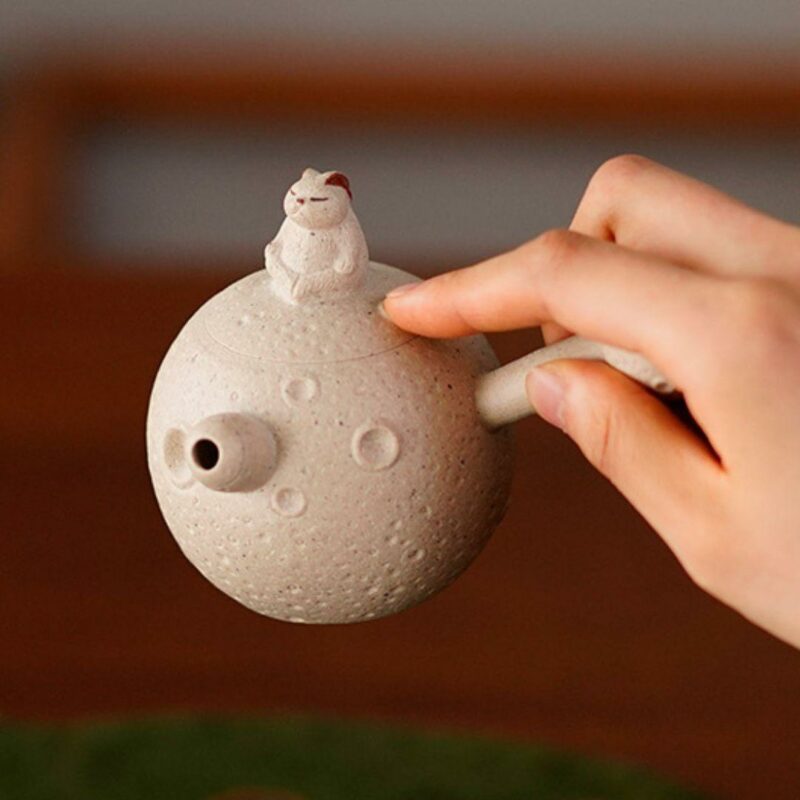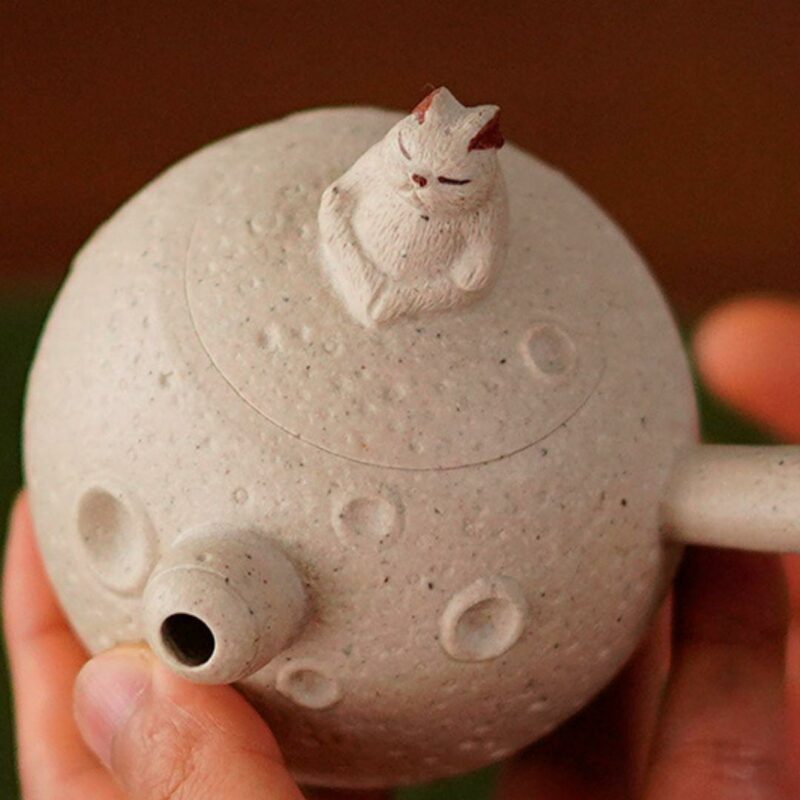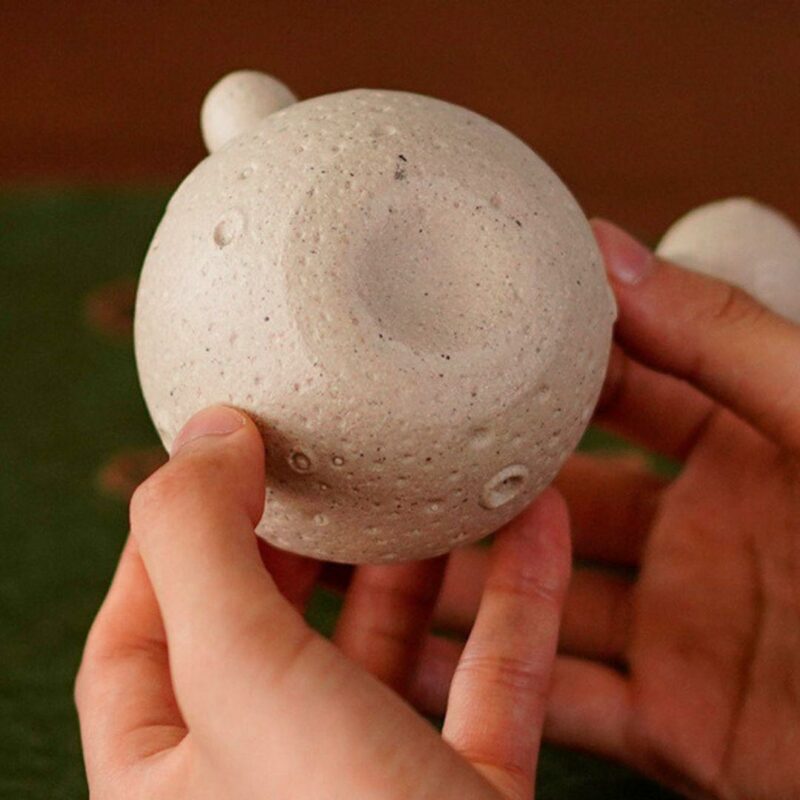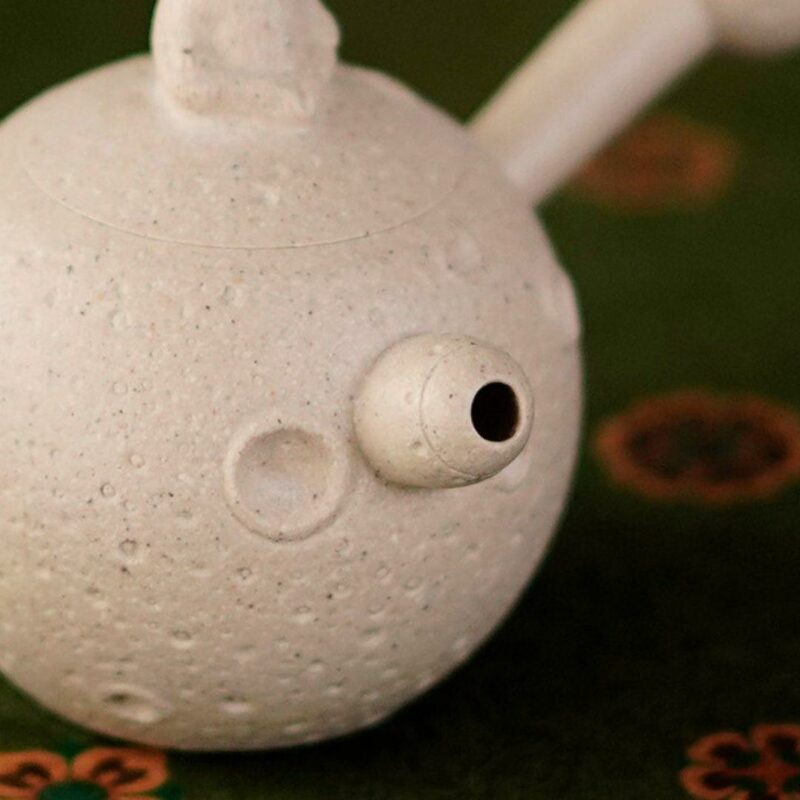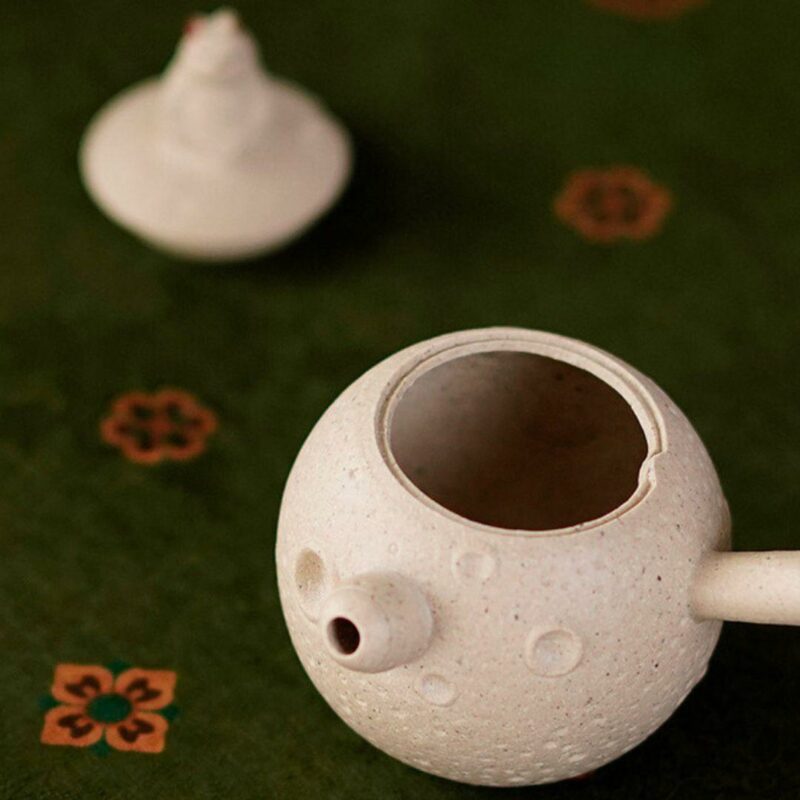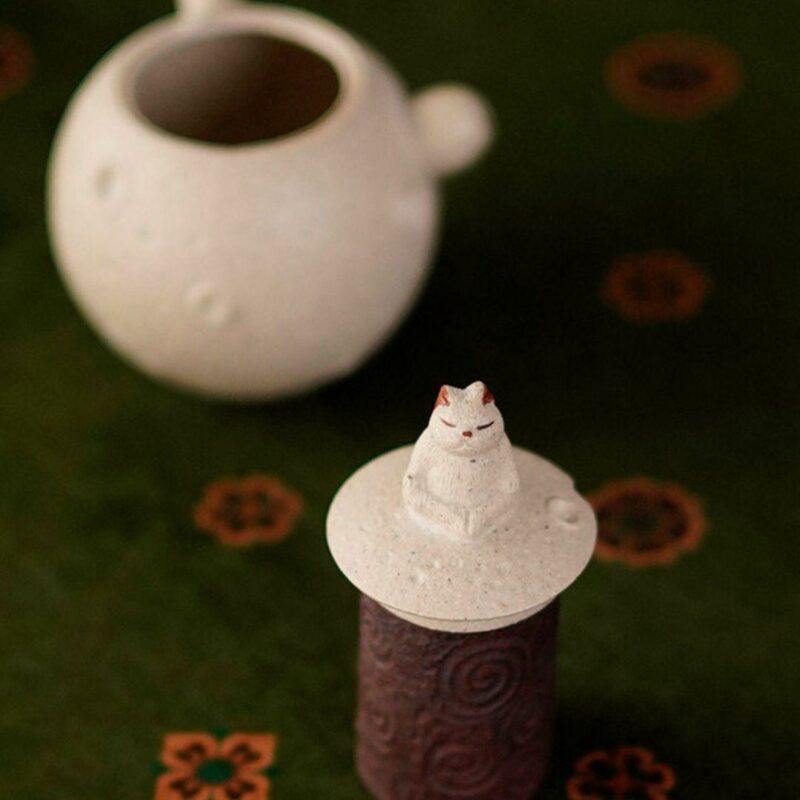 Creative White Duanni 140ml Planet Rabbit Yixing Teapot
$149.00
Highlights: Semi Handmade, Creative
Size: 140ml
Material: White Duanni
Filter: Handmade ball filter
Origin: Yixing
Packing list: With gift box

Description
Introducing our Semi Handmade Creative White Duanni 140ml Planet Rabbit Yixing Teapot! This is not your ordinary teapot, but rather a unique and creative piece of art that will enhance your tea drinking experience.
Texture of the Moon:
The pot is made from high-quality white duanni and designed with the texture of the moon. The texture adds a unique and elegant touch to the teapot, making it a beautiful centerpiece that will impress your guests. The smooth and glossy finish of the teapot is pleasing to the touch, and the texture of the moon adds a subtle but mesmerizing detail that will make you fall in love with this teapot.
Meditating Rabbit:
On the lid of the teapot, you'll find a meditating rabbit. This detail adds a touch of whimsy and playfulness to the design, making it perfect for animal lovers or anyone who wants to add a fun element to their tea set. The rabbit is beautifully crafted and adds a unique touch to the teapot that you won't find anywhere else.
Handle like a Kyusu:
Unlike traditional Yixing teapot shapes, this teapot has a handle like a kyusu. The handle makes it easier to pour your tea, and it's perfect for those who prefer a handle over the traditional handleless Yixing teapots. The handle is comfortable to hold and adds a modern touch to the teapot's design.
Our Semi Handmade Creative White Duanni 140ml Planet Rabbit Yixing Teapot is a beautiful and unique piece of art that will make your tea drinking experience more enjoyable. With the texture of the moon, the meditating rabbit, and the handle like a kyusu, this teapot is a must-have for anyone who loves tea and appreciates beautiful design. Get yours today and start enjoying your tea in style!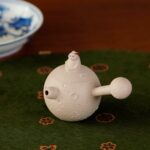 Creative White Duanni 140ml Planet Rabbit Yixing Teapot
Your review
* Review is required
Email
* Email is required
Add photos or video to your review
Authentic Yixing Crafts
At China Tea Spirit, we believe that Yixing teapots need to be both functional and artistic. We are committed to providing our customers with the highest quality Yixing teapots. That's why we only work with talented and skillful Yixing local tea ware artists who have years of dedication to this art.
Our teapots are either full handmade or half handmade, ensuring that each piece is crafted with the utmost care and attention to detail. All product images are captured from the actual items.
We only use authentic Yixing clay, we do not use any chemical addictives in the crafting process.