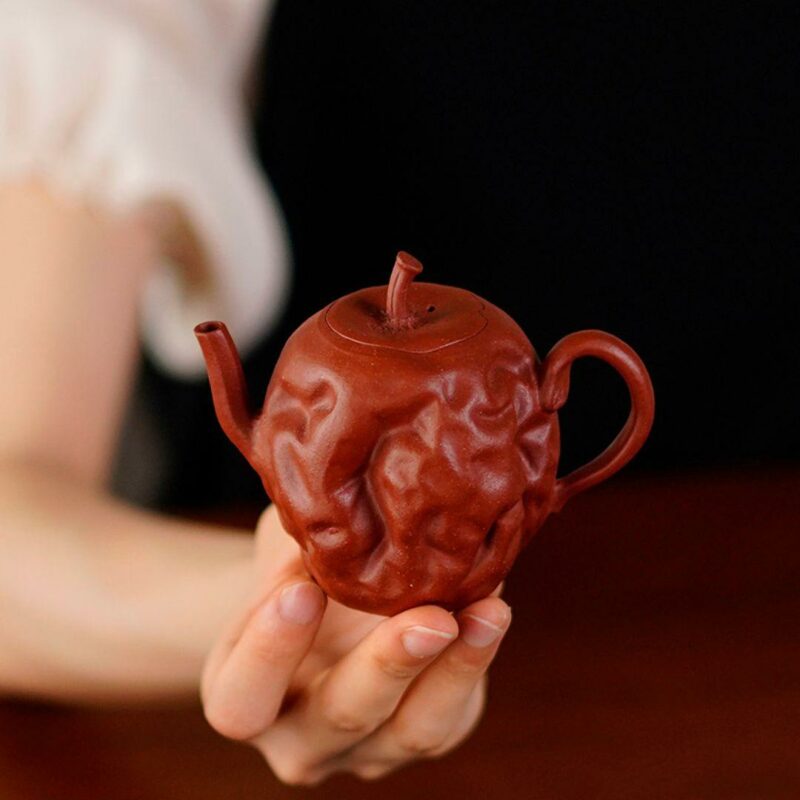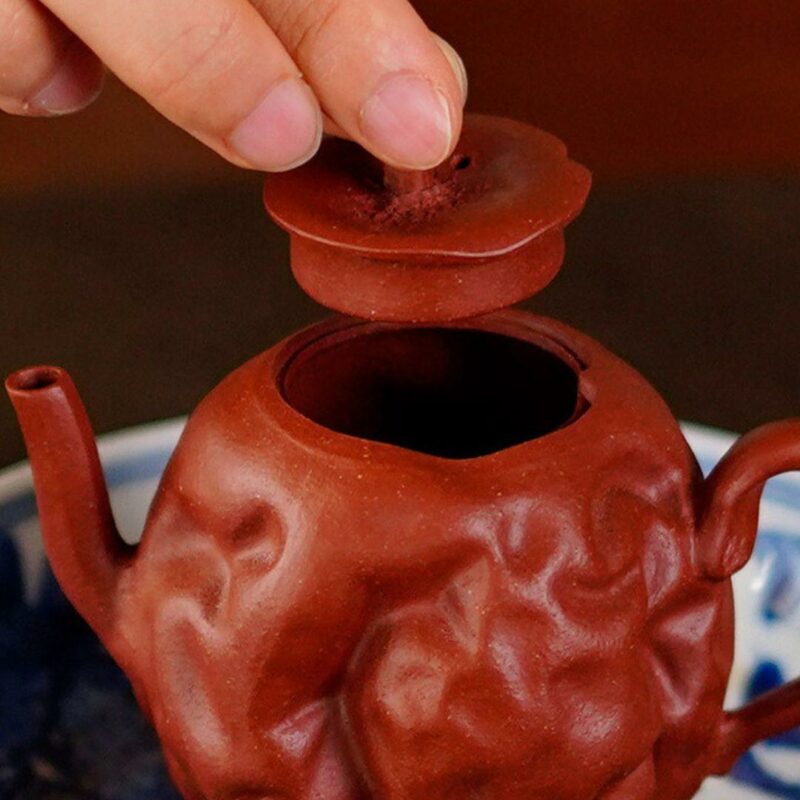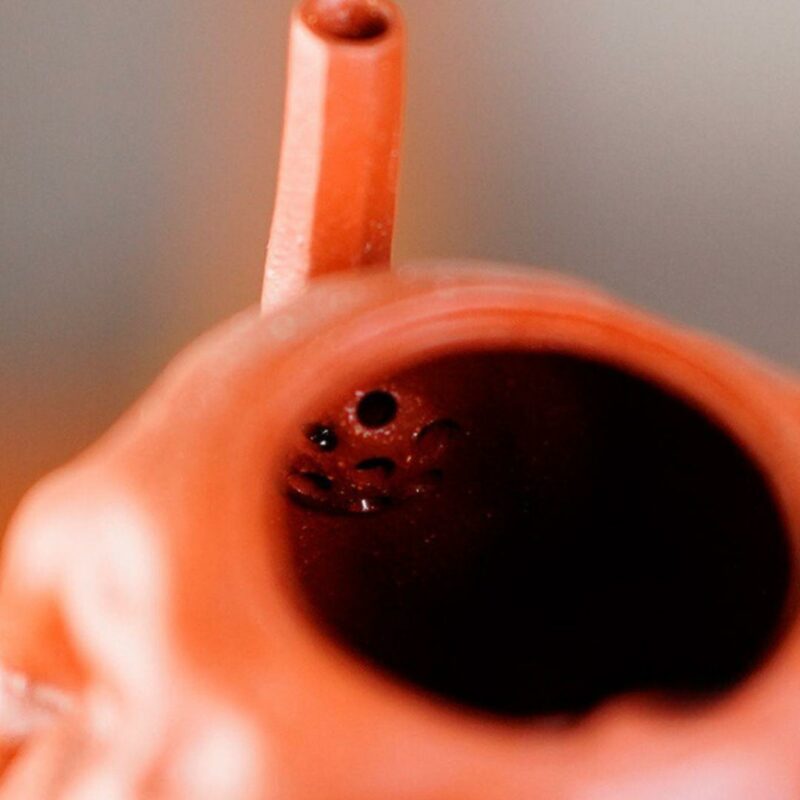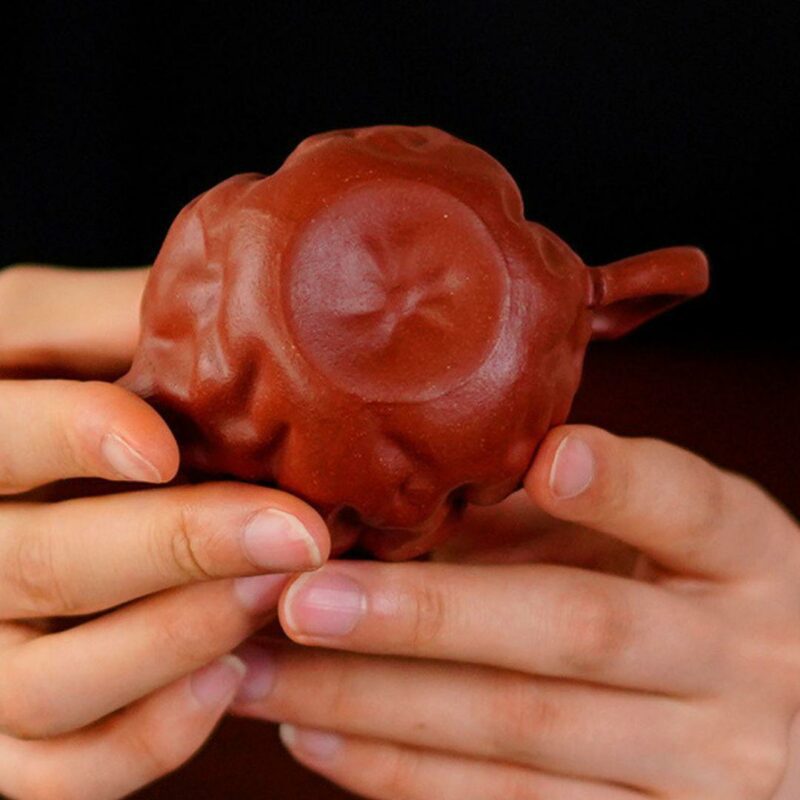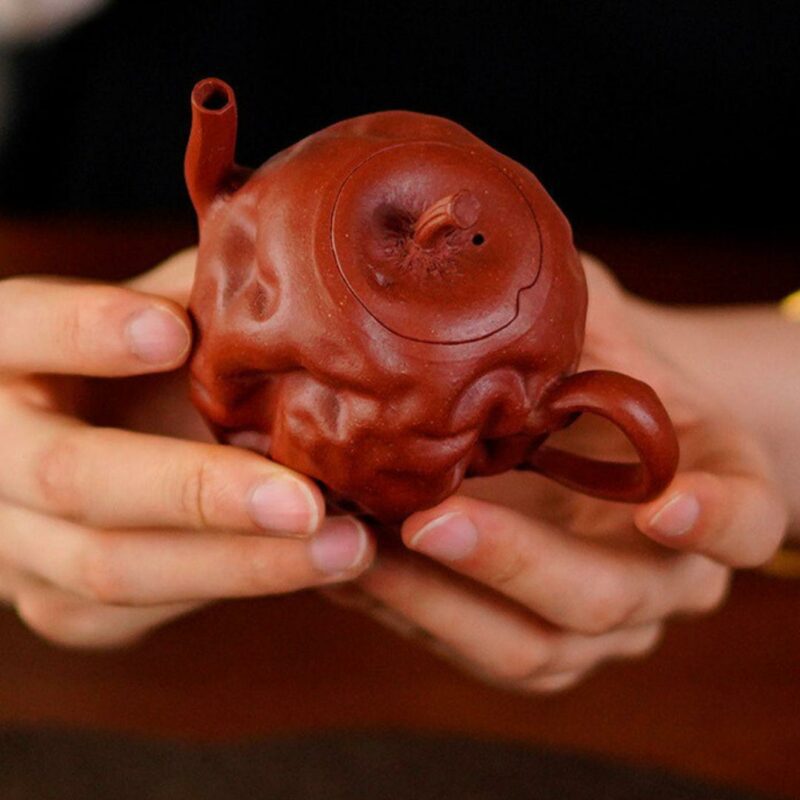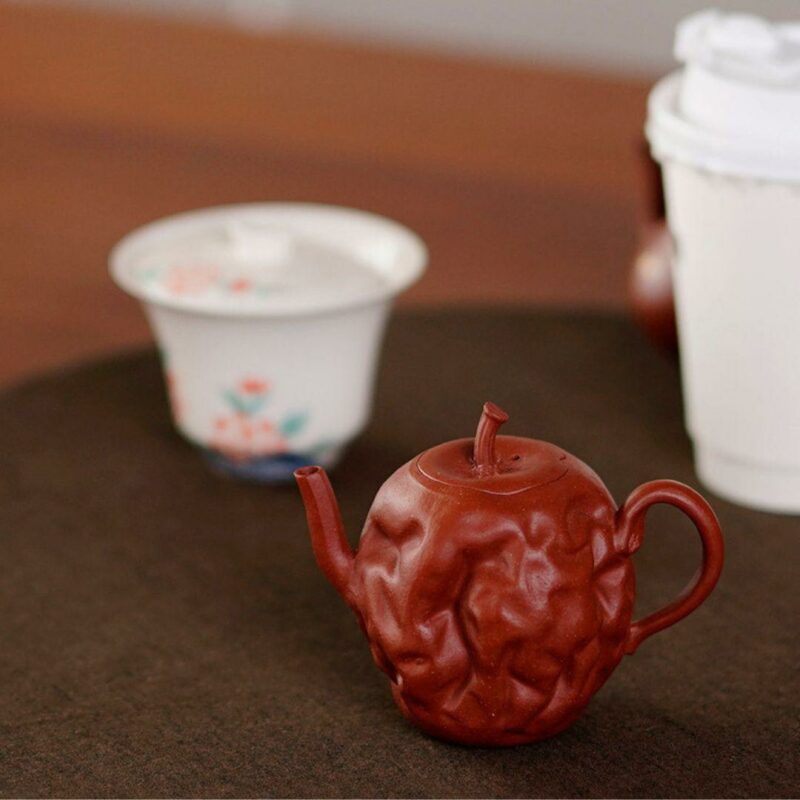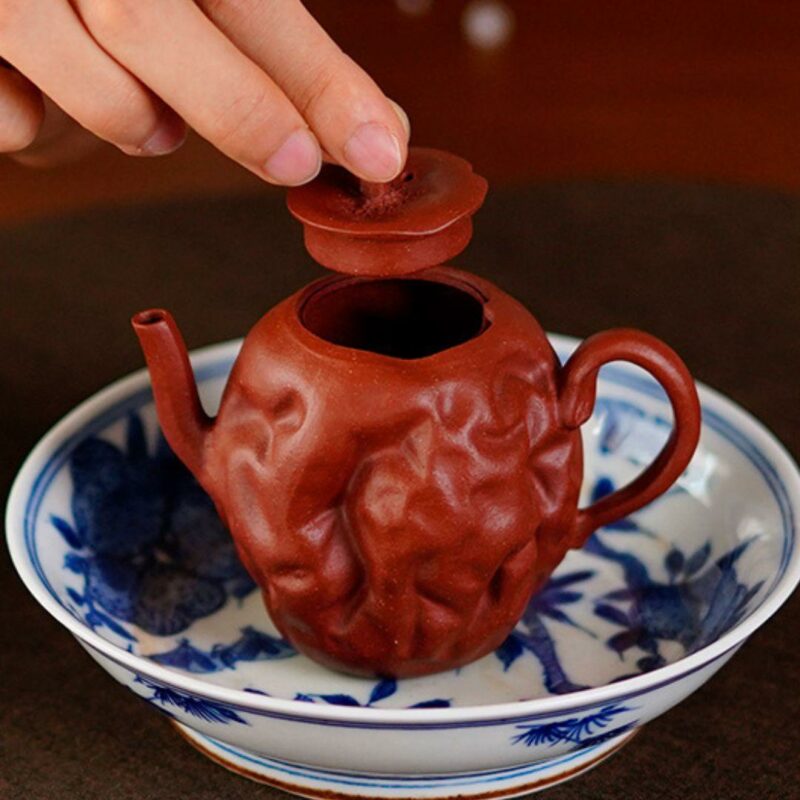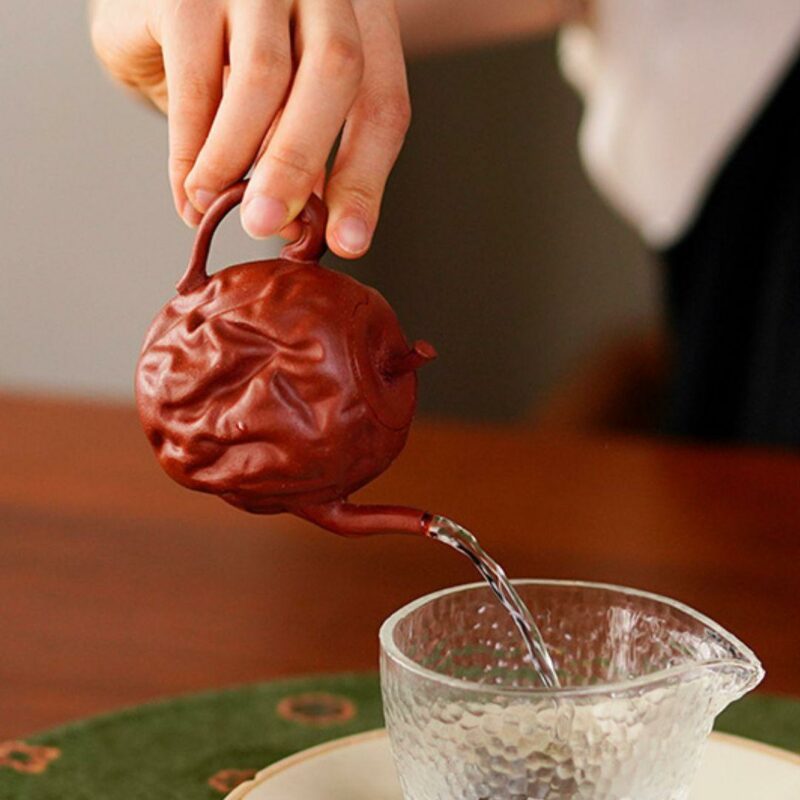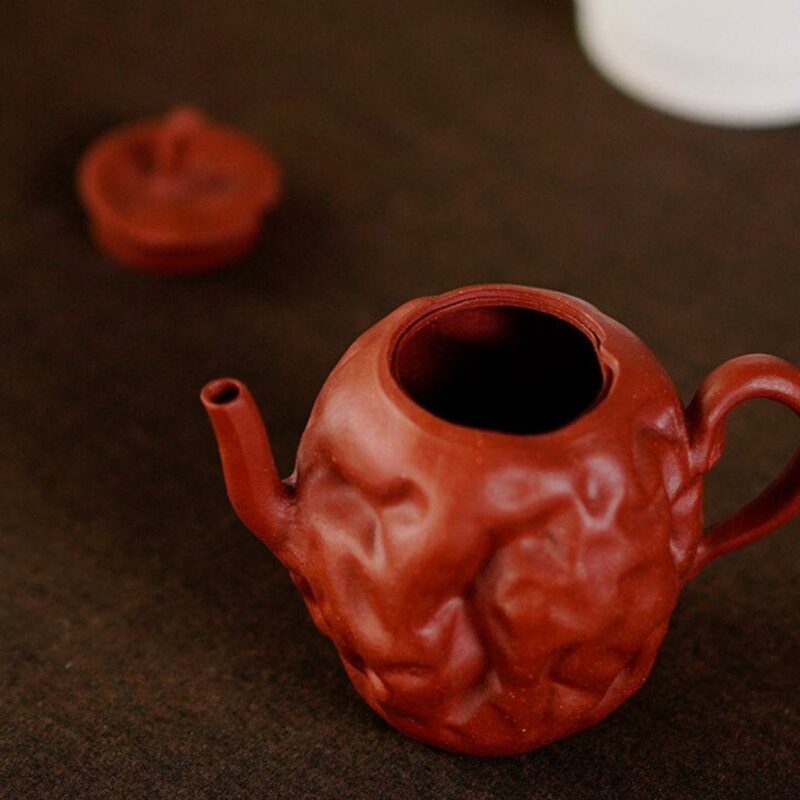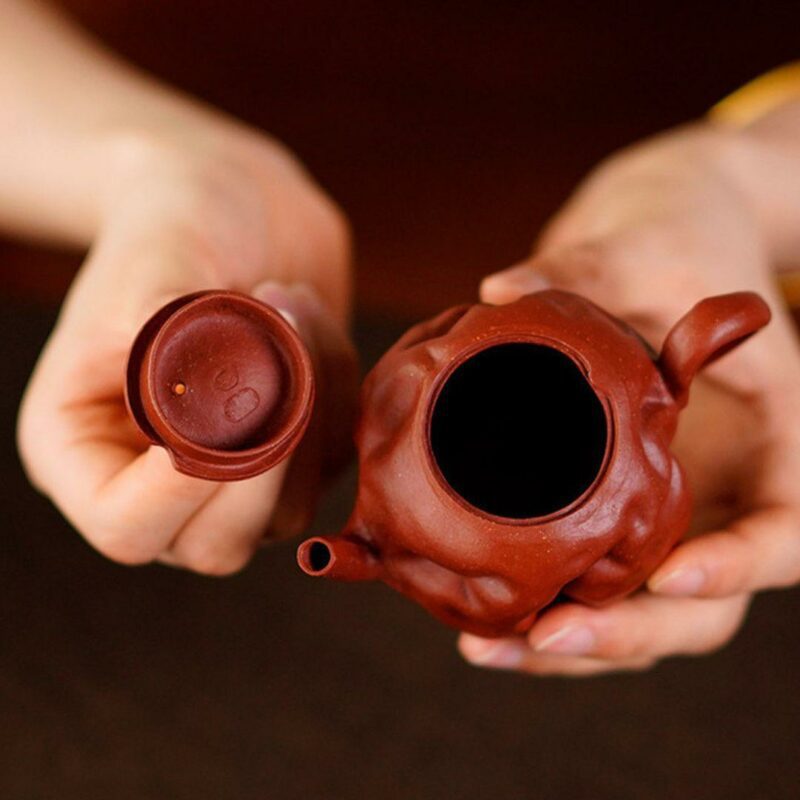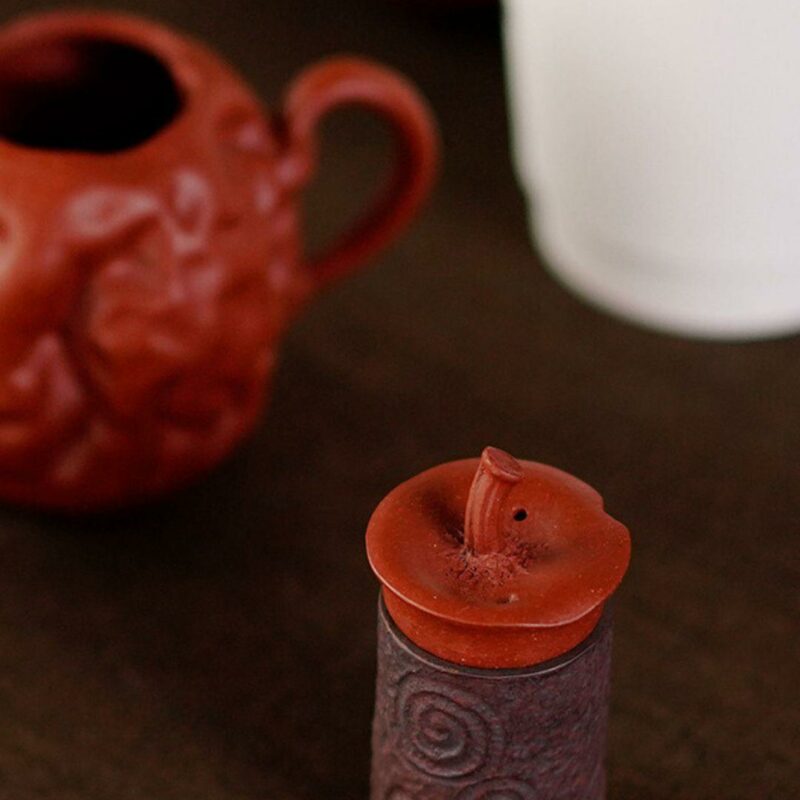 Jiang Po Ni 140ml Jujube Shape Yixing Teapot
$149.00
Highlights: Semi Handmade
Size: 140ml
Material: Jiang Po Ni
Filter: Handmade ball filter
Origin: Yixing
Packing list: With gift box

Description
Experience the true essence of Chinese tea culture with our Semi Handmade Jiang Po Ni 140ml Jujube Shape Yixing Teapot. This exquisite teapot is designed to mimic the shape of a jujube, making it an exceptional addition to your collection.
Crafted from high-quality Jiang Po Ni clay, the teapot is known for its ability to retain the flavor of tea, ensuring that every sip is as rich and authentic as the last. The unique color of the clay gives the teapot a distinctive appearance, making it an eye-catching centerpiece for any tea ceremony.
Unique Design
The jujube shape of this teapot is a true standout feature. The pot is crafted to resemble the fruit, with its unique shape and texture adding a touch of elegance to your tea time. The realistic color of the Jiang Po Ni makes it look like a real jujube fruit, creating a unique and visually appealing addition to your tea set.
Durable and Functional
Not only is this teapot visually stunning, but it is also highly functional. Jiang Po Ni is a material known for its excellent heat retention and durability, making it perfect for brewing tea. The 140ml size is ideal for brewing a single cup of tea, allowing you to savor the flavor and aroma of your favorite tea.
Affordable Luxury
The Semi Handmade Jiang Po Ni 140ml Jujube Shape Yixing Teapot is an affordable luxury that you don't want to miss out on. With its semi-handmade construction, you get the best of both worlds – quality craftsmanship at an affordable price. This teapot is perfect for tea enthusiasts who want to add a touch of elegance to their tea time without breaking the bank.
The Semi Handmade Jiang Po Ni 140ml Jujube Shape Yixing Teapot is a must-have for any tea lover. Its unique design, durability, functionality, and affordability make it a true standout in the world of teapots. Get yours today and elevate your tea drinking experience to the next level!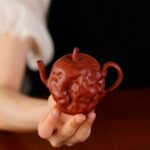 Jiang Po Ni 140ml Jujube Shape Yixing Teapot
Your review
* Review is required
Email
* Email is required
Add photos or video to your review
Authentic Yixing Crafts
At China Tea Spirit, we believe that Yixing teapots need to be both functional and artistic. We are committed to providing our customers with the highest quality Yixing teapots. That's why we only work with talented and skillful Yixing local tea ware artists who have years of dedication to this art.
Our teapots are either full handmade or half handmade, ensuring that each piece is crafted with the utmost care and attention to detail. All product images are captured from the actual items.
We only use authentic Yixing clay, we do not use any chemical addictives in the crafting process.