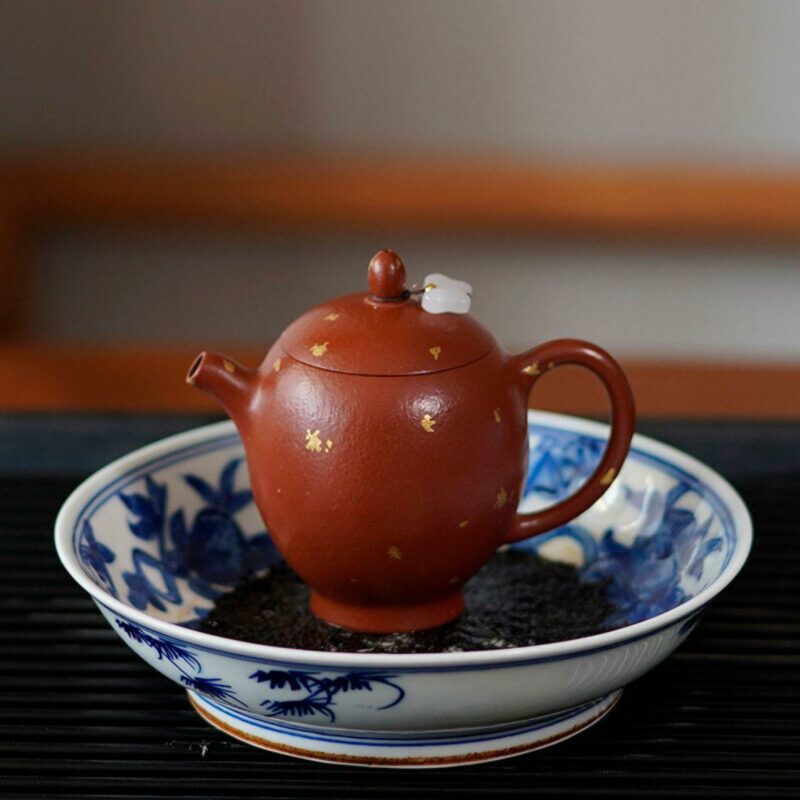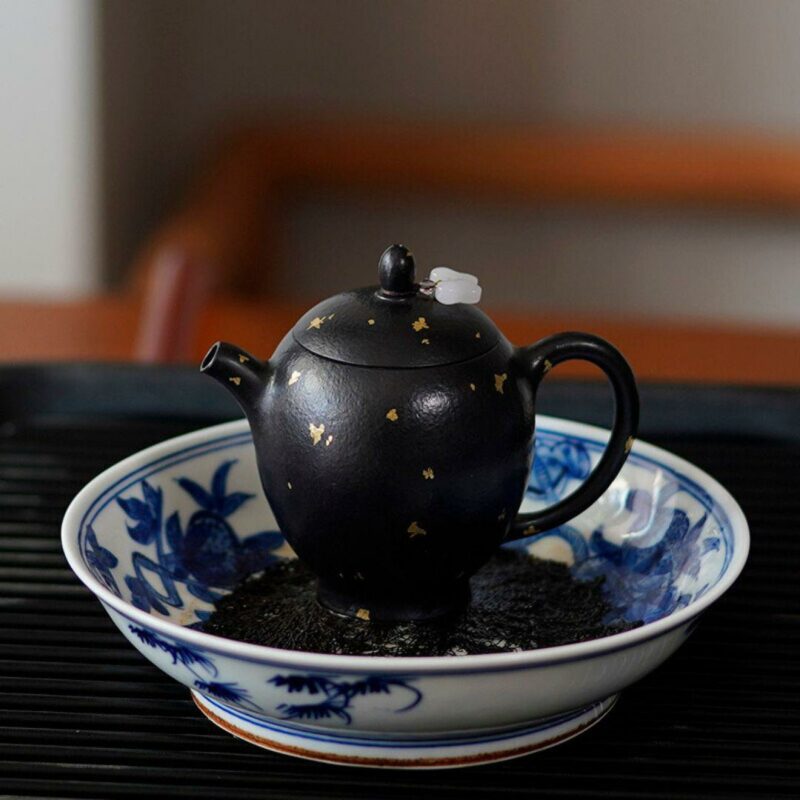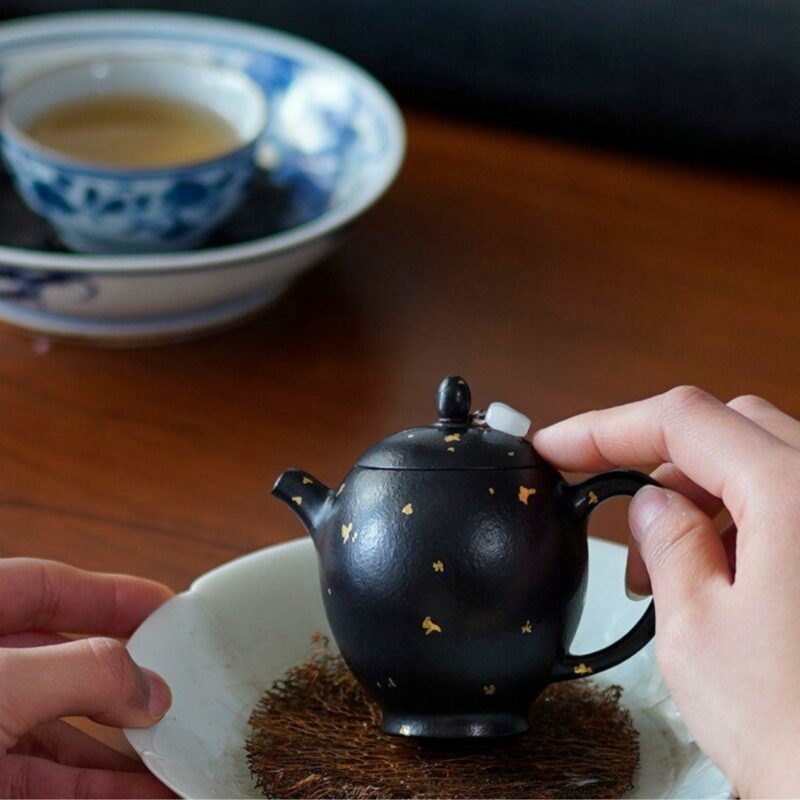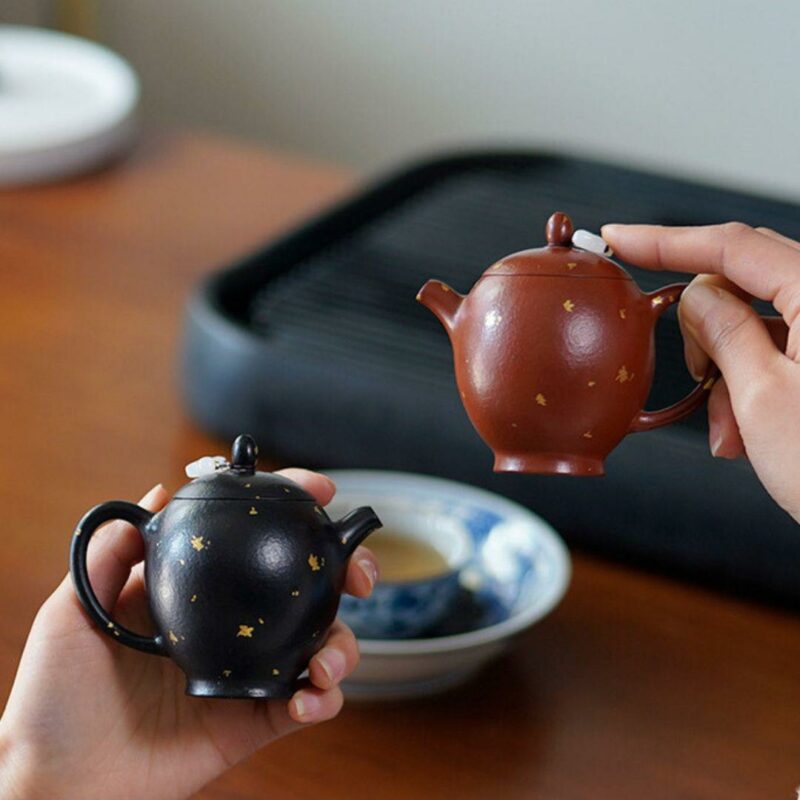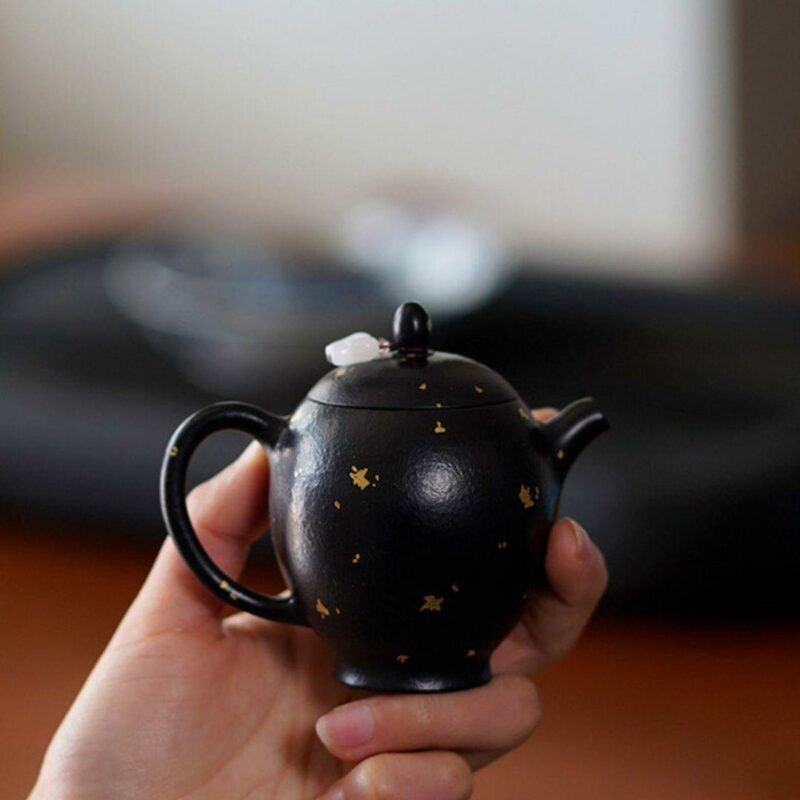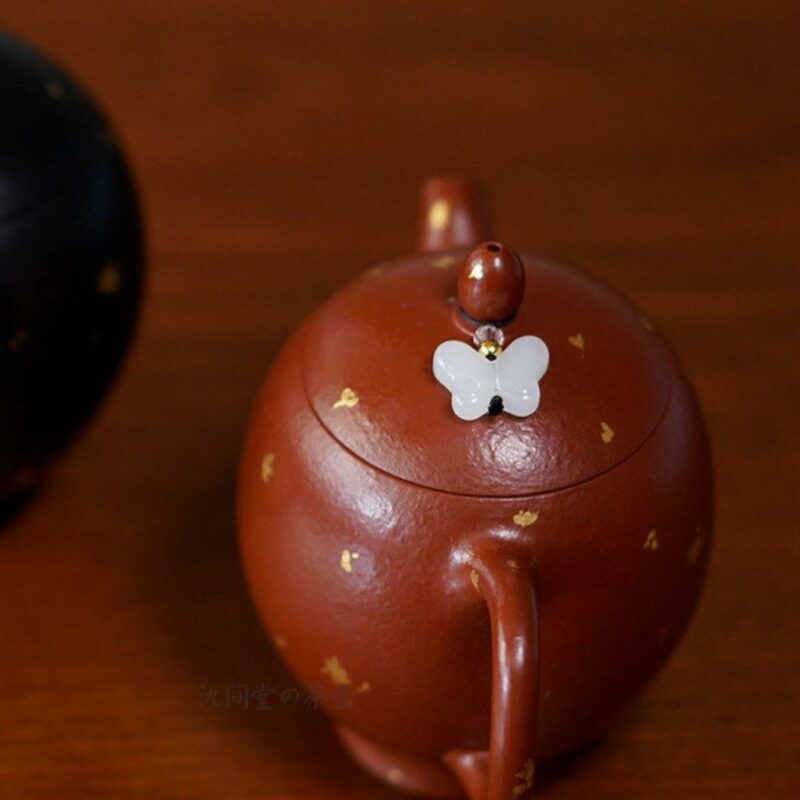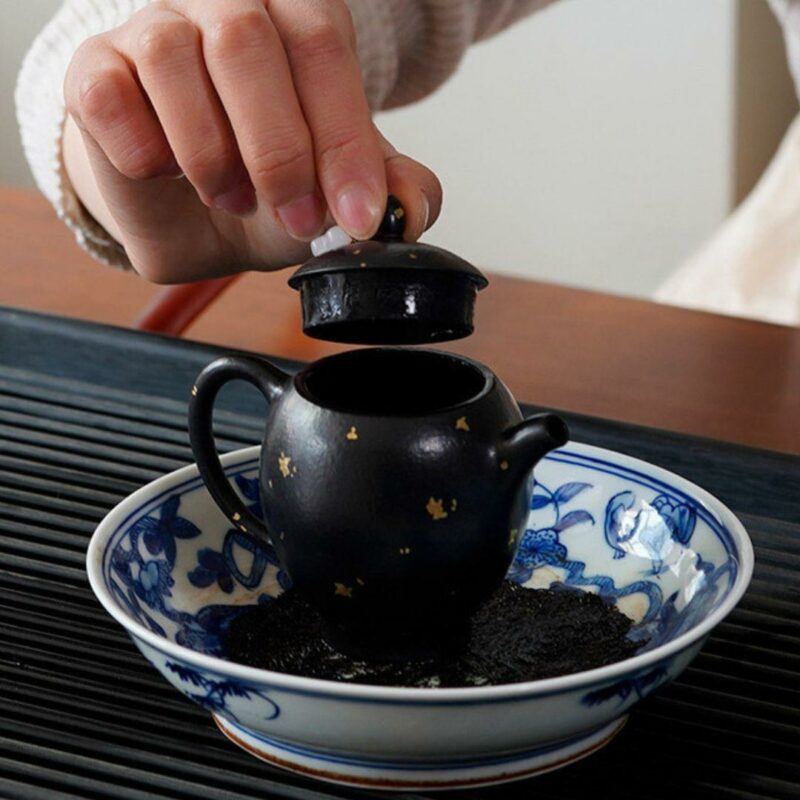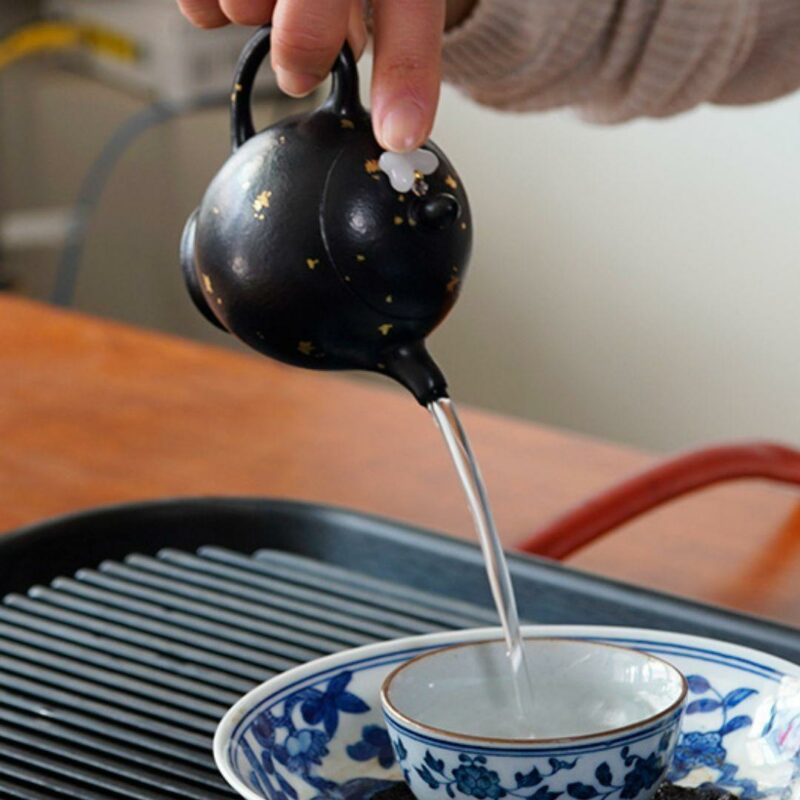 Zhuni Gold Flakes 110ml Huai Xiang Yixing Teapot
$149.00 – $169.00
Highlights: Semi Handmade
Size: 110ml
Material: Zhuni
Filter: Net filter
Origin: Yixing
Packing list: With gift box

Description
Introducing our Semi Handmade Zhuni Gold Flakes 110ml Huai Xiang Yixing Teapot the perfect addition to your tea collection! This exquisite teapot is available in two styles a red one made of normal zhuni with gold flakes and a black one made of Wu Hui zhuni with gold flakes.
Pure and natural, the Wu Hui zhuni technique is a traditional Chinese ceramic-making method that gives the pottery its black or dark grey color without any harmful chemicals. The pottery is created by firing it at low temperatures in a low-oxygen environment with charcoal or wood ash, causing the iron particles in the clay to change and giving it its unique color. This process results in a lively and dynamic appearance that is sure to captivate your senses.
Elegant Design
The Semi Handmade Zhuni Gold Flakes 110ml Huai Xiang Yixing Teapot is beautifully crafted with a unique and elegant design. Each teapot is handmade by skilled artisans, ensuring that no two pieces are exactly alike. The gold flakes add a touch of luxury and sophistication, making it a statement piece that will take your tea drinking experience to the next level.
Perfect for Tea Lovers
As a tea lover, you know that the quality of your tea depends on the quality of yo
Additional information
| | |
| --- | --- |
| Option: Style 1 | Style 1, Style 2 |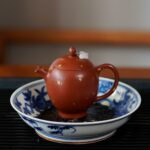 Zhuni Gold Flakes 110ml Huai Xiang Yixing Teapot
Your review
* Review is required
Email
* Email is required
Add photos or video to your review
Authentic Yixing Crafts
At China Tea Spirit, we believe that Yixing teapots need to be both functional and artistic. We are committed to providing our customers with the highest quality Yixing teapots. That's why we only work with talented and skillful Yixing local tea ware artists who have years of dedication to this art.
Our teapots are either full handmade or half handmade, ensuring that each piece is crafted with the utmost care and attention to detail. All product images are captured from the actual items.
We only use authentic Yixing clay, we do not use any chemical addictives in the crafting process.