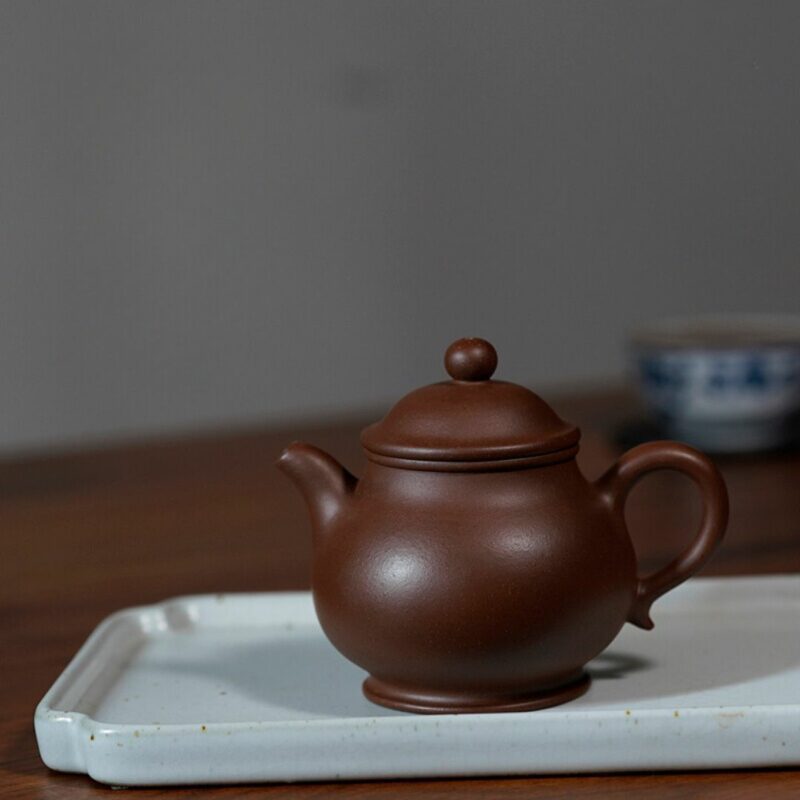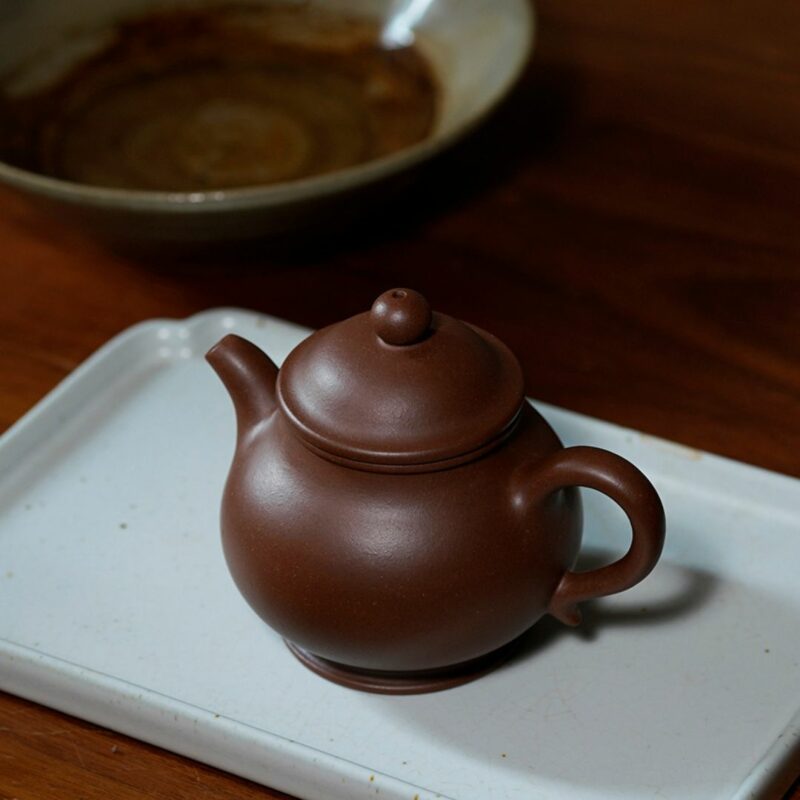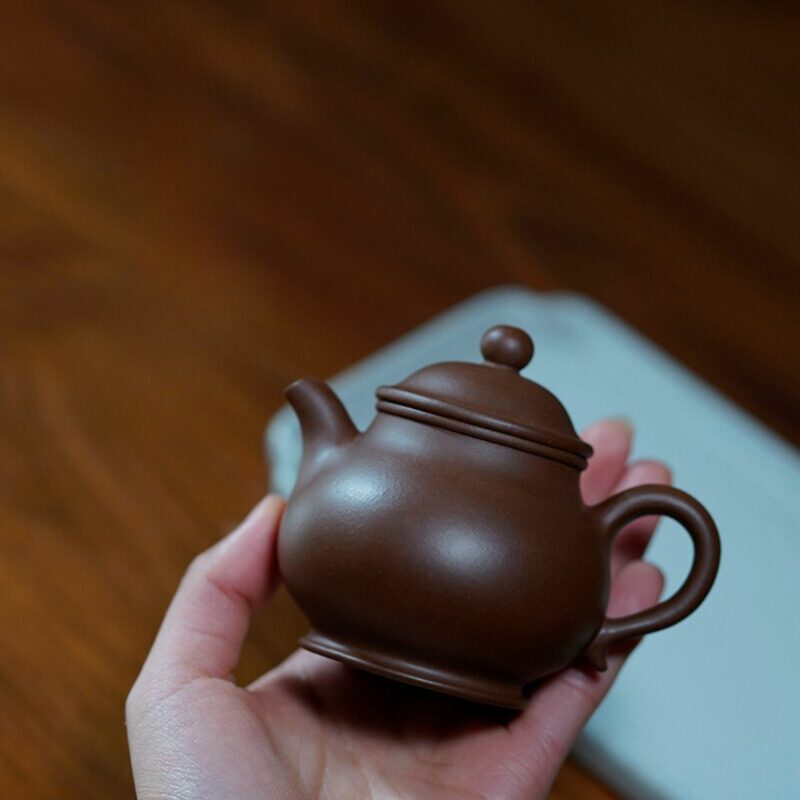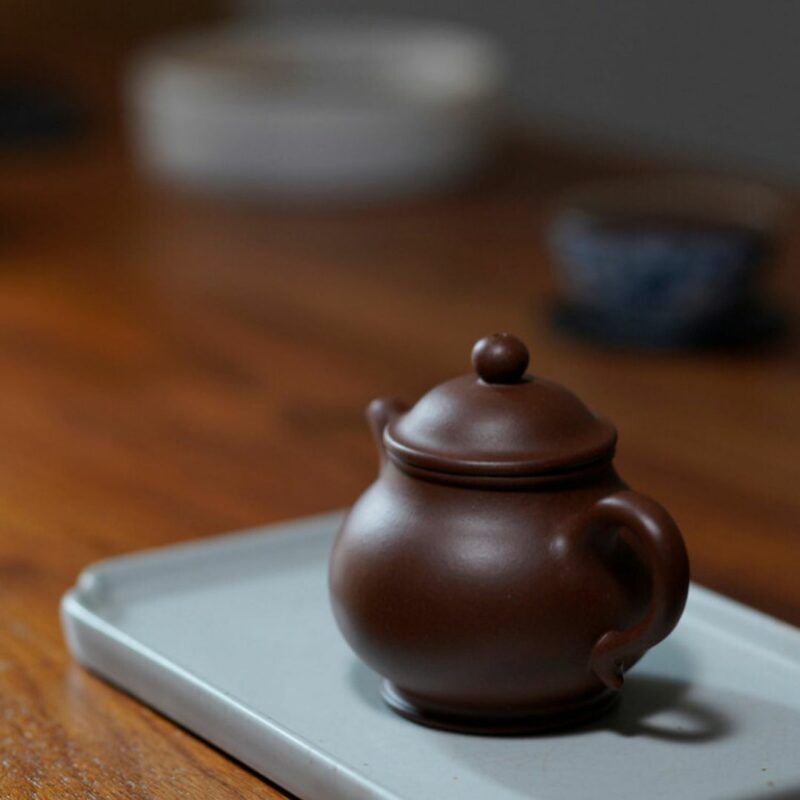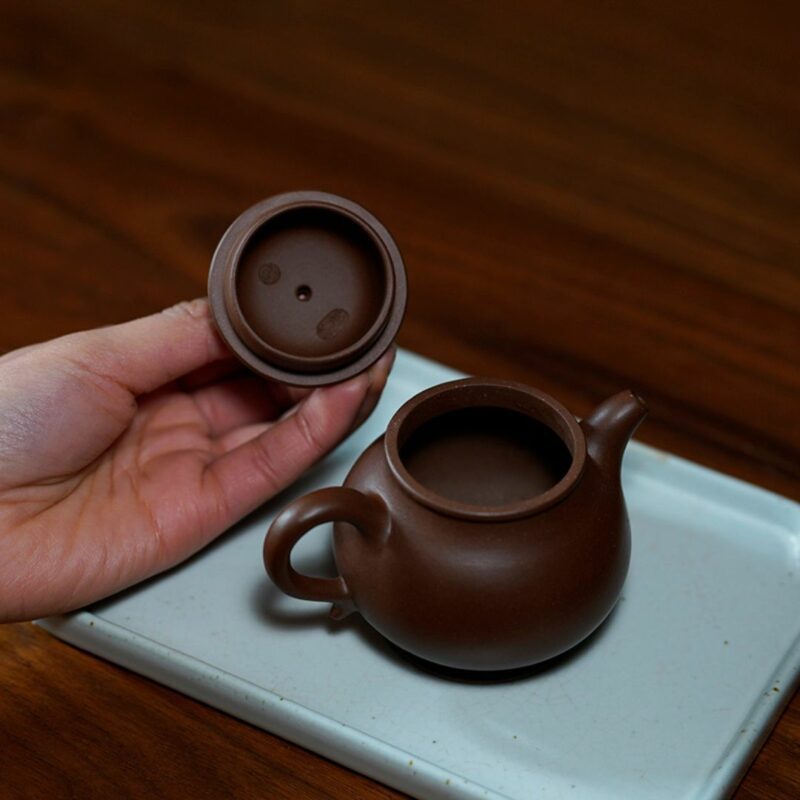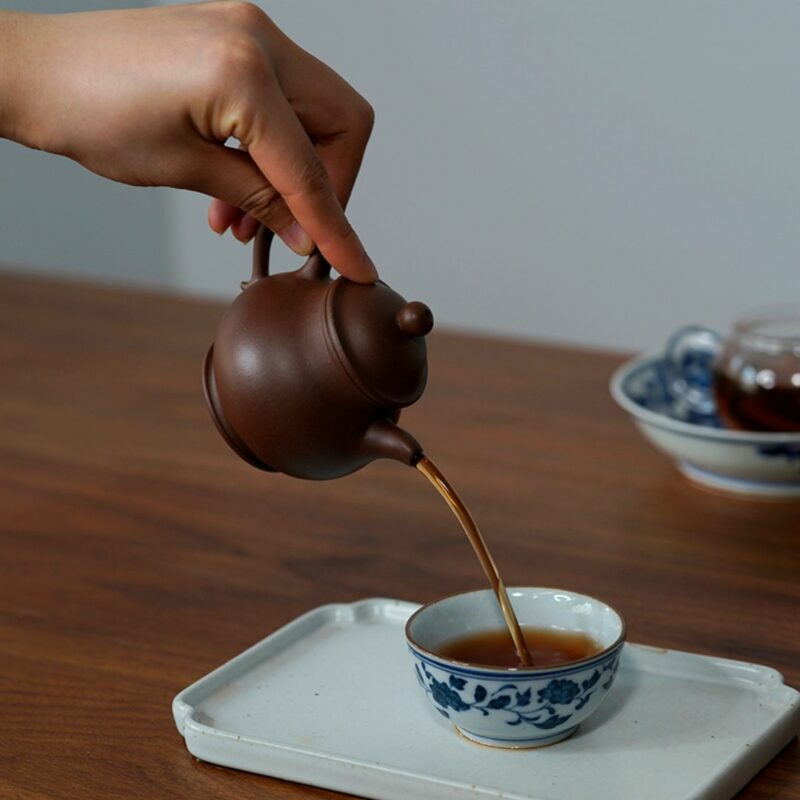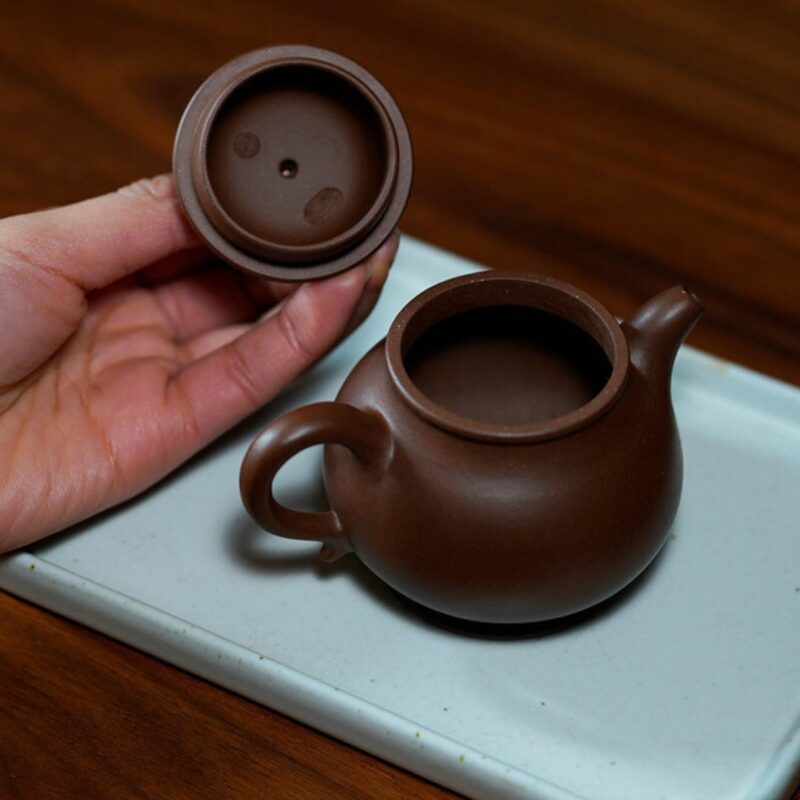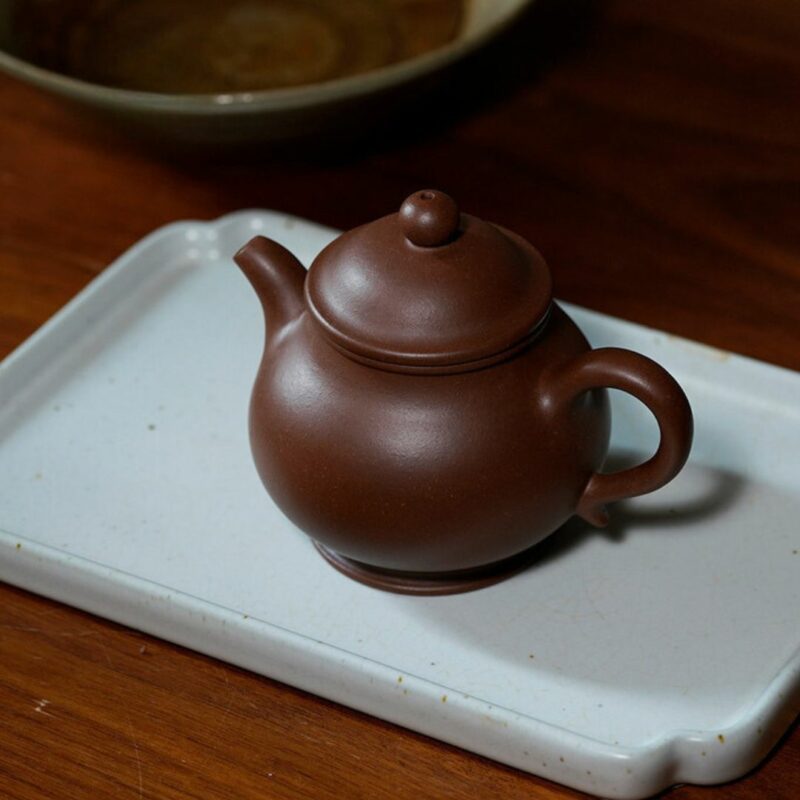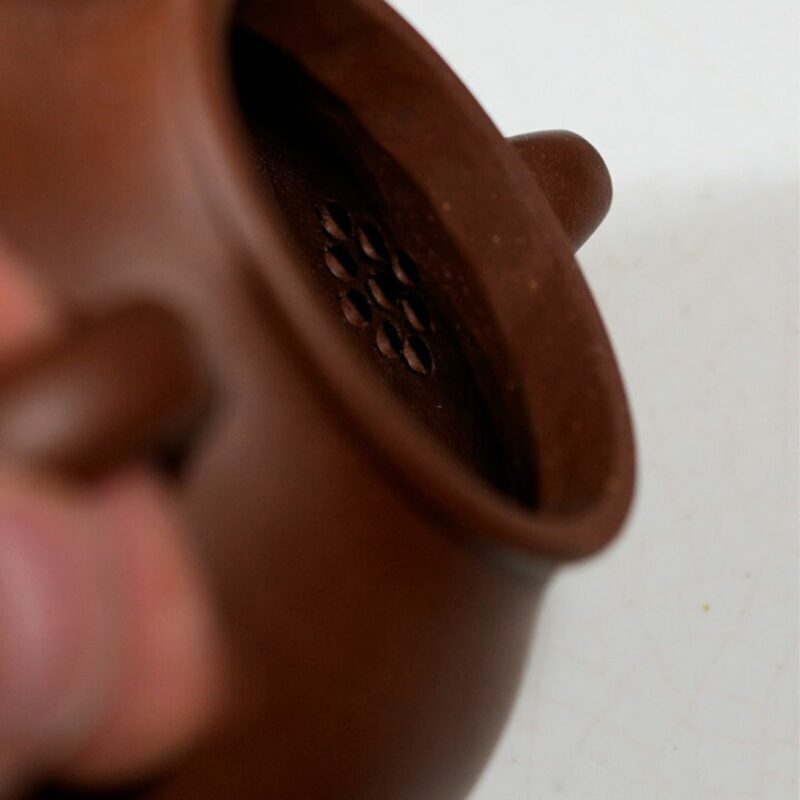 Zini Pan Hu 120ml Yixing Teapot
$129.00
Highlights: Semi Handmade
Size: 120ml
Material: Zini
Filter: Net filter
Origin: Yixing
Author: Yixing Local Zisha Artist
Packing list: With gift box

Description
The History of the Pan Hu Teapot
In the late Qing dynasty, a famous gentleman named Pan Shicheng travelled to Yixing to commission teapots as gifts for his social circle. Teapot gifting was a form of conspicuous consumption and display of wealth at the time. Of all the teapots commissioned, the most famous was the Pan Hu purple clay teapot.
Pan Shicheng came from a prominent family in Guangzhou. His ancestors were successful salt merchants and he continued the family business, expanding into foreign trade and becoming one of the wealthiest figures in Guangzhou's history. Although his mansions and riches were ephemeral, Pan Shicheng's legacy lives on through his patronage of classical literature, calligraphy, and most enduringly, in the teapot that bears his name.
Pan Shicheng was an avid tea enthusiast who loved purple clay. In Yixing, he commissioned a special teapot just for himself, also ordering more to give as gifts. The teapot shape designed for Pan was stamped with his surname "Pan" in seal script on the lid. As this teapot shape spread in popularity, it became known as the "Pan Hu" or "Pan Teapot."
The Pan Hu was perfectly sized for one-handed use. Scholars would leisurely sip tea from a Pan Hu in one hand while writing calligraphy or poetry with the other. It was the height of sophistication. In the Qing dynasty, teapot master craftsmen perfected the design of the one-handed "Pan Hu" teapot, which became a favorite of connoisseurs and tea aficionados.
Over time, three variations of the Pan Hu developed:
The short and stout "Dwarf Pan"
The mid-size, near-spherical "Medium Pan"
The tall and pear-shaped "High Pan"
With its rounded body and graceful curves, the Pan Hu form elegantly combines the ideals of naturalism and archaism in Yixing teapot design. The legendary Pan Shicheng and his teapot remain icons of Chinese tea culture to this day.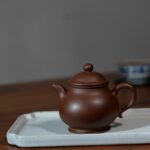 Zini Pan Hu 120ml Yixing Teapot
Your review
* Review is required
Email
* Email is required
Add photos or video to your review
Authentic Yixing Crafts
At China Tea Spirit, we believe that Yixing teapots need to be both functional and artistic. We are committed to providing our customers with the highest quality Yixing teapots. That's why we only work with talented and skillful Yixing local tea ware artists who have years of dedication to this art.
Our teapots are either full handmade or half handmade, ensuring that each piece is crafted with the utmost care and attention to detail. All product images are captured from the actual items.
We only use authentic Yixing clay, we do not use any chemical addictives in the crafting process.