SALE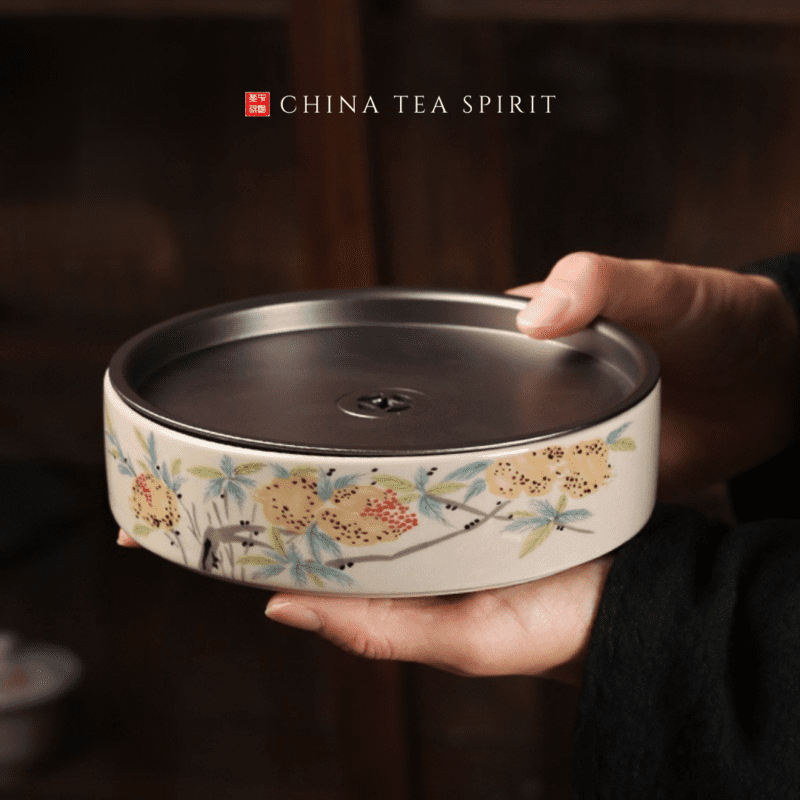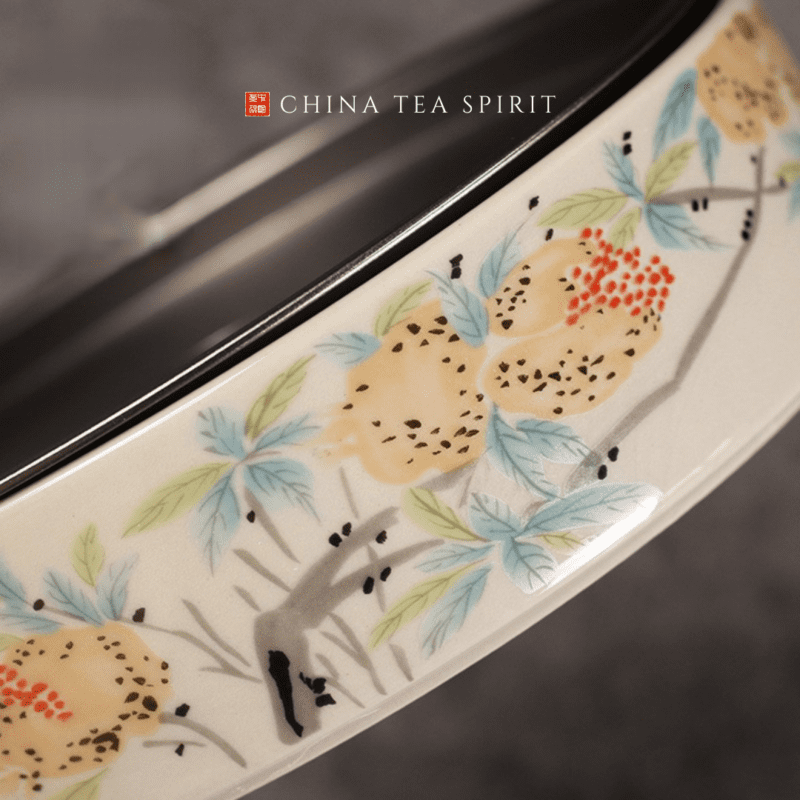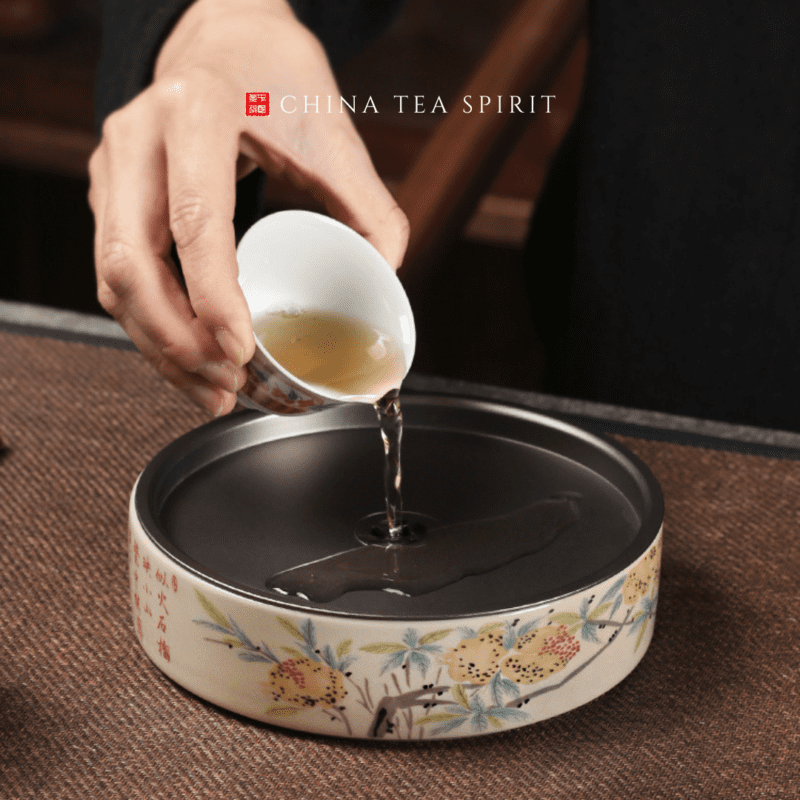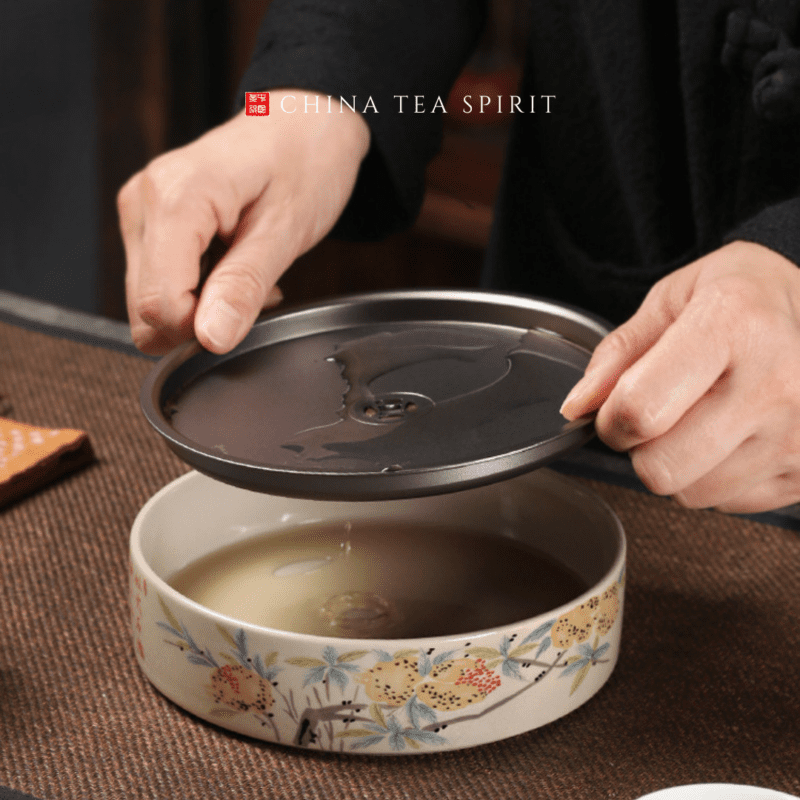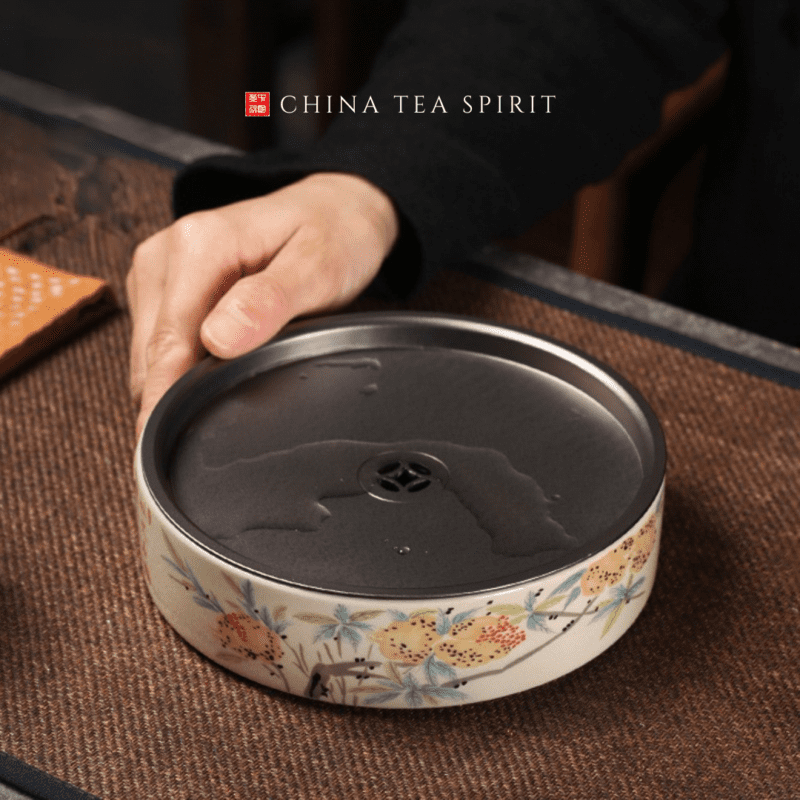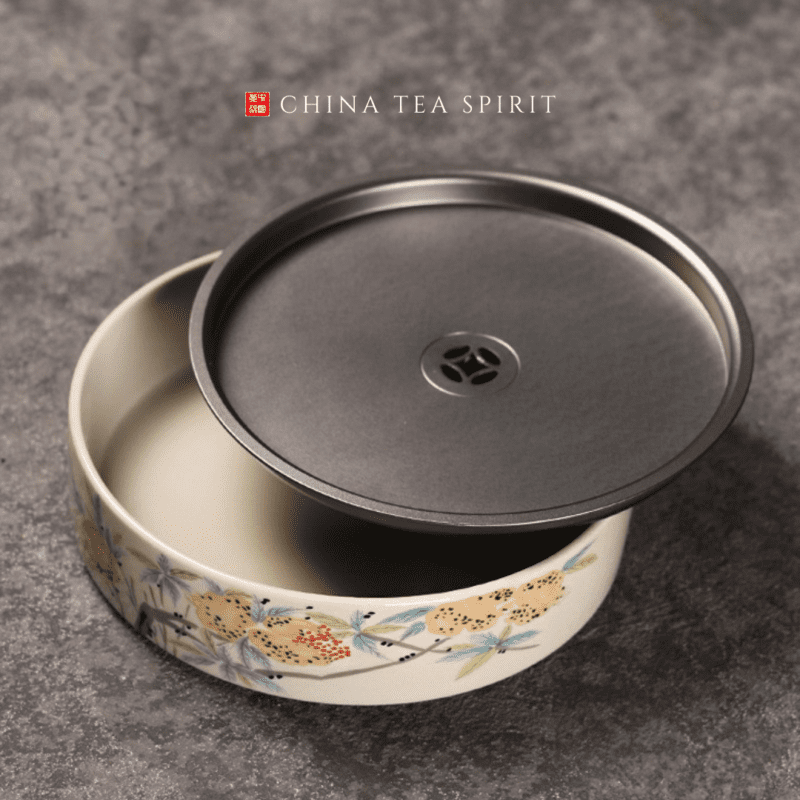 Grey Glaze Ceramics Pomegranate Kung Fu Tea Tray
This tea tray is decorated with a ash gray glaze on the surface and painted with a traditional style pomegranate image, giving it an ancient and elegant appearance.
It is easy to use, the top holder is separated from the water reservoir. It is able to hold teapots and bowls well, and is also easy to clean.
The design of the down spout is distinctive, using the shape of a copper coin, signifying the gathering of water for wealth.
– Highlights: Grey Glaze
– Size: D 15.2cm * H 4.2cm
– Material: Ceramics
– Origin: Dehua
– Packing list: Tea tray * 1
Description
This tea tray is decorated with a ash gray glaze on the surface and painted with a traditional style pomegranate image, giving it an ancient and elegant appearance.

It is easy to use, the top holder is separated from the water reservoir. It is able to hold teapots and bowls well, and is also easy to clean.

The design of the down spout is distinctive, using the shape of a copper coin, signifying the gathering of water for wealth.

– Highlights: Grey Glaze

– Size: D 15.2cm * H 4.2cm

– Material: Ceramics

– Origin: Dehua

– Packing list: Tea tray * 1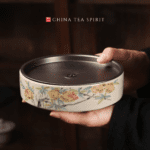 Grey Glaze Ceramics Pomegranate Kung Fu Tea Tray
Your review
* Review is required
Email
* Email is required
Add photos or video to your review