SHIPPING
How to track my order?
Once your orders shipped, you will receive a shipping confirmation email with tracking number and a link to the order tracking page.If you have any questions, please email us at service@cnteaspirit.com.
How long will it take to ship my order?
The total waiting time = order processing time + shipping timeFor all orders, typically it takes 1-3 business days to process your order.Orders ship Monday through Friday excluding Holidays. You will receive a shipping confirmation email with tracking number once the order has shipped from the warehouse. Normally for international shipping, please allow 2-3 weeks shipping days.
ORDER
Can I cancel my order?
You can cancel your order as long as the order has not been processed, and you will receive a full refund in 1-3 business days. However, we are not able to cancel it if it's been processed and shipped, if customer insists to cancel before shipping, we will charge 15% restocking fee for the processing.
PAYMENT
What payment methods do you accept?
You can pay safely and conveniently with your PayPal account or with your credit card through PayPal.
Can I pay with credit or debit card?
Yes! When chekcking out, click the PayPal button.

 Then click the "Pay With Credit or Debit Card"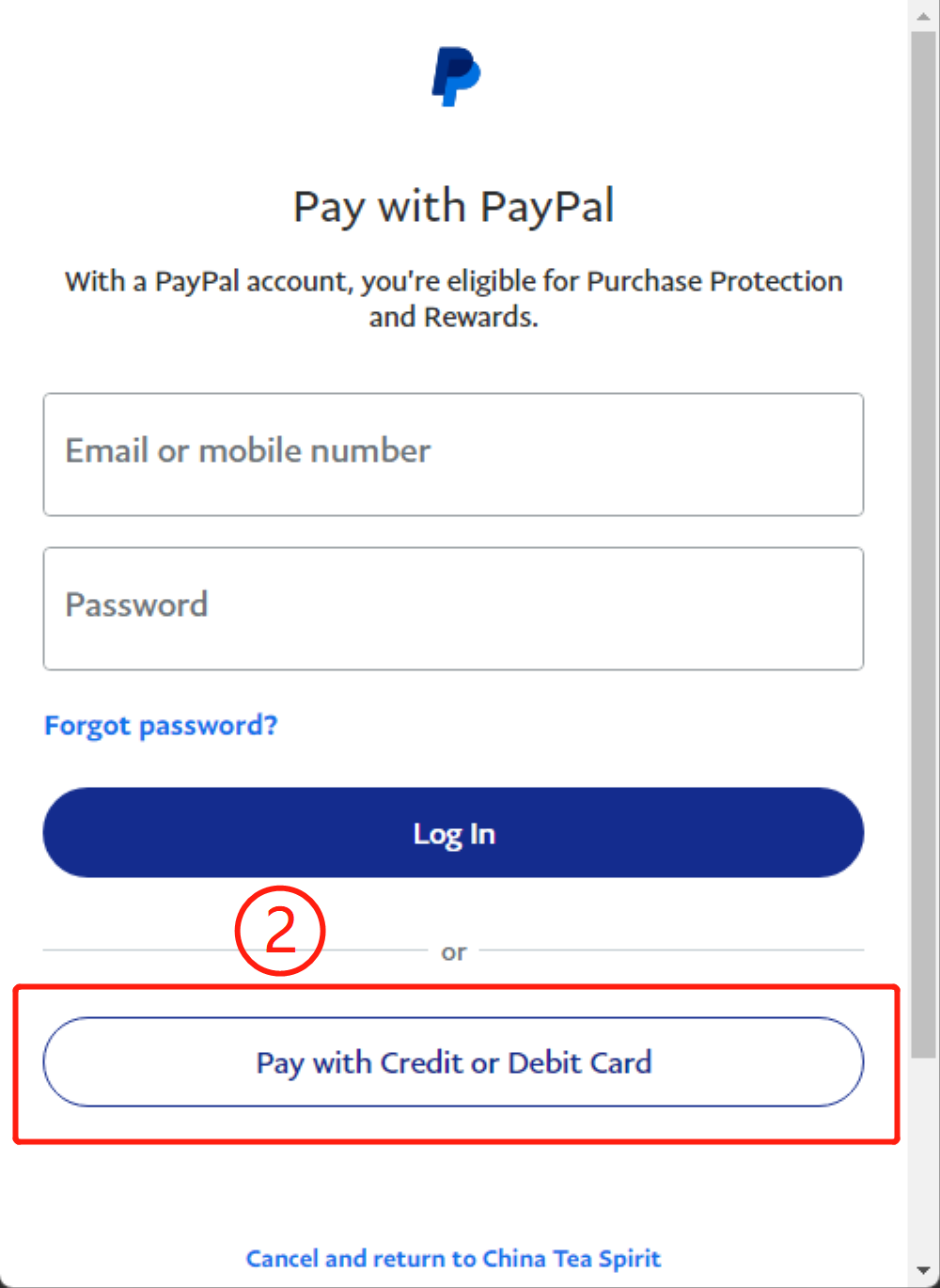 Is my payment secured?
Your payment is secure and your information always remain private. All information is encrypted form to ensure the overall security of all sensitive information.
GENERAL
How do I contact customer service?
You can reach us at email service@cnteaspirit.com.Or you can DM us in Instagram @chinateaspirit.
Enter your email address to be updated with fresh news
Receive emails updates and hot offers