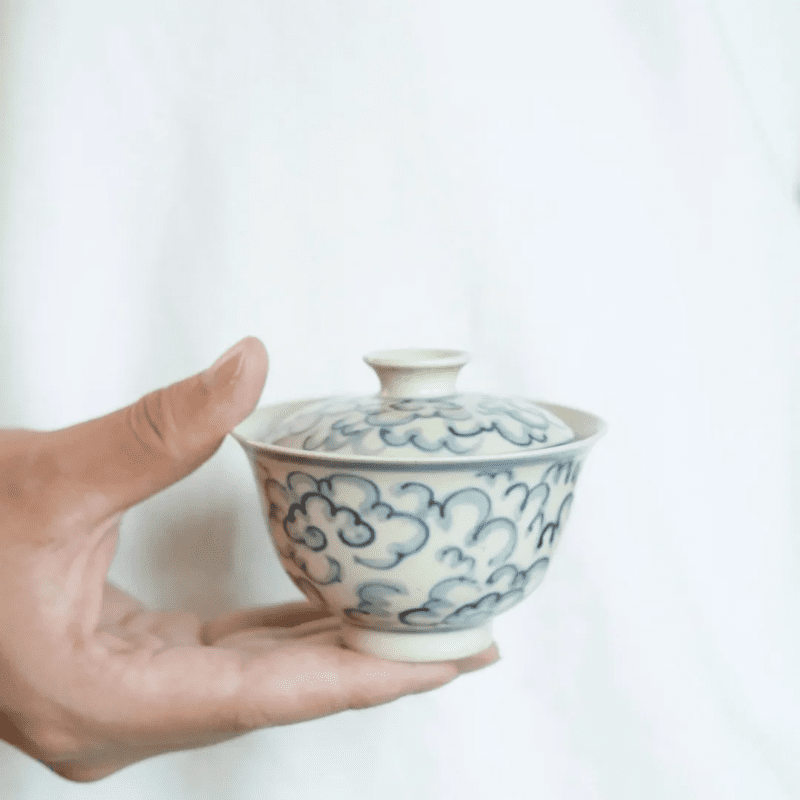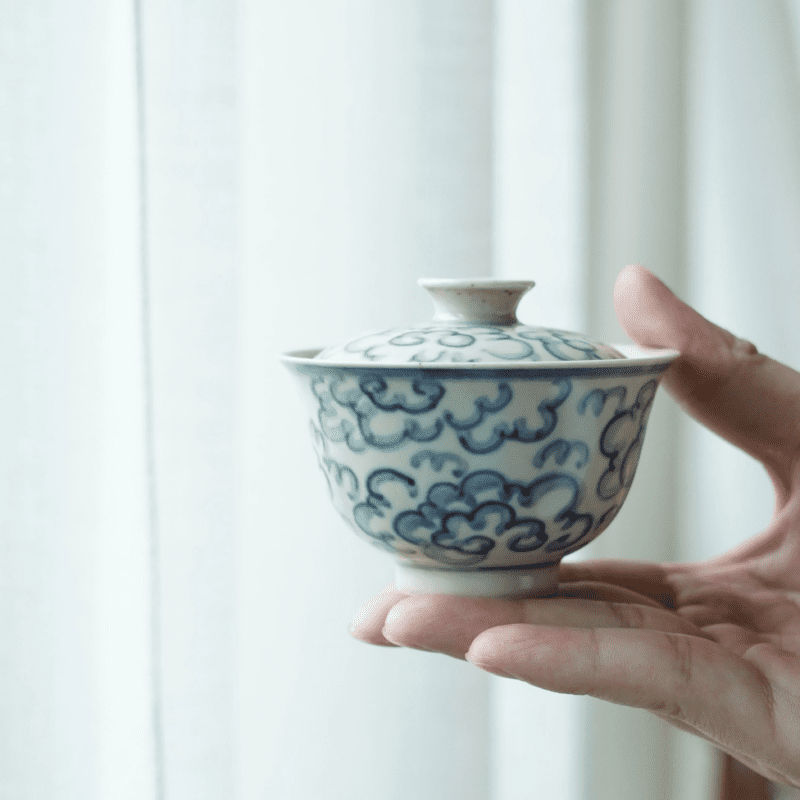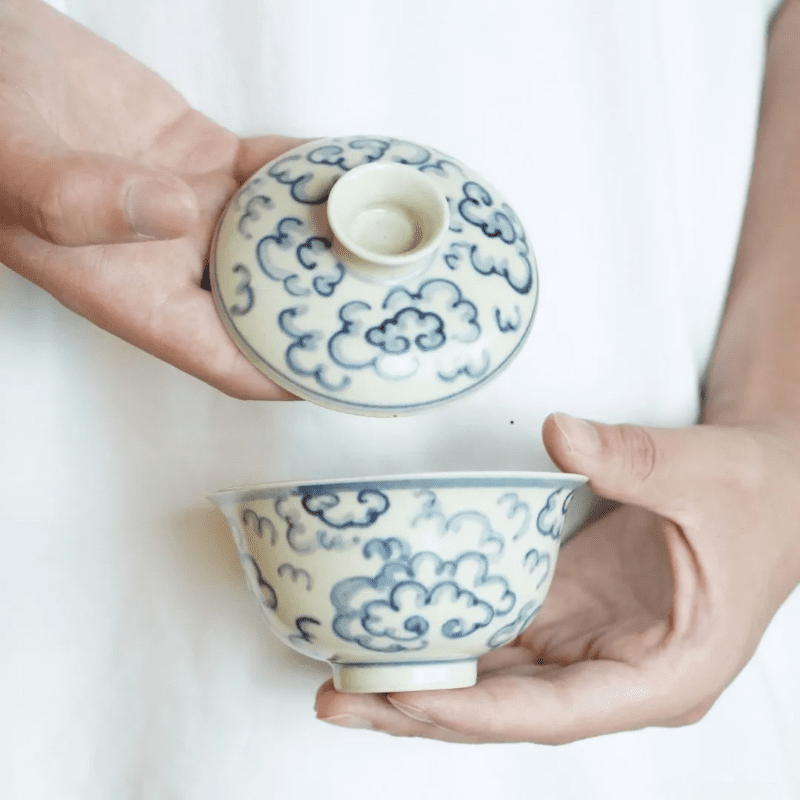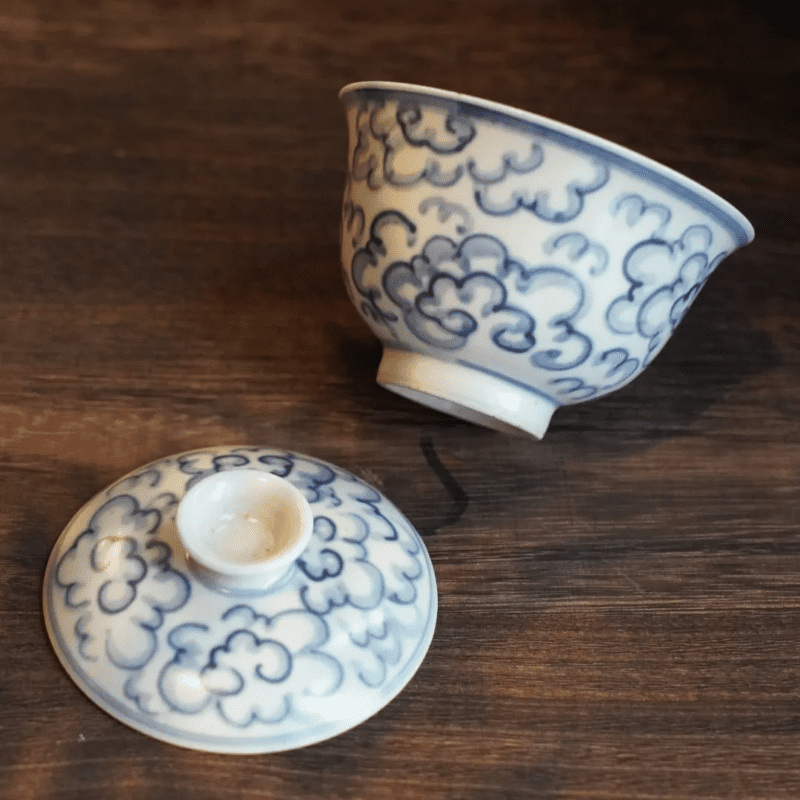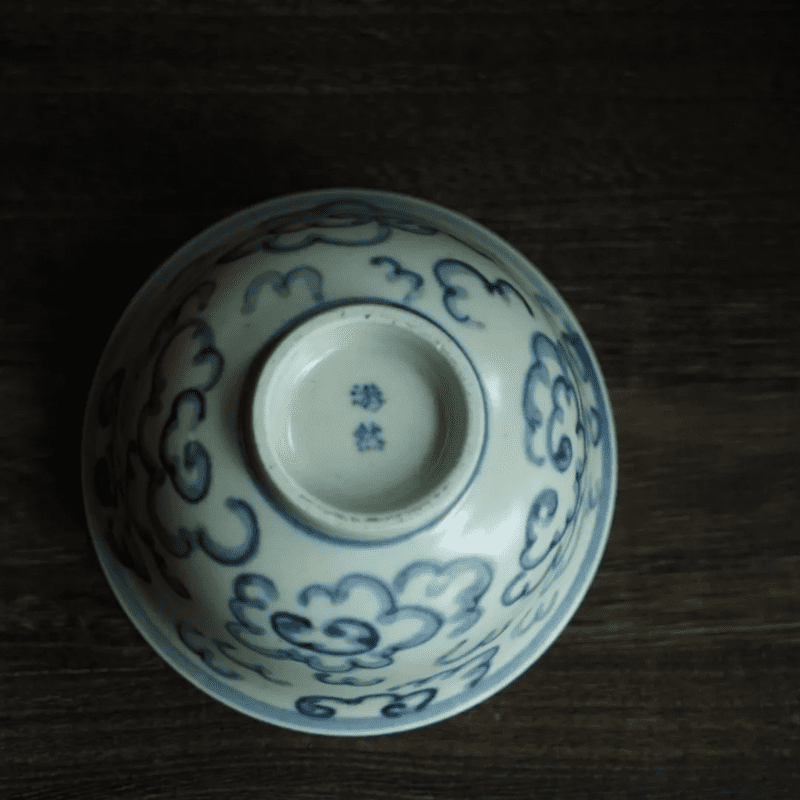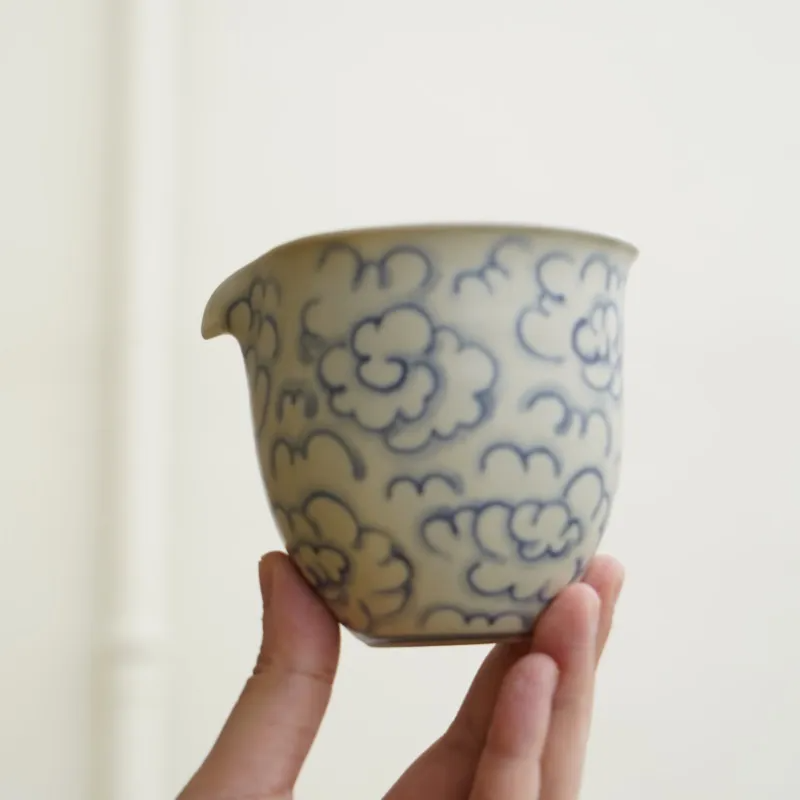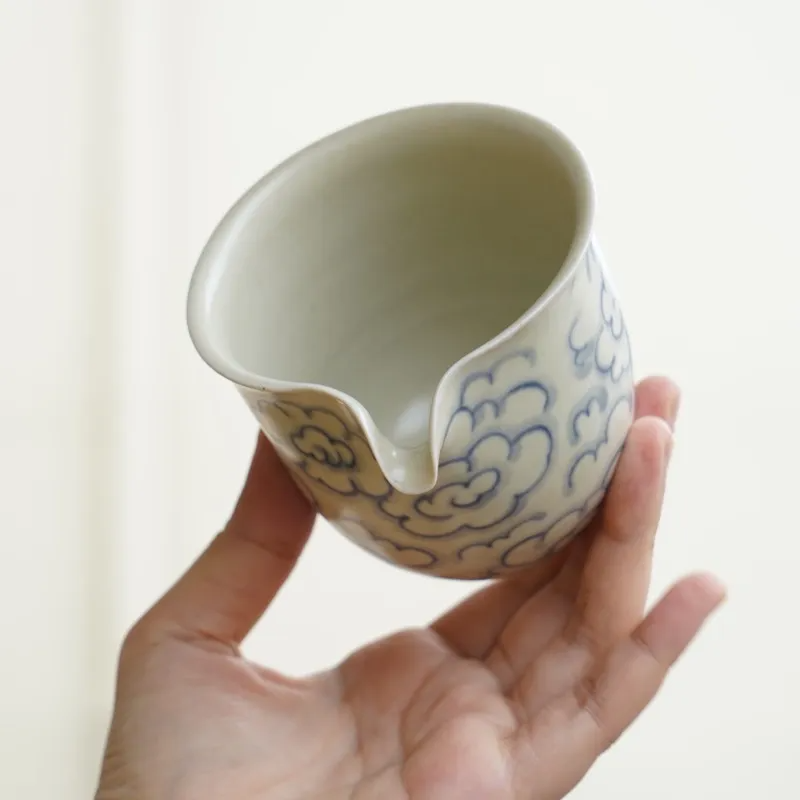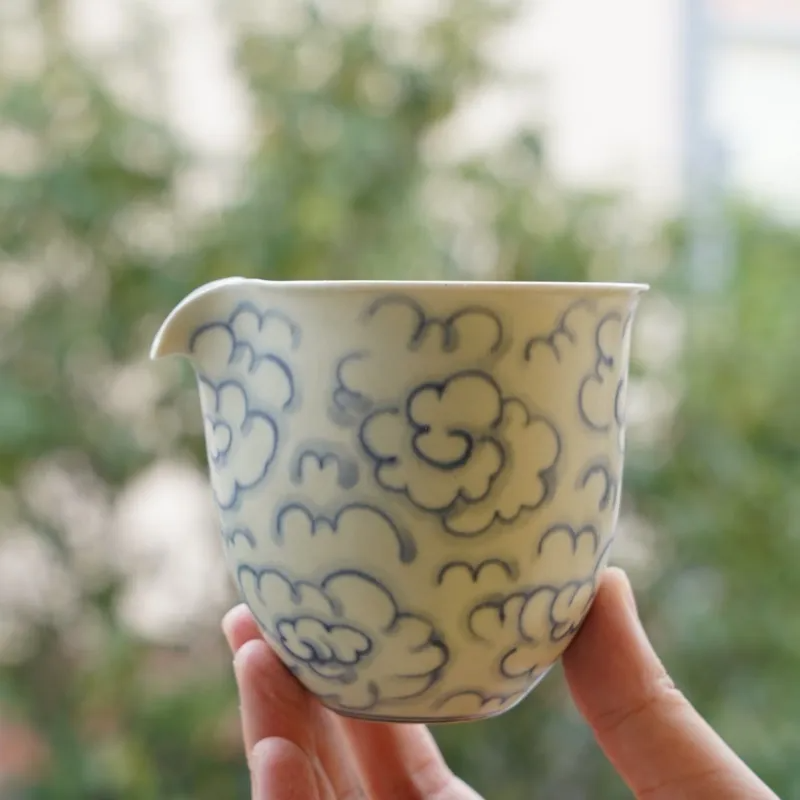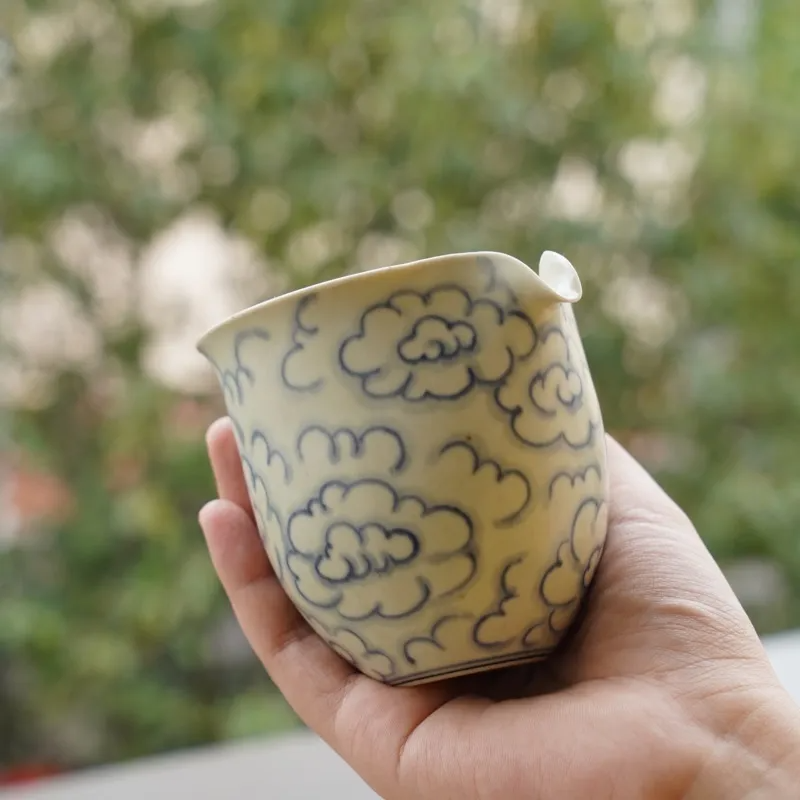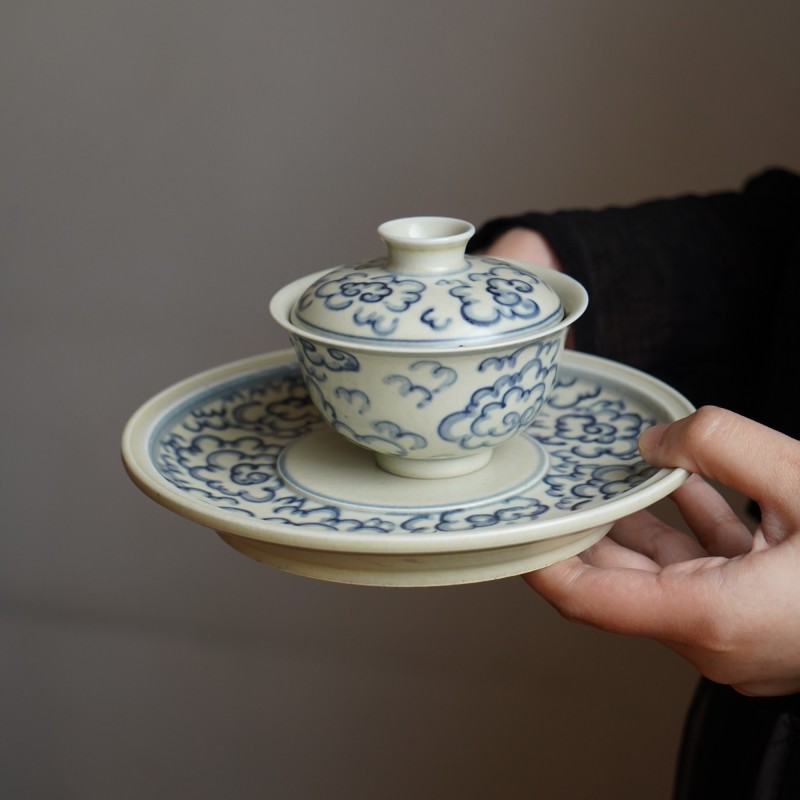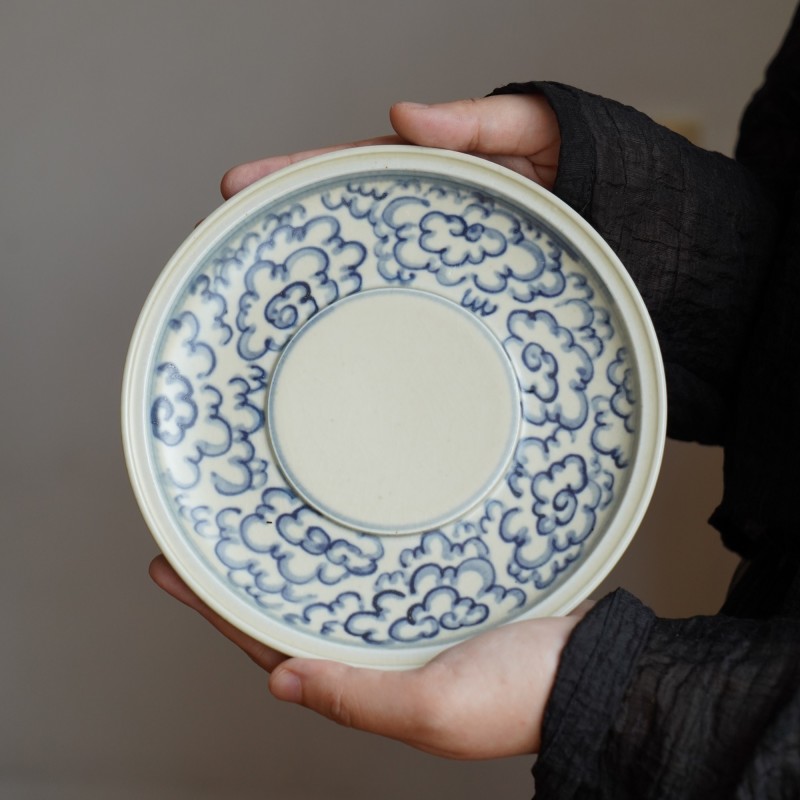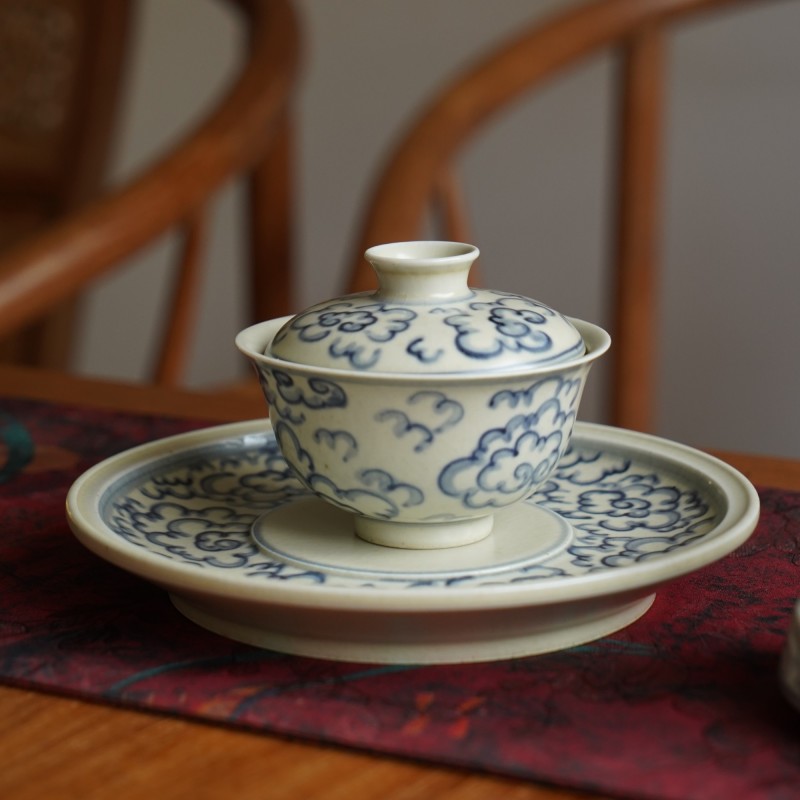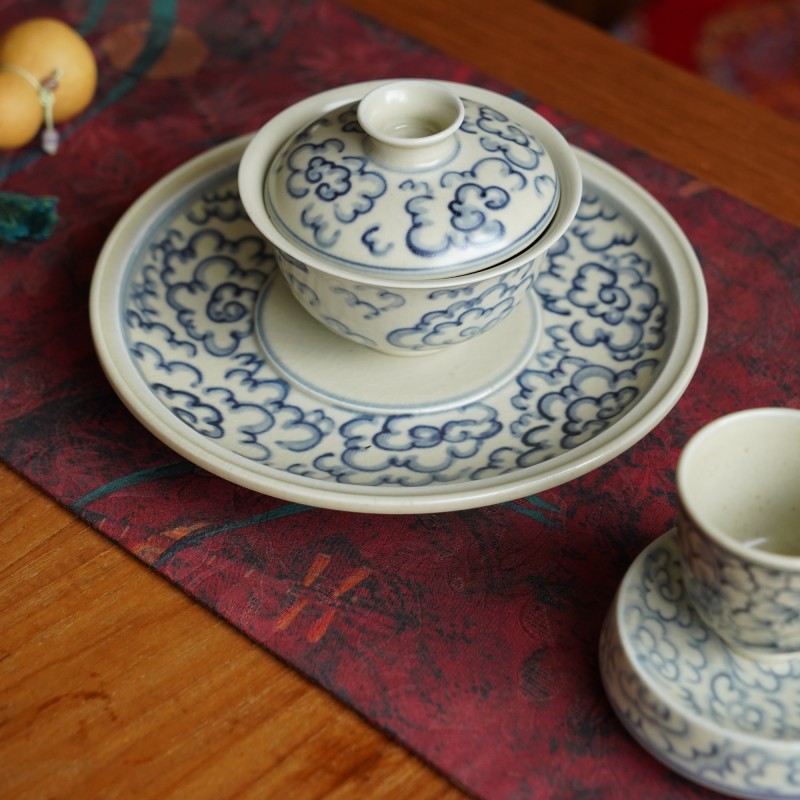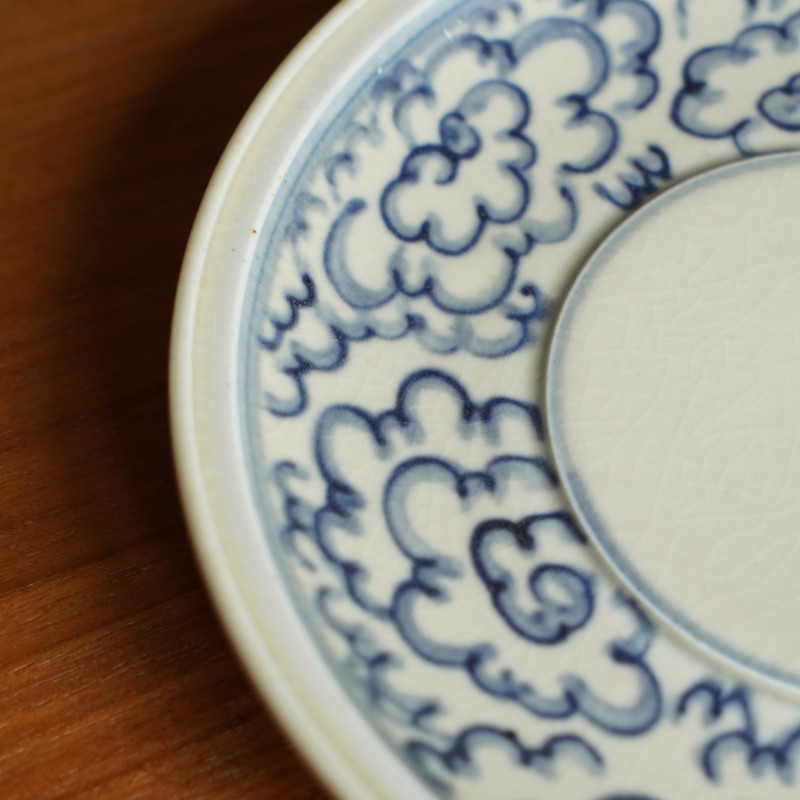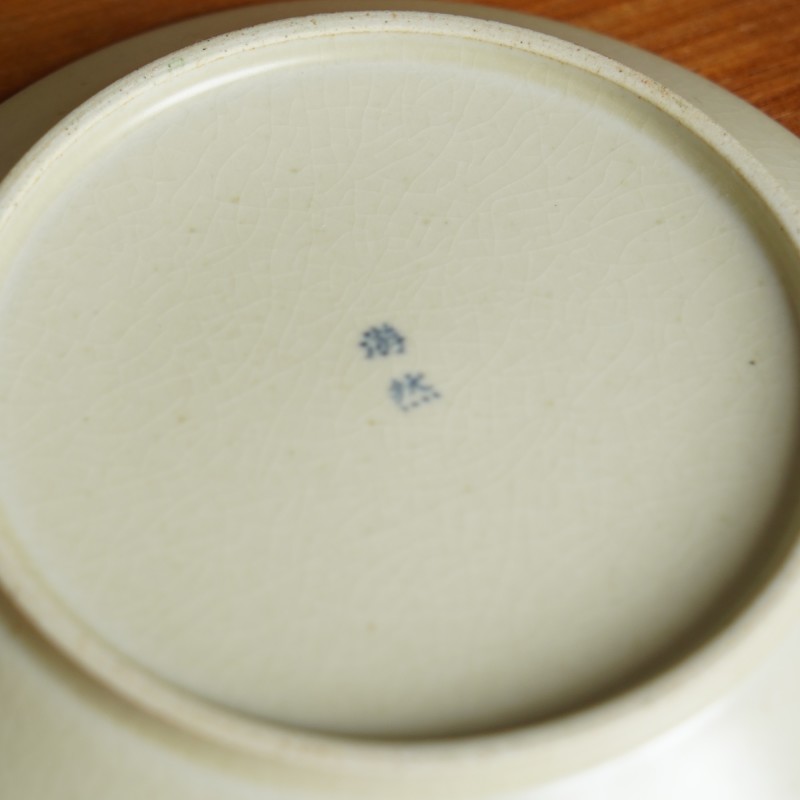 Handmade Qinghua Vintage Ceramic Qinghua Auspicious Cloud Pattern 100ml Gaiwan
$75.90 – $125.90
– Highlights: Handmade, Qinghua, Vintage
– Size: 100ml
– Material: Ceramic
– Origin: Jingdezhen
– Author: You Ran Studio

Description
Introducing our Handmade Qinghua Vintage Ceramic Qinghua Auspicious Cloud Pattern 100ml Gaiwan – the perfect addition to any tea lover's collection! This exquisite gaiwan is made by skilled artisans using traditional ceramic-making techniques.
Elegant Design:
The gaiwan features a classic Qinghua Auspicious Cloud Pattern, which symbolizes good fortune and happiness. The intricate design is carefully painted by hand, making each piece unique and special. The 100ml size is perfect for solo tea sessions or for sharing with a friend. The gaiwan's shape also allows for easy pouring and drinking, making it a great option for both beginners and tea connoisseurs.
High-Quality Material:
Crafted from high-quality ceramic, this gaiwan is durable and heat-resistant, ensuring that your tea stays hot for longer. The ceramic material also helps to maintain the tea's natural flavor and aroma, allowing you to fully appreciate the nuances of each blend. The gaiwan's smooth surface is easy to clean, making it a low-maintenance addition to your tea collection.
Versatile Use:
This gaiwan is a versatile tool that can be used with a variety of teas, such as green, black, and oolong. Whether you're enjoying a quiet moment alone or entertaining guests, this gaiwan is sure to elevate your tea-drinking experience.
Also there are two matching tea wares for you to complete the set, a 300ml Gong dao cup and a functional tea boat that goes perfectly with the Gaiwan.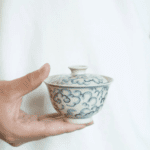 Handmade Qinghua Vintage Ceramic Qinghua Auspicious Cloud Pattern 100ml Gaiwan
Your review
* Review is required
Email
* Email is required
Add photos or video to your review