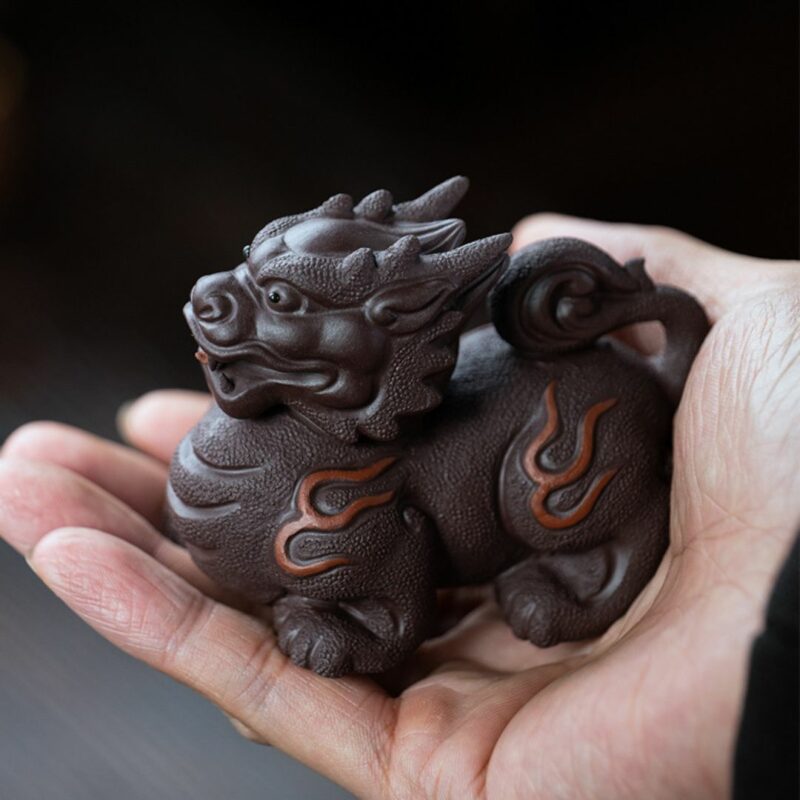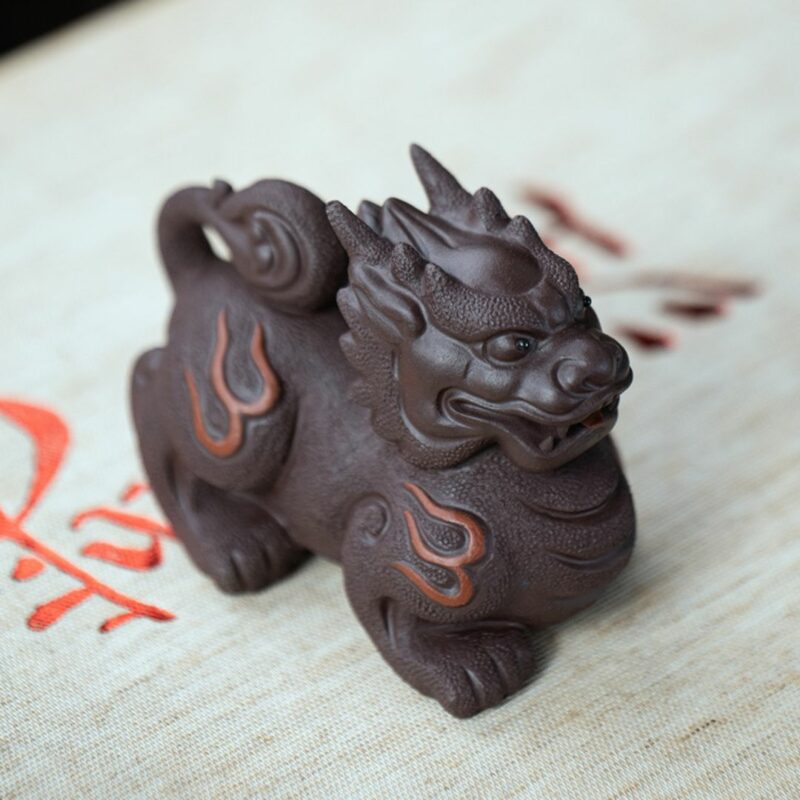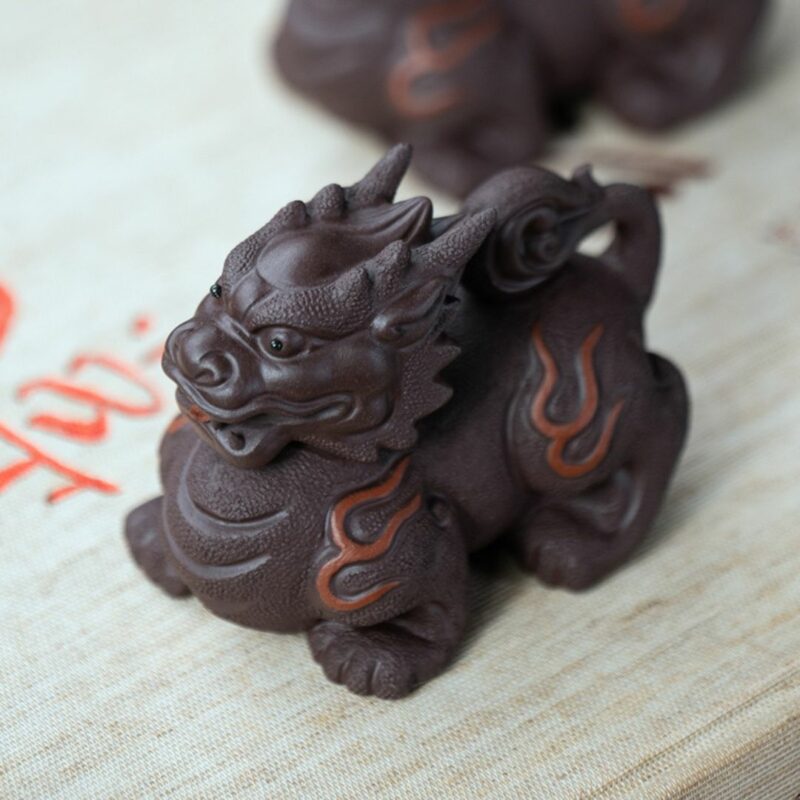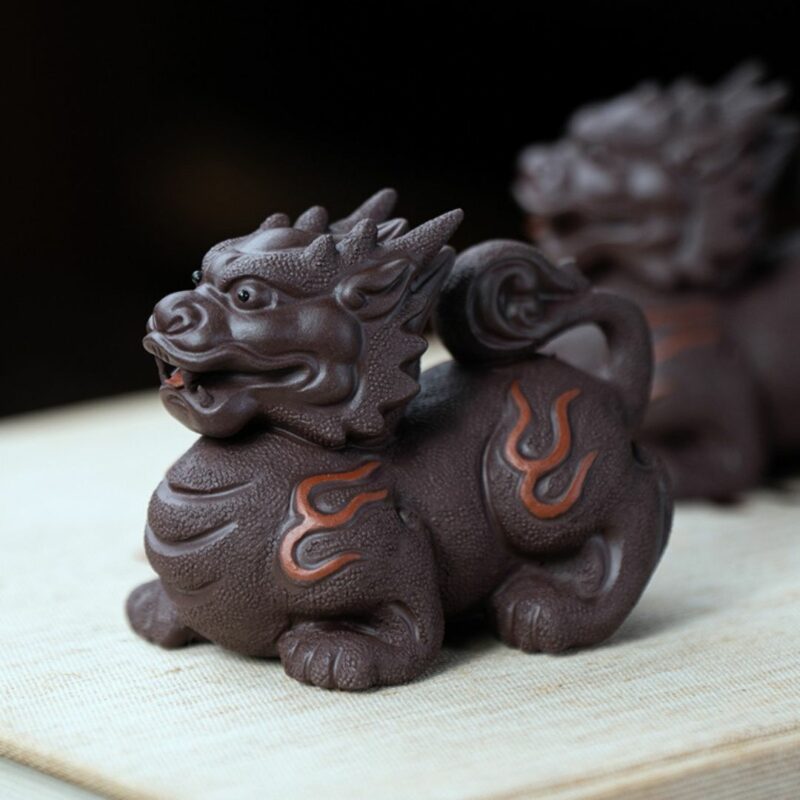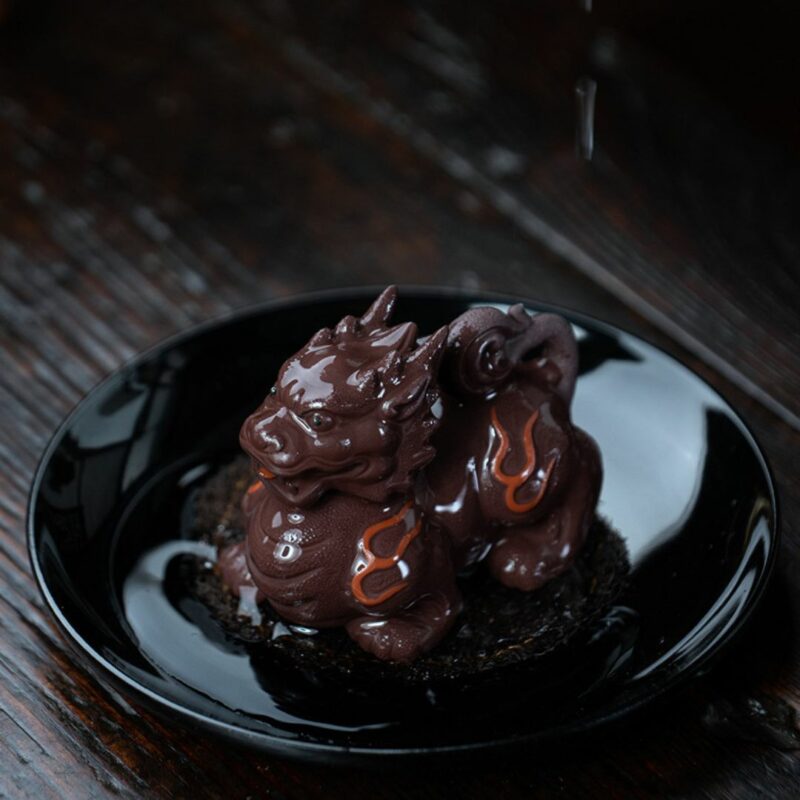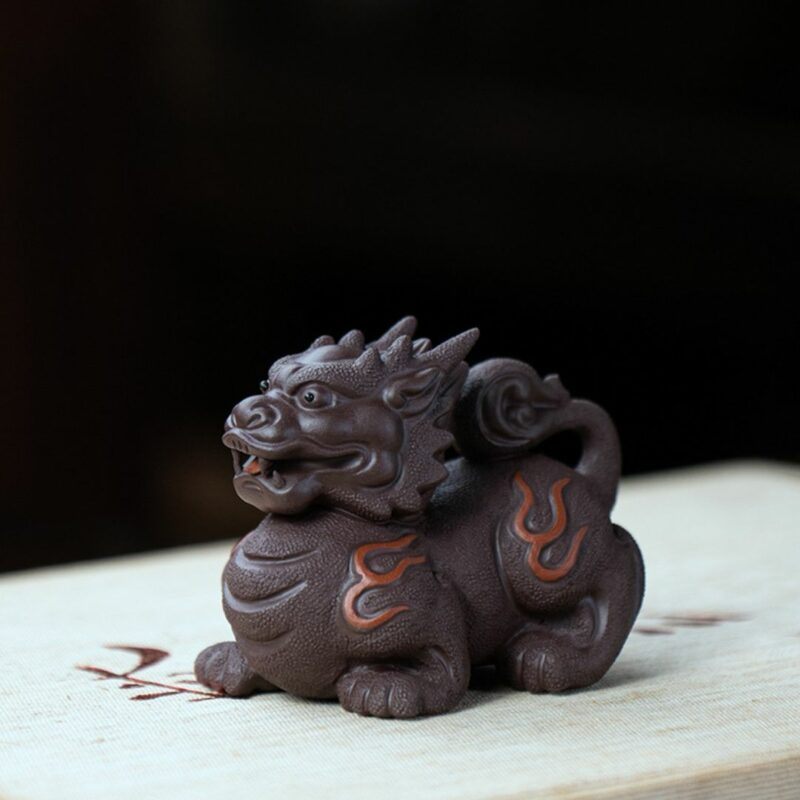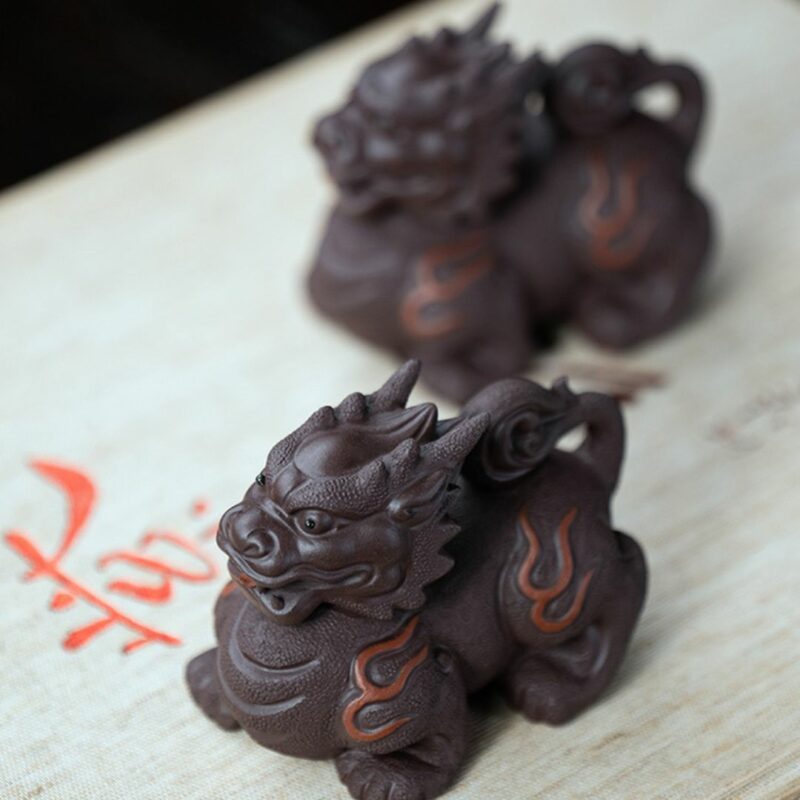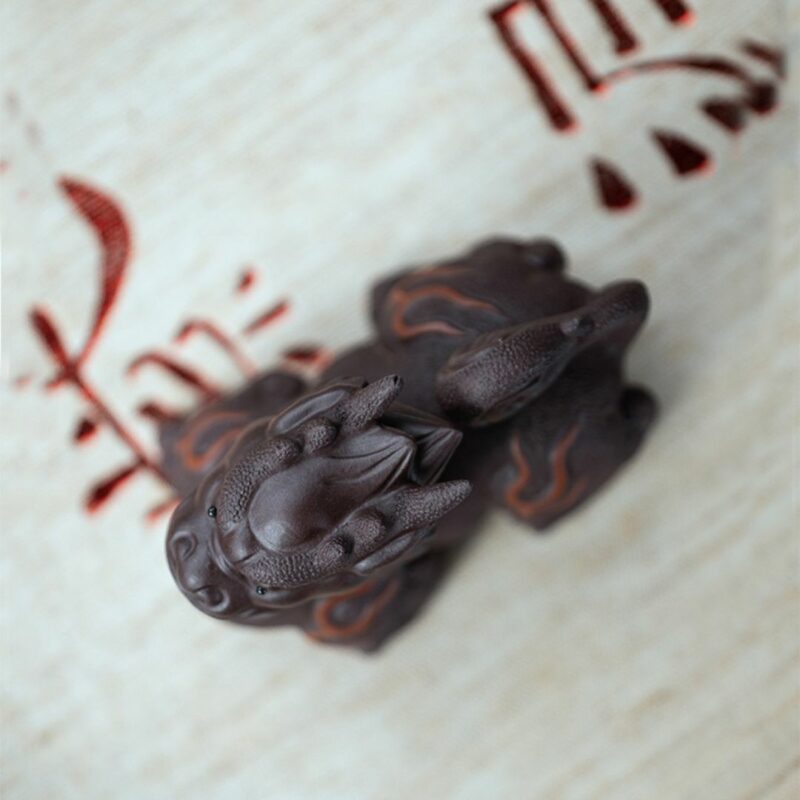 Creative Wealth Attracting Zini Fire Pixiu Beast Tea Pet
$42.90
This Creative Wealth Attracting Zini Fire Pixiu Beast Tea Pet is the perfect gift for yourself or your loved ones. This unique tea pet was specially designed to be a symbol of success and wealth and made from the rare and beautiful material of Zini, giving it an exquisite purple color.
The Pixiu beast is known to bring prosperity and good luck, so when you or your loved ones have this tea pet near them, they can always feel like they are blessed with abundance! The tea pet was carefully crafted with intricate details to look like a real Pixiu beast in fire – making it a truly mesmerizing and special item that will captivate everyone who sees it.
This Zini Fire Pixiu Beast Tea Pet also comes packaged in a gift box, making it an ideal present for any special occasion such as birthdays, anniversaries, or holidays. Not only will you be gifting them with something unique and meaningful, but you can also show your appreciation for all the hard work they've done!
This tea pet is not only aesthetically pleasing, but it also has practical purposes as well. It can be used as a decoration piece to give any room a touch of luxury and class.
So don't miss out on this extraordinary opportunity to get your hands on this Creative Wealth Attracting Zini Fire Pixiu Beast Tea Pet – perfect for wishing someone good luck in their future endeavors! It's sure to make anyone feel blessed with abundance no matter what the occasion may be. So order yours today and start blessing those around you with wealth and success!
– Highlights: Creative, Wealth Attracting
– Size: H 6.5cm * W 8.0cm
– Material: Zini
– Origin: Yixing
– Packing list: Tea pet * 1; Gift box * 1

Description
Pixiu tea pets are small, decorative figurines made of clay that are used to brew tea. These tiny creatures have become increasingly popular in recent years due to their adorable designs and collectible appeal. Not only do they add a touch of whimsy to tea time, but they also have a rich cultural history rooted in Chinese mythology.
The History of Pixiu Tea Pets
Pixiu, also known as Pi Yao, is a Chinese mythical creature said to bring good fortune and wealth. In Chinese folklore, Pixiu is depicted as having the body of a lion and the horns of a dragon, making it a powerful and revered symbol.
The use of Pixiu as tea pets began during the Song Dynasty (960-1279 AD) when tea drinkers would place small clay figurines of the mythical creature in their tea cups to bring good luck and prosperity. Over time, the tradition has evolved, and today, tea pets come in a wide variety of shapes and designs, from cute and quirky to intricate and detailed.
Adorable Designs
One of the key reasons why Pixiu tea pets have become so popular is their adorable designs. From chubby and round to sleek and elegant, there is a Pixiu tea pet to suit every taste. Some tea pets even come in a range of vibrant colors, adding a pop of color to your tea set.
Collectible Appeal
In addition to their adorable designs, Pixiu tea pets have become sought after by collectors due to their limited availability. Many tea pet manufacturers release limited edition collections, making them even more desirable to collectors. This has also led to a thriving market for vintage and rare Pixiu tea pets, further fueling their popularity.
The Benefits of Using a Pixiu Tea Pet
While Pixiu tea pets are often bought as collectible items, they also offer practical benefits during tea time. The porous clay material of the tea pets absorbs the tea and slowly releases it, adding a subtle flavor to your tea. This can enhance the taste of your tea, making your tea-drinking experience even more enjoyable.
In addition, using a Pixiu tea pet is said to bring good fortune and prosperity, making it the perfect addition to any tea set. Whether you're a tea enthusiast or simply looking for a unique and charming addition to your home, a Pixiu tea pet is sure to bring a smile to your face.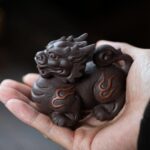 Creative Wealth Attracting Zini Fire Pixiu Beast Tea Pet
Your review
* Review is required
Email
* Email is required
Add photos or video to your review