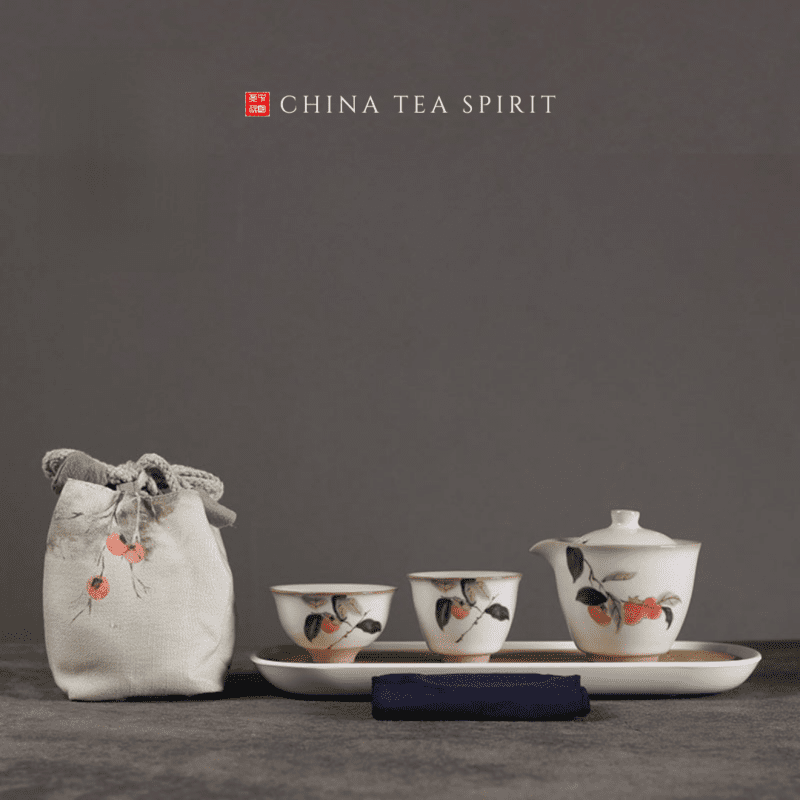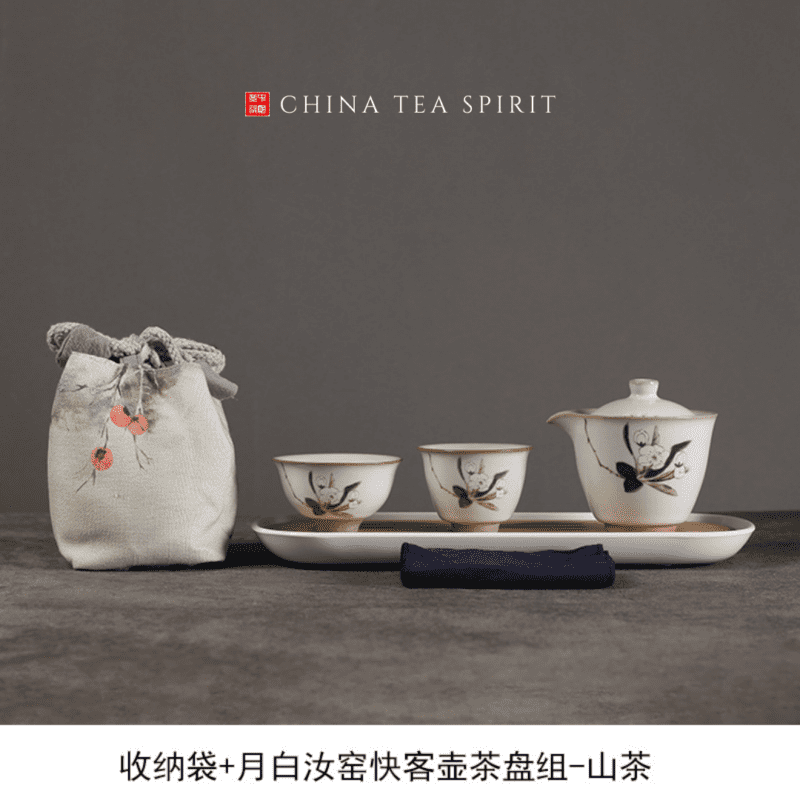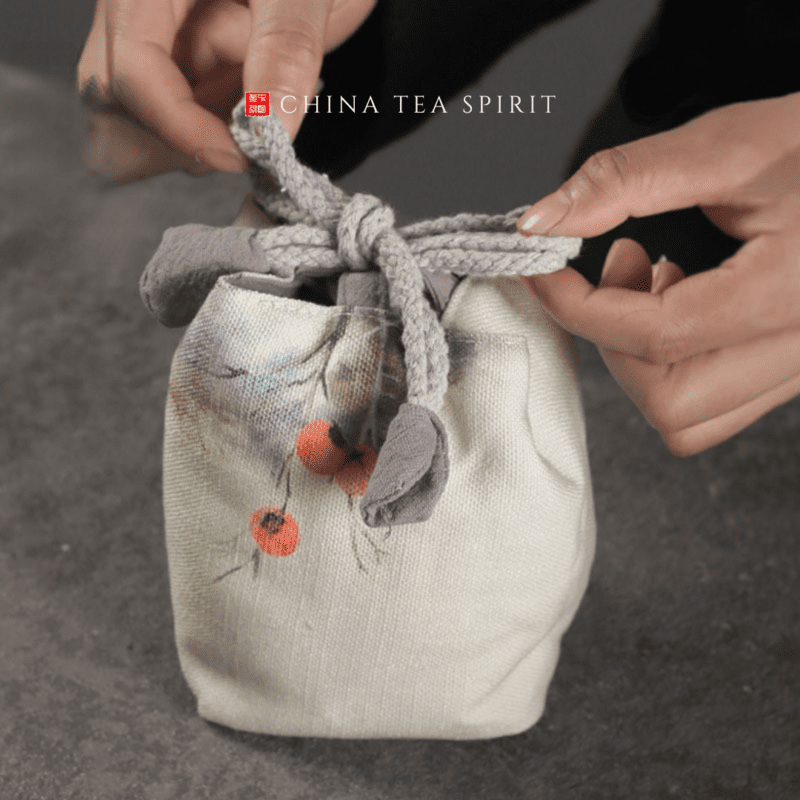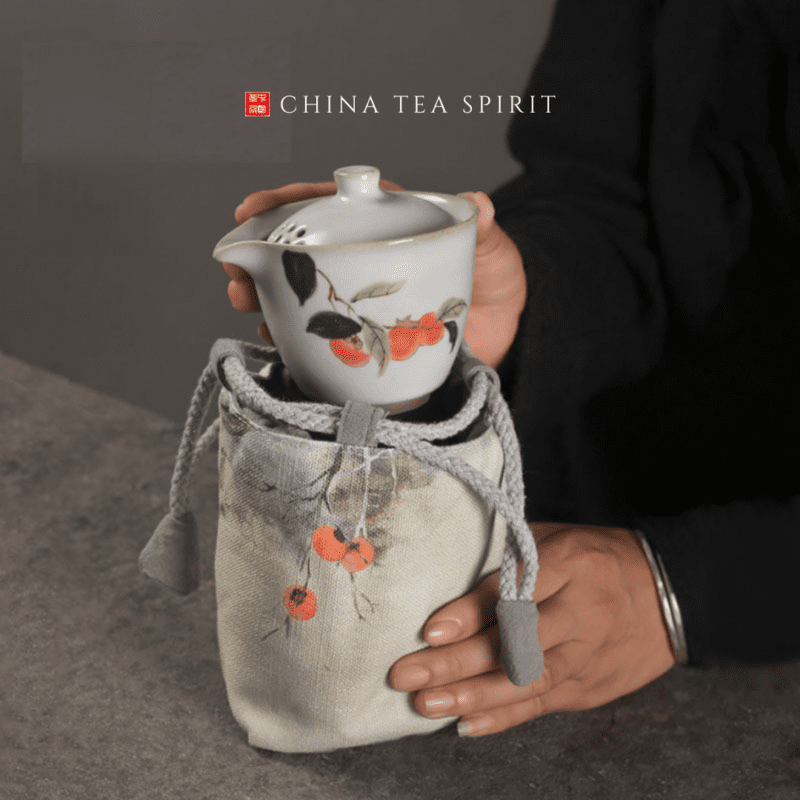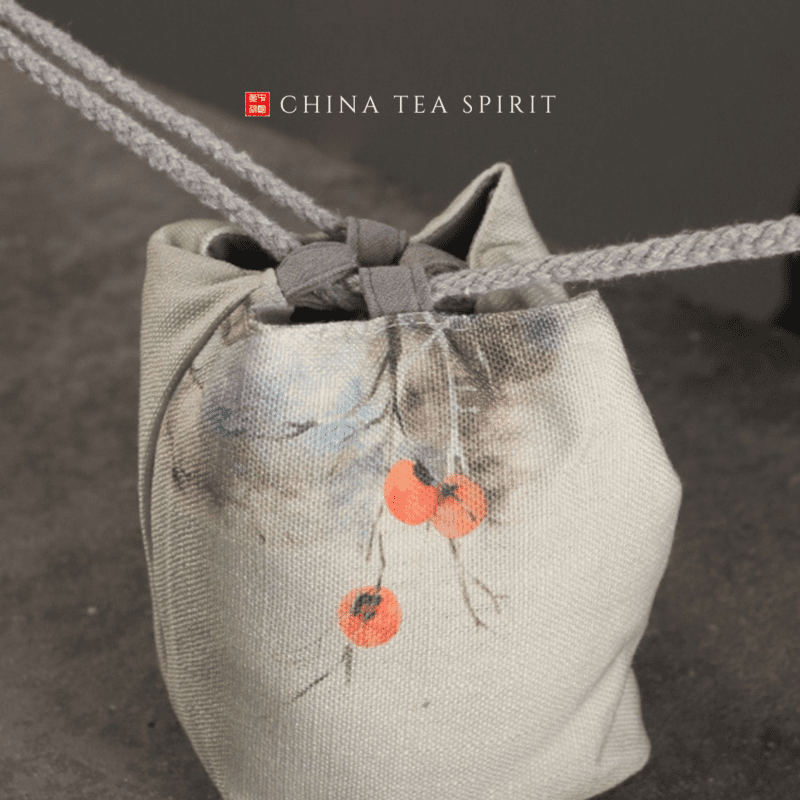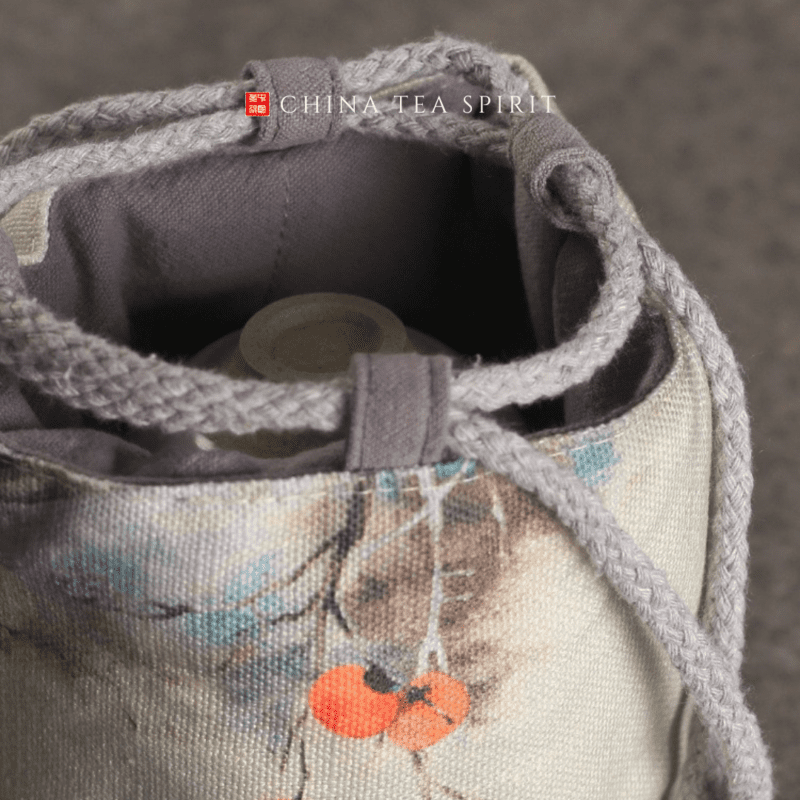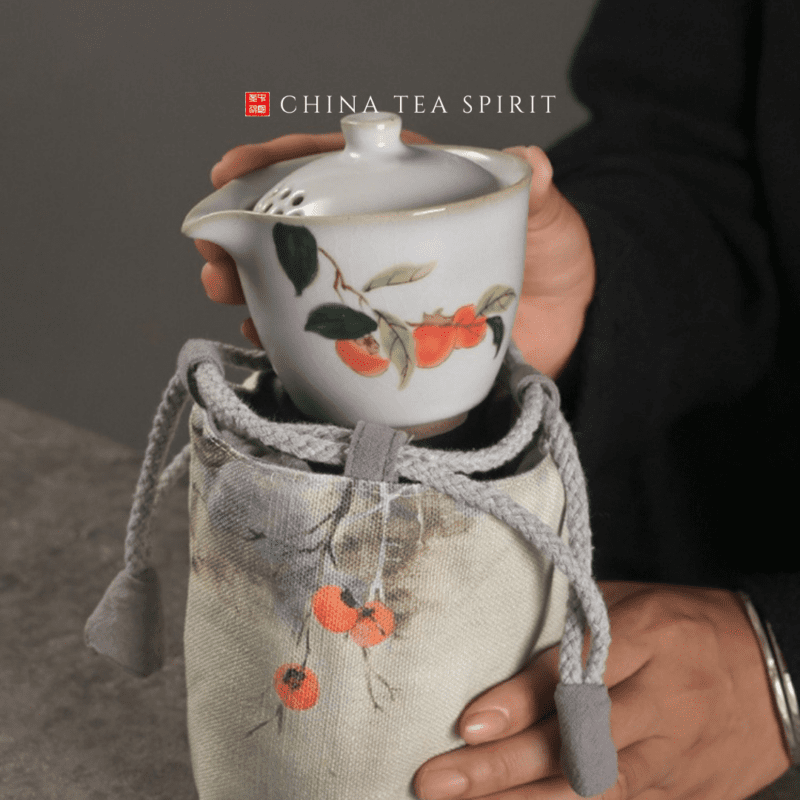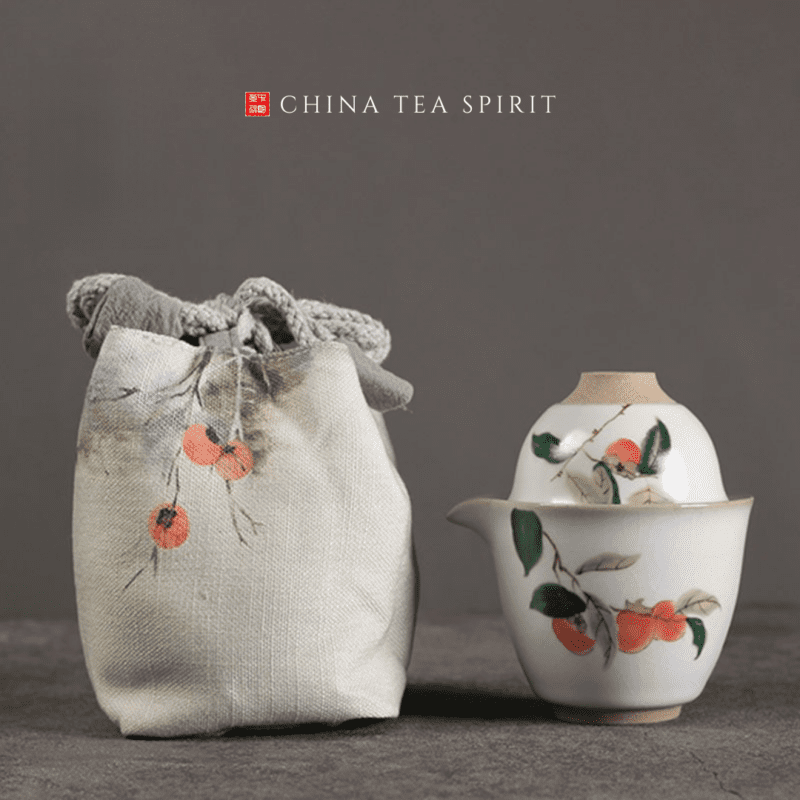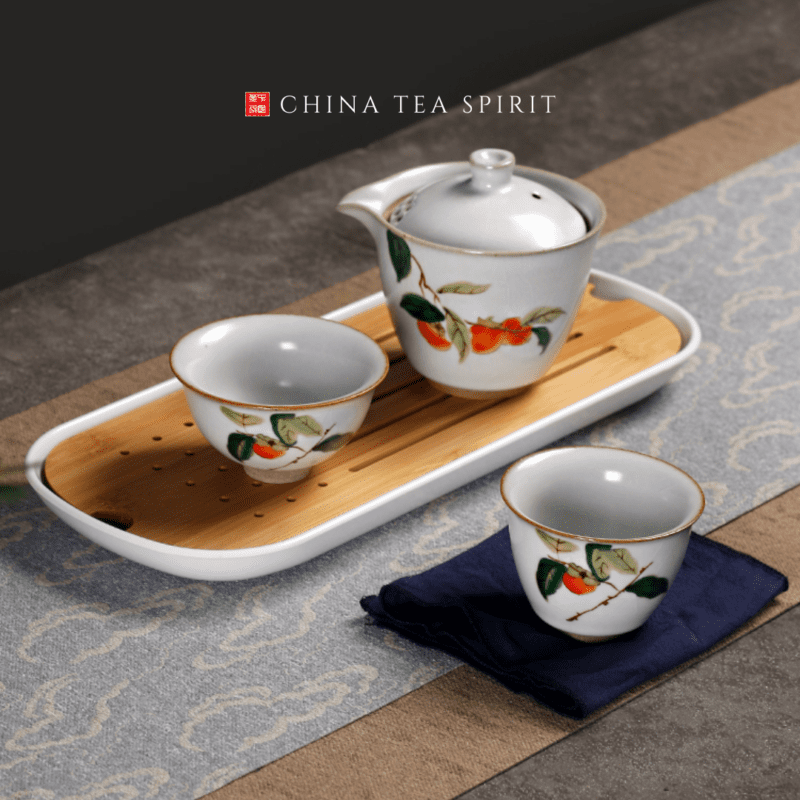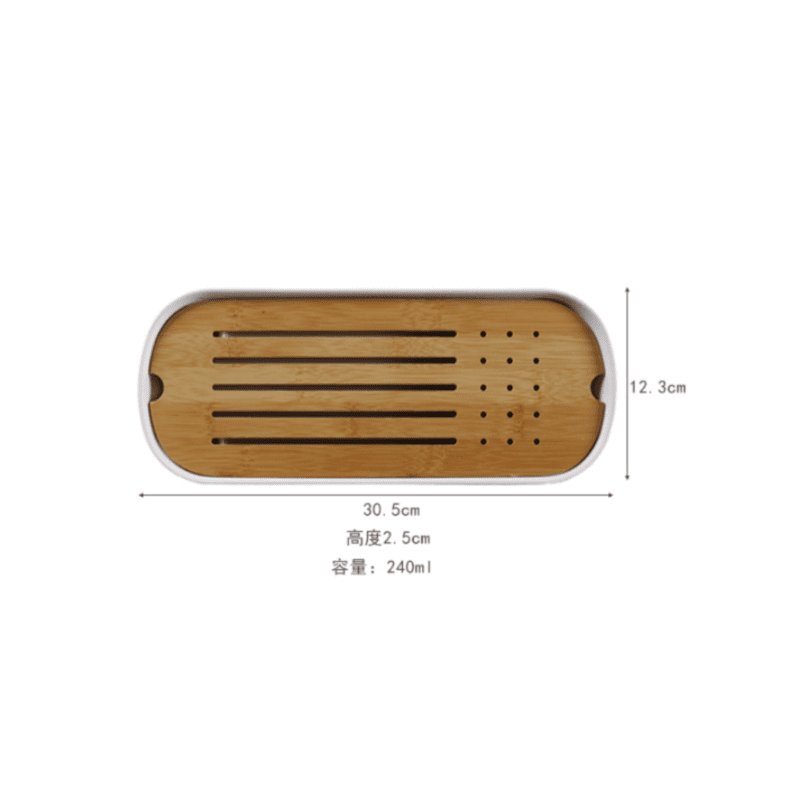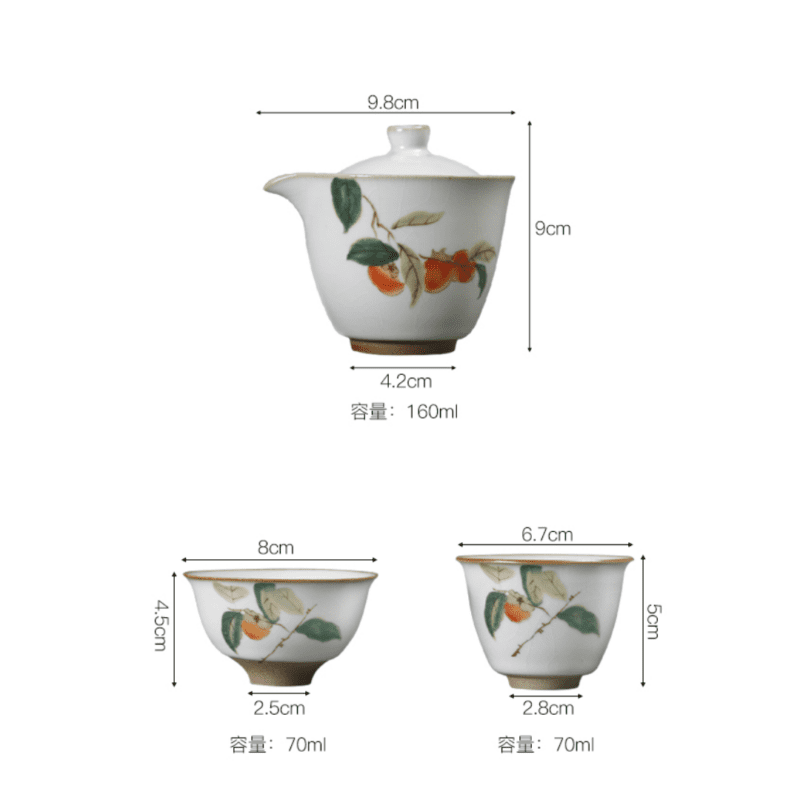 Hand-painted Cracked Glaze Ceramics Persimmons Camellia Tea Set
$65.90
This Ruyao Tea Travel Set contains a teapot, two teacups, a tea tray and a beautiful storage bag in a compact size that is easy to carry when you are traveling.
The design of this travel set is such that the tea set can be stacked and fastened in layers for easy storage and space saving.
When you are not using this tea set, you can put it in a storage bag and keep it in a corner or drawer in your office or home.
The tea set is designed to fit in your hand and feel comfortable in your hand, with a weighty grip that fits snugly in your palm.
The teapot comes with a filter hole that isolates most of the tea dregs, making it more convenient to use. It has a brown stroke around the rim of the teapot, which is permeated with the markings of rough pottery and looks more antique against the tea color.
The tea set comes in with two styles to choose from. The surface of the tea set is painted with a pattern of persimmons and camellia in each style, with gorgeous colors and a natural texture of crackled glaze, which is naturally elegant.
– Highlights: Hand-painted, Cracked Glaze
– Material: Ceramics
– Origin: Dehua
– Packing list: Teapot * 1; Tea cup * 2; Tea tray * 1; Travel bag * 1

Description
This Ruyao Tea Travel Set contains a teapot, two teacups, a tea tray and a beautiful storage bag in a compact size that is easy to carry when you are traveling.

The design of this travel set is such that the tea set can be stacked and fastened in layers for easy storage and space saving.

When you are not using this tea set, you can put it in a storage bag and keep it in a corner or drawer in your office or home.

The tea set is designed to fit in your hand and feel comfortable in your hand, with a weighty grip that fits snugly in your palm.

The teapot comes with a filter hole that isolates most of the tea dregs, making it more convenient to use. It has a brown stroke around the rim of the teapot, which is permeated with the markings of rough pottery and looks more antique against the tea color.

The tea set comes in with two styles to choose from. The surface of the tea set is painted with a pattern of persimmons and camellia in each style, with gorgeous colors and a natural texture of crackled glaze, which is naturally elegant.

– Highlights: Hand-painted, Cracked Glaze

– Material: Ceramics

– Origin: Dehua

– Packing list: Teapot * 1; Tea cup * 2; Tea tray * 1; Travel bag * 1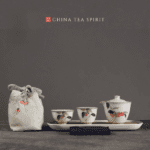 Hand-painted Cracked Glaze Ceramics Persimmons Camellia Tea Set
Your review
* Review is required
Email
* Email is required
Add photos or video to your review