SALE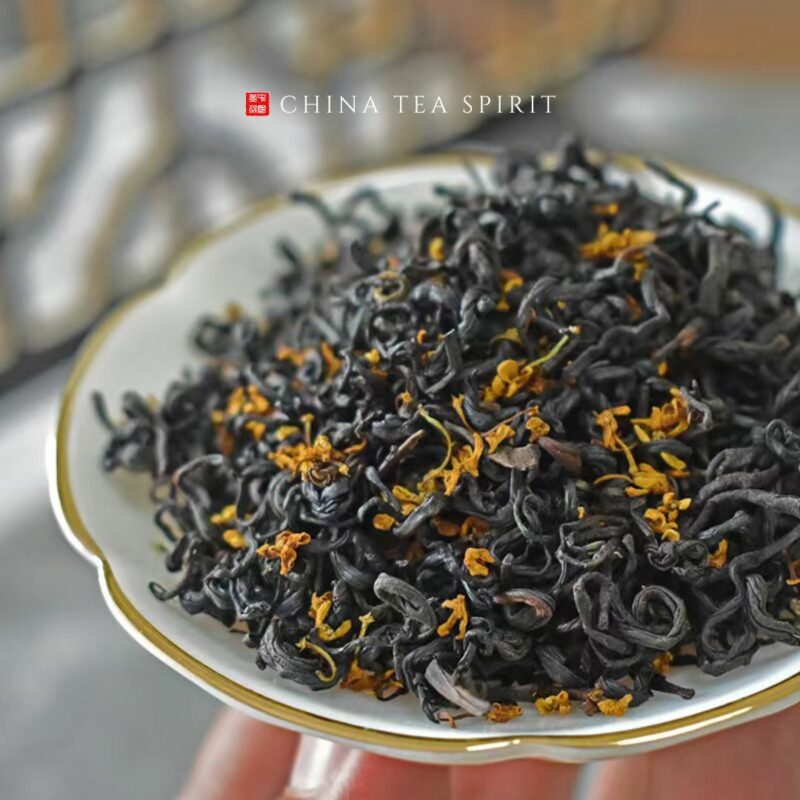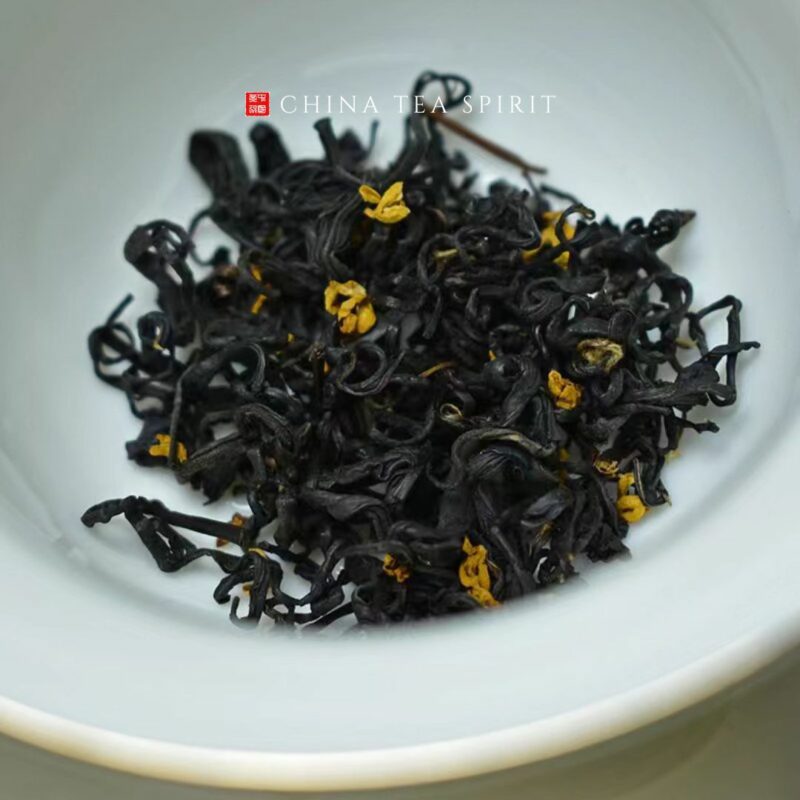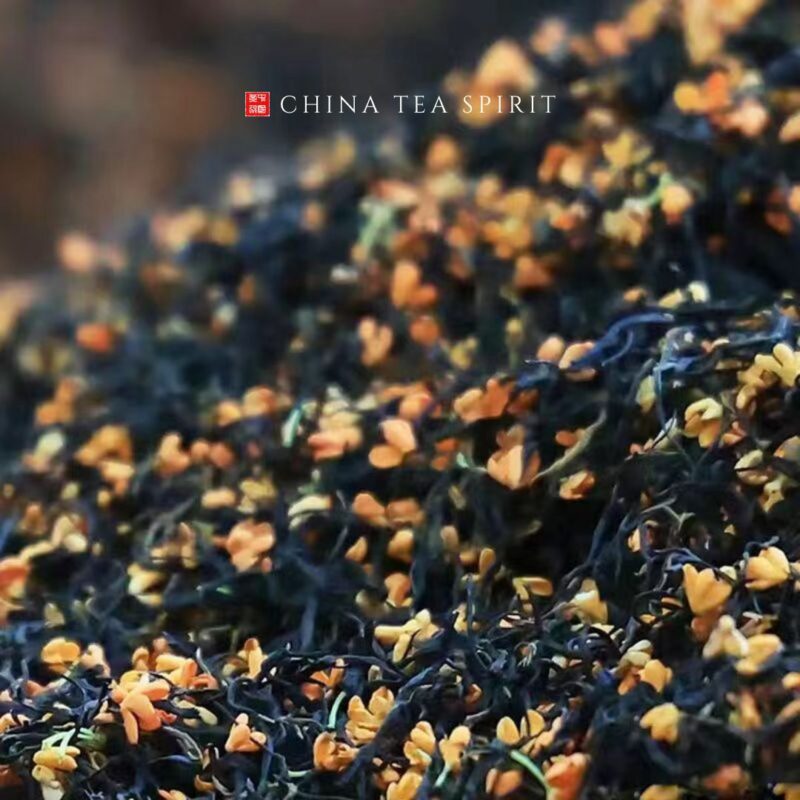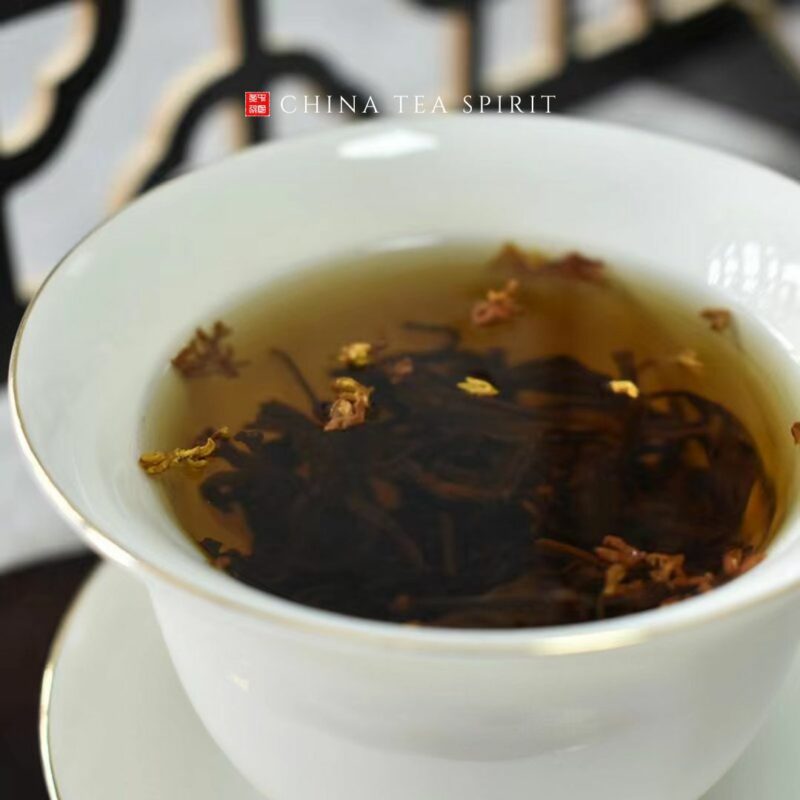 2023 Keemun Osmanthus Qimen Black Tea
$19.90 – $119.90
As a tea brand in Huangshan, Anhui. We are very proud to recommend you Keemun, one of the most famous Chinese tea. Tea lovers like Keemun's special floral and fruity aroma. On top of that, we blend in the osmanthus from this season, to make the flavor even richer.
We have several years experience making this combination and win the appreciation from the local customers.
When brewing, the Keemun aroma comes out at first. Then you smell very light faint fragrance of osmanthus, not intrusive at all, feel just right, memorizable.
Name: Osmanthus Keemun
Season: March 28, 2022 to April 5, 2023
Origin: Likou Town, Qimen County, Huangshan City, Anhui Province
Cultivar: Zhu Ye Zhong
Aroma: Floral, Fruity, Caramel sweet
Appearance: Dark and smooth with thin hairs, curly leaves
Liquor: Bright orange
Water Temperature: 90°c or 195F
Number of Infusions: 6 – 7 times
Tea to water ratio: 1g/50ml
Infusion time: 1st time 10s, increase by 5s for each infusion.
Recommended brewing vessel: Gaiwan

Description
Keemun, also known as Qimen Hong, is a variety of red tea that is produced in the Qimen County of Anhui Province, China. It's one of the top 10 most famous Chinese tea.
The name "Keemun" is derived from the former spelling of the county's name. It is a relatively new tea, having only been introduced in 1875. It quickly gained popularity due to its unique flavor and aroma, which is often described as being fruity and floral.
The leaves of Keemun are small and tightly rolled. The infusion is a deep red color with a slightly sweet taste.
It is typically produced using only the buds and first two leaves of the tea plant. This results in a lower yield, but also a higher quality tea.
The best Keemun are typically produced in the springtime. These teas are often more expensive, but also have a more complex flavor.
Keemun is a high quality tea that is perfect for those who enjoy a complex and flavorful cup of tea.
How to store Osmanthus Keemun?
Store with plastic bag
Using plastic bags is currently one of the easiest and most economic and practical ways to store tea at home. When choosing plastic bags for tea storage, firstly, it must be suitable for food; secondly, the bag should be strong and thick enough; thirdly, the bag should not have holes and smell.
Store in canister
It is simple and convenient to store tea in iron cans, and is the most popular method for tea storage. Just put the tea leaves into a clean can. If it is a new iron can, or used one for other food, you can put a small amount of tea leaves into it first, then store it for several days, so that the smell can be absorbed.
Place the canister in a cool place, avoid the direct sun, moisture or heat. This will prevent the tea aging and deterioration.
Learn more about different types of Chinese tea.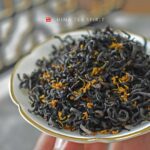 2023 Keemun Osmanthus Qimen Black Tea
Your review
* Review is required
Email
* Email is required
Add photos or video to your review