SALE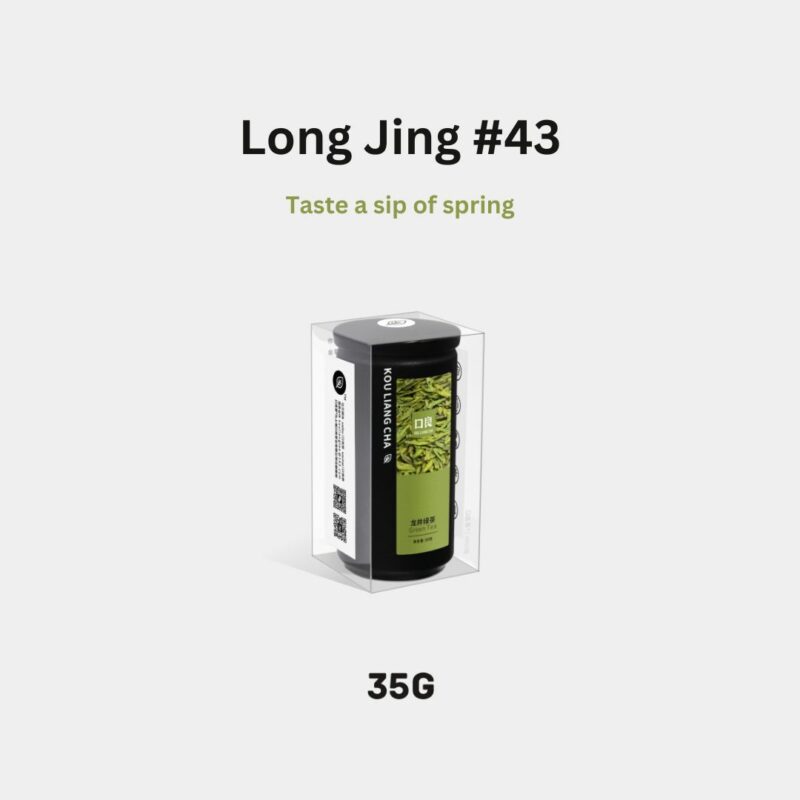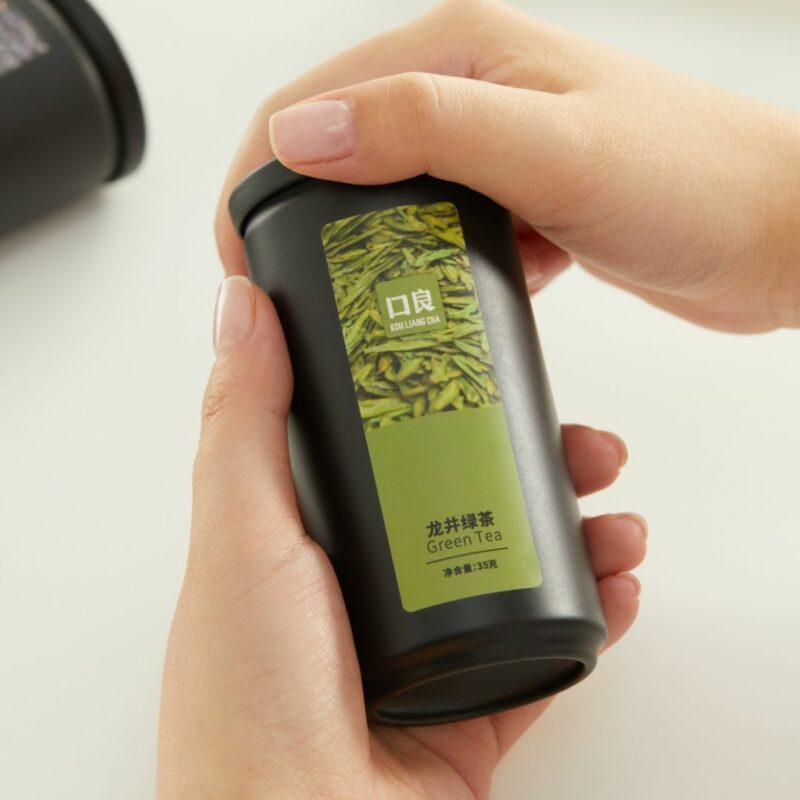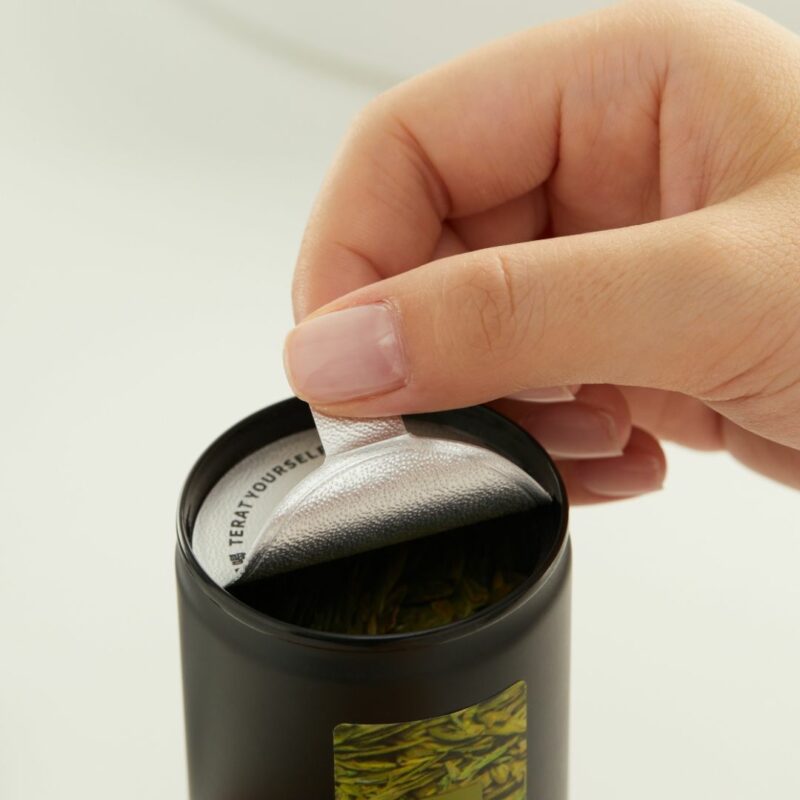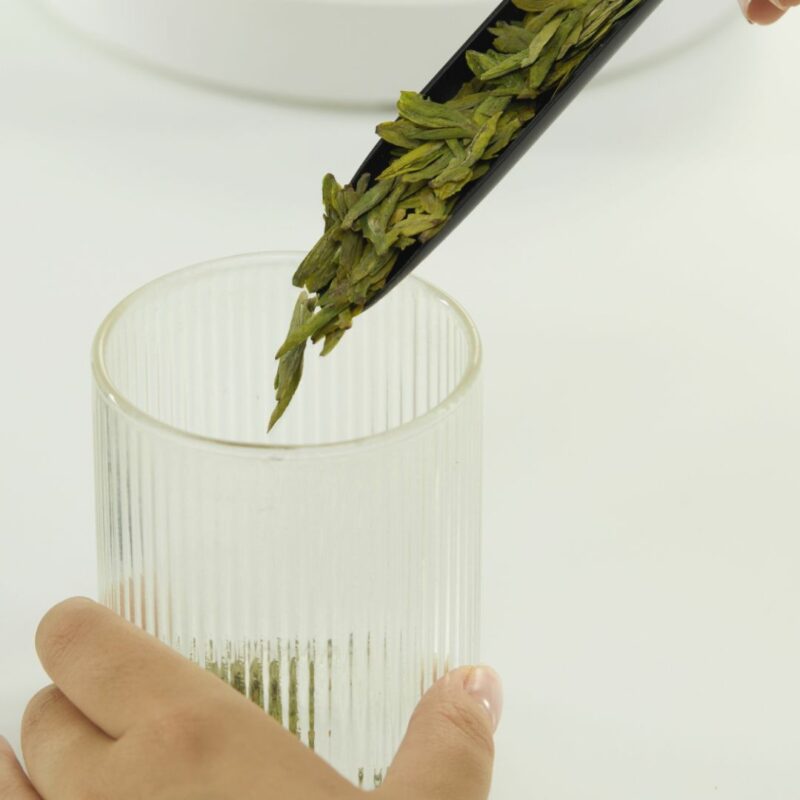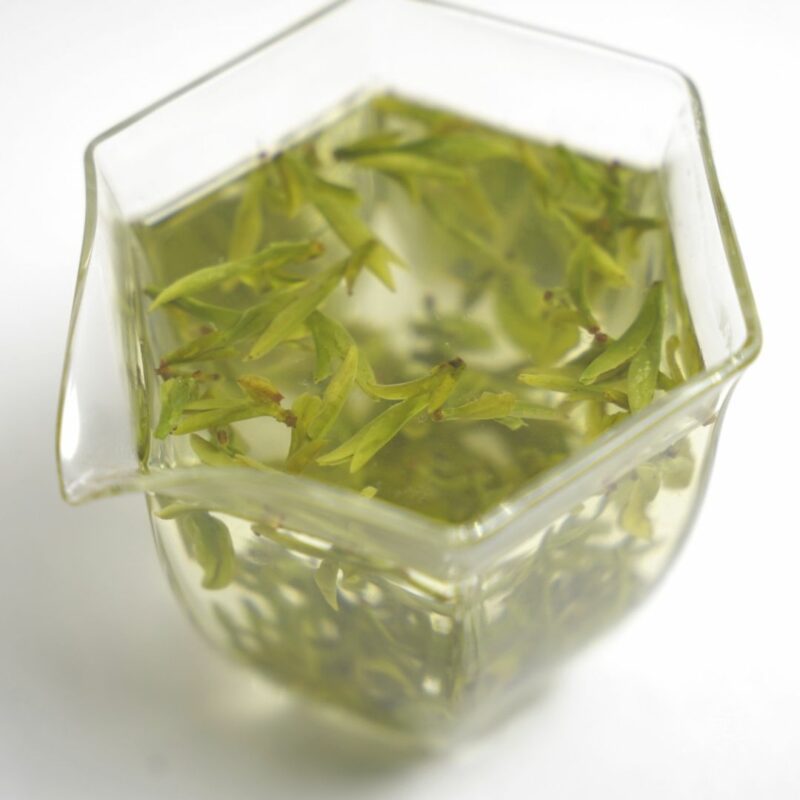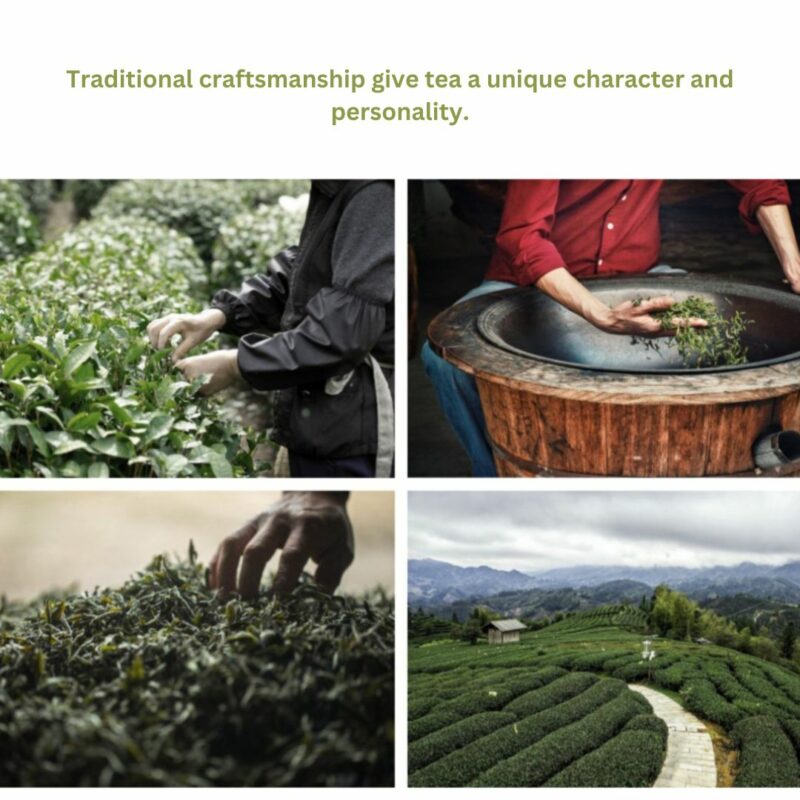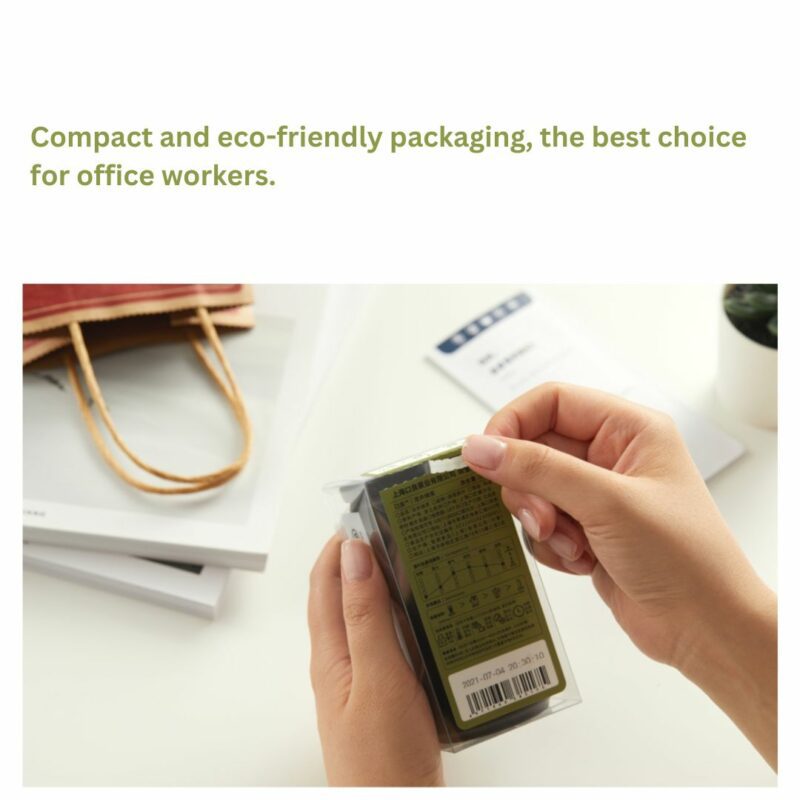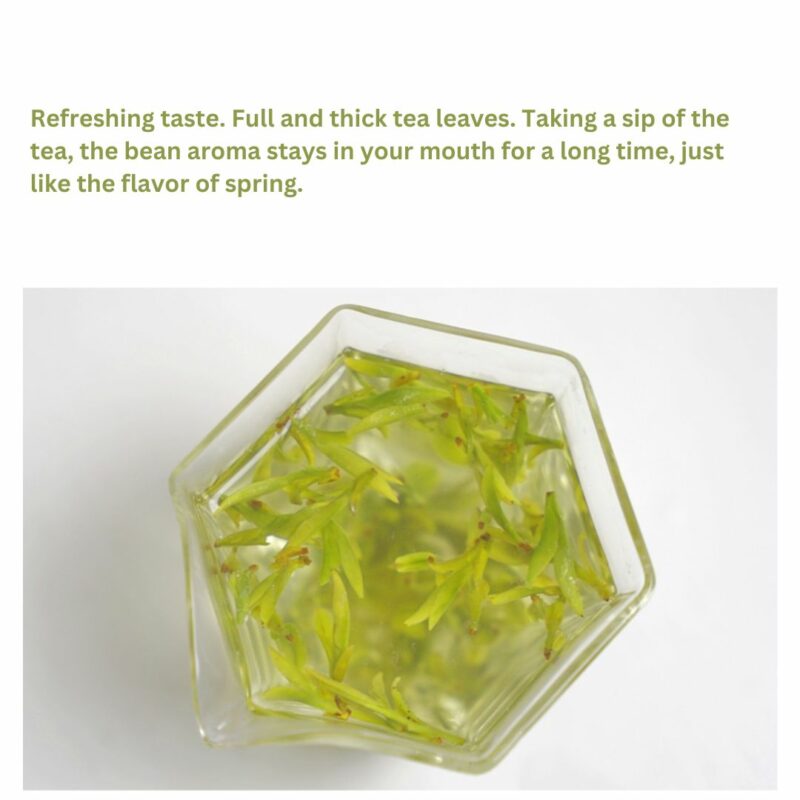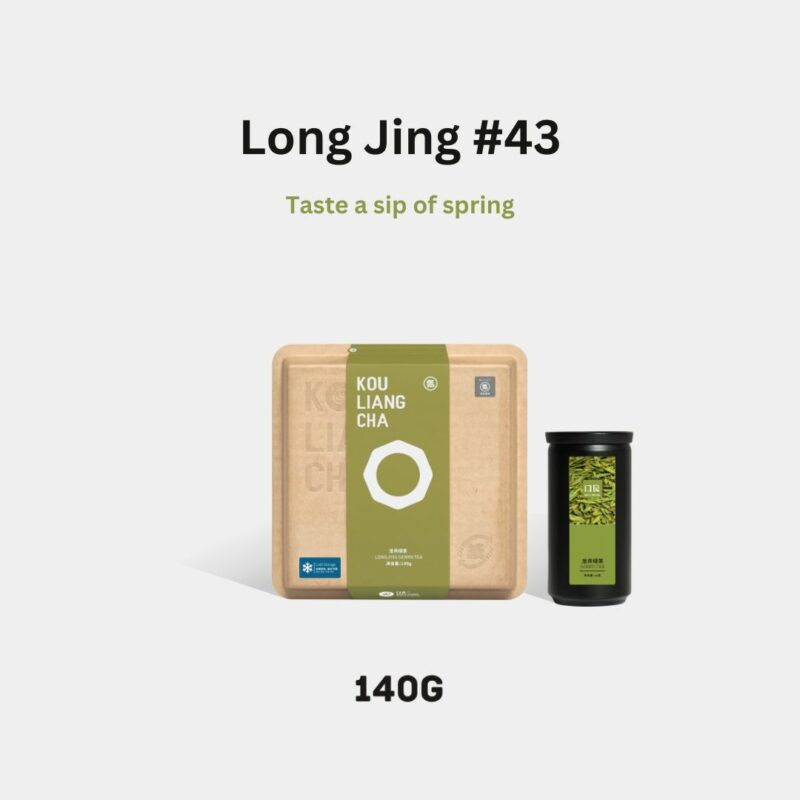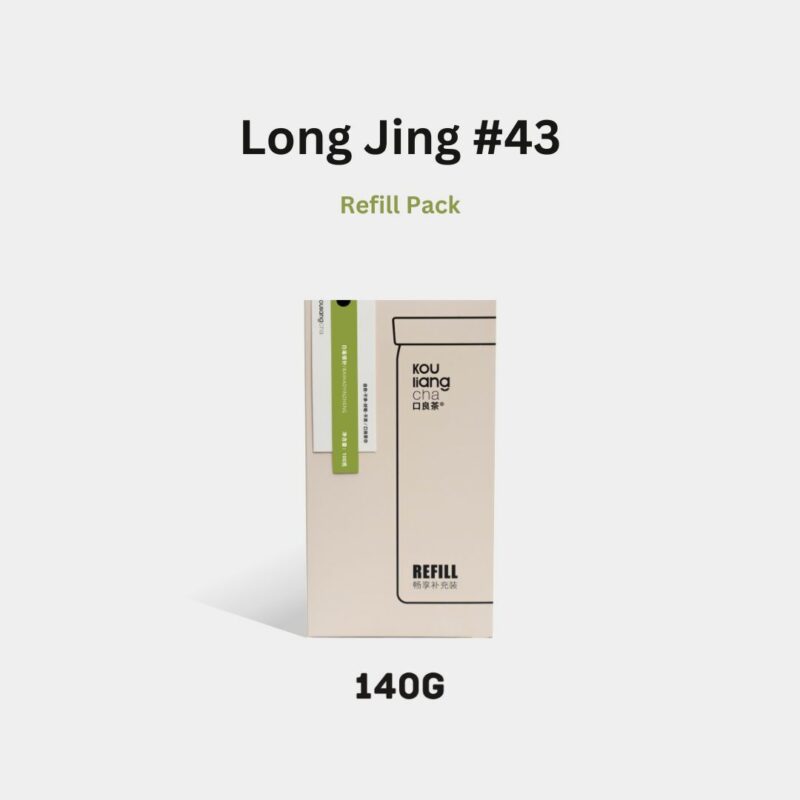 2023 Long Jing 43 – Dragonwell Pre Qing Ming Green Tea
Name: Long Jing – Dragonwell Pre Qing Ming Green Tea
Brand: KOULIANGCHA
Season: 2023 Spring
Cultivar: Long Jing #43
Origin: Yue Zhou Production Area
Grade: First Grade
Aroma: Chestnuts or beans
Appearance: Flat and tender green leaves with toasted yellow fluff.
Liquor: Bright yellow green.
Water Temperature: 80°c – 90°c or 176F – 194F
Number of Infusions: 6 times
Tea to water ratio: 1g/25ml
Infusion time: 20 seconds, +5 seconds for each infusion
Recommended brewing vessel: Gaiwan, Glass Cup

Description
What is Long Jing 43 Cultivar?
Long Jing 43 is a nationally recognized cultivar that was bred from the Long Jing tea plant by the Tea Research Institute of the Chinese Academy of Agricultural Sciences. This cultivar is renowned for its elegant and flat appearance, tender green color, long-lasting fragrance, and sweet and refreshing taste.
Long Jing 43 is well-suited for producing tea with both a pleasant aroma and appropriate concentration. It has a long-lasting sweet aftertaste and a clear and bright green soup color, making it a great choice for making green tea. This cultivar has an early germination period, usually starting in mid-to-late March during the spring shoot emergence season. It also has a high sprout density, robust sprouts and leaves, fewer hairs, green leaves, and strong resistance to cold weather. However, it is slightly less drought-resistant and has poor tenderness. Long Jing 43 has a high yield and is particularly suitable for producing flat-shaped tea such as Long Jing and Qi Qiang. The tea produced from this cultivar has an elegant and flat shape, smooth surface, tender green color, long-lasting aroma, and sweet and refreshing taste.
Introduction of Yue Zhou Long Jing
Yue Zhou Long Jing is made with tender buds of high quality tea trees. It has flat and smooth shape, emerald and yellowish green color, a rich fragrance, and a mellow taste. Its soup is clear and bright, with evenly formed buds at the bottom.
It can last long after brewed and is favored by consumers. The famous monk from the Tang Dynasty, Jiaoran, once wrote: "The locals left me tea from Shanxi (a river in Yue Zhou), with golden buds cooked in a golden pot. The snow-white porcelain emitted a lingering aroma, like the nectar of the immortals." He highly praised the purity and eternity of Yue Zhou Long Jing.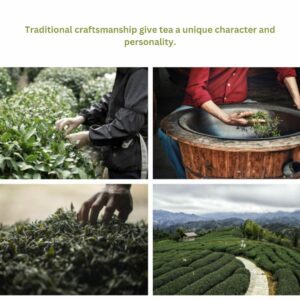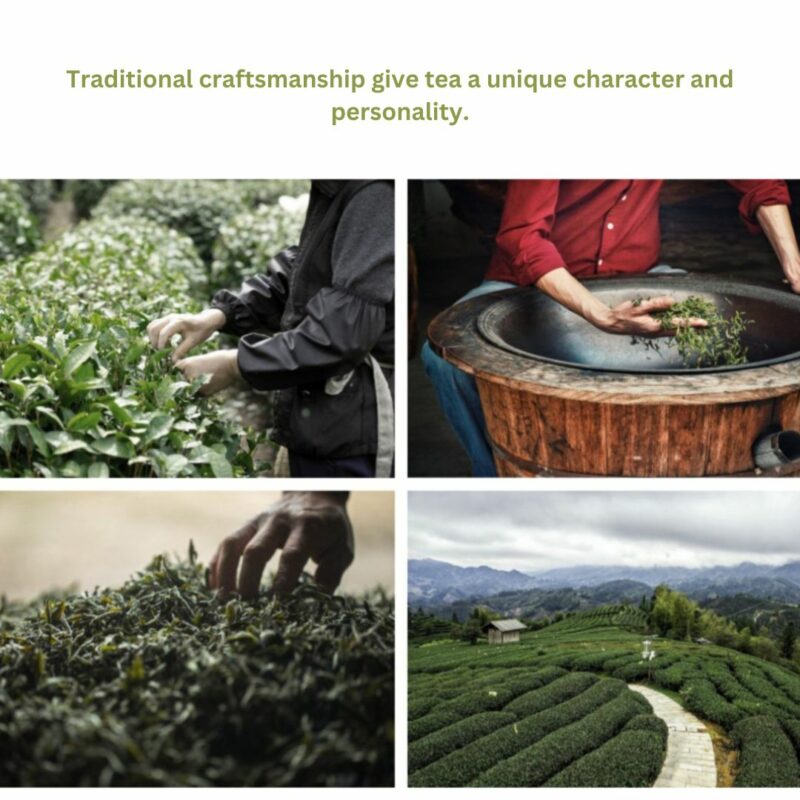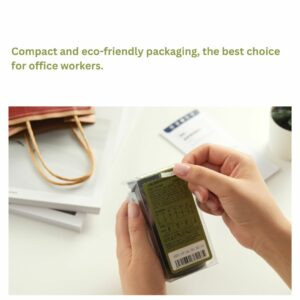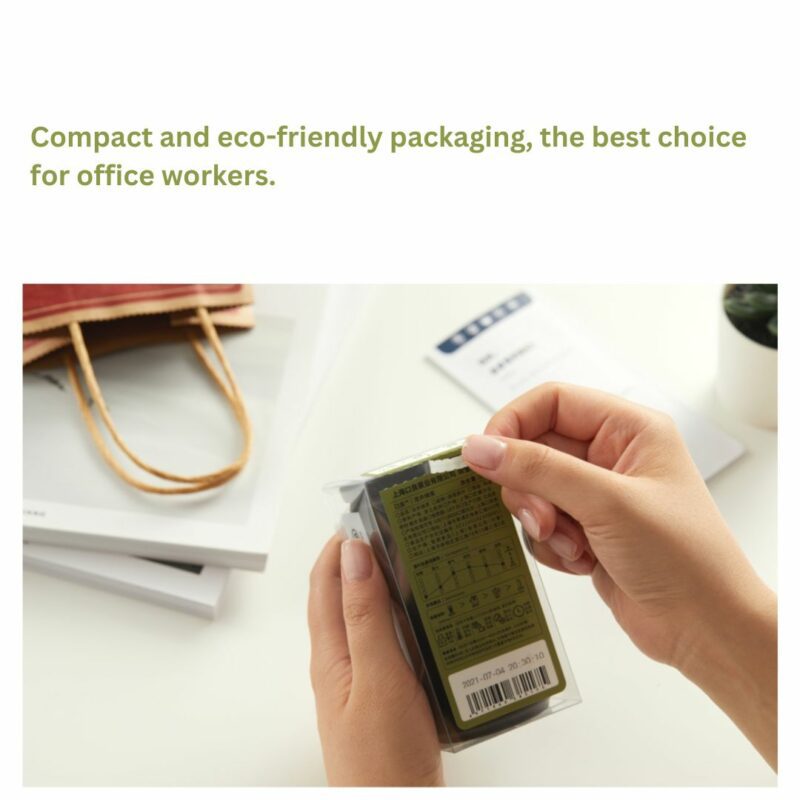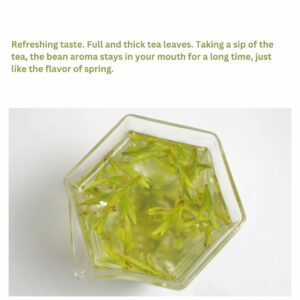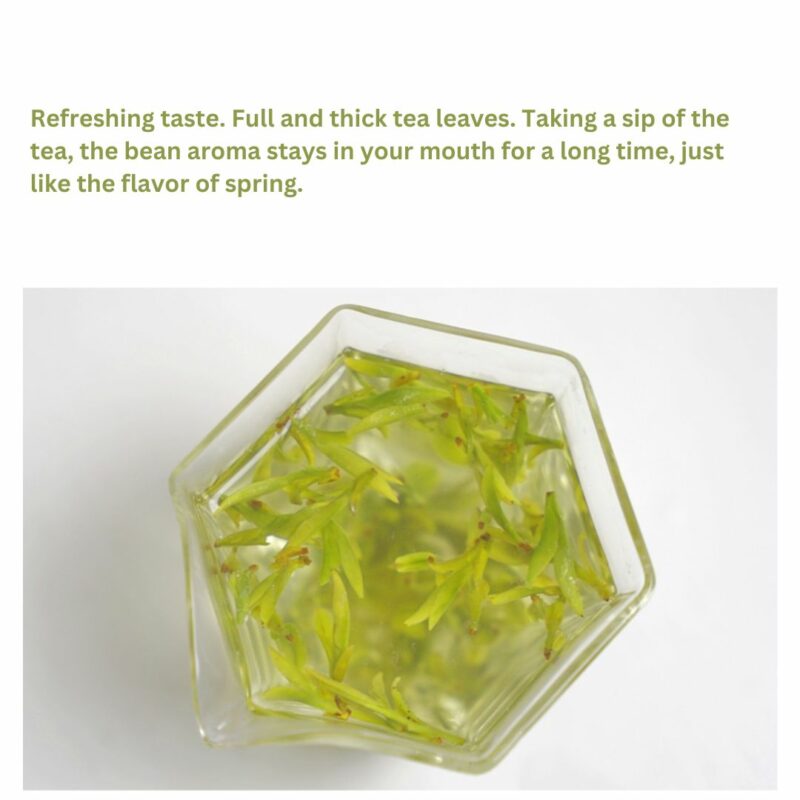 The difference between Yuezhou Longjing and West Lake Longjing
Firstly, their shapes are different. Yuezhou Longjing's leaves are generally around 1.2 cm and no more than 1.5 cm when harvesting, while West Lake Longjing's leaves are picked when they are the most tender, so their shapes vary.
Secondly, their taste differs as the processes of killing green and frying are a bit different. For Yuezhou Longjing, it has a strong fragrance at the beginning, and dissipate gradually; while West Lake Longjing's scent is not that strong, but it becomes more fragrant as time goes by.
Lastly, their taste is different as well. Yuezhou Longjing is mellow and refreshing, while West Lake Longjing is mellow, sweet and refreshing.
Actually, both Yuezhou Longjing and West Lake Longjing have their own advantages. West Lake Longjing is more famous and tend to be pricy while the Yuezhou Longjing offers competitive price with high quality.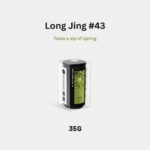 2023 Long Jing 43 - Dragonwell Pre Qing Ming Green Tea
Your review
* Review is required
Email
* Email is required
Add photos or video to your review