10 Types Of Feng Huang Dan Cong
Dan cong is the most exotic tea in the world of plants. It originates from the mutation of the excellent Narcissus, which mutates hundreds of varieties and lots of aromatic types. Each leaf can emit natural floral, fruity, medicinal and other aromas. Throughout the six major tea categories in China, only Dancong has so many aromatic types, and with spontaneous fragrance.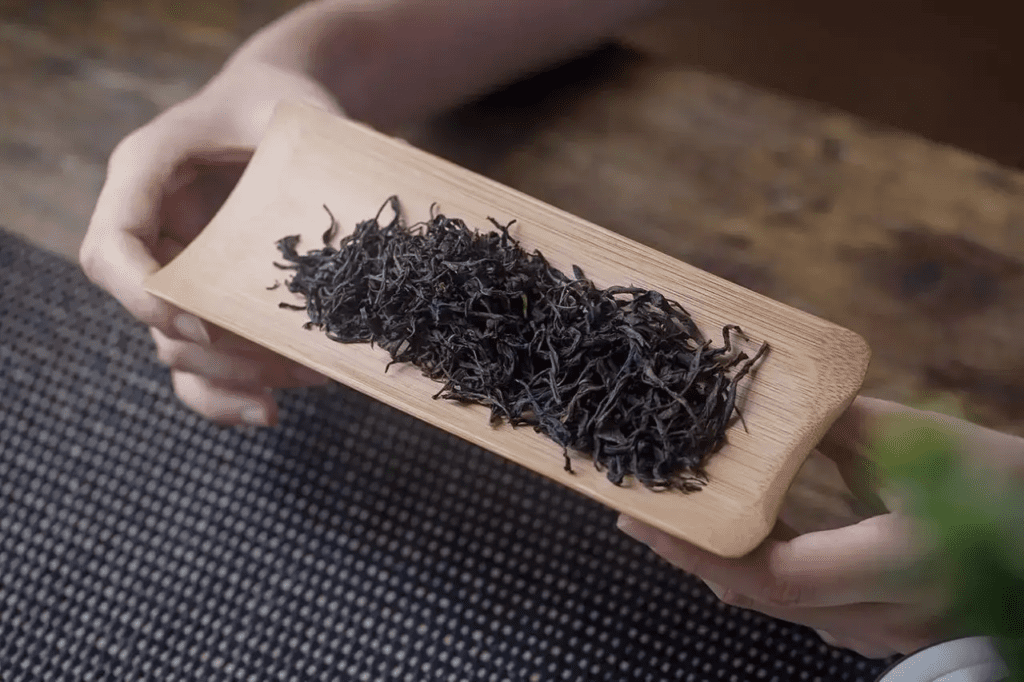 Fenghuang Dan cong tea is known as the " Perfume in Tea". Each kind of dancong has its own aroma. Its fragrance has the rhythm of a hundred flowers and the sweetness of fresh fruits. This makes it popular among tea lovers.
These are the 10 aroma types of Dan Cong.
1. Huang Zhi Xiang
Huang Zhi Xiang has the natural fragrance of gardenia flowers. The aroma is long lasting and elevated. Huang Zhi Xiang is one of the stronger and more distinctive aromas in Dan Cong tea.
Huangzhixiang is the most widely adopted floral fragrance variety in the Fenghuang Dan cong tea region. It has a variety of cultivars, such as Song Zhong Huang Zhi Xiang, Da Bai Ye, Lao Xian Weng, Da An Song Zhong, Lion's Head Huang Zhi Xiang, Zong Xiao Jie, Special Selection Huang Zhi Xiang, Da Wu Ye.
The famous duck shit oolong Ya Shi Xiang Dan Cong is a type of Huang Zhi Xiang Dan Cong.
2. Zhi Lan Xiang
Zhilan Xiang has a natural deep, roasted, fruity aroma after brewing and has various cultivars.
Baxian Dan Cong, with a high sharp aroma. When properly made, it will resemble the fragrance of osmanthus. It is one of the main cultivar in the Phoenix Dan Cong tea region.
Song Zhi Lan Xiang, the fragrance of Zhi Lan flower is clear and persistent.
Zhu Ye Dan Cong, with long and narrow leaves shaped like bamboo leaves, has a high and sharp fragrance of Zhilan flowers.
3. Mi Lan Xiang
Mi Lan Xiang has an aroma like honey and orchid. When brewed, it has a honeyed and sweet aroma similar to boiled white potato. The aroma is sweet, elegant and long-lasting.
Honey Orchid is the most popular variety of Phoenix Dan Cong.
4. Gui Hua Xiang
Gui Hua Xiang is a Qun Ti Zhong Dan Cong. It was planted by the monks of the local temple in the early Qing Dynasty. In the summer of 1958, the captain of the local production team found the dying aged tea tree. He used the method of short spike cuttings to cultivate a batch of tea seedlings, preserving this fragrant type.
It has tightly curled leaves with an oily eel yellow color. The tea broth is orange and bright, emitting a natural osmanthus fragrance, rich and elegant.
5. Yu Lan Xiang
Yu Lan Xiang has the natural fragrance of magnolia flowers. The aroma is rich and lasting. The high quality cultivar can produce highly fragrant dan cong even in the low altitude. It is widely grown by villages in Phoenix Town.
Hong Niang San dan cong, Chi Zhu Xiang Dan Cong, are two famous Yu Lan Xiang.
6. Jiang Hua Xiang
Jiang Hua Xiang (Ginger Flower) Dan Cong has a sweet and refreshing tea broth with a slight spicy taste of ginger. And because the aroma is high and pervasive in a room, it is also called "Tong Tian Xiang", meaning reaching the sky.
7. Ye Lai Xiang
Ye Lai Xiang, It has a natural floral aroma of tuberose. The aroma is rich and persistent, with a strong sweetness and can last multiple infusions.
8. Mo Li Xiang
Mo Li Xiang has a natural jasmine fragrance with a pure aroma. It has a bright golden broth color and a strong, mellow flavor and can be brewed many times. Tea lovers who like jasmine tea may want to give it a try.
9. Xing Ren Xiang
Xing Ren Xiang has tightly curled leaves and a grayish-brown color. It has almond aroma and sweet taste.
Ju Duo Zai Dan Cong is a kind of Xing Ren Xiang. It has small, deep and sharp serrations on the edge of the leaves, like a small iron saw. Ju Duo Zai is widely grown in Phoenix Town. It has a pure aroma with an almond-like fragrance. It has a sweet and smooth taste with a strong aftertaste.
10. Rou Gui Xiang
Rou Gui (Cinnamon) Xiang has a tight, straight and solid shape. It has a dark and moist color with a slight yellowish-brown color. It has a strong flavor similar to that of Chinese herbal medicine cinnamon. Its broth color is orange and bright, and its taste is mellow and sweet and smooth.
Tea lovers who like Wuyi Rou Gui (cinnamon) can try the taste difference.