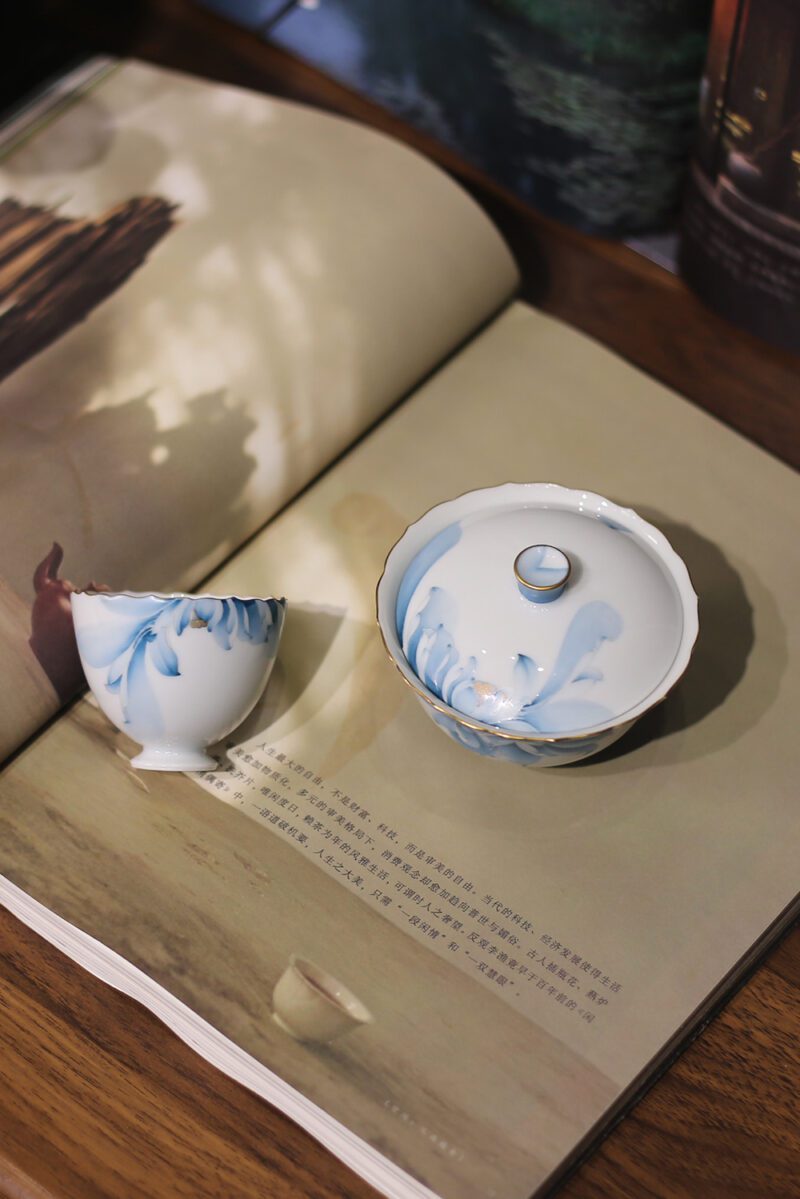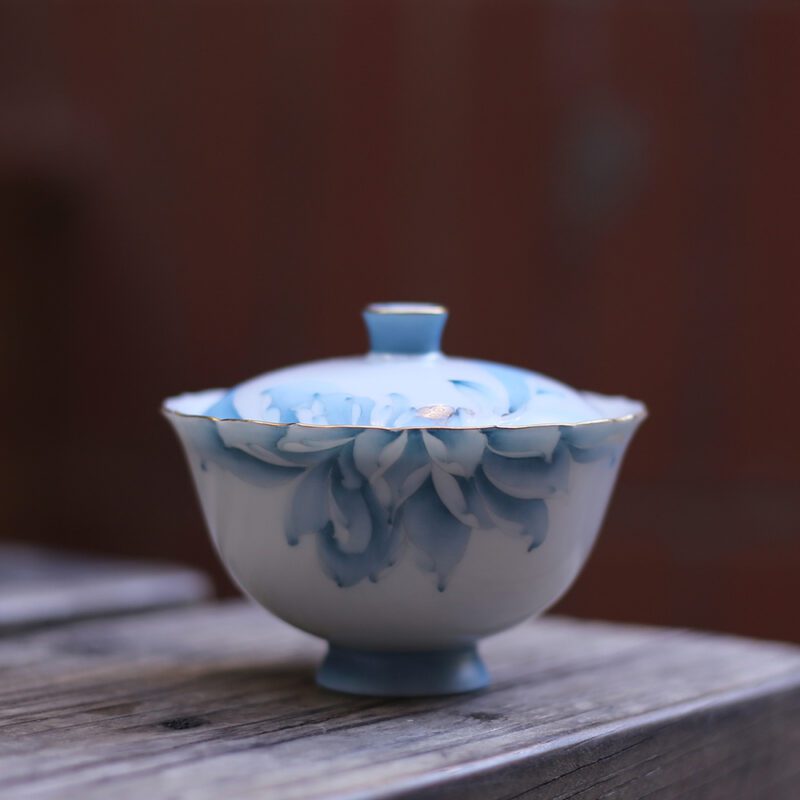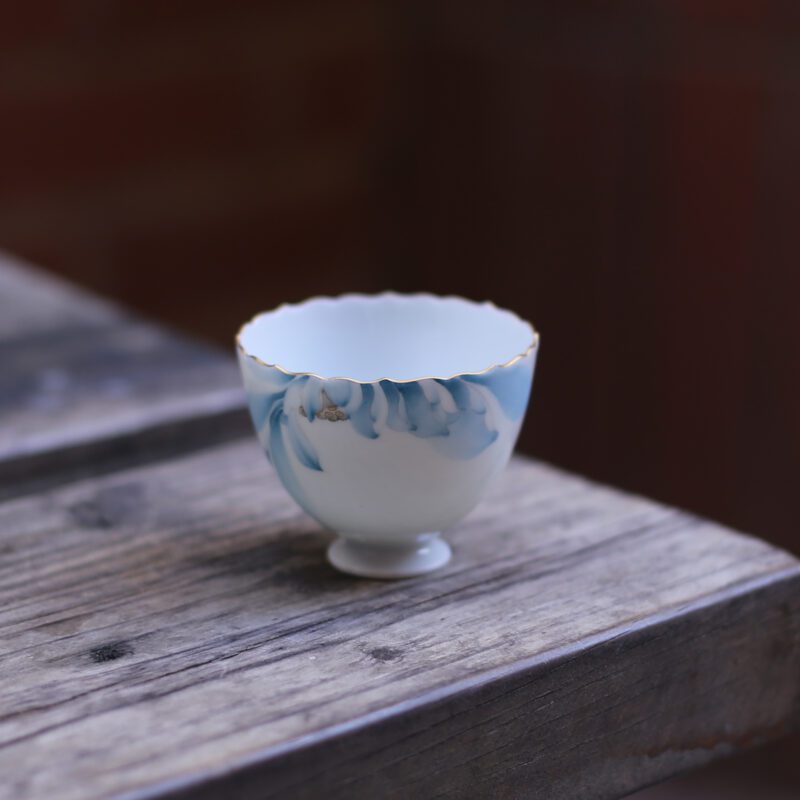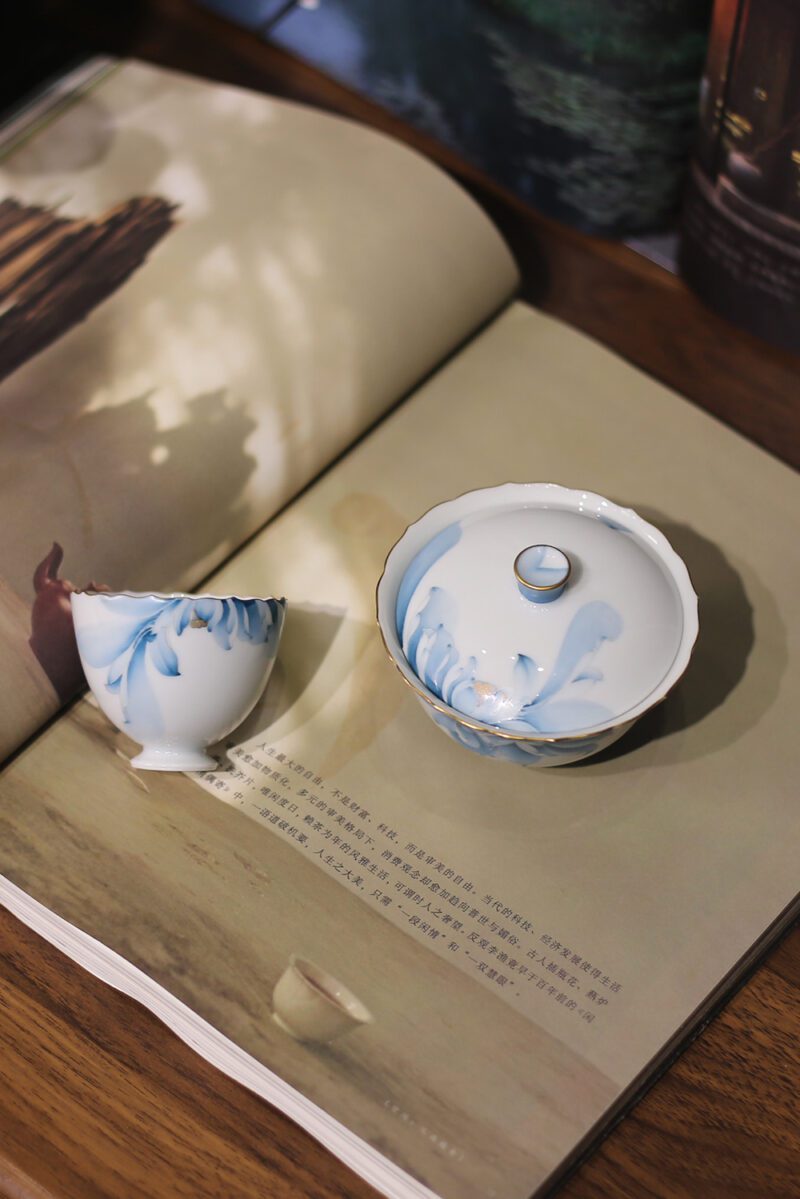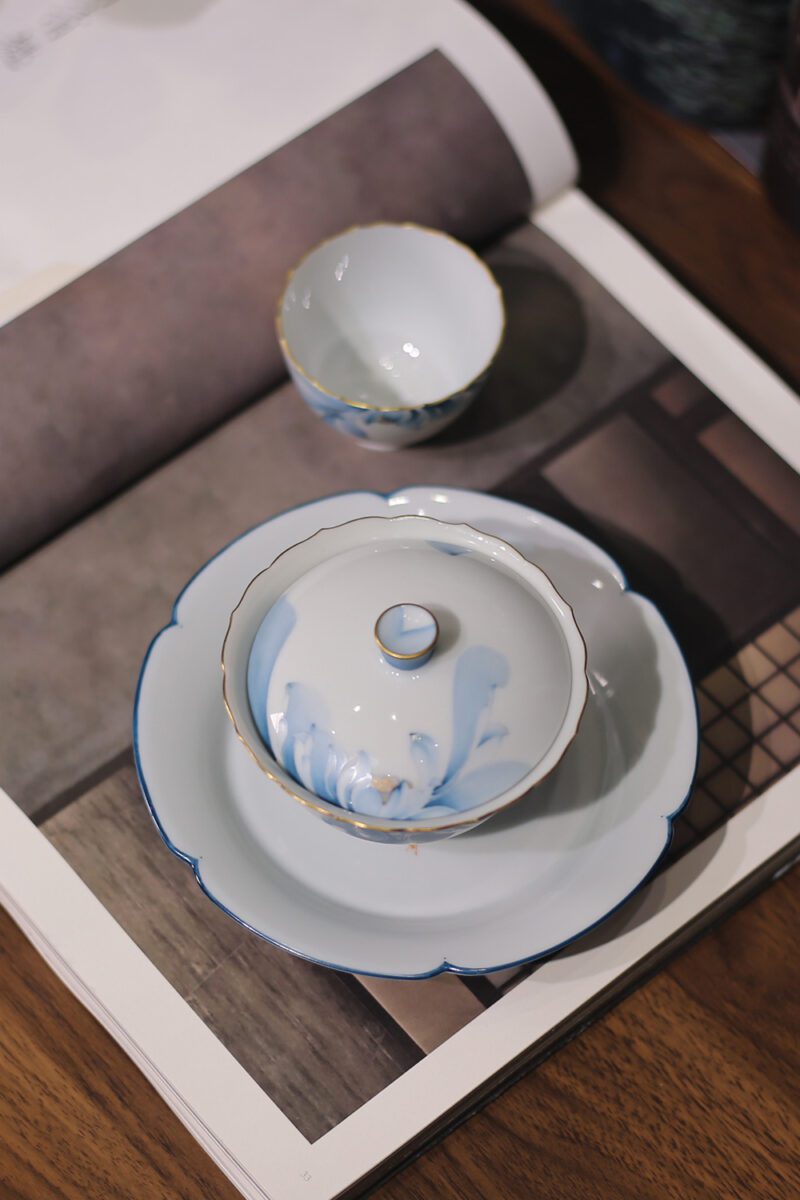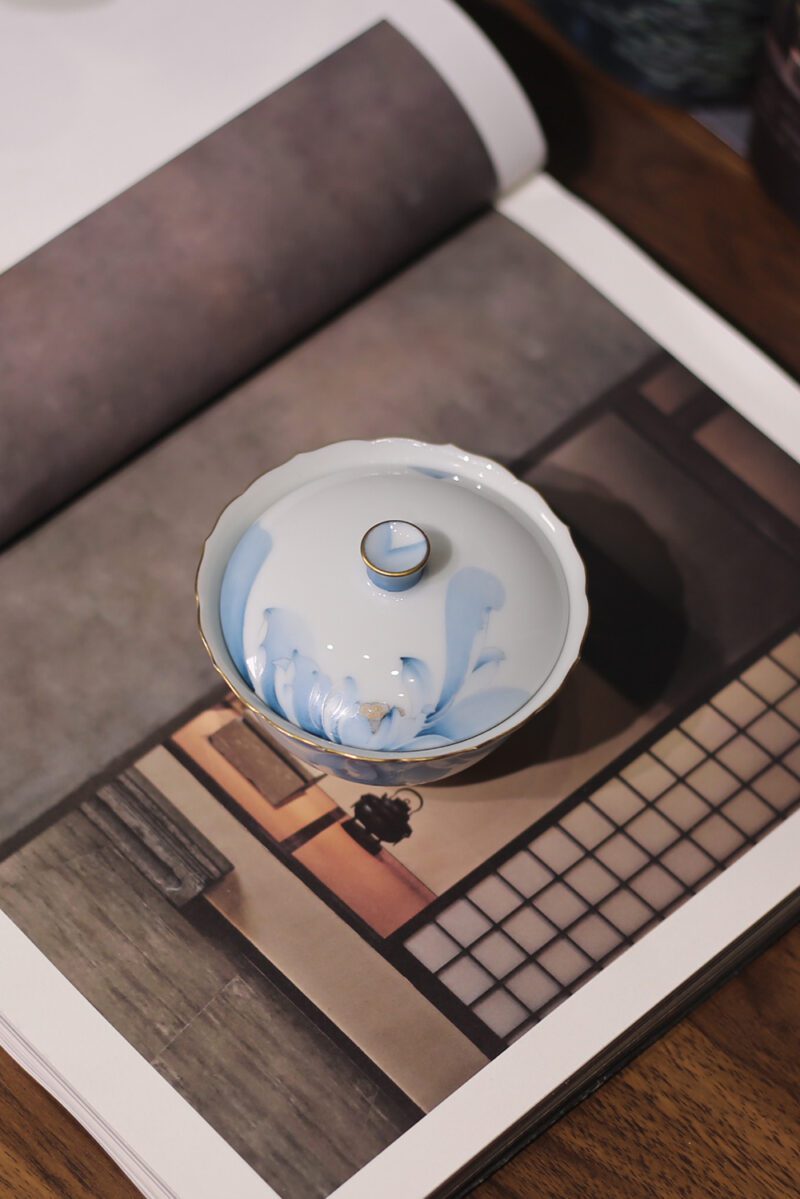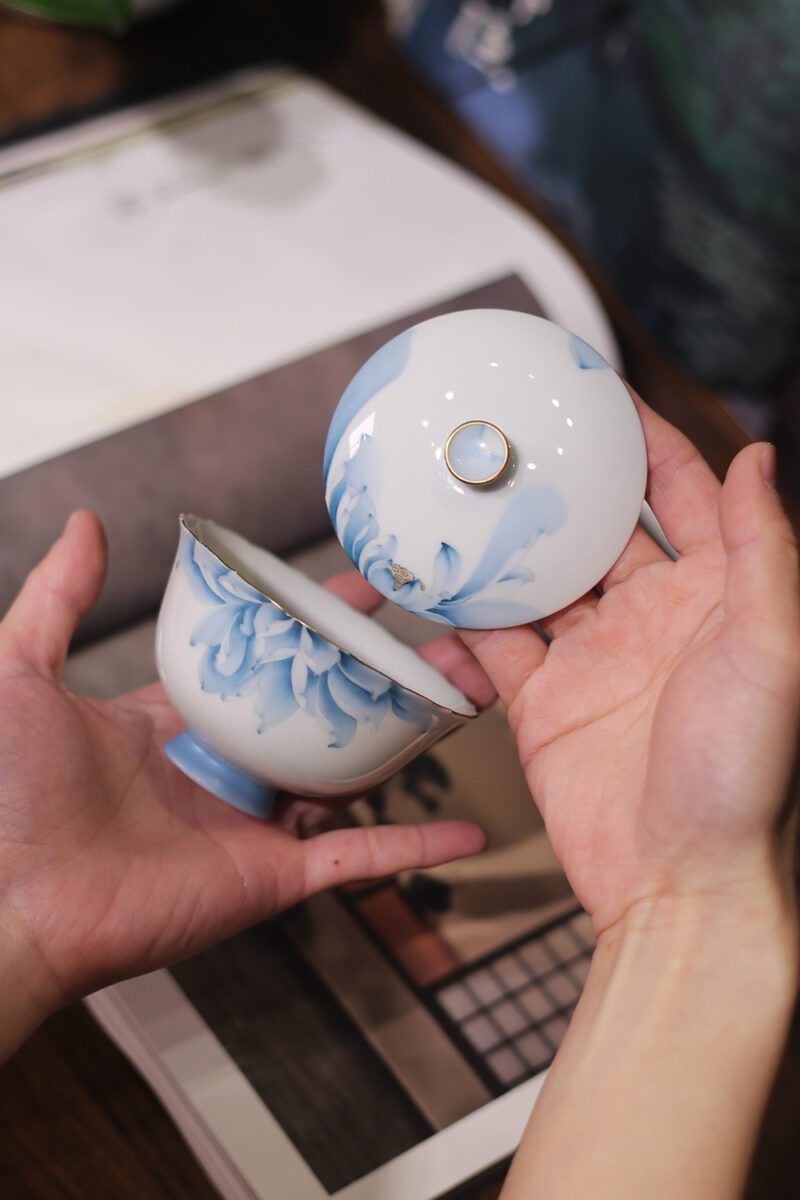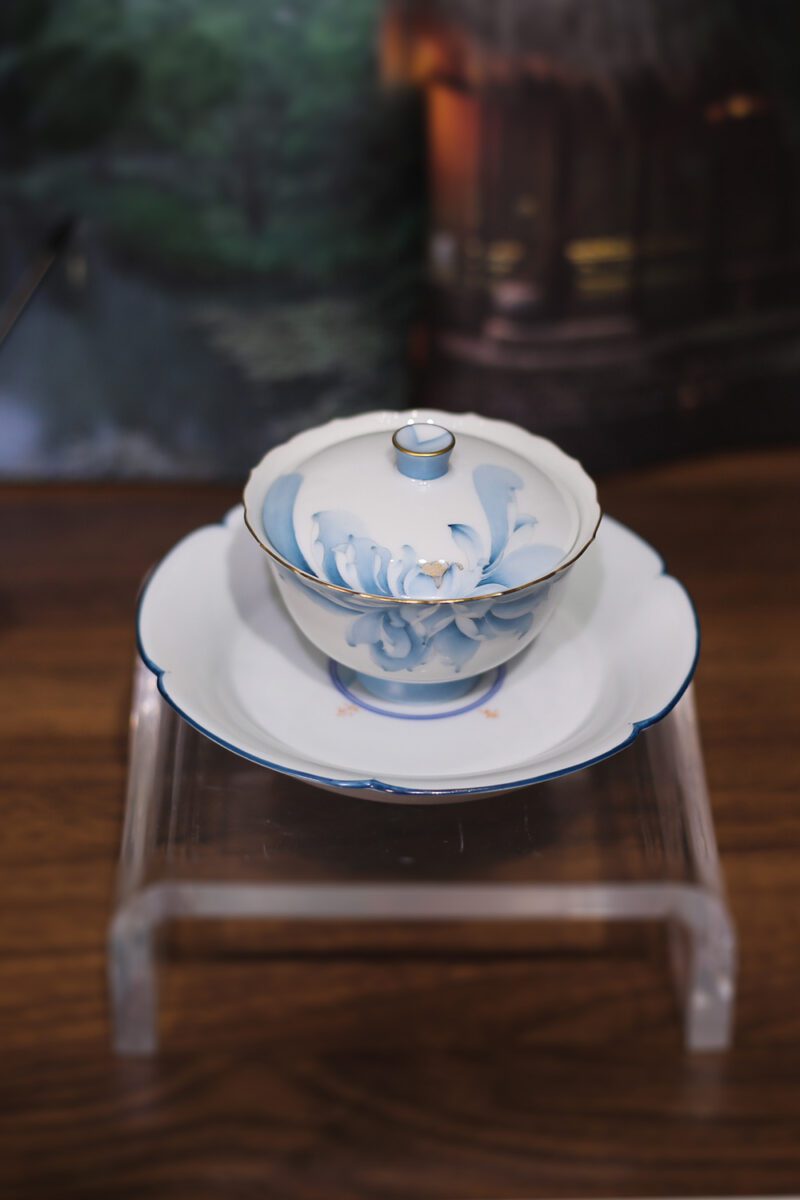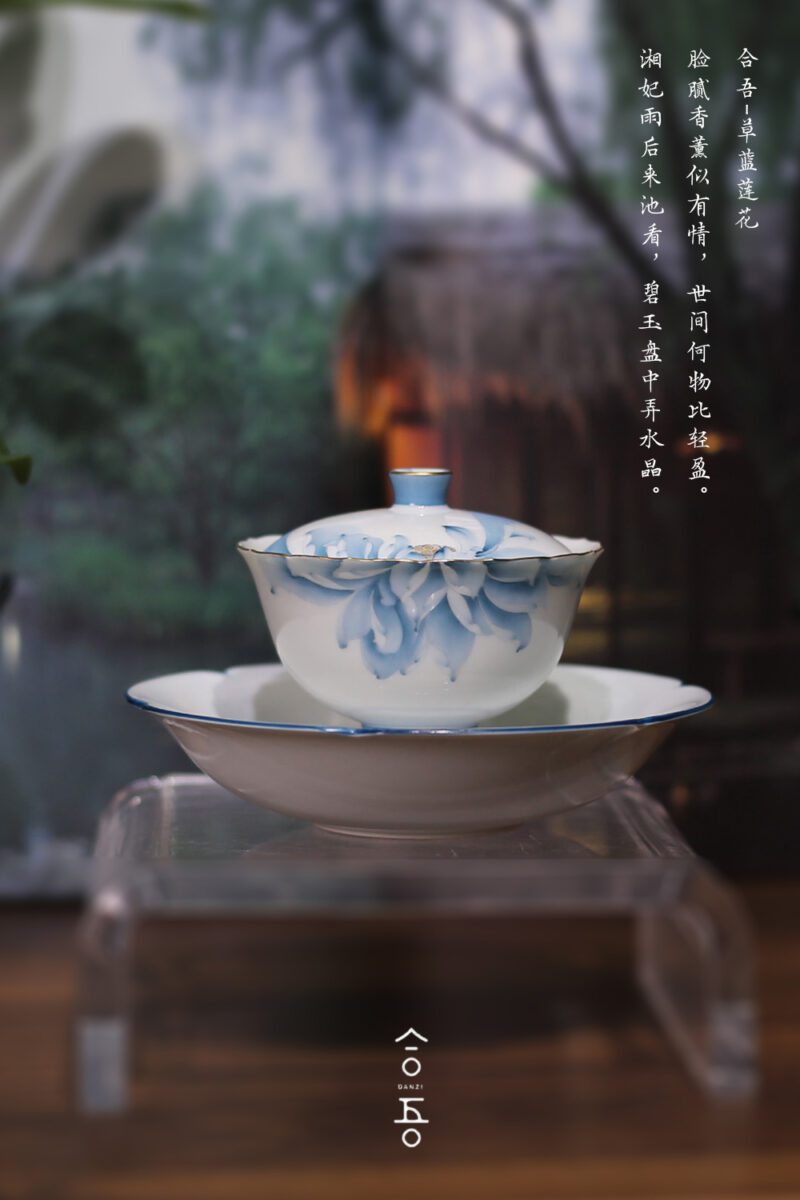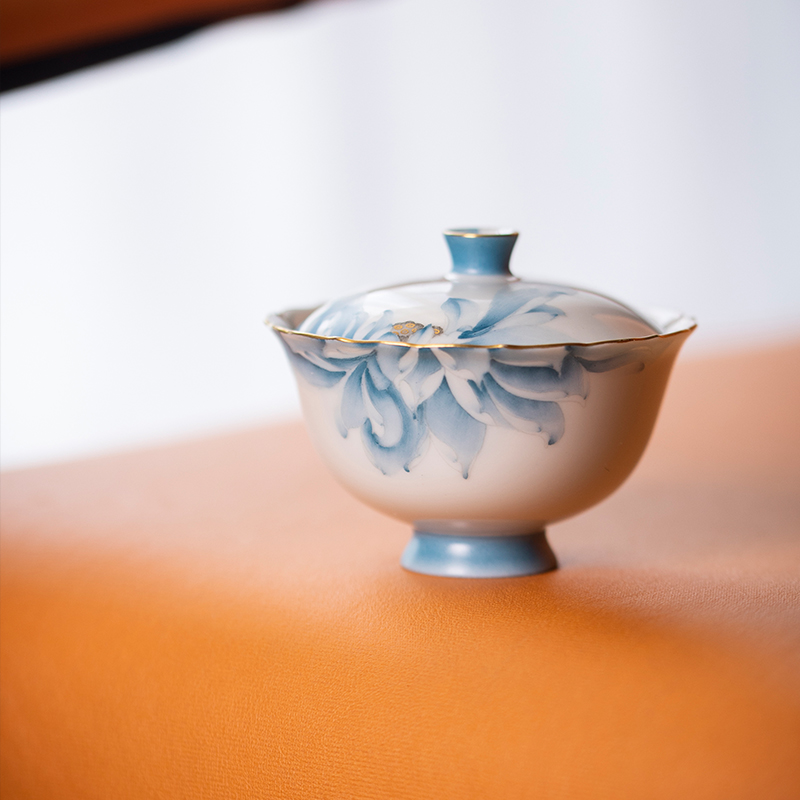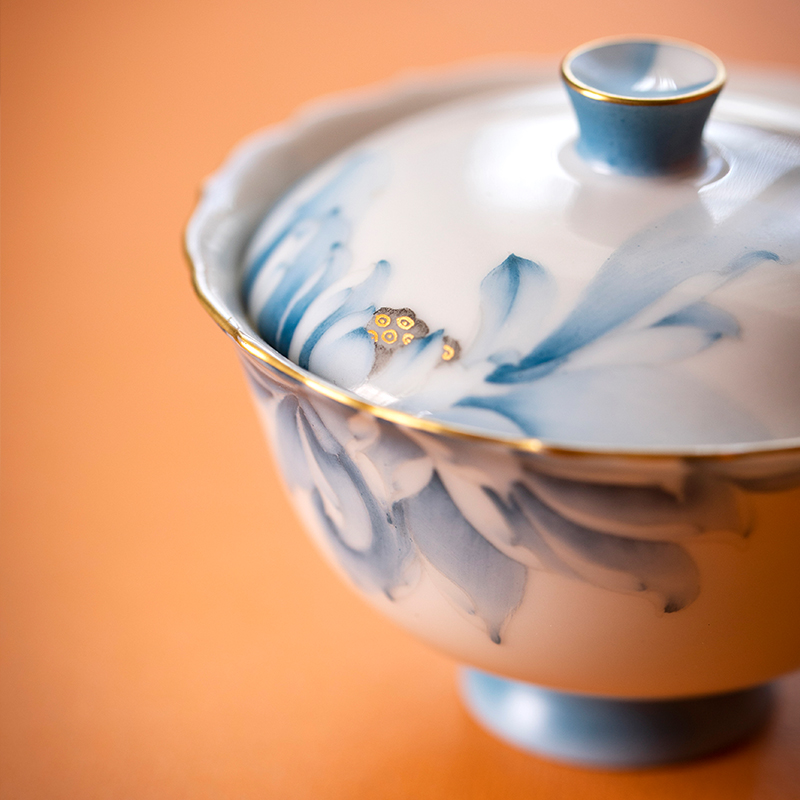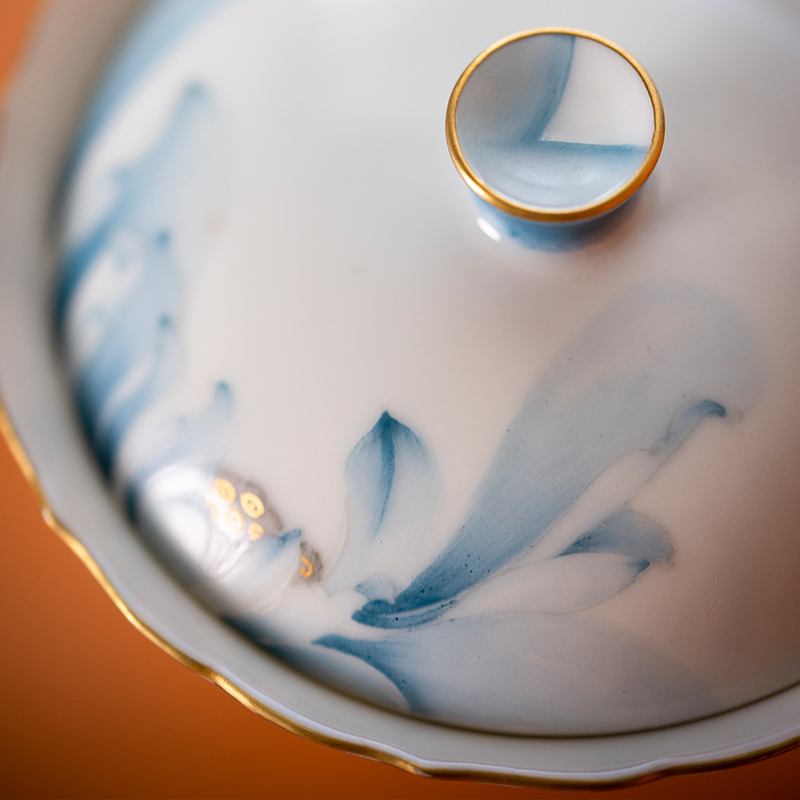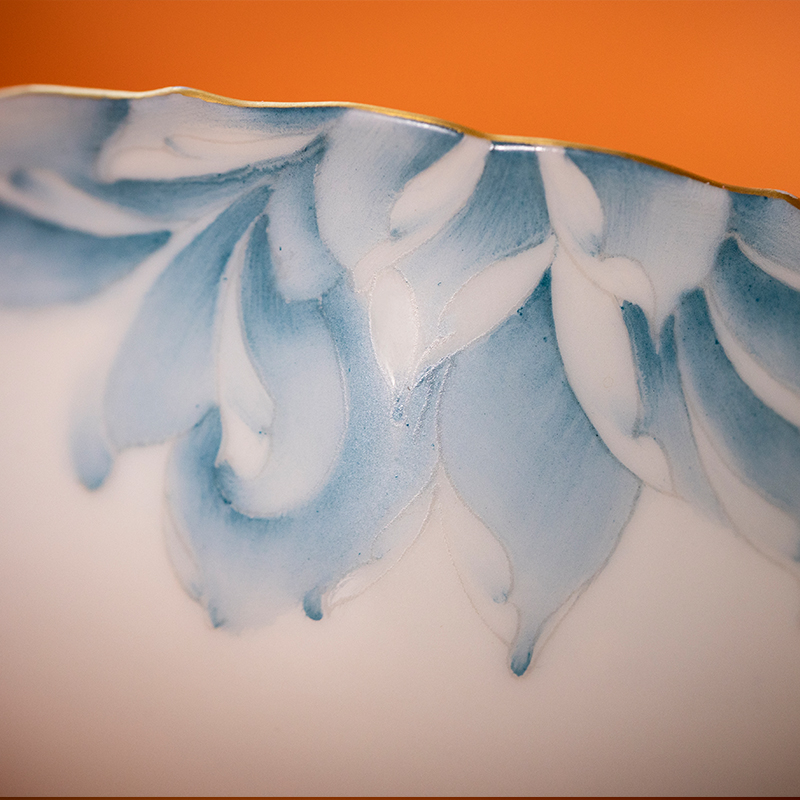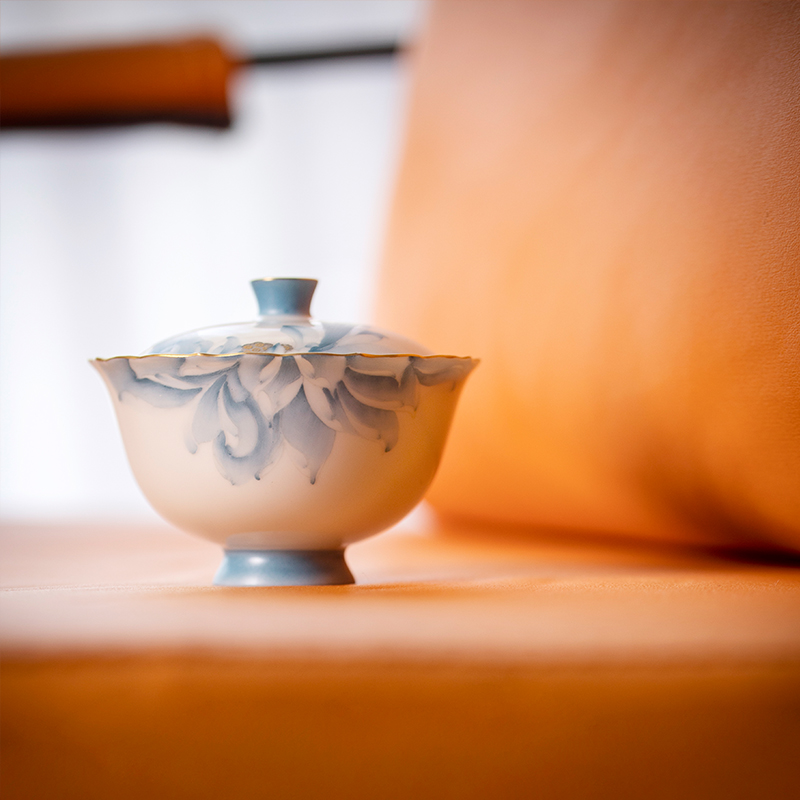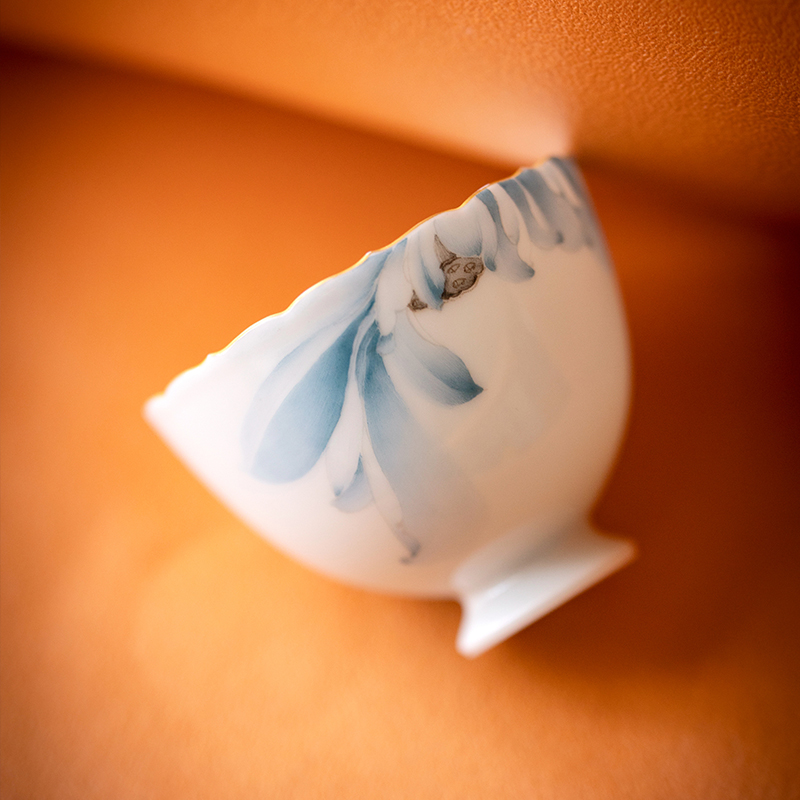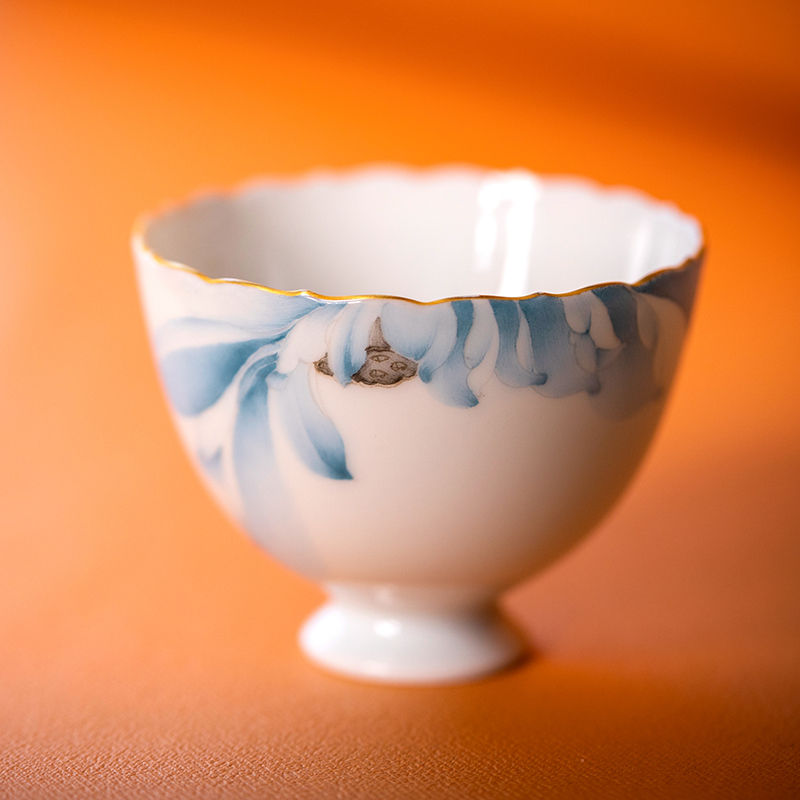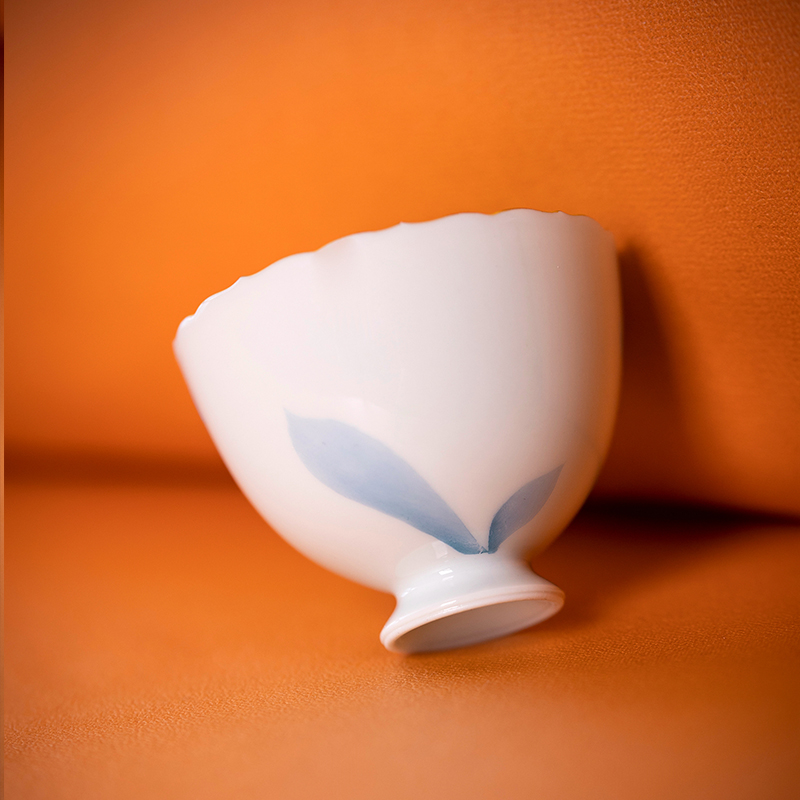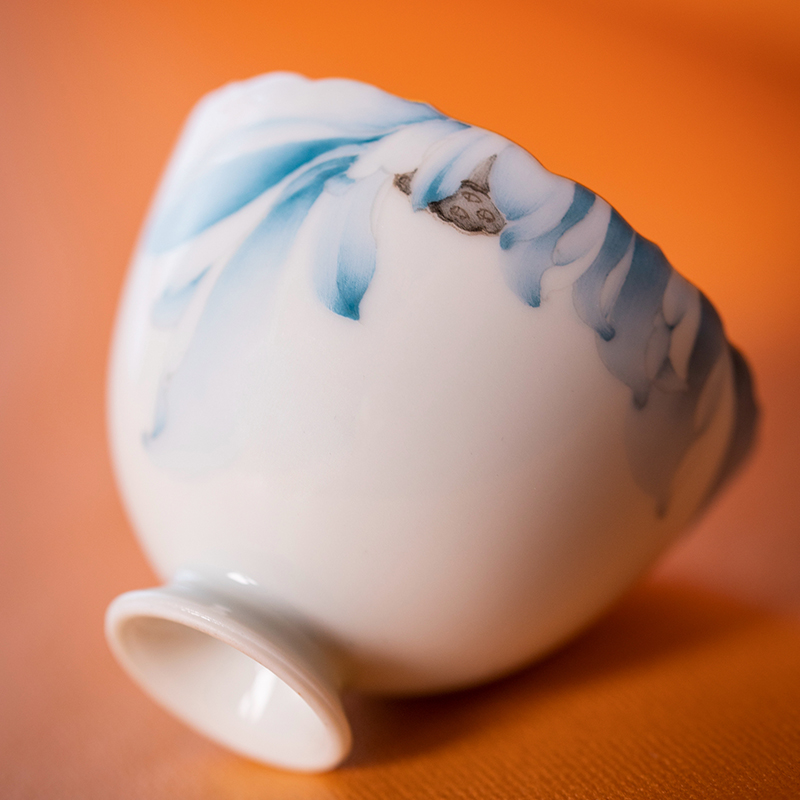 Blue Lotus Flower Premium Designer Teaset
$129.00 – $359.00
Name:Blue Lotus Flower
Size:100ml
Material:Handmade Ceramic
Origin: Jingdezhen
Due to the fact that our products are handmade, there may be slight variations in size and specifications between each item. We appreciate your understanding.
Description
Design Inspiration
The blue-violet petals with numerous golden stamens in the middle are the Blue Lotus Flowers blooming in my friend's courtyard water tank. With just one glance, I deeply remember its beauty. The language of Blue Lotus Flower is a symbol of a delicate and ephemeral love, like a woman enveloping her bud-like flower bud, pure and innocent, which only opens at the moment of the wedding and then enters a process of indifference to love after a short but extremely beautiful moment.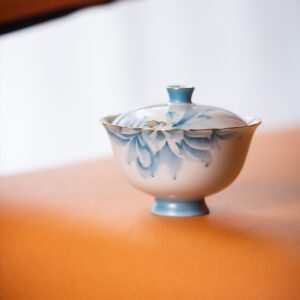 This blooming Blue Lotus Flower has no outlines, and its indigo color is directly applied without any constraints, borrowing the radiance of porcelain but also exuding its own purity and elegance.
The Blue Lotus Flower is not an ordinary flower of the world. Only women with discerning eyes who choose it can become rare goddesses in the world, remaining pure and untainted amidst the turbid currents of material desires.
Design Source
This is a Chinese Song Dynasty ink wash painting. In the distant view, the water and sky are connected seamlessly, while in the foreground, two peaks of mountains protrude with lush trees; on the river, small boats resembling lotus petals float with a person inside, naked from the waist up, holding a book and enjoying the scenery leisurely, in a carefree and contented manner.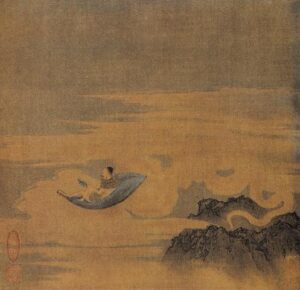 《莲舟仙渡图》
Craft Characteristics
The combination of white and indigo blue adds more tranquility.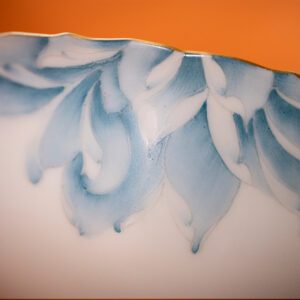 The depiction of the lines is very subtle, and the portrayal of the Blue Lotus Flower is vivid and lifelike.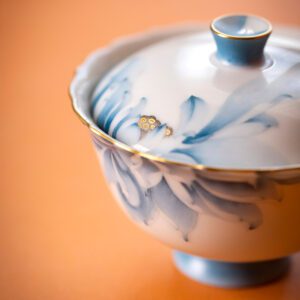 Positive Symbolism
When the lotus flower blooms, the seed pod has already formed, and this unique phenomenon is believed to be one of the reasons why the lotus symbolizes "early birth of a noble child". The lotus's image, whether in bud, full bloom, seed formation, or curled leaves, embodies the past, present, and future stages that all things in the world must go through, as if reflecting the cycles of life and time.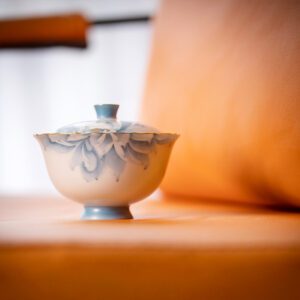 Additional information
| | |
| --- | --- |
| Option: Tea set | Gaiwan, Tea cup, Tea set |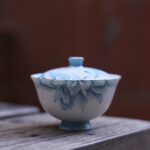 Blue Lotus Flower Premium Designer Teaset
Your review
* Review is required
Email
* Email is required
Add photos or video to your review