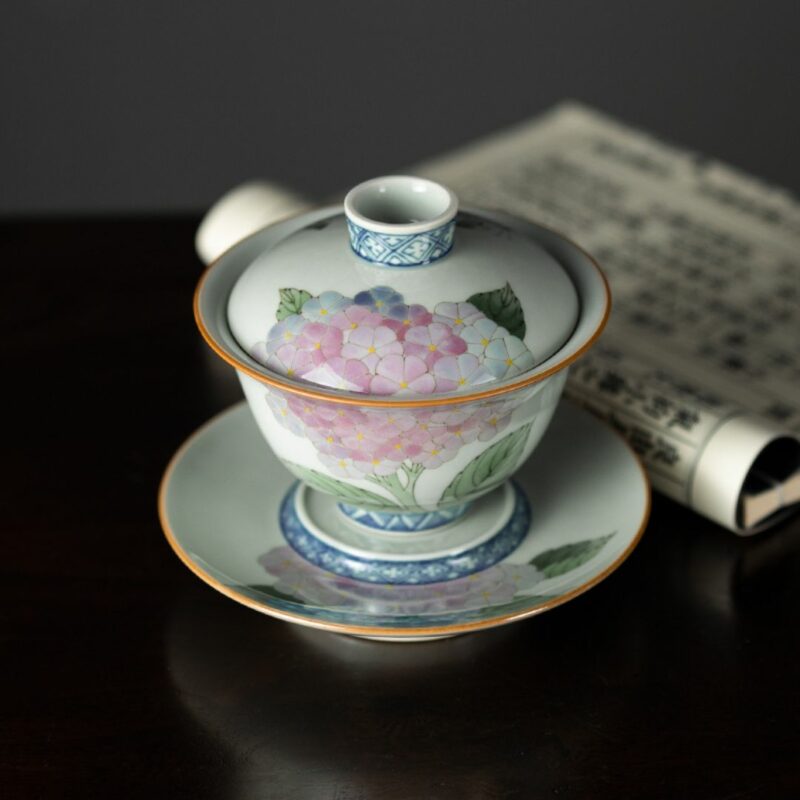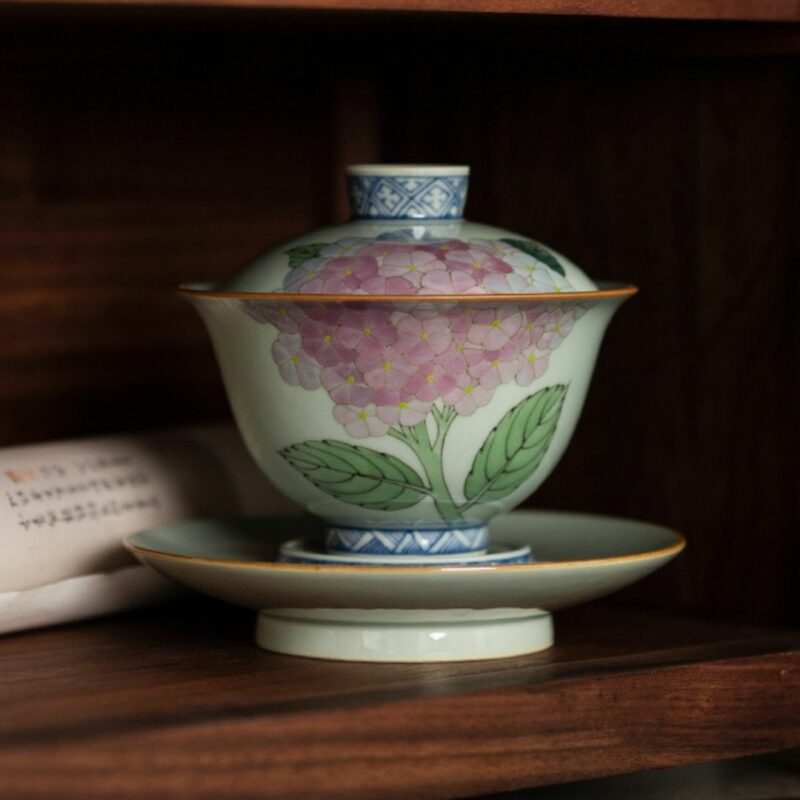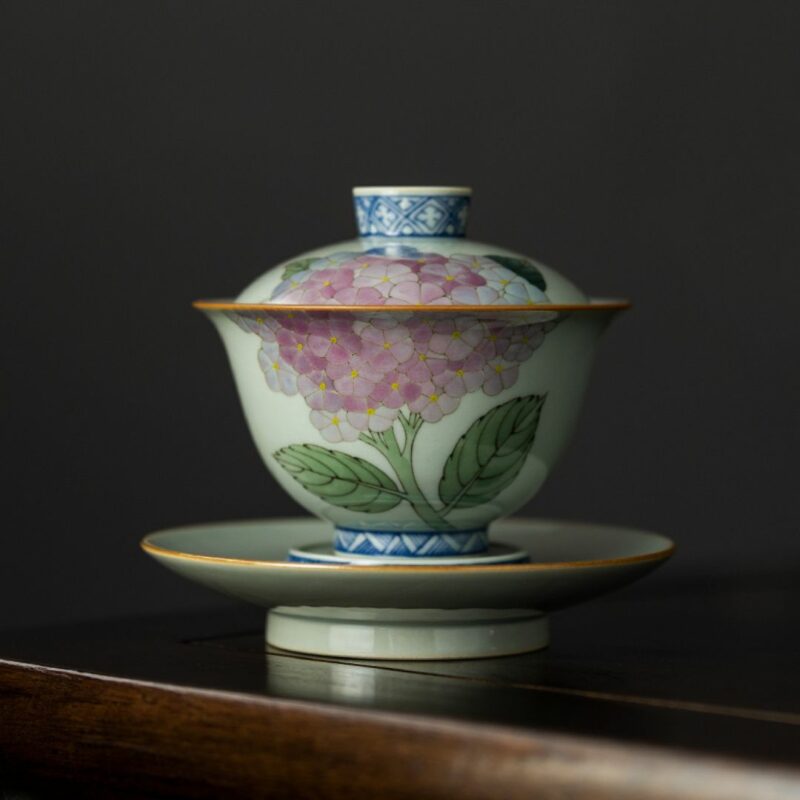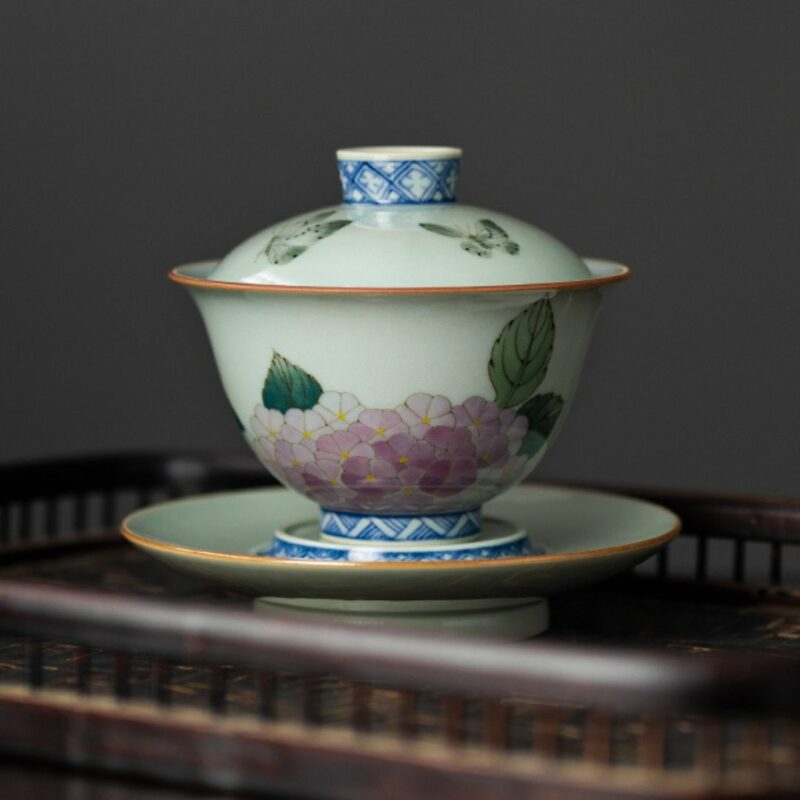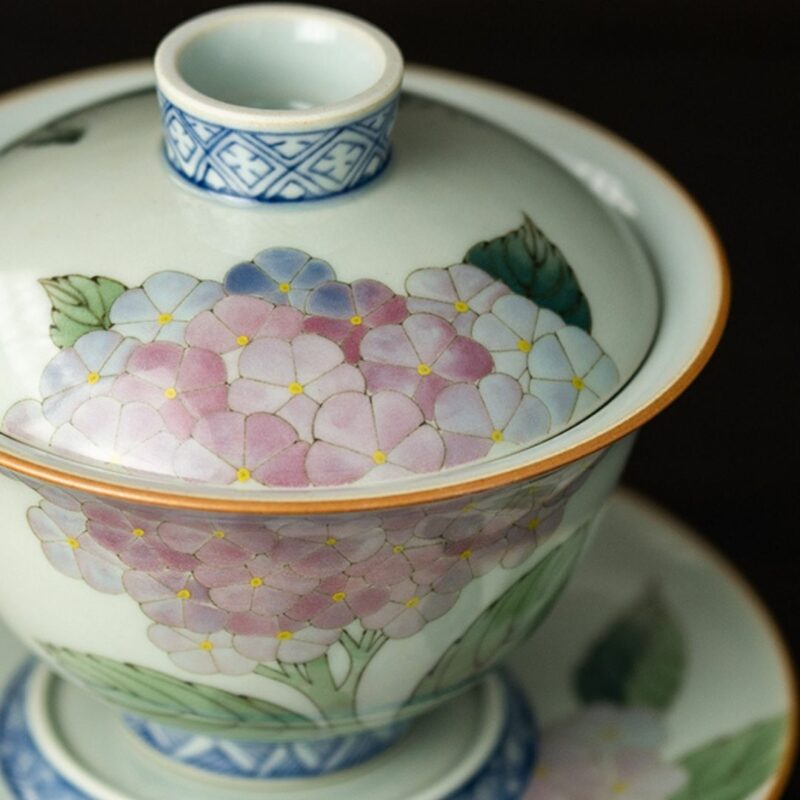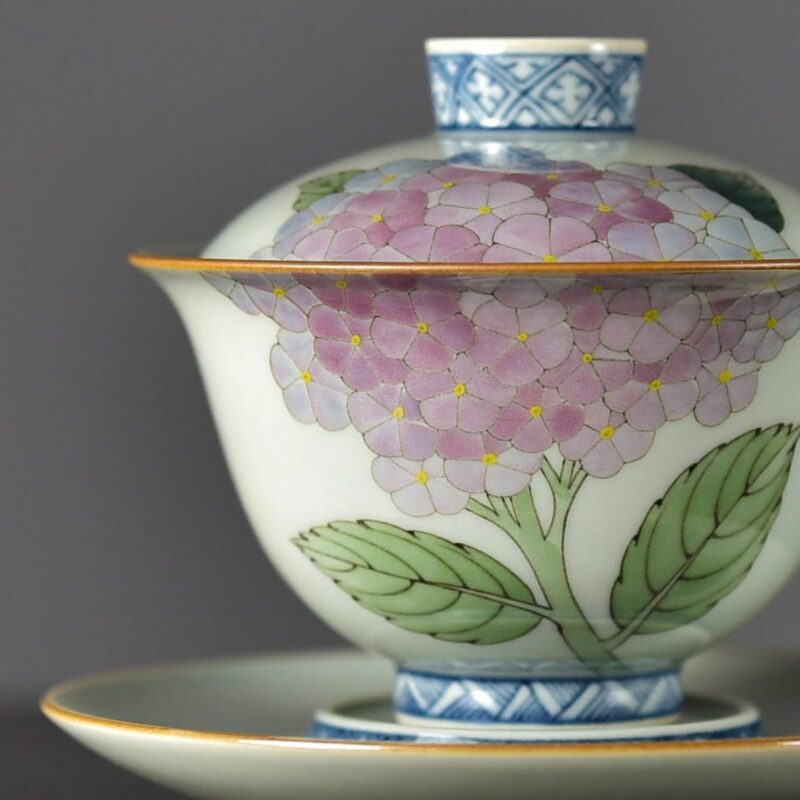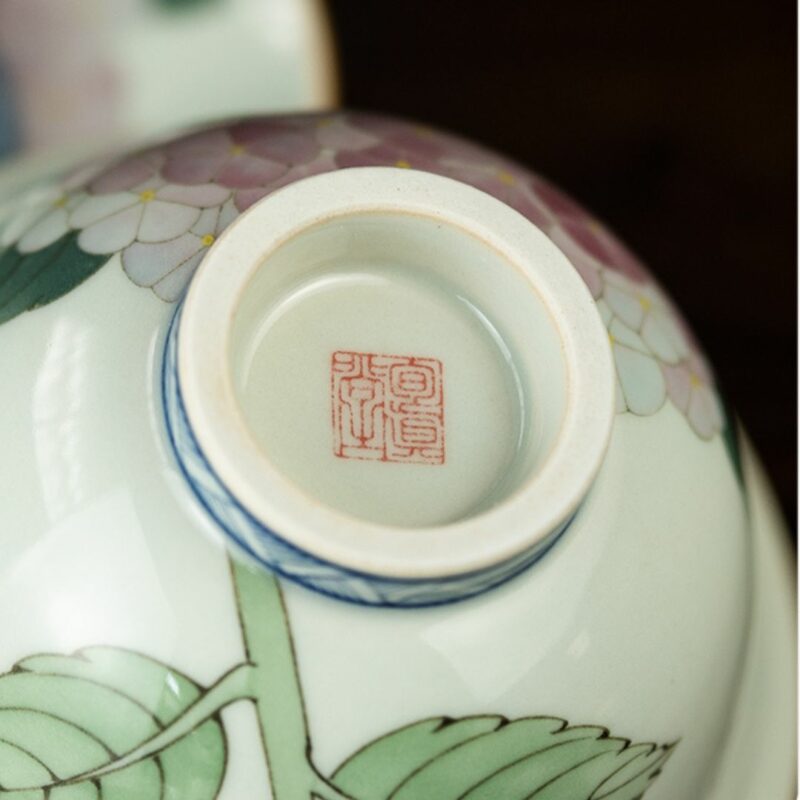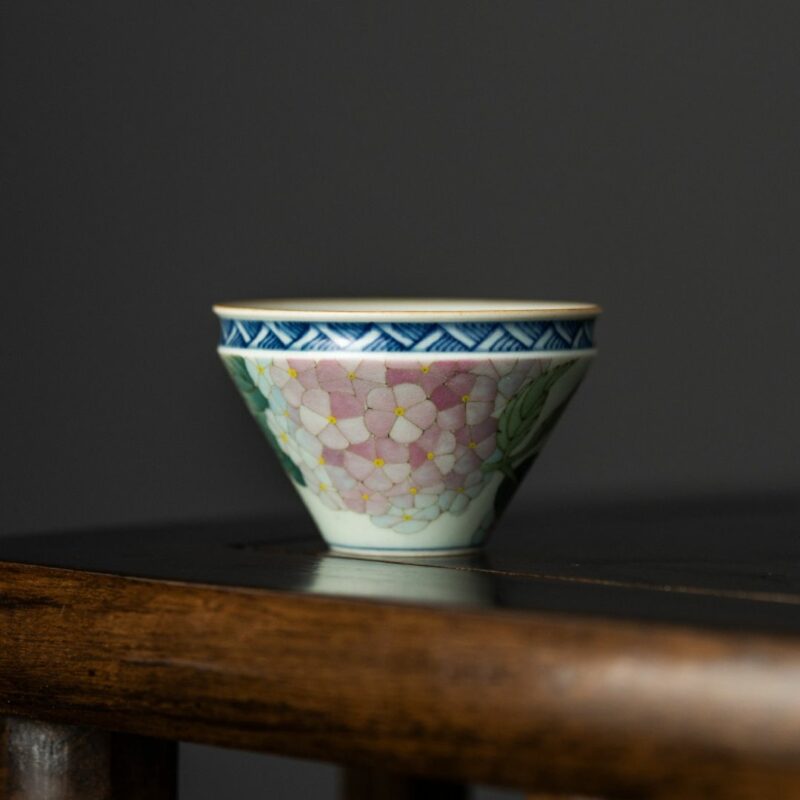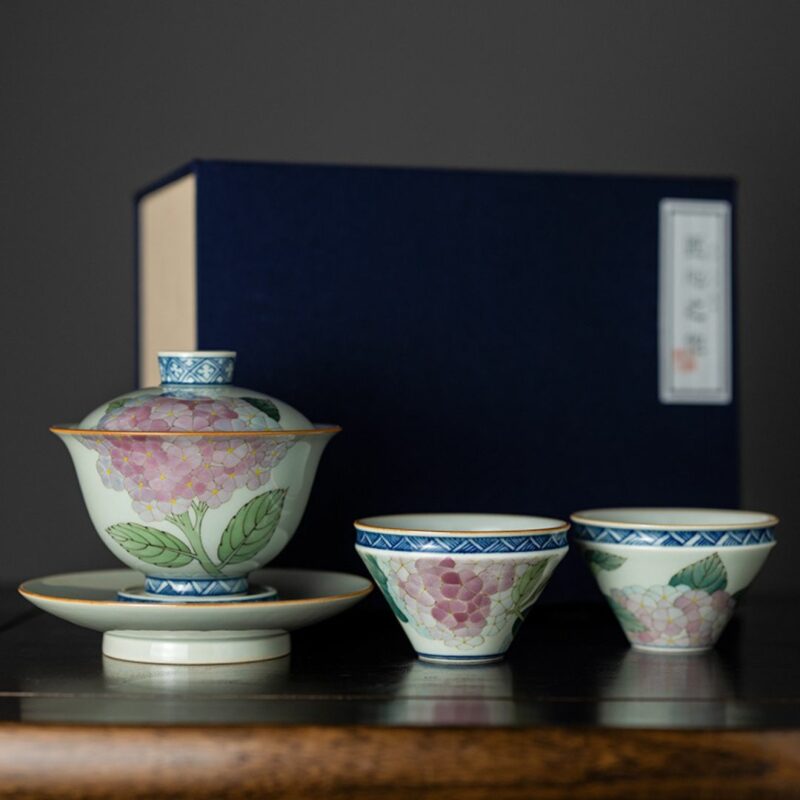 Hand-painted Vintage Ceramics Butterfly dance in hydrangea Gaiwan Tea Set
$189.90 – $299.90
From our premium Neo-Classic Series. This is the artwork from Jingdezhen Xunzhen Tang.
On the surface of the Gaiwan is painted with a butterfly dancing in the hydrangea flowers, it's so vividly, resemables a Song Dynasty ancient painting.
The master uses the classical technique called 青花斗彩, which combines the overglaze and underglaze decoration, using the celadon as the base color, and on top of that is the colorful details, making this complex handpainting remarkably beautiful.
It's handmade with Kaolinite clay from Jingdezhen, fired at 1340°C, giving it the vintage feel.
The Gaiwan is certified with signature of Xunzhen Tang is on the bottom.
The Gaiwan also has two tea cups to pair with, making a set.
When using this tea ware for tea session, it will show your tea friends your tea art taste.
More importantly, it's an precious collectable and artwork that grows value.
– Name: 仿古青古釉手繪繡球蝶舞蓋碗
– Highlights: Hand-painted, Vintage
– Size: W 11cm * H 11cm (Gaiwan)
– Material: Ceramics
– Origin: Jingdezhen

Description
Unique Design Inspired by Nature
This exquisite tea set is a fine example of traditional Chinese craftsmanship. The Gaiwan and cups have been beautifully hand-painted with a vintage butterfly dance in hydrangea design. The delicate and intricate details of the butterflies and flowers are sure to catch your eye and transport you to a world of beauty and grace. The vintage design of this set is perfect for those who appreciate the elegance of the past.
Enjoy a Perfect Cup of Tea
The Gaiwan is a traditional Chinese tea set that has been used for centuries. It consists of a lid, a bowl, and a saucer. This set is perfect for brewing and drinking tea. The lid is used to steep the tea leaves, while the bowl is used to hold the tea and the saucer is used to catch any spills. The Gaiwan is particularly good for brewing teas that require multiple infusions, such as oolongs, green teas, and white teas. The size and shape of the bowl allow the tea leaves to expand and infuse properly, resulting in a perfectly brewed cup of tea.
A Unique Gift for Tea Lovers
This hand-painted vintage Gaiwan tea set is the perfect gift for any tea lover. It is not only beautiful but also functional, making it an ideal choice for those who enjoy the art of tea brewing. The unique design inspired by nature is sure to impress and delight the recipient. This tea set is perfect for any occasion, including birthdays, weddings, and holidays. It is a gift that will be cherished for years to come and will serve as a reminder of the beauty and elegance of traditional Chinese culture.
Additional information
| | |
| --- | --- |
| Style: Gaiwan | Gaiwan, Tea Set |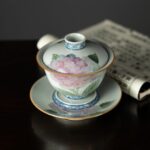 Hand-painted Vintage Ceramics Butterfly dance in hydrangea Gaiwan Tea Set
Your review
* Review is required
Email
* Email is required
Add photos or video to your review