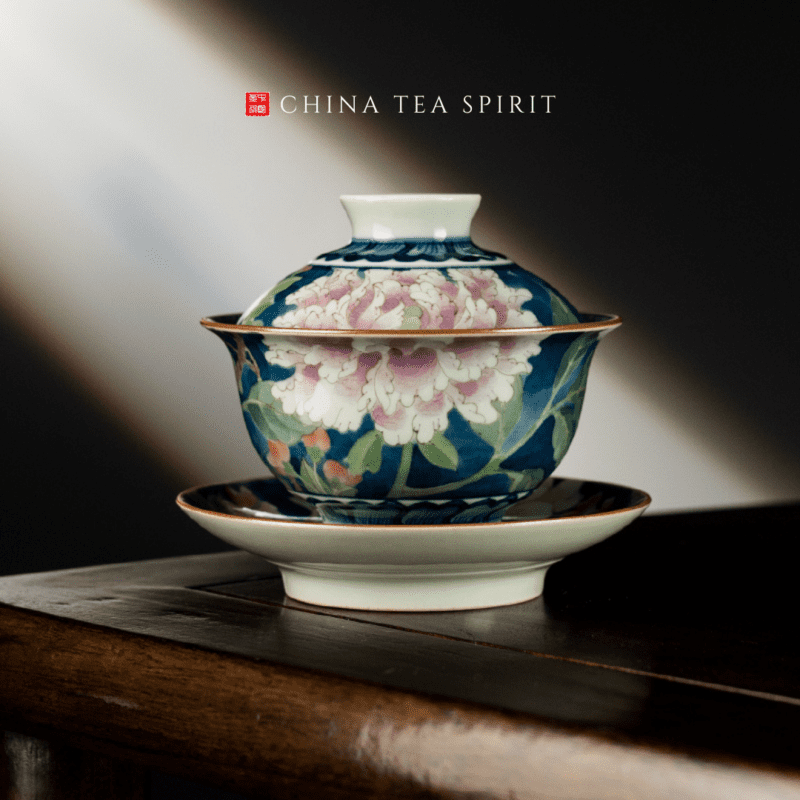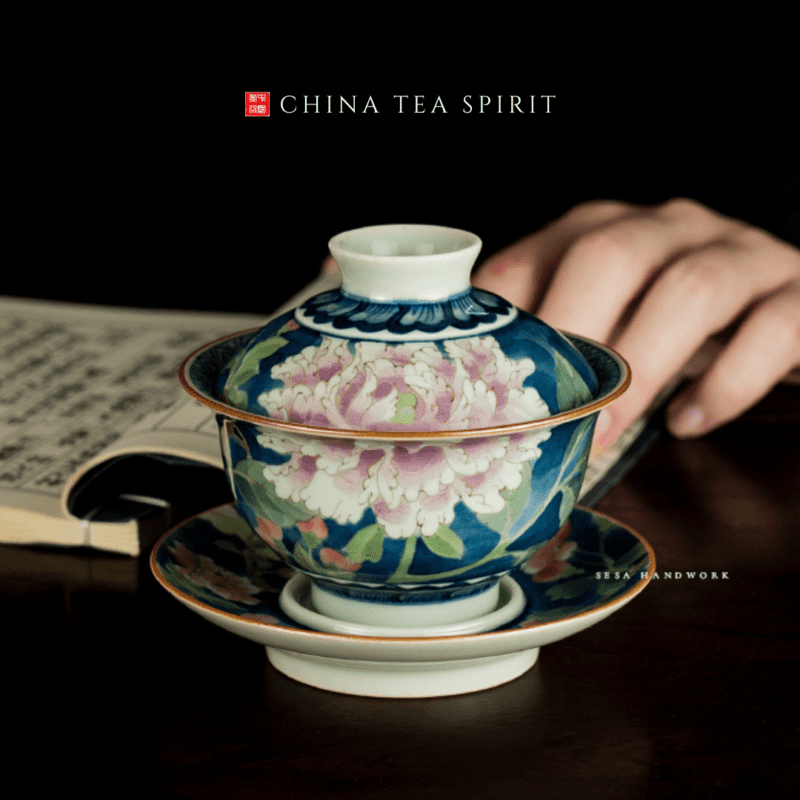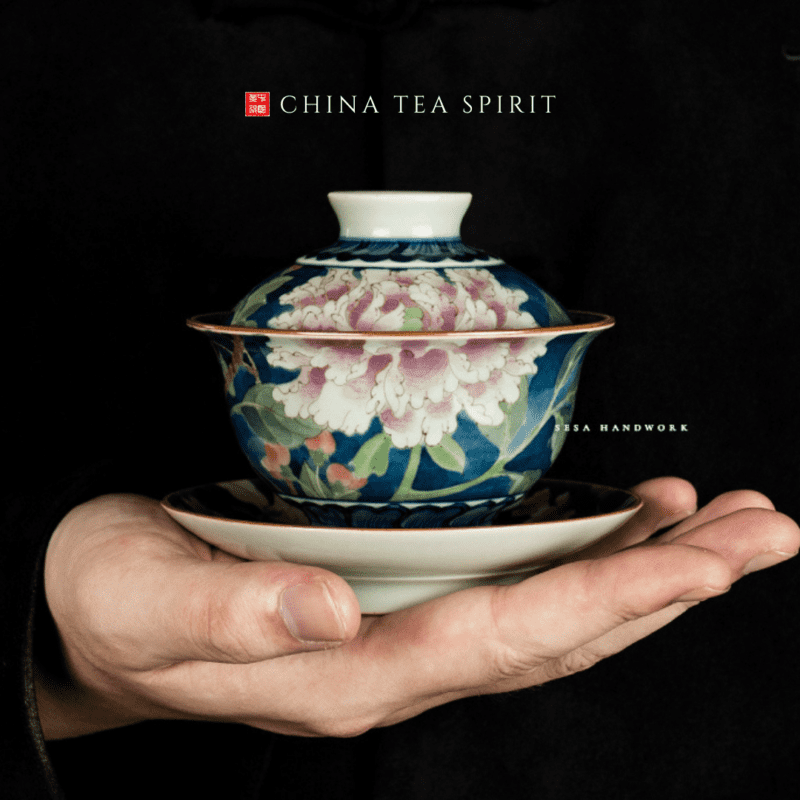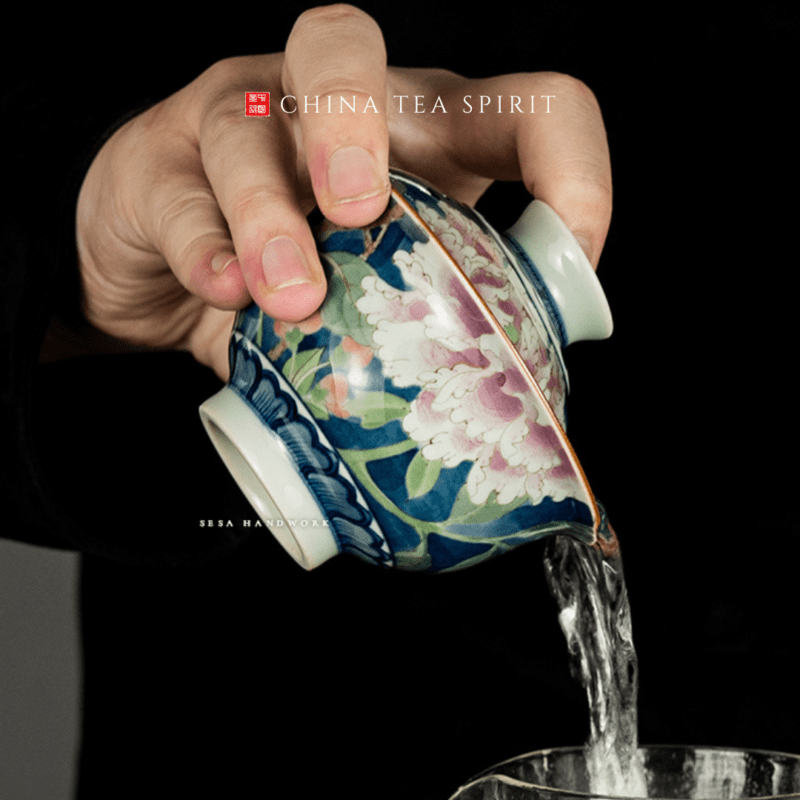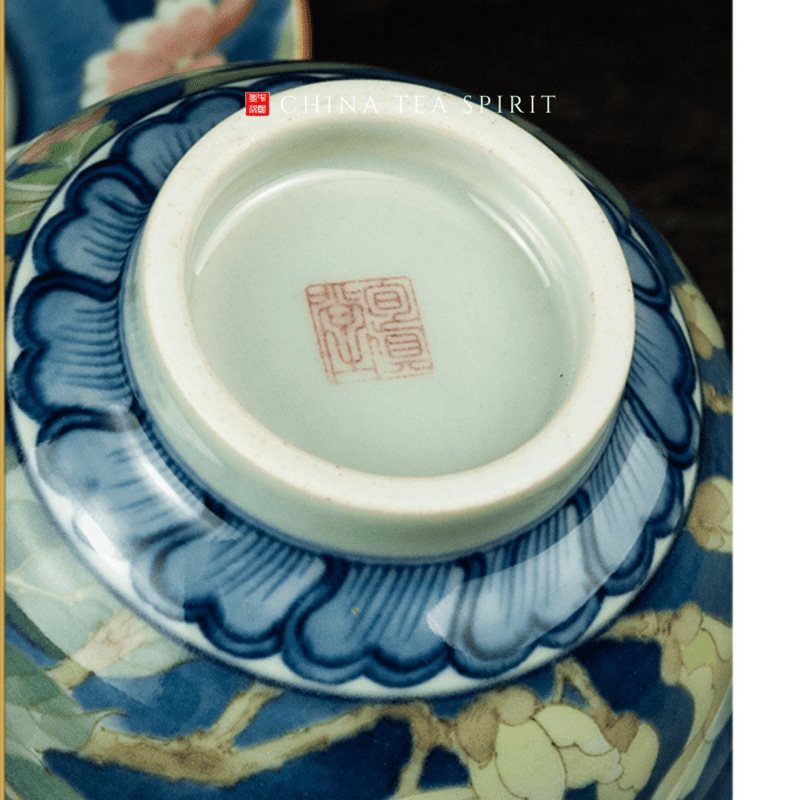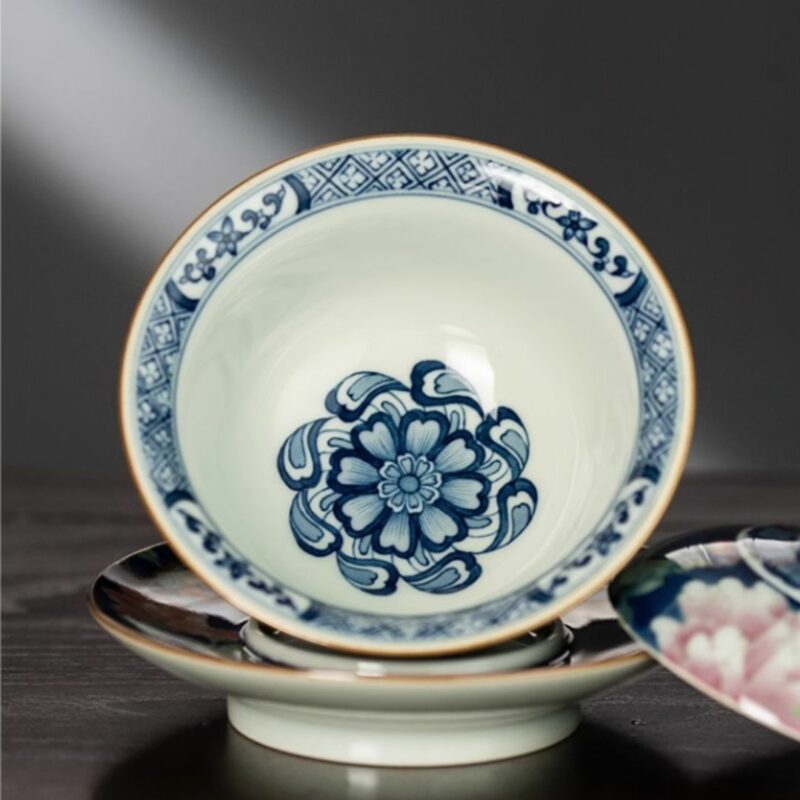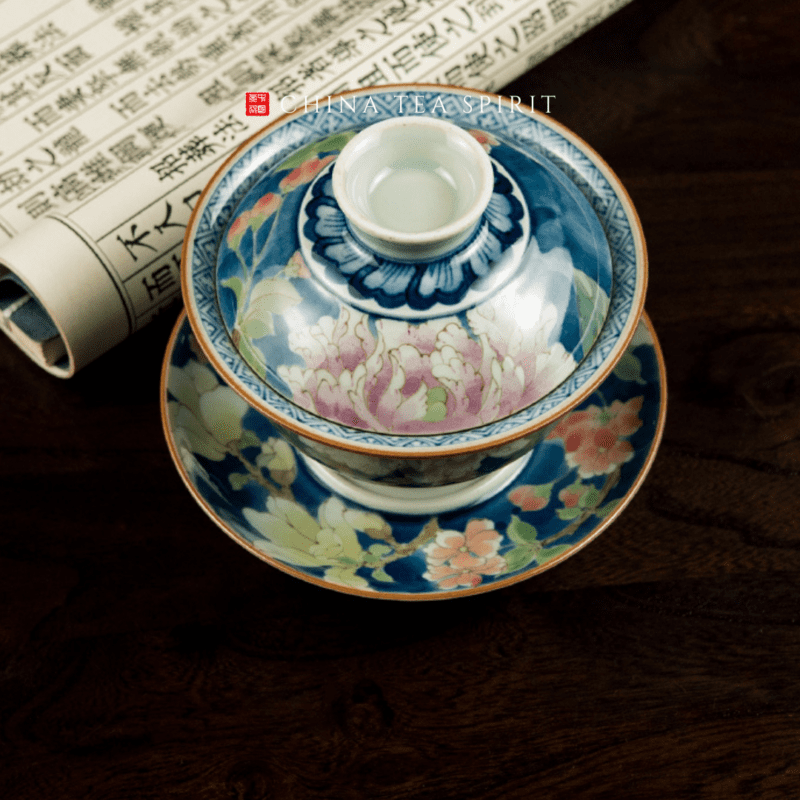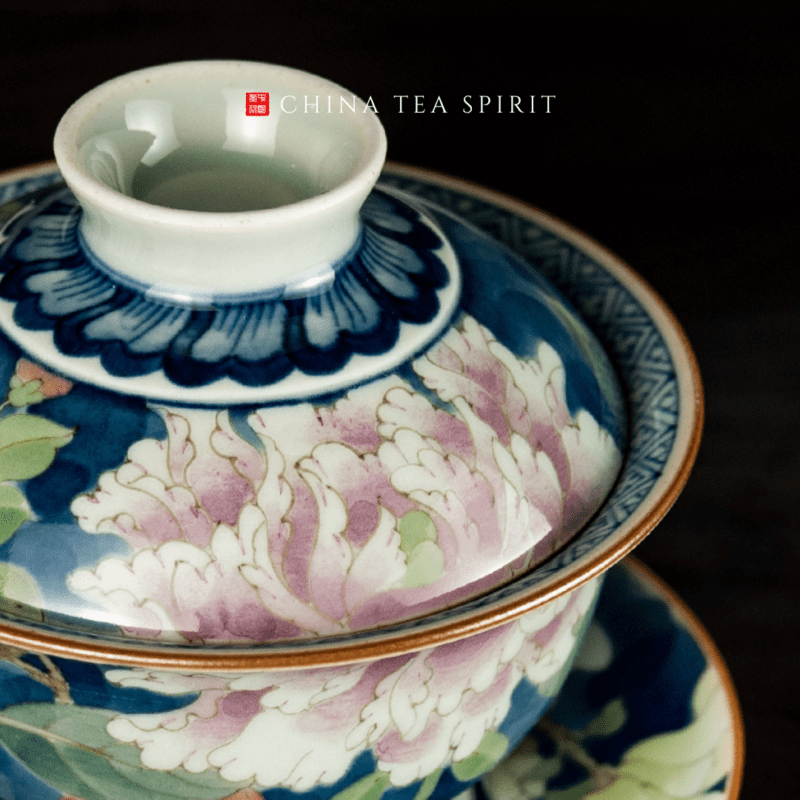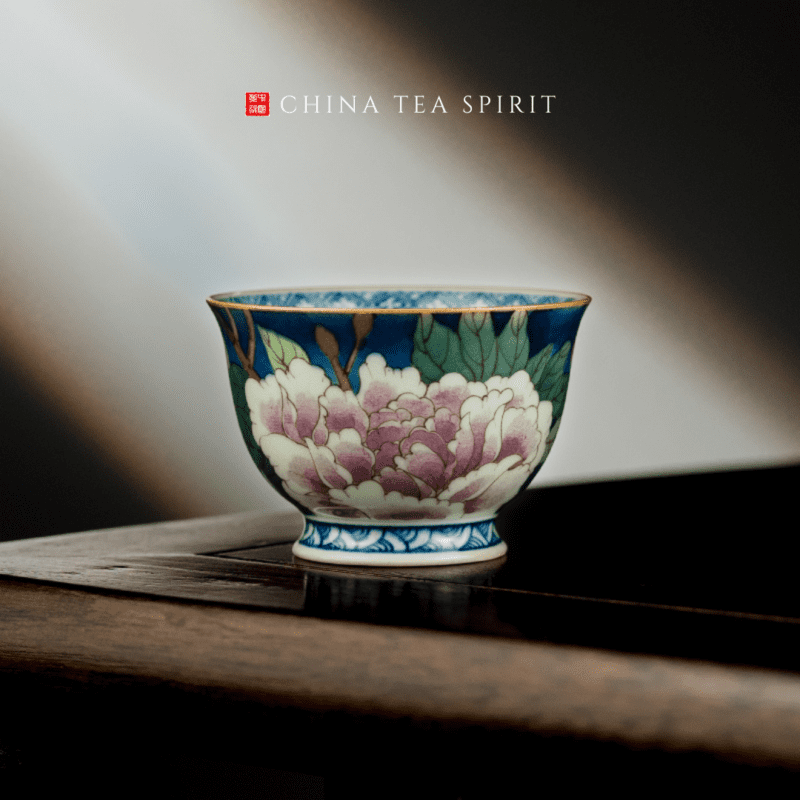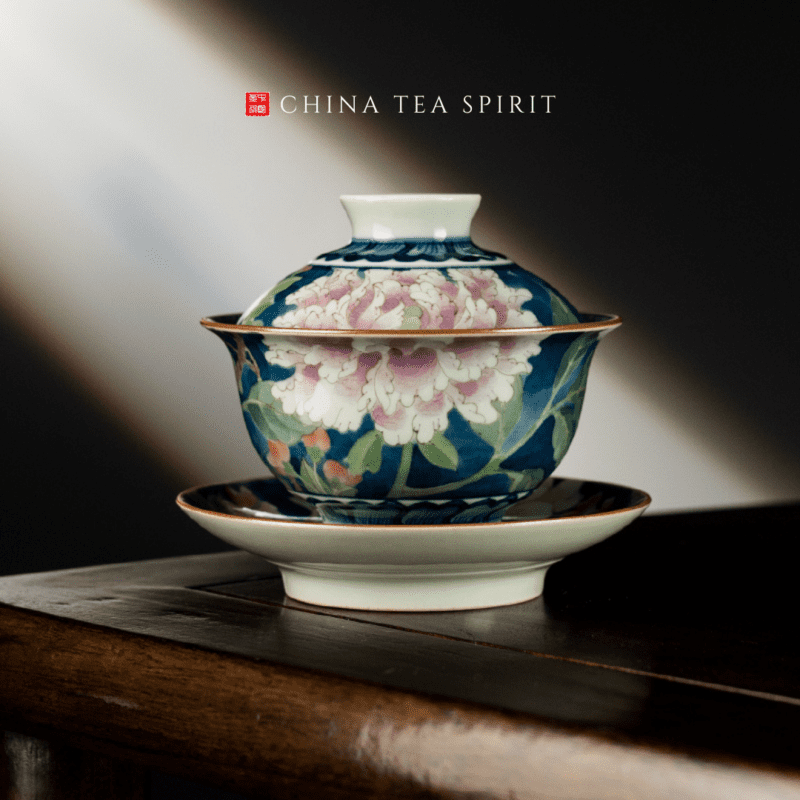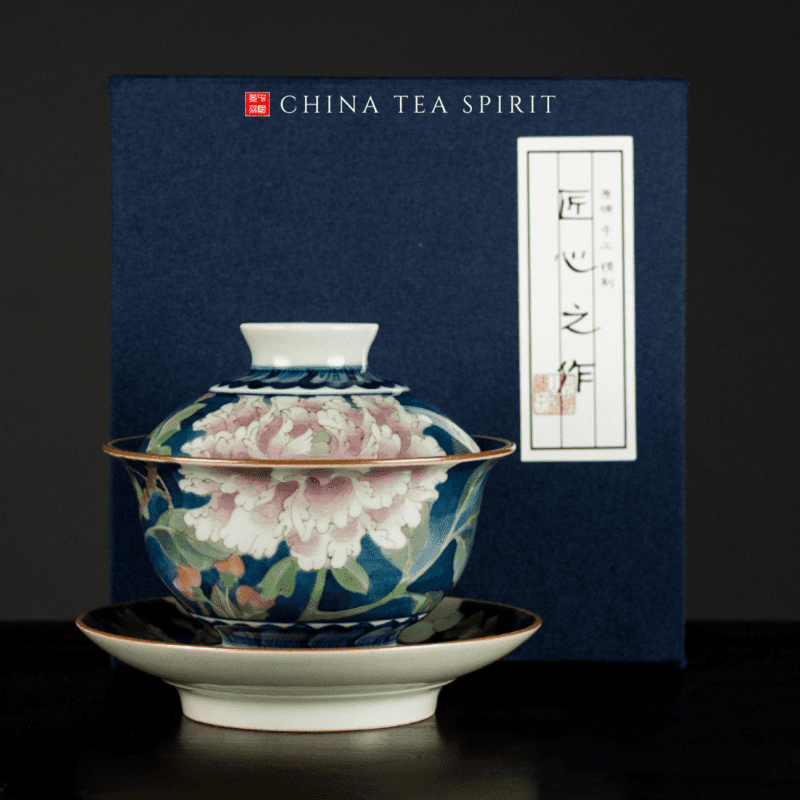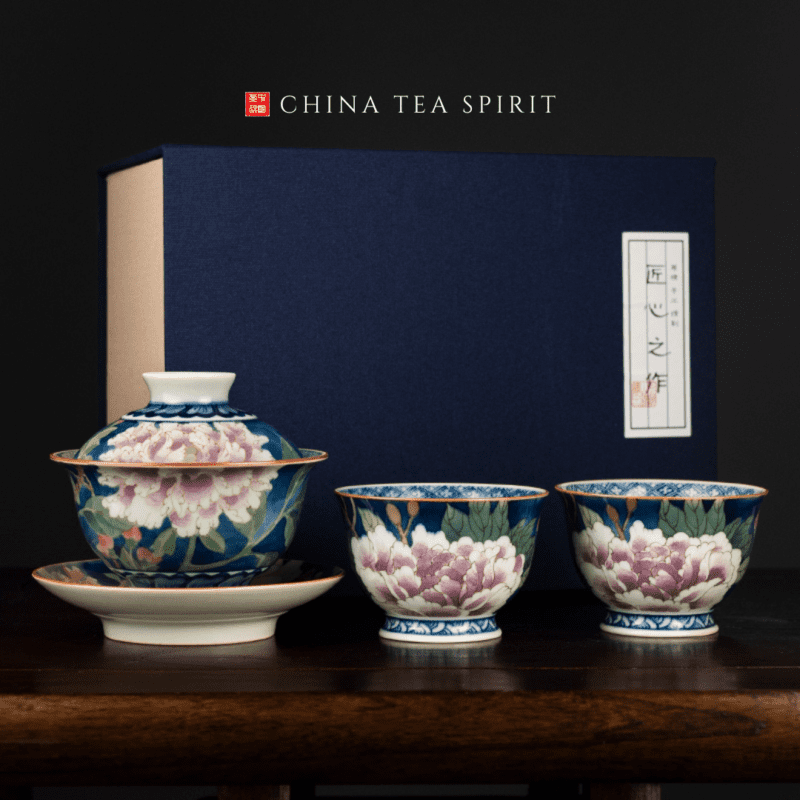 Handmade Hand-painted Ceramics Magnolia Begonia Peony Gaiwan Tea Set
$229.90 – $359.90
The artisan shows the dense and soft beauty of three flowers interlaced with each other through underglaze hand-painting, which brings out the light and elegant texture of the tea set.
We offer a choice of tea set, including this Gaiwan and two tea cups. Whether for your own use or as a gift, it is a very good choice.
仿古手繪《玉堂富貴》青花五彩蓋碗。
玉堂富貴,玉為玉蘭,堂為海棠,富貴為牡丹。我們以青花汾水做為底色,展現了靜謐夜空的高貴。
匠人通過釉下彩手繪的方式,展現了玉蘭、海棠、牡丹三種花卉交錯其中的氤氳柔和之美,提現了茶具淡然雅緻的質感。
提供茶具套組選擇,包含一個蓋碗,兩個茶杯。無論是自用還是送禮,都是非常好的選擇。
玉堂富貴, 玉 is Magnolia, 堂 is Begonia, 富貴 is Peony. We use blue and white as the base color to show the nobility of the quiet night sky.
– Highlights: Handmade, Hand-painted
– Material: Ceramics
– Origin: Jingdezhen
– Packing list: Gaiwan * 1; Tea cup * 2; Gift box * 1

Description
The story of  Magnolia Begonia Peony Gaiwan
Behind every creation lies the nourishment of inspiration, and the Magnolia Begonia Peony Gaiwan is born from a place that ignited the author's passion for creation.
"There was a flower bed, and whenever I felt weary, I would approach it and gaze at the blooming magnificence of the jade orchid, begonia, and peony flowers. The intertwining beauty of these blossoms became a representation of my yearning for the splendors amidst my journey of striving."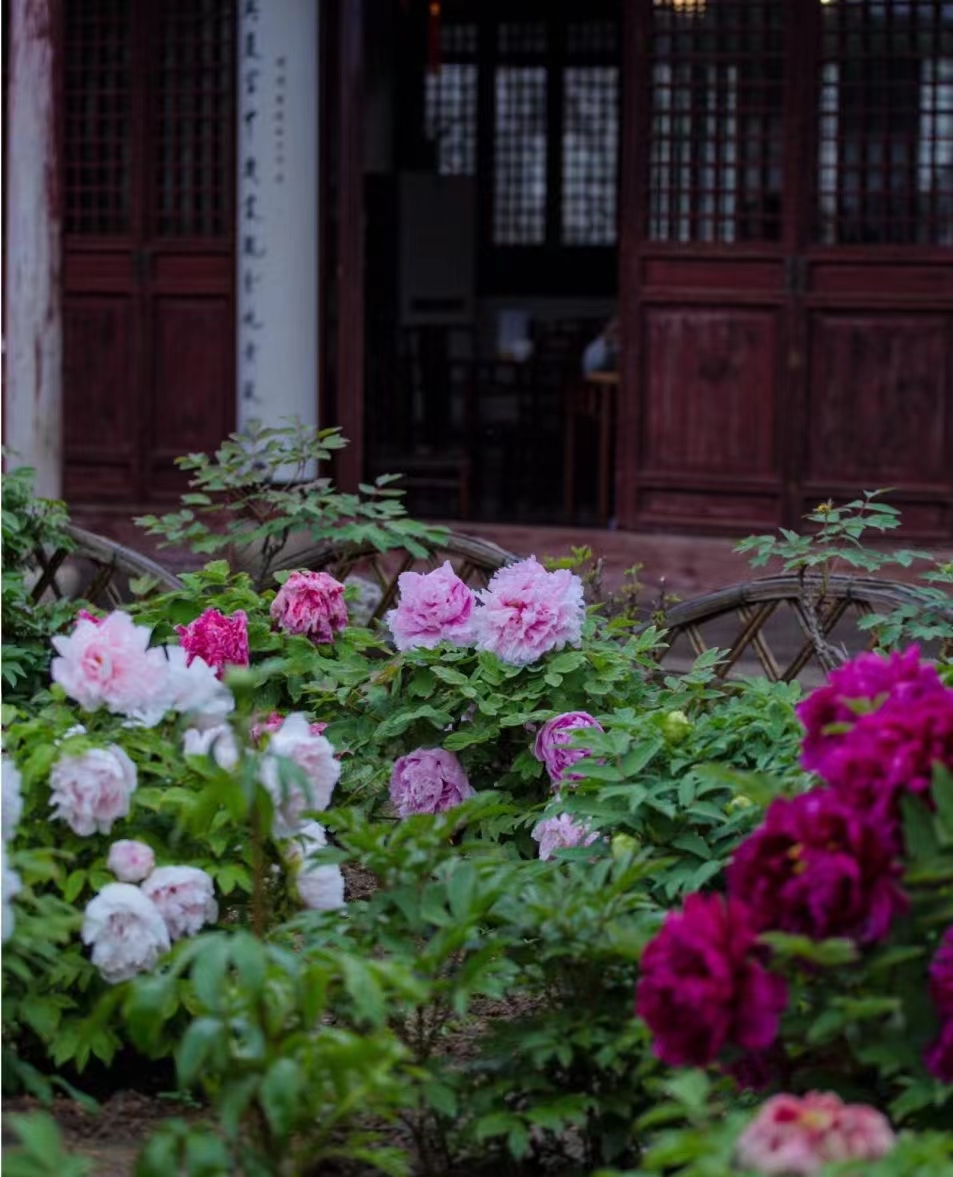 Jingdezhen underglaze blue and white Fencai technique and overglaze polychrome technique
The Jingdezhen underglaze blue and white Fencai technique is an ancient and exquisite production craft. In this technique, blue and white patterns are first painted on white porcelain, and then glaze is applied over the patterns. During the firing process, the glaze and the porcelain fuse together, creating beautiful blue and white decorations. The Fencai technique is famous for its deep blue color and delicate textures, showcasing the unique charm of traditional culture.
On the other hand, the Jingdezhen overglaze polychrome technique is also a highly skilled production craft. In this technique, a layer of transparent glaze is first applied to the surface of the porcelain, and then colored patterns are painted on top of the glaze. The polychrome patterns dazzle the eyes with their vibrant and brilliant colors, displaying a distinctive artistic style.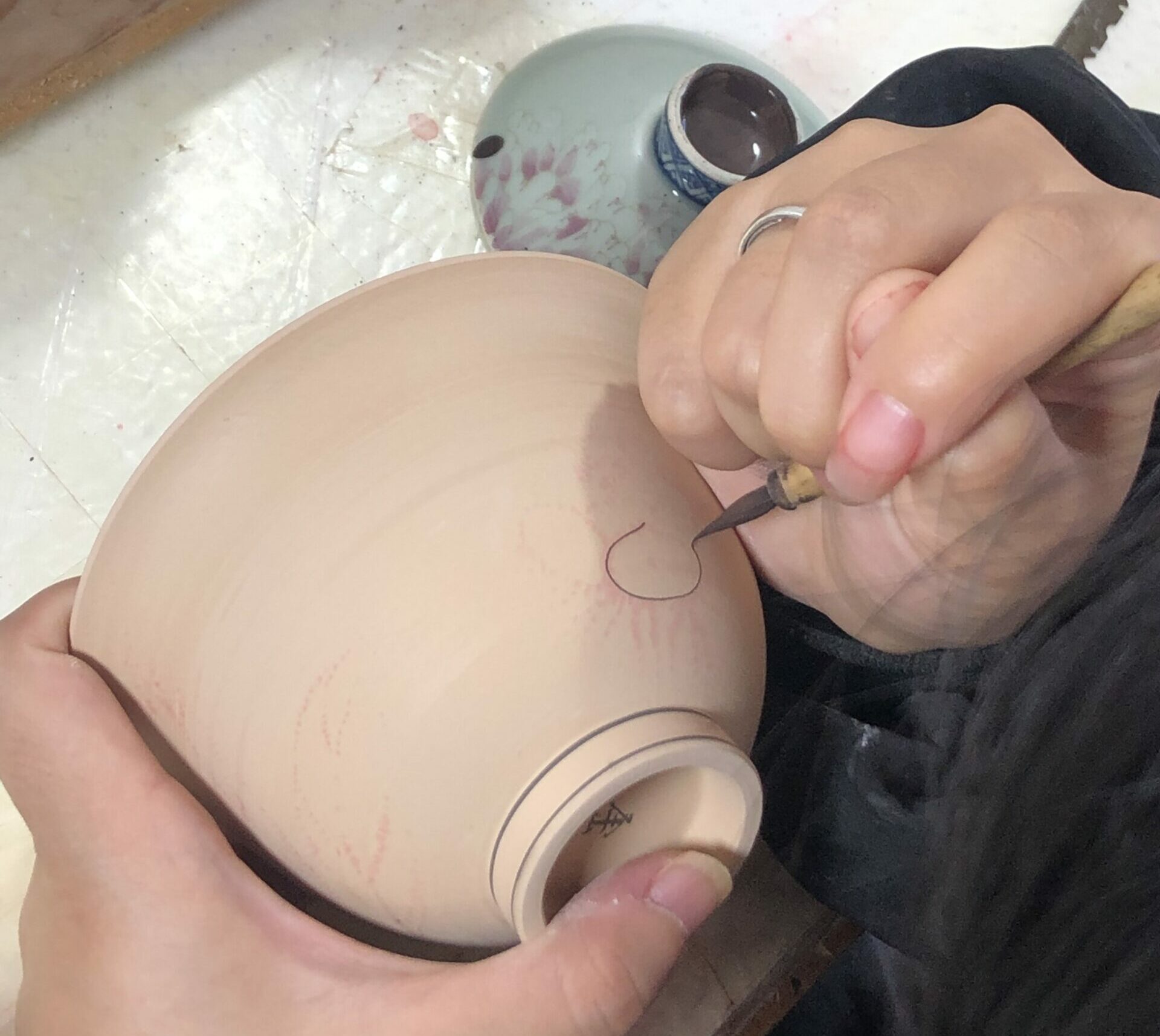 The symbolism
The magnolia flower featured in Magnolia Begonia Peony Gaiwan carries a profound symbolism of beauty. In Chinese culture, the magnolia is associated with auspiciousness, prosperity, and happiness. With each sip of tea, you can savor the fragrance and warmth of the magnolia, infusing your life with joy and serenity.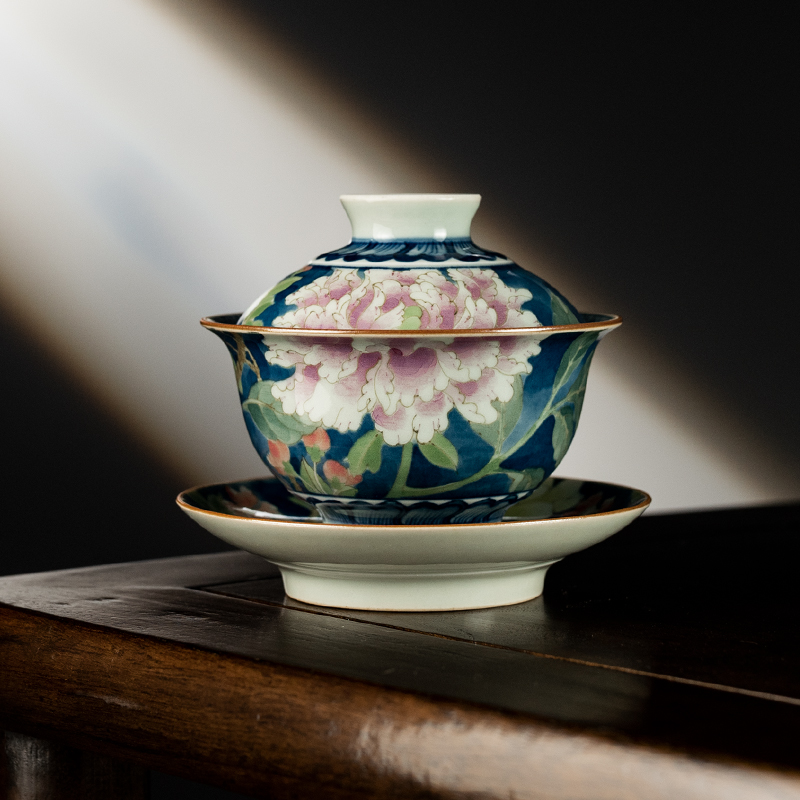 Additional information
| | |
| --- | --- |
| Style: Gaiwan | Gaiwan, Tea Set |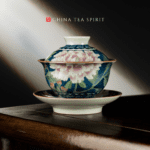 Handmade Hand-painted Ceramics Magnolia Begonia Peony Gaiwan Tea Set
Your review
* Review is required
Email
* Email is required
Add photos or video to your review