SALE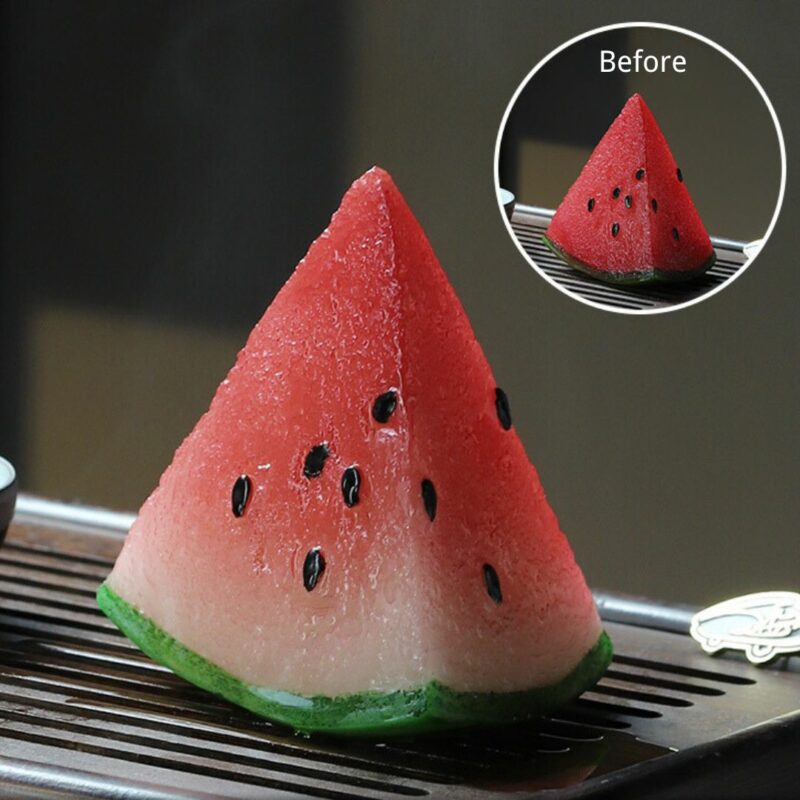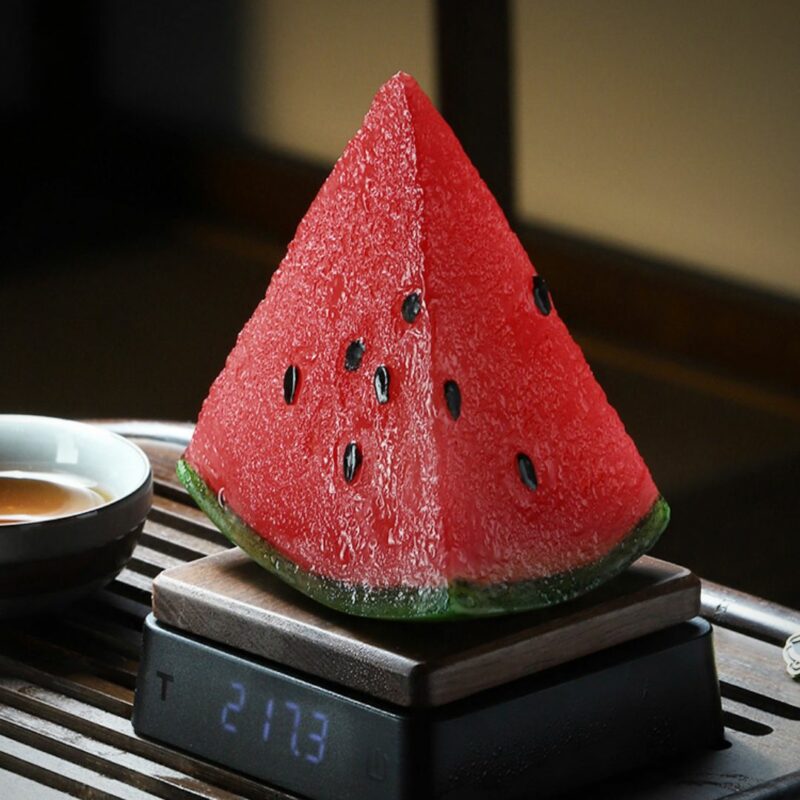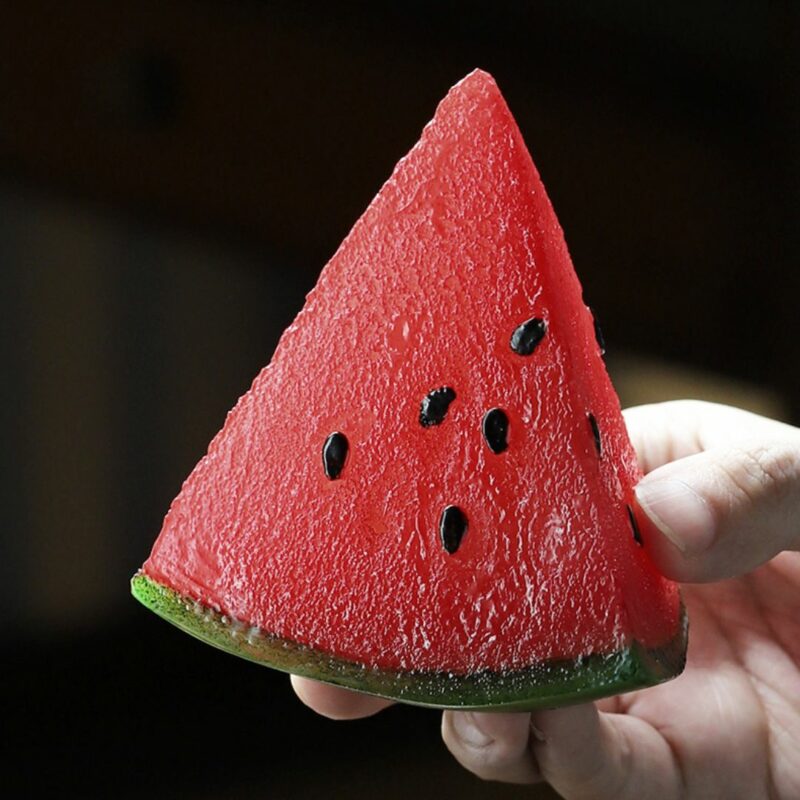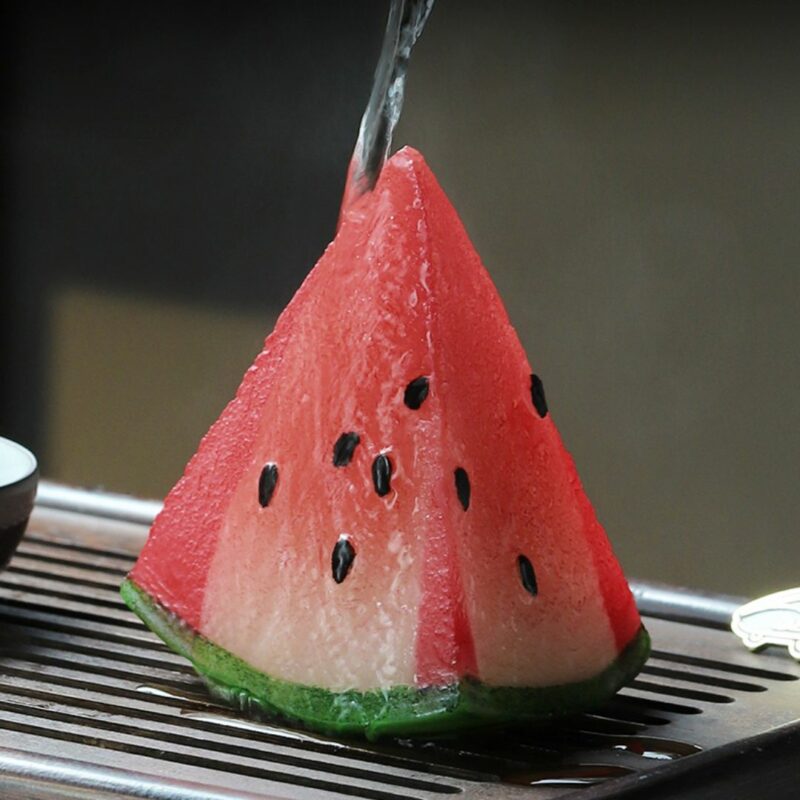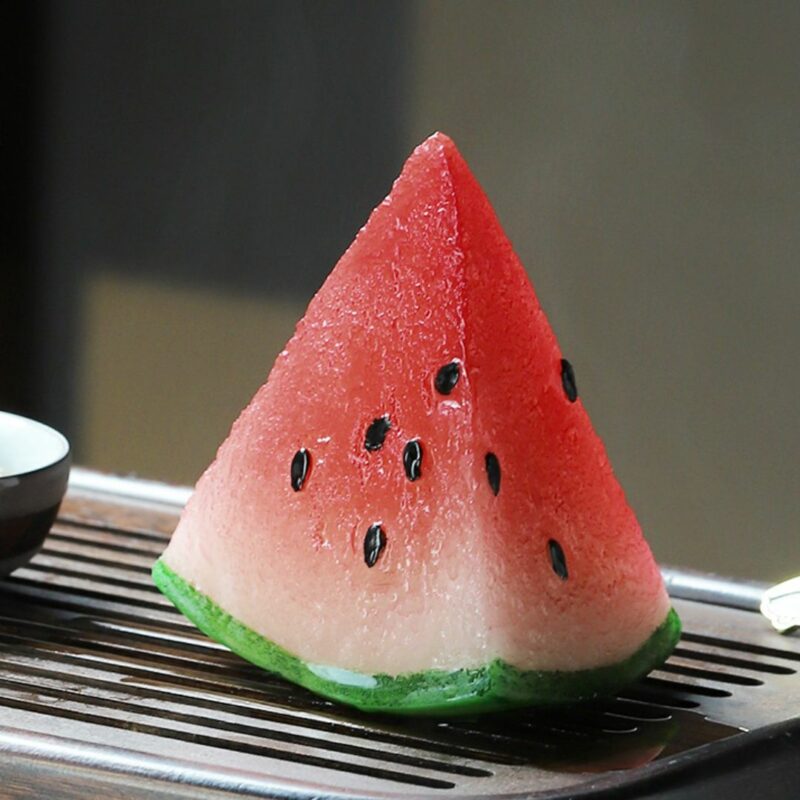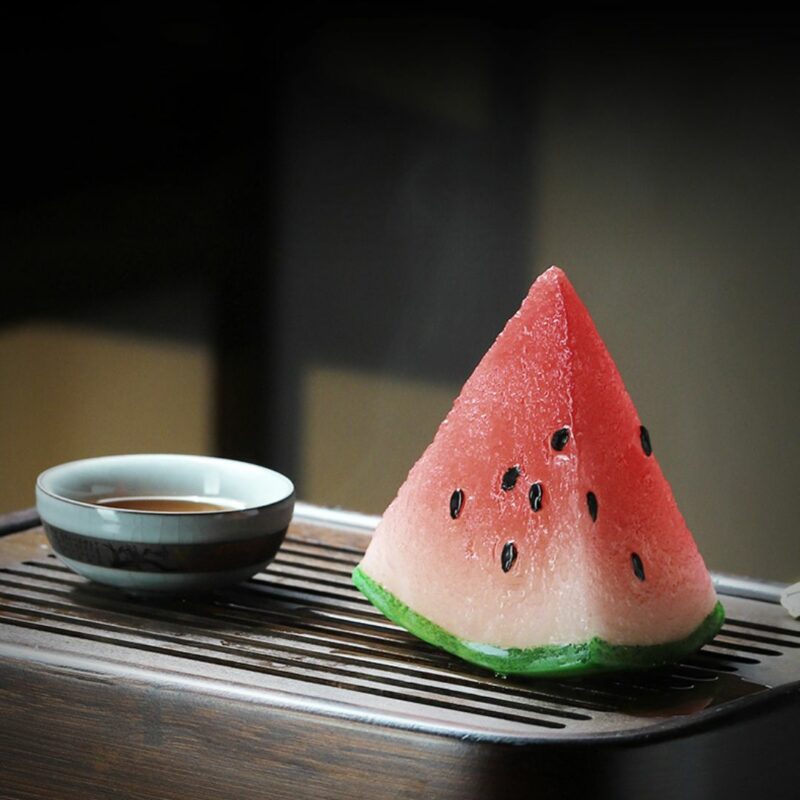 Creative Color Changing Resin Watermelon Slice Tea Pet

Highlights: Creative, Color Changing
Size: 9.5 * 7 * 10cm
Weight: ~217.3g
Material: Resin
Origin: Dehua
Description:
• Experience color-changing magic: Made of high-quality, color-changing resin, our tea pet transforms into a vibrant red slice with black seeds as you pour hot tea over it. It's a magical experience that will make your tea time even more enjoyable.
• Unique and functional: Our tea pet not only adds a fun element to your tea collection but also absorbs excess heat from your tea, making it the perfect companion for a hot cup of tea. It's sure to impress your guests and make them ask where you got it.
• Fun gift for tea lovers: Looking for a unique gift for a tea lover in your life? Our Creative Color Changing Resin Watermelon Slice Tea Pet is the perfect choice! It's a fun and functional accessory that will bring joy to their daily routine and show them how much you care about their love for tea.
Why choosing China Tea Spirit:
✔ Artisan made with proven high quality.
✔ Best-in-class customer service with a 5 star rating.
✔ Worldwide shipping. Free on all orders over $49.
✔ 100% money back guarantee if not fully satisfied
Payment tips:
We offer secured payment via PayPal. If you prefer to pay with credit or debit card. Just click the PayPal button then click 'Pay with Credit or Debit Card'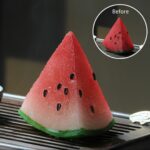 Creative Color Changing Resin Watermelon Slice Tea Pet
Your review
* Review is required
Email
* Email is required
Add photos or video to your review