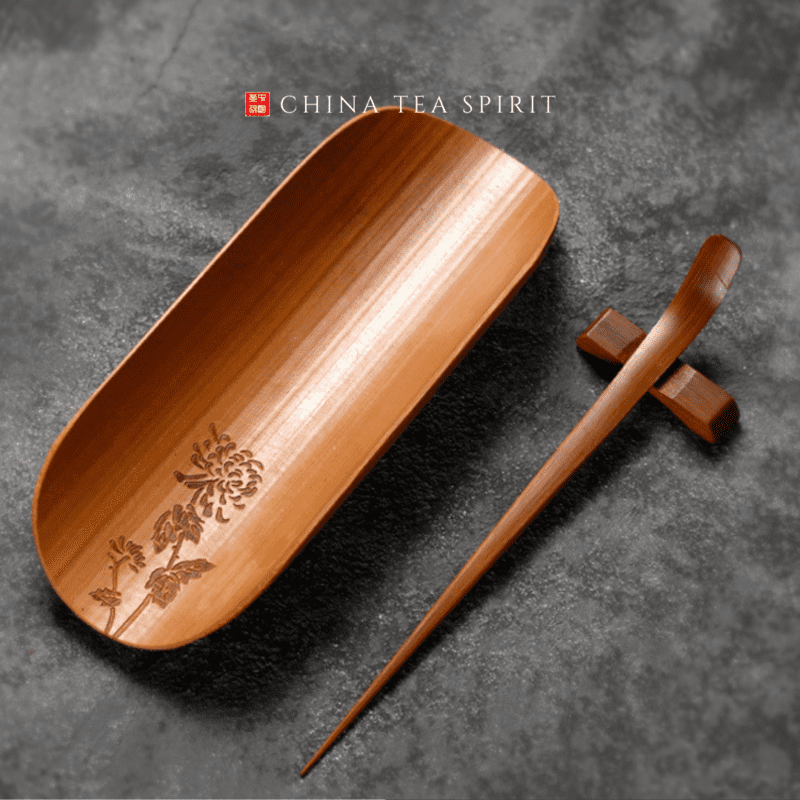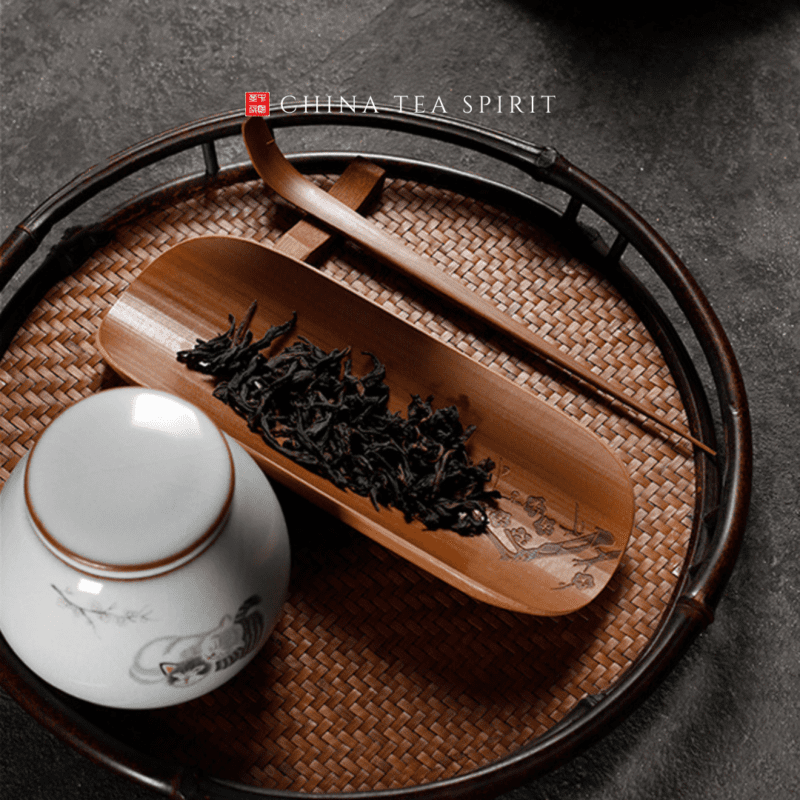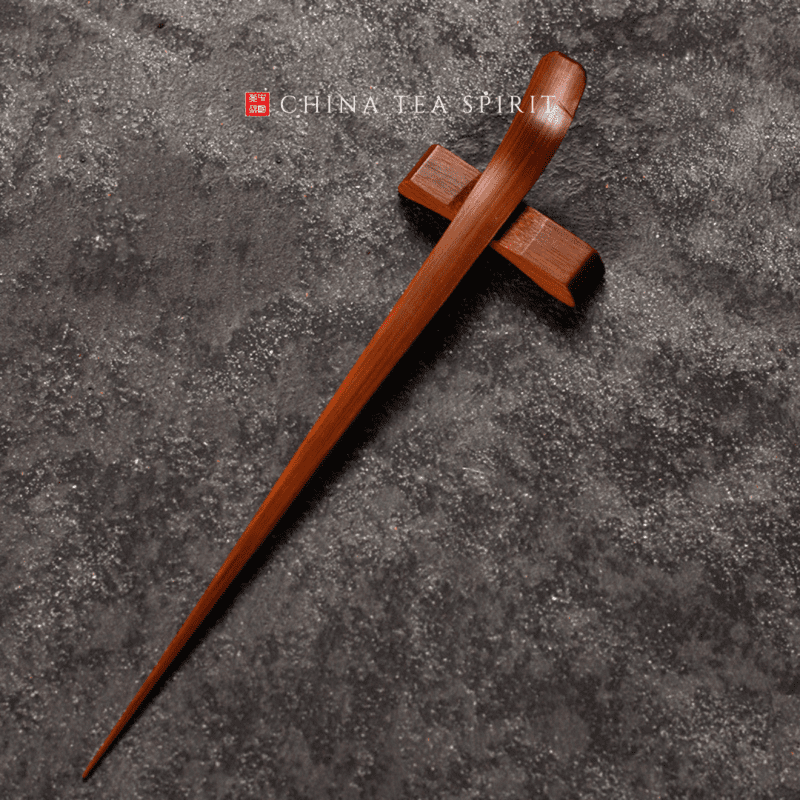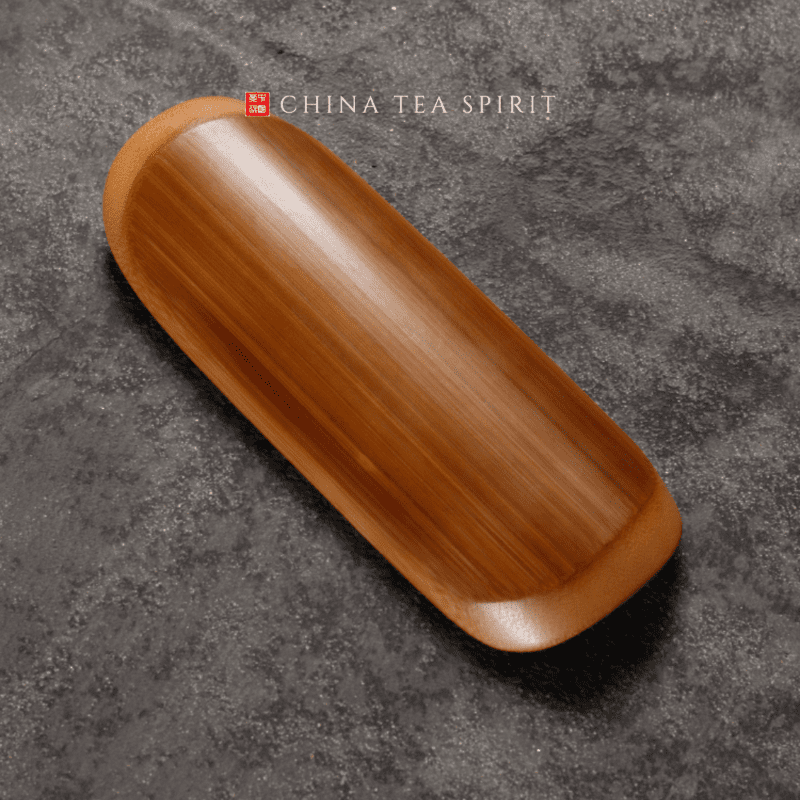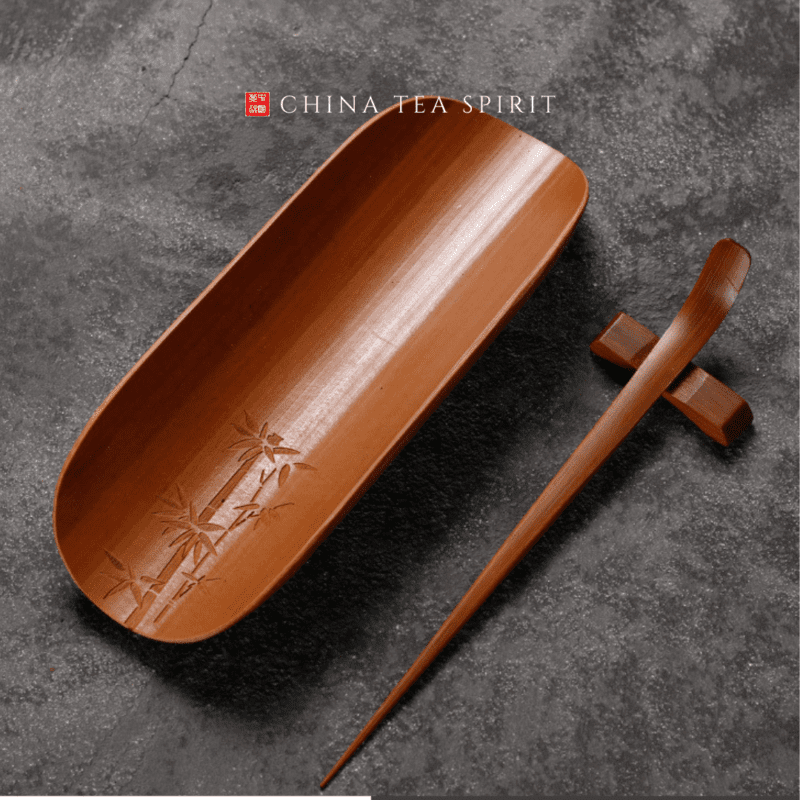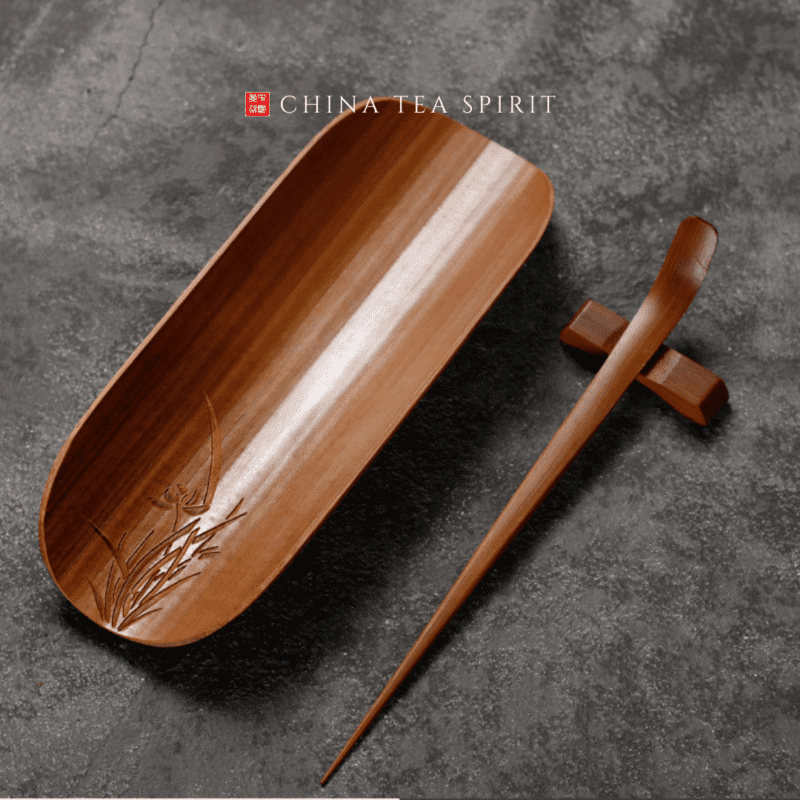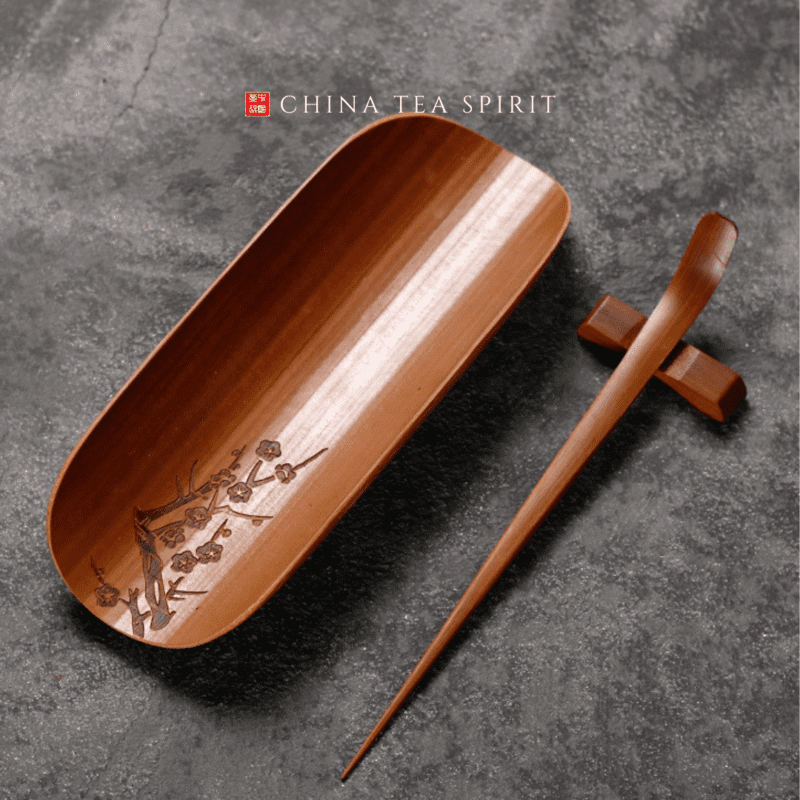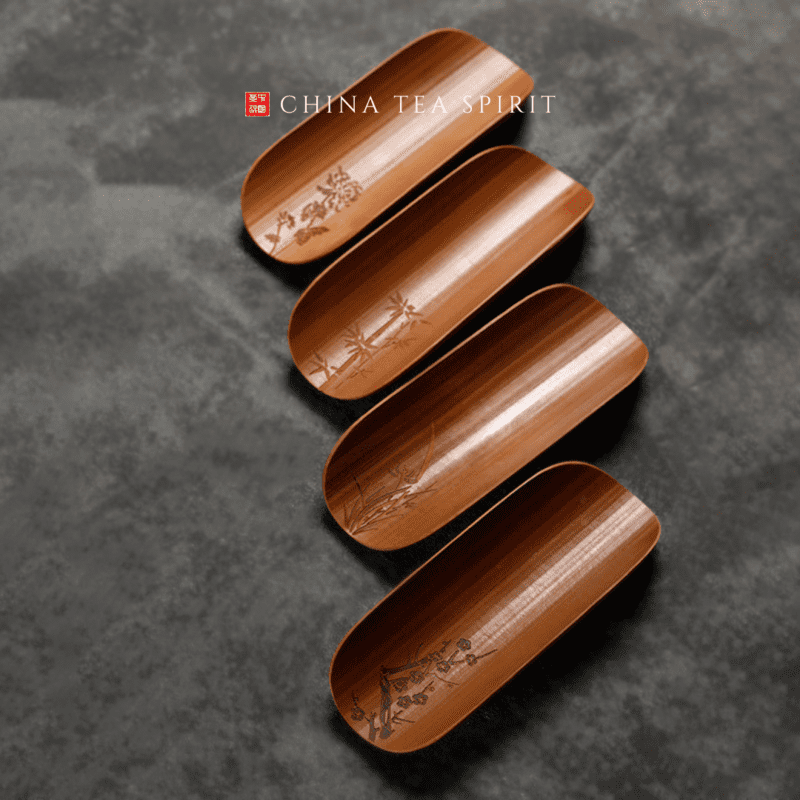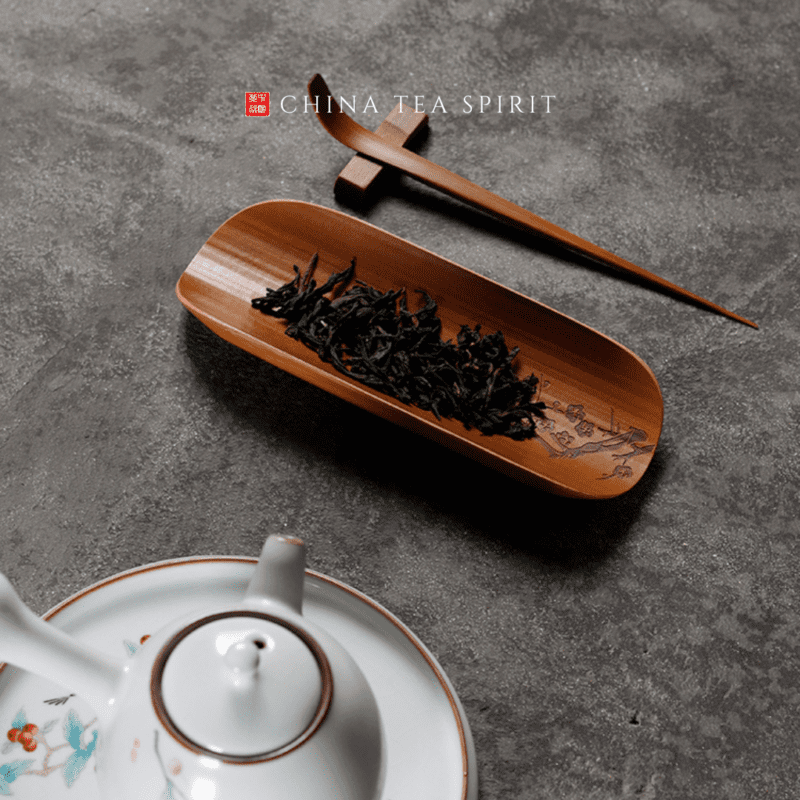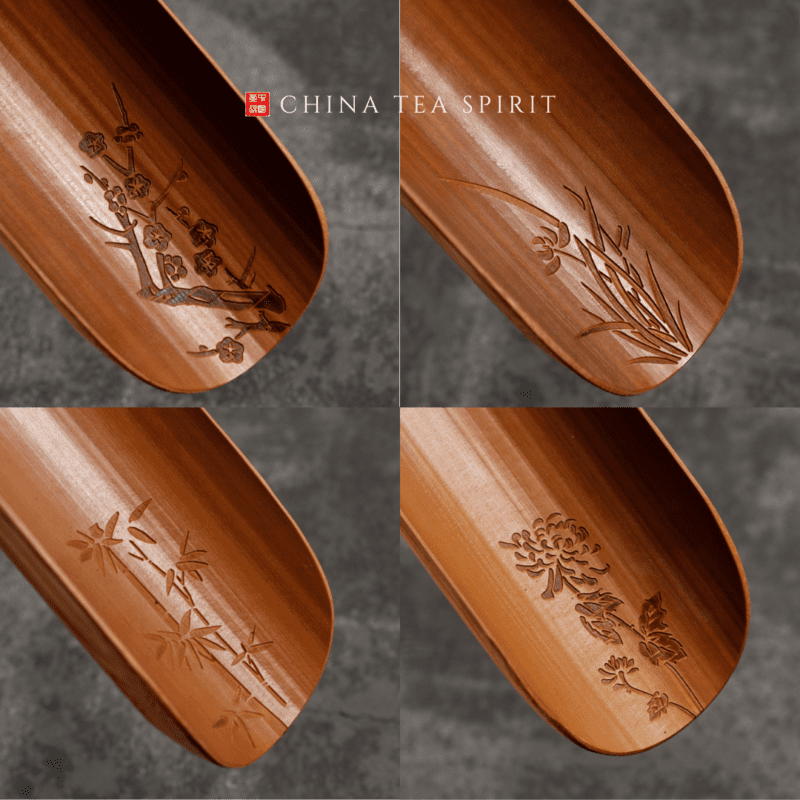 Handmade Bamboo ChaZe Set
$36.90
This Chaze (茶则) is made of bamboo. It retains the flavor of the tea leaves better. There are 4 style for this product. The meaning for each design:
1. Plum Chaze: Plum blooms when it is cold, and after blooming and withering, it is beautiful and refined, but it does not compete with other flowers. Therefore, it has always been used to symbolize perseverance, arrogance, and indomitable noble character.
2. Orchid Chaze : Orchids mostly grow in secluded places, and the colors are very light, symbolizing alienation and filthy politics, so as to preserve the quality of their beautiful character.
3. Bamboo Chaze: Bamboo does not wither in winter. It is upright, neither arrogant nor humble, and it symbolizes elegant people with different customs.
4. Chrysanthemum Chaze: Chrysanthemum is not only beautiful and elegant, but also has the spirit of being proud of frost and fighting snow despite the severe cold.
– Highlights: Handmade
– Size: 18cm * 6.5cm (Chaze); 20cm (Chashi)
– Material: Bamboo
– Origin: Dehua
– Packing list: Chaze * 1; Chashi * 1; Chazhen * 1
Description
This Chaze (茶则) is made of bamboo. It retains the flavor of the tea leaves better. There are 4 style for this product. The meaning for each design:

1. Plum Chaze: Plum blooms when it is cold, and after blooming and withering, it is beautiful and refined, but it does not compete with other flowers. Therefore, it has always been used to symbolize perseverance, arrogance, and indomitable noble character.
2. Orchid Chaze : Orchids mostly grow in secluded places, and the colors are very light, symbolizing alienation and filthy politics, so as to preserve the quality of their beautiful character.
3. Bamboo Chaze: Bamboo does not wither in winter. It is upright, neither arrogant nor humble, and it symbolizes elegant people with different customs.
4. Chrysanthemum Chaze: Chrysanthemum is not only beautiful and elegant, but also has the spirit of being proud of frost and fighting snow despite the severe cold.

– Highlights: Handmade

– Size: 18cm * 6.5cm (Chaze); 20cm (Chashi)

– Material: Bamboo

– Origin: Dehua

– Packing list: Chaze * 1; Chashi * 1; Chazhen * 1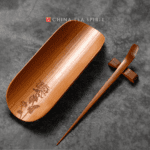 Handmade Bamboo ChaZe Set
Your review
* Review is required
Email
* Email is required
Add photos or video to your review