SALE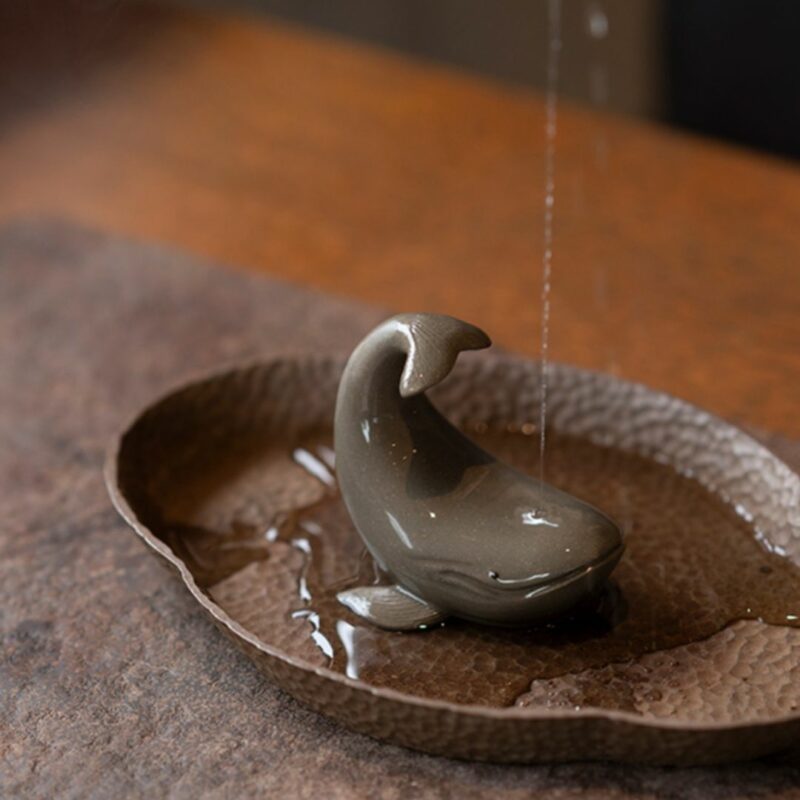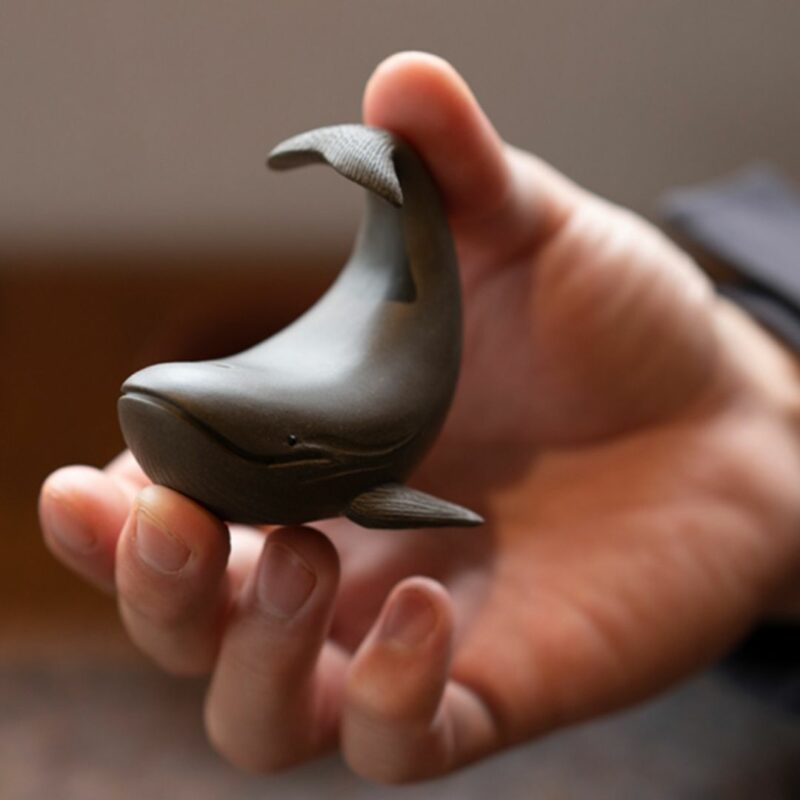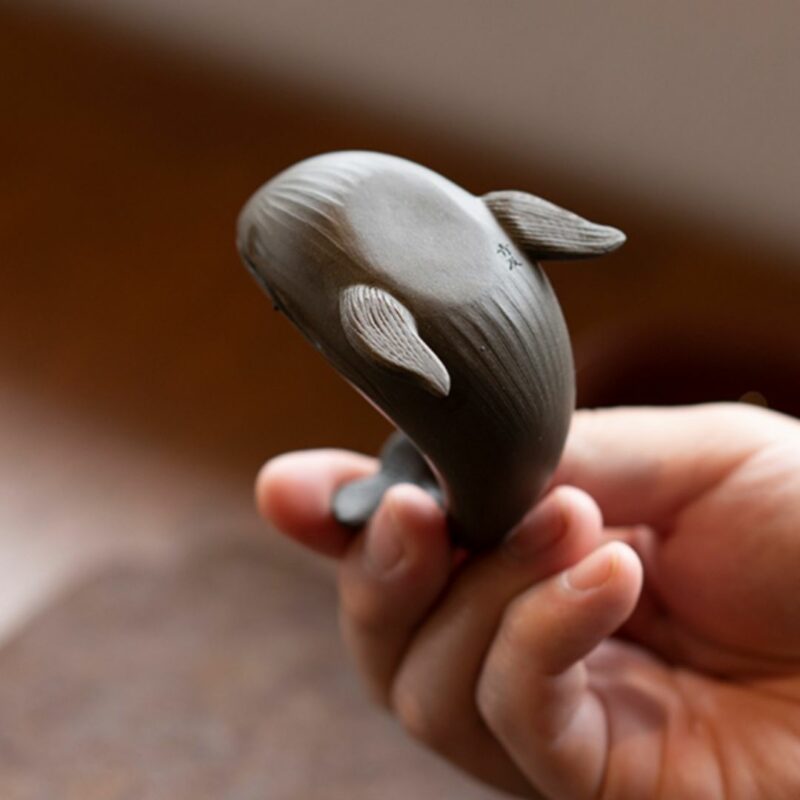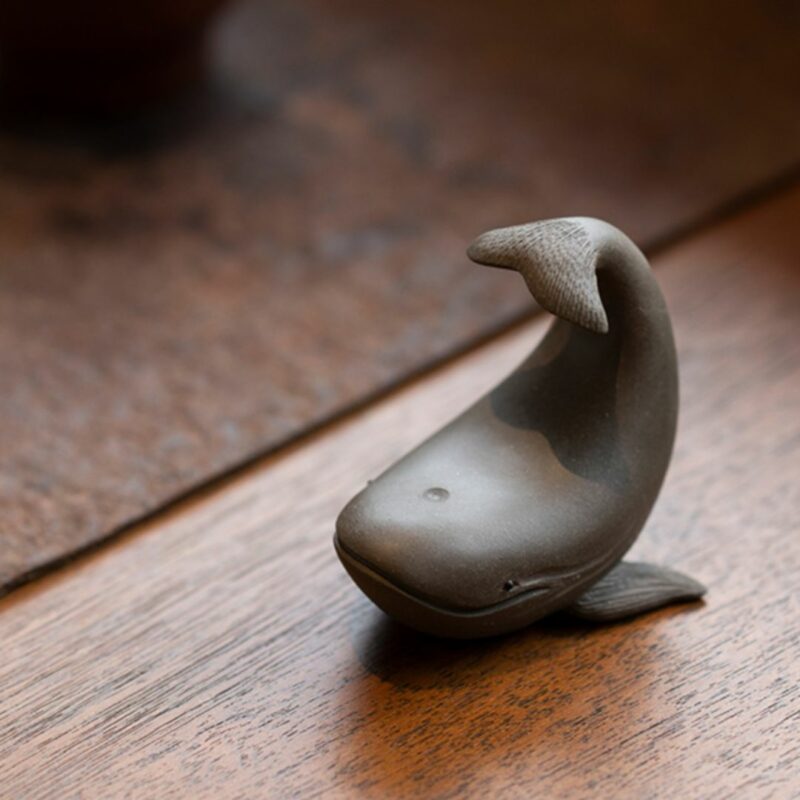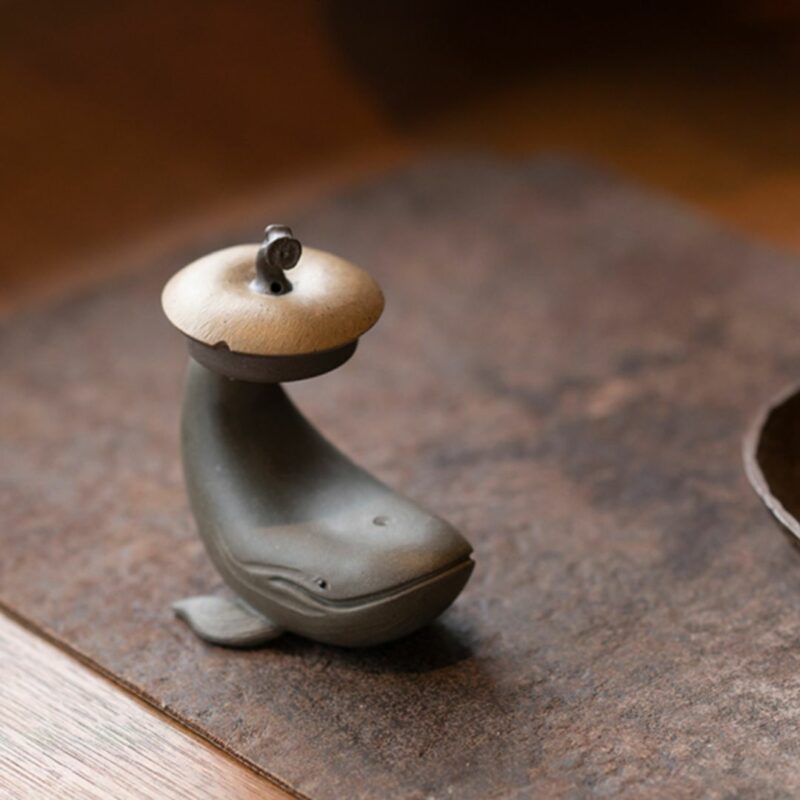 Handmade Qing Hui Duanni Water Spraying Whale Tea Pet

Highlights: Handmade, Water spraying
Size: W 8.1cm * H 10cm
Material: Qing Hui Duanni
Origin: Yixing
Author: Ye Qun
Before the purchase:
Please note this product is made to order. Our artist takes 10-15 days to finish a little whale, which means every single piece is a true labor of love. Made to order products are not refundable unless shipping breakage.
Why choosing China Tea Spirit:
✔️ Artisan made with proven high quality.
✔️ Best-in-class customer service with a 5 star rating.
✔️ Worldwide shipping. Free on all orders over $49.
✔️ 100% money back guarantee if not fully satisfied
Payment tips:
We offer secured payment via PayPal. If you prefer to pay with credit or debit card. Just click the PayPal button then click 'Pay with Credit or Debit Card'
Description
Video showcase
The Perfect Tea Companion
This tea pet is made of high-quality Qing Hui Duanni clay, which is known for its beautiful color and texture. With its adorable whale shape and intricate details, this tea pet is not only functional but also a beautiful piece of art that will enhance your tea table. It will keep you company during your tea sessions and bring a touch of joy and warmth to your heart.
The Power of Tea Pets
Not only is this tea pet a lovely decoration, but it also has an important role in the tea-drinking process. When you pour hot water over it, the water will spray out of the whale's blowhole, which is not only fun to watch but also serves a practical purpose. The water that sprays out of the tea pet will help to clean your teapot or teacups, ensuring that your tea is brewed in a clean and hygienic way.
A Unique and Personal Gift
Looking for a special gift for a tea lover in your life? Look no further than this Handmade Qing Hui Duanni Water Spraying Whale Tea Pet! This tea pet is a unique and personal gift that will show your loved one just how much you care. It is perfect for birthdays, holidays, or any occasion when you want to give a gift that is both thoughtful and beautiful. Your friend or family member will cherish this tea pet for years to come and think of you every time they use it.
A Versatile and Convenient Accessory
This Handmade Qing Hui Duanni Water Spraying Whale Tea Pet is not only beautiful and functional, but it is also versatile and convenient. The whale's tail can be used as a lid holder, making it easier for you to prepare your tea without worrying about where to place the lid. This convenient feature saves you time and hassle, allowing you to focus on enjoying your tea. With its multiple uses and unique design, this tea pet is truly a one-of-a-kind accessory that every tea lover should have in their collection.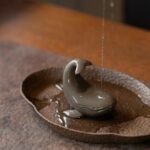 Handmade Qing Hui Duanni Water Spraying Whale Tea Pet
Your review
* Review is required
Email
* Email is required
Add photos or video to your review