SALE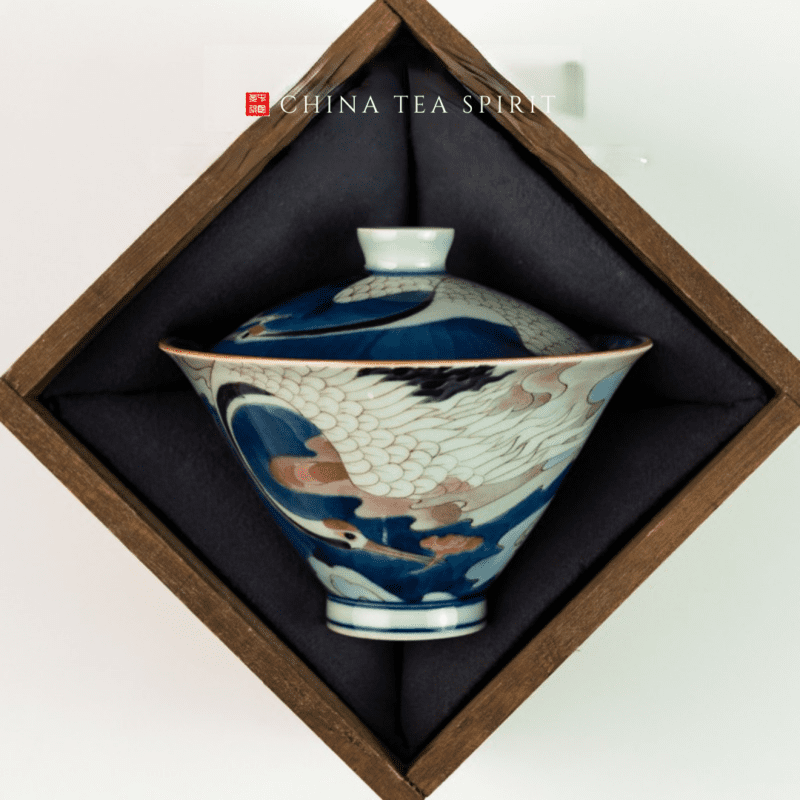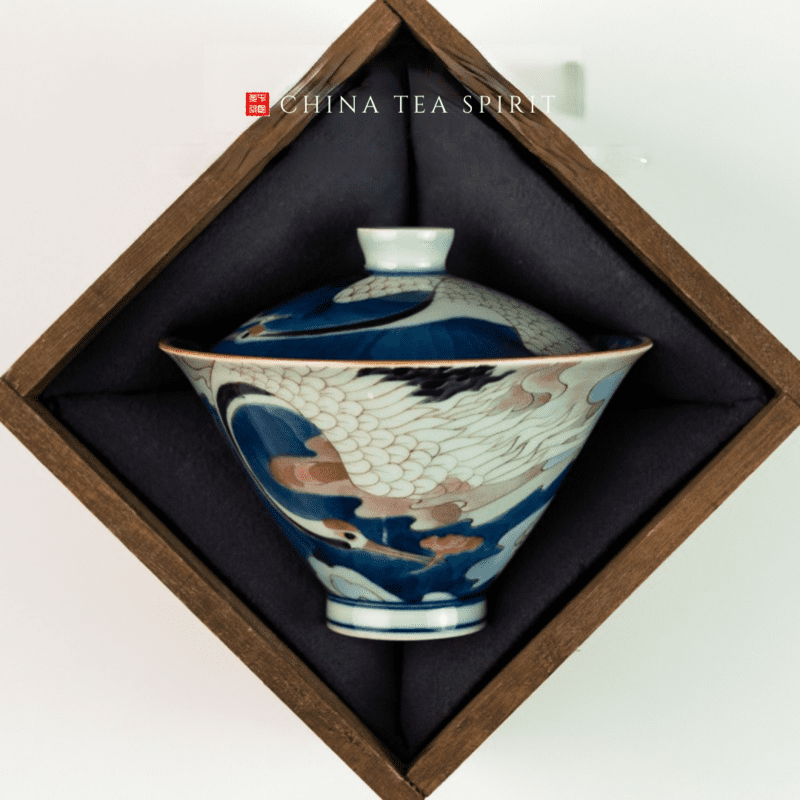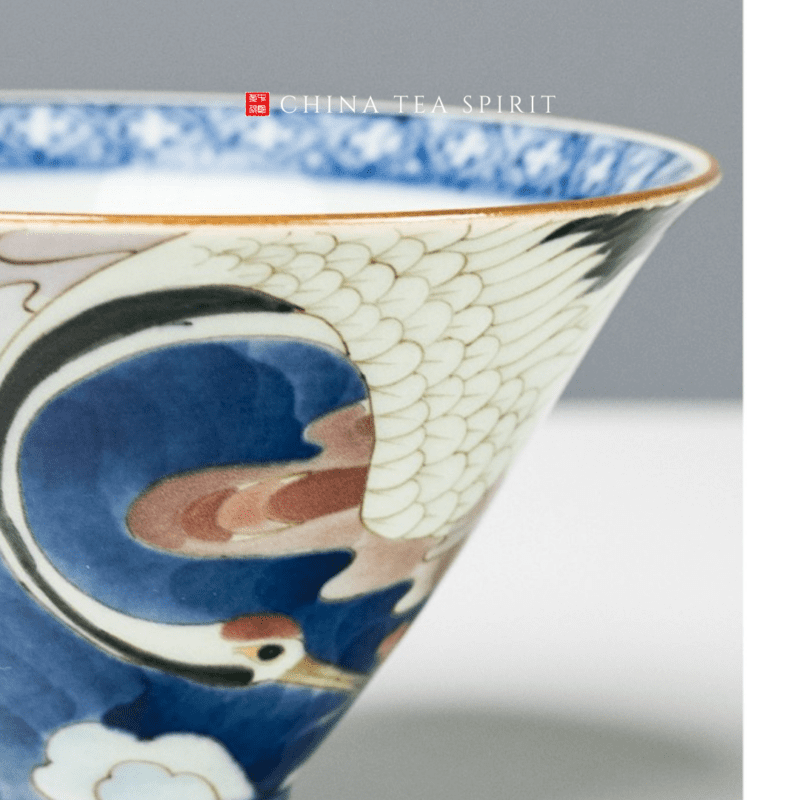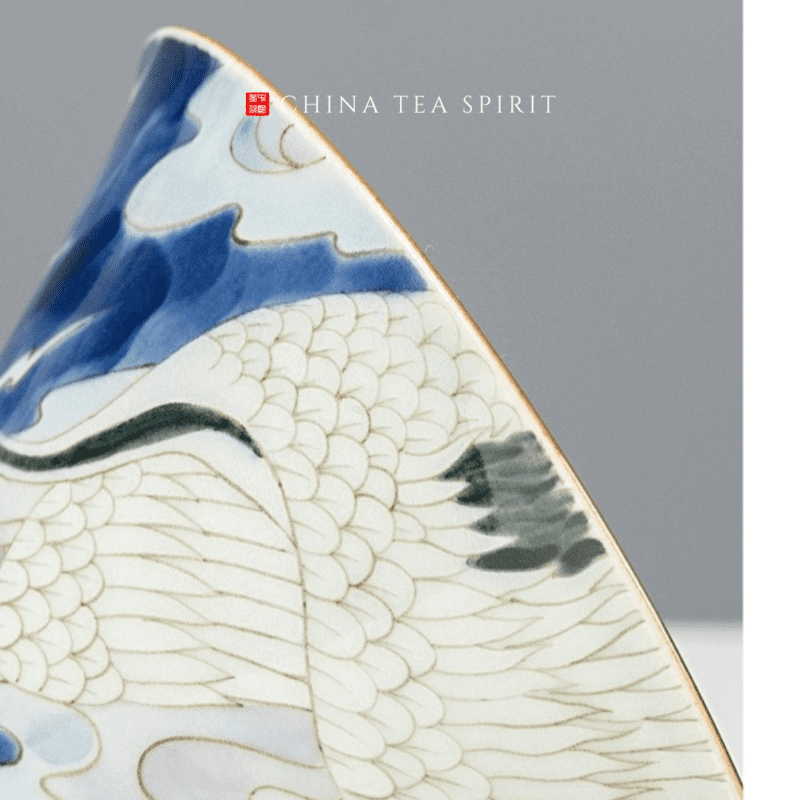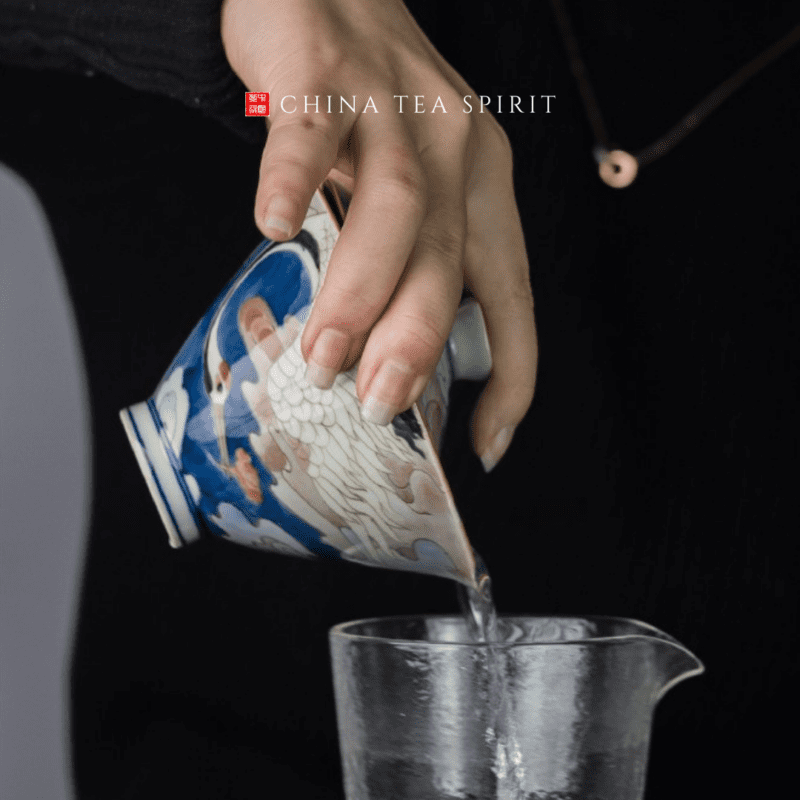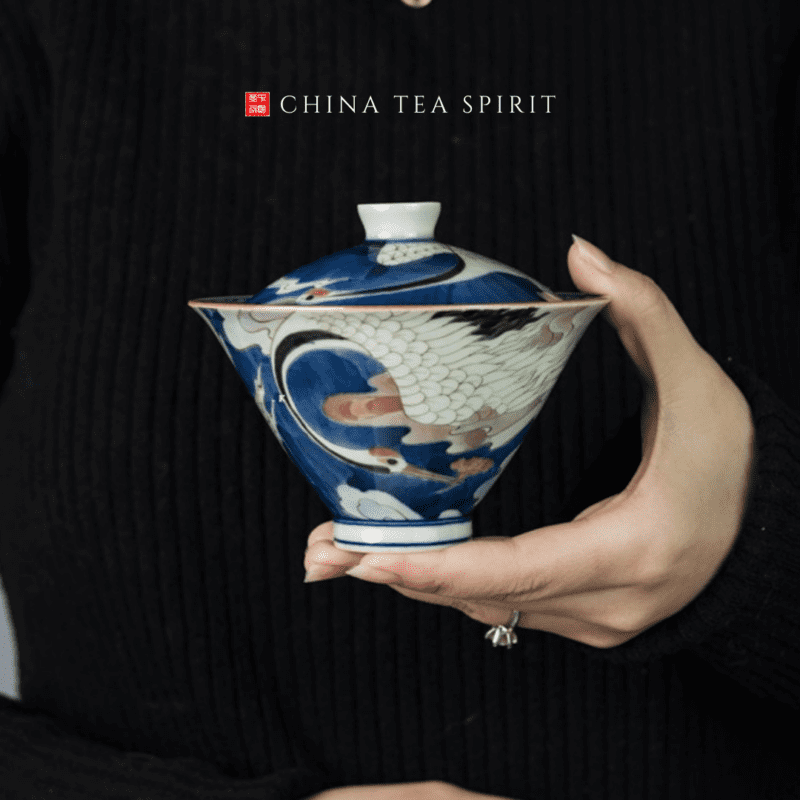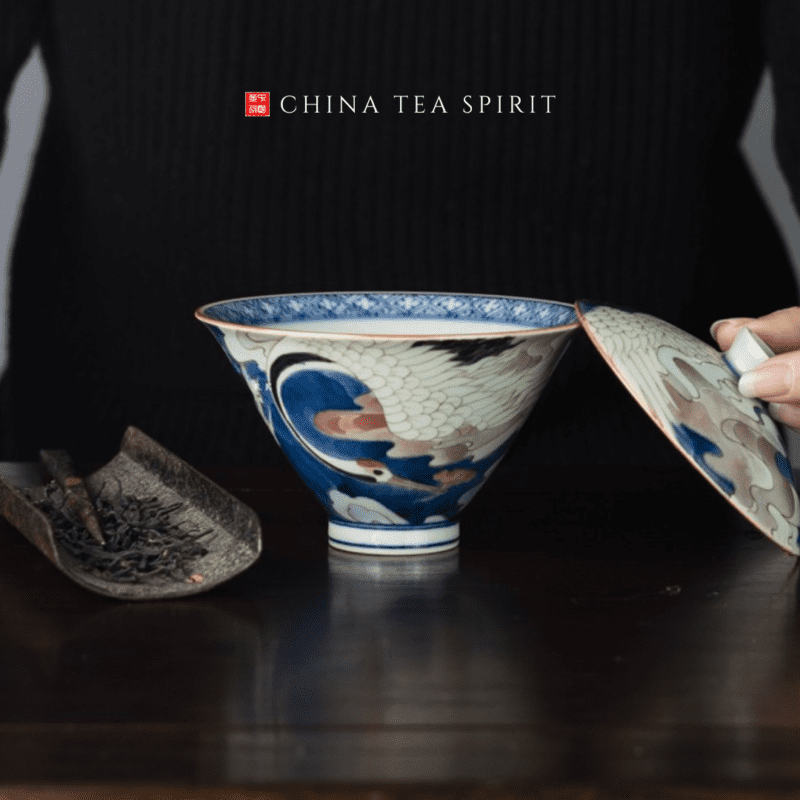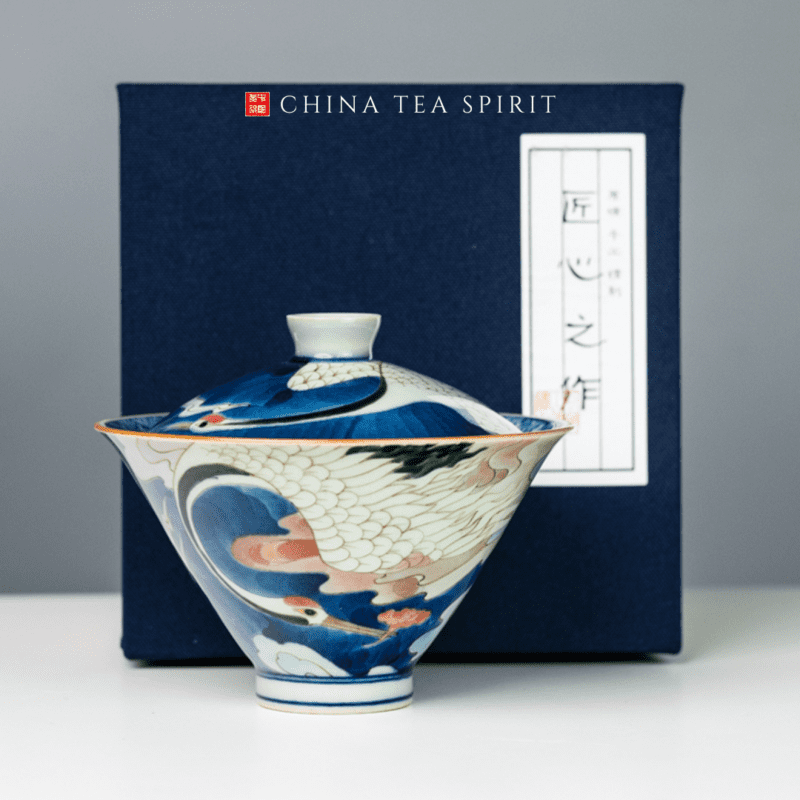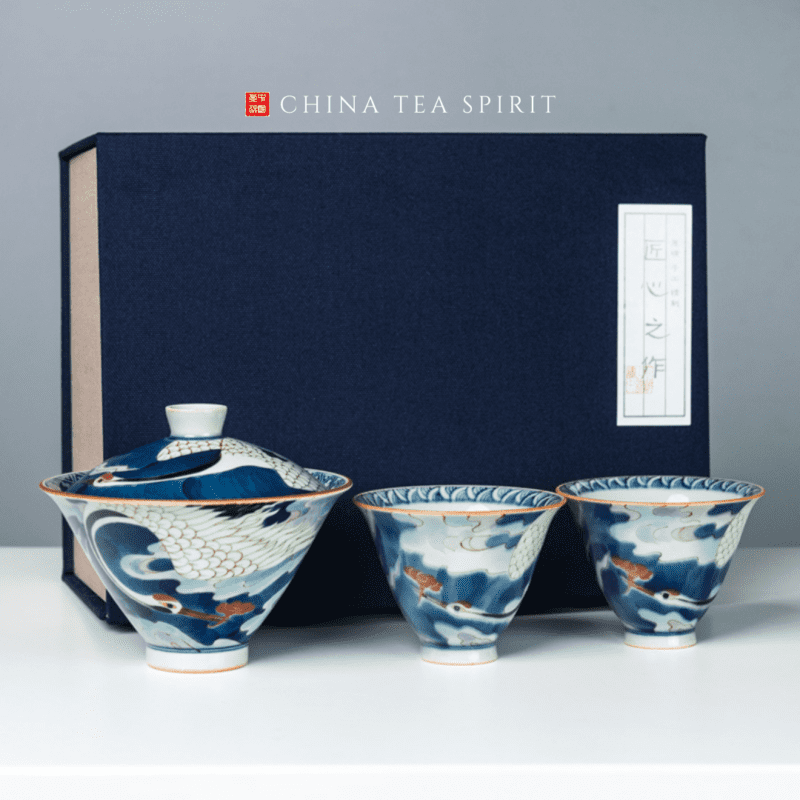 Hand-painted Creative Ceramics Fairy Crane Gaiwan Tea Set
$199.90 – $299.90
From our premium Neo-Classic Series. This is the artwork from Jingdezhen Xunzhen Tang.
On the surface of the Gaiwan, the fairy crane is flying through the clouds. And in its mouth, it's carrying an Lingzhi. This design comes from the story that the fairy crane protecting the sacred Lingzhi.
The master uses the classical technique called 青花斗彩, which combines the overglaze and underglaze decoration, using the celadon as the base color, and on top of that is the colorful details, making this complex fairy crane handpainting remarkably beautiful.
It's handmade with Kaolinite clay from Jingdezhen, fired at 1340°C, giving it the vintage feel.
The Gaiwan is certified with signature of Xunzhen Tang is on the bottom.
The Gaiwan also has two tea cups to pair with, making a set.
When using this tea ware for tea session, it will show your tea friends your tea art taste.
More importantly, it's an precious collectable and artwork that grows value.
– Name: 仿古青古釉手繪《飛羽仙芝》斗笠蓋碗
– Highlights: Hand-painted, Creative
– Size: W 10.5cm * H 8.5cm
– Material: Ceramics
– Origin: Jingdezhen
– Packing list: Gaiwan * 1; Gift box * 1

Description
The Story of  Creative Ceramics Fairy Crane Gaiwan
Step into a world where the grace of the ancient crane and the wisdom of the spiritual realm converge. Inspired by the captivating works of Xu Beihong's crane paintings, we present the Fairy Crane Gaiwan, a masterpiece that seamlessly fuses traditional Chinese painting and the exquisite culture of tea.
In Chinese folklore, cranes are revered as messengers of the divine, residing in a mythical realm that bridges the mortal world and the realm of spirits. Symbolizing wisdom, foresight, tranquility, and peace, the crane has captured our imaginations for centuries.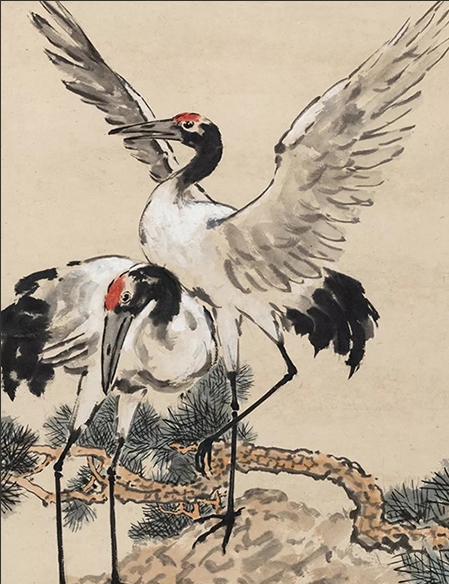 The Craftsmanship of Jingdezhen Blue and White Underglaze Porcelain
This technique involves applying cobalt blue pigments onto a white porcelain base, then firing it at high temperatures. Skilled artisans use brushes to create intricate patterns. A transparent glaze is applied to protect the painted surface, resulting in a seamless integration during firing. Jingdezhen blue and white underglaze porcelain is known for its vibrant blue hues and delicate details. Dating back to the Yuan Dynasty, this craftsmanship represents the skill of generations of artisans. It continues to captivate collectors worldwide, showcasing the enduring appeal of this exquisite porcelain art form.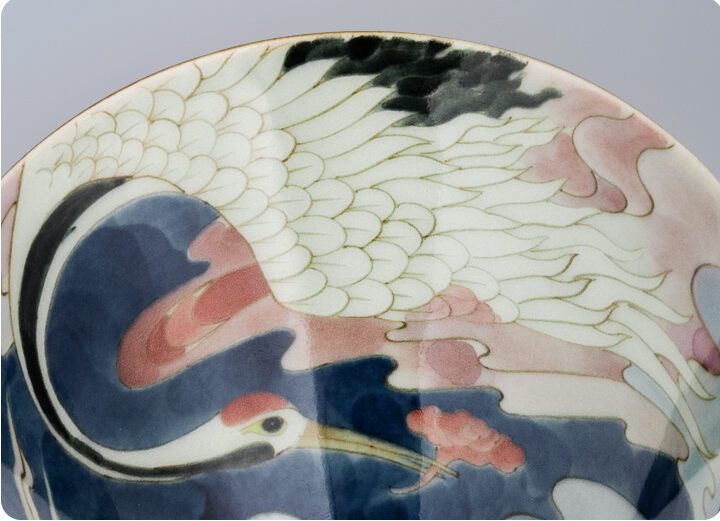 The Auspicious Symbolism
The crane holds a revered place in Chinese culture with its auspicious meanings. It symbolizes longevity, grace, and elegance. The crane's wisdom and foresight are admired, while its tranquil nature represents peace. Often seen as a messenger of the divine, it bridges the mortal and spiritual realms. These positive associations make the crane a beloved symbol in China, embodying aspirations for a long and prosperous life, wisdom, tranquility, and a connection to the spiritual realm.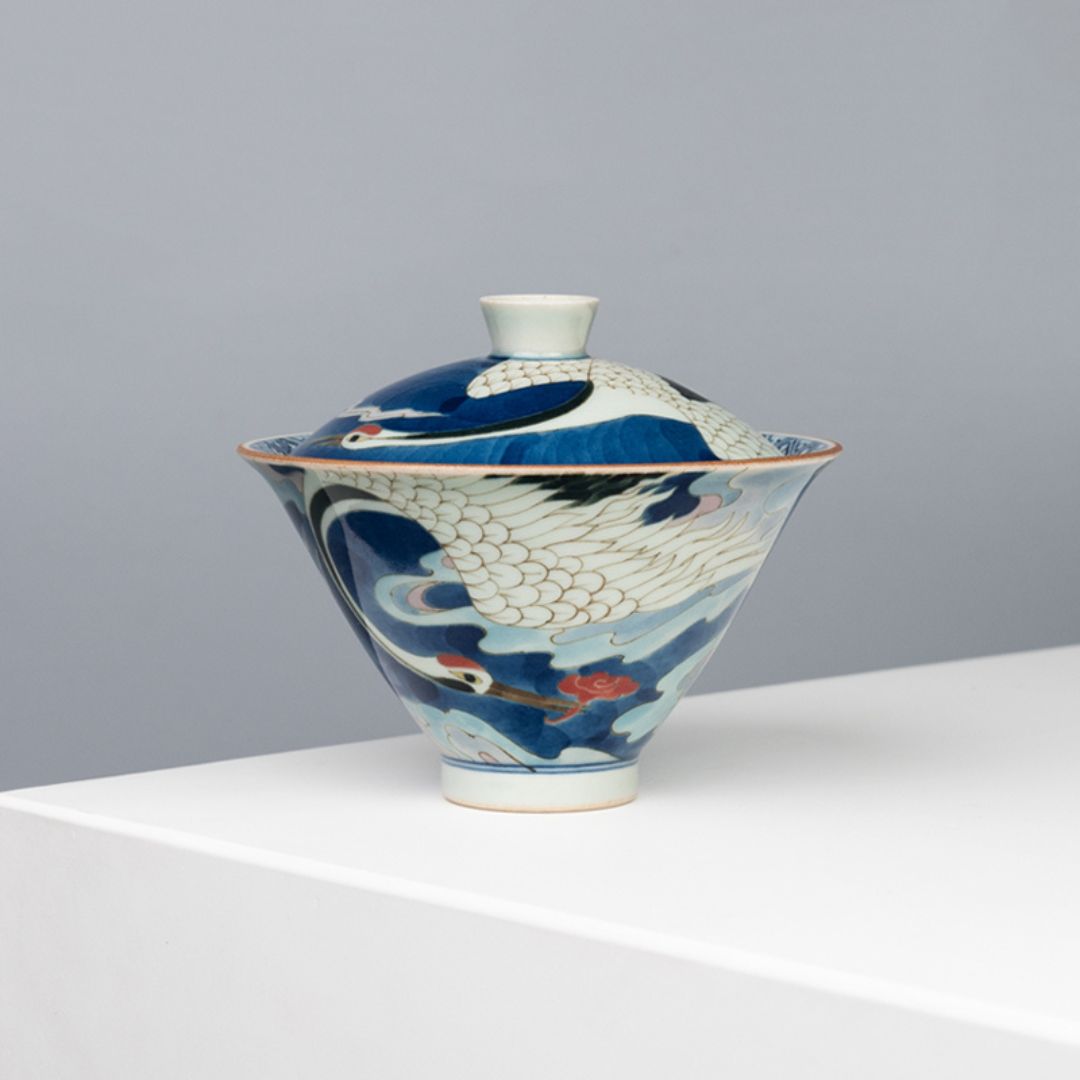 Additional information
| | |
| --- | --- |
| Style: Gaiwan | Gaiwan, Tea Set |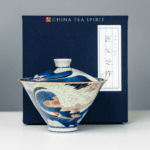 Hand-painted Creative Ceramics Fairy Crane Gaiwan Tea Set
Your review
* Review is required
Email
* Email is required
Add photos or video to your review