SALE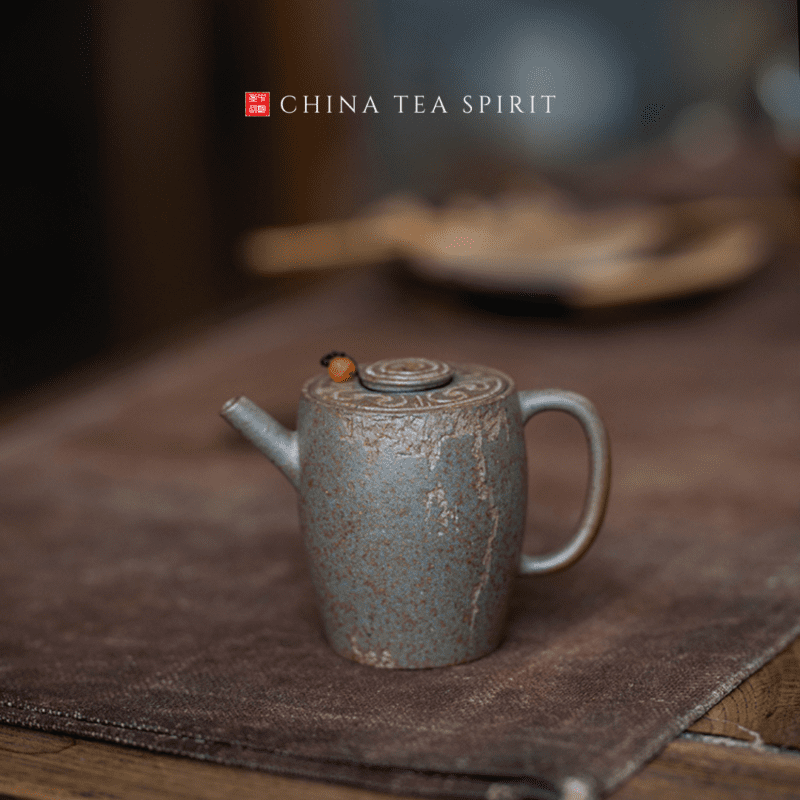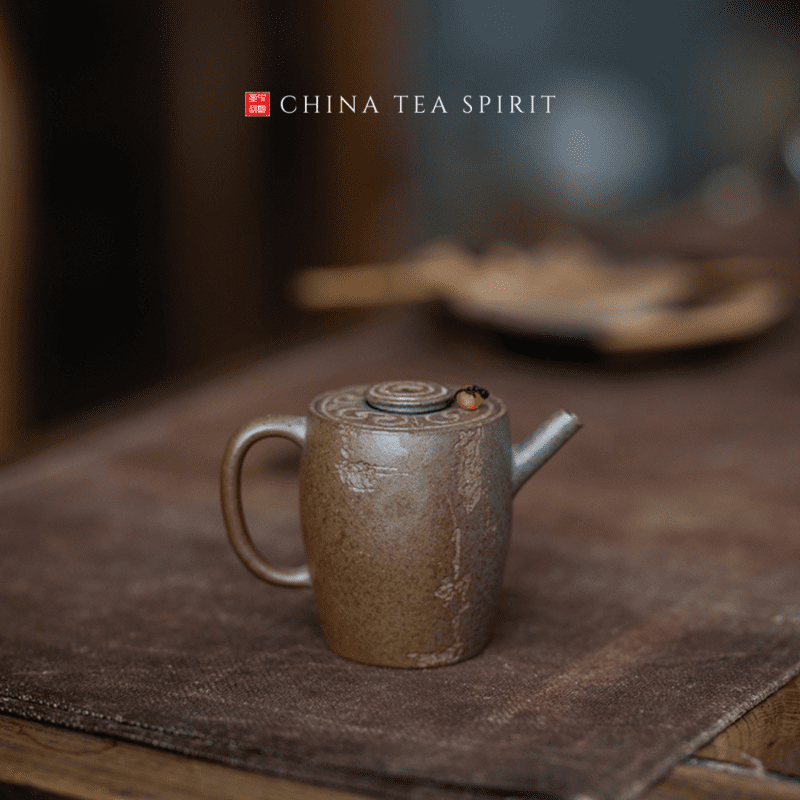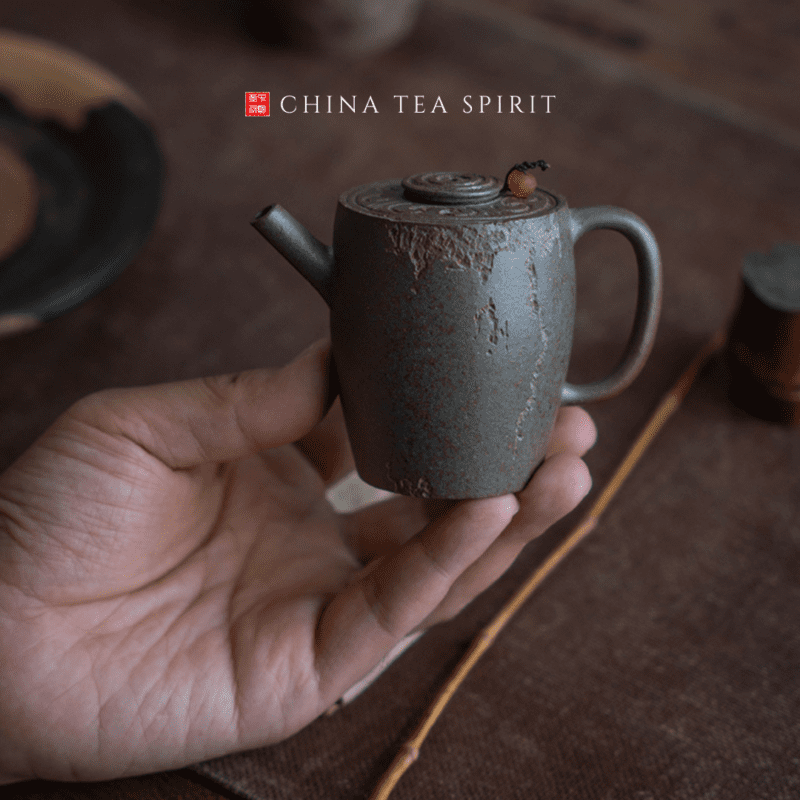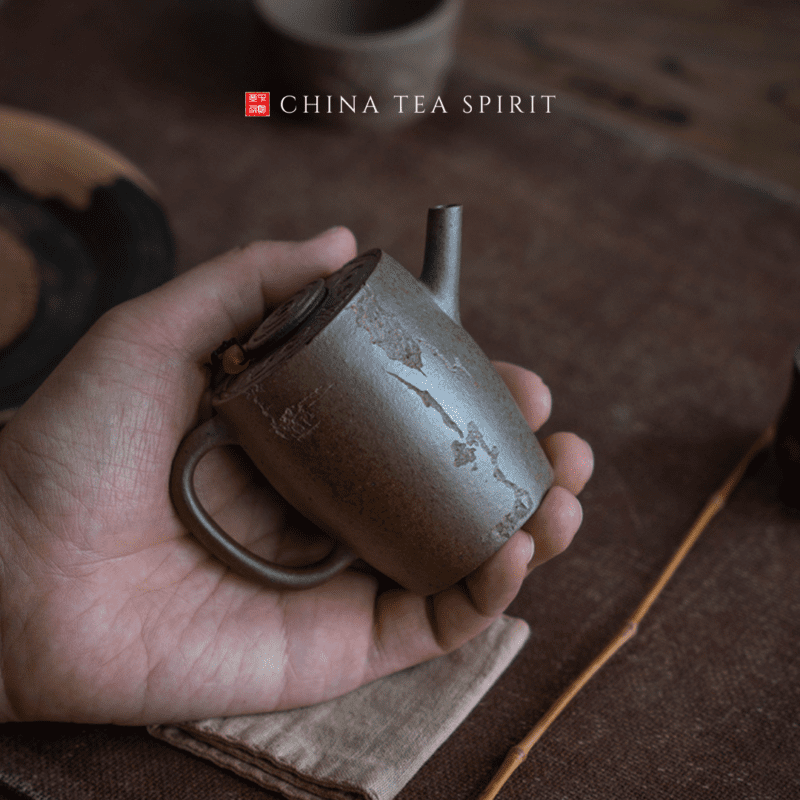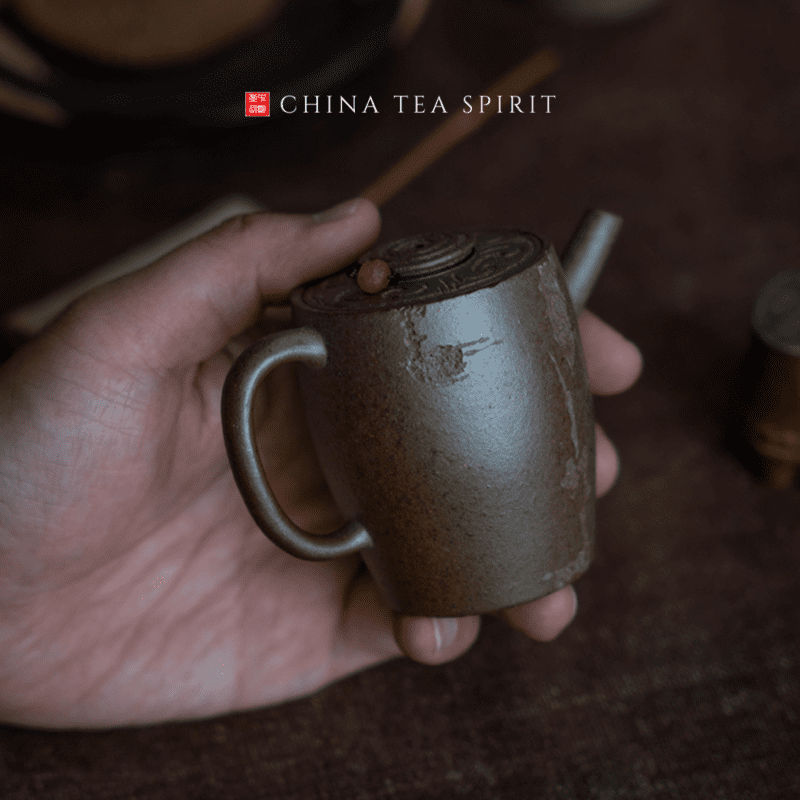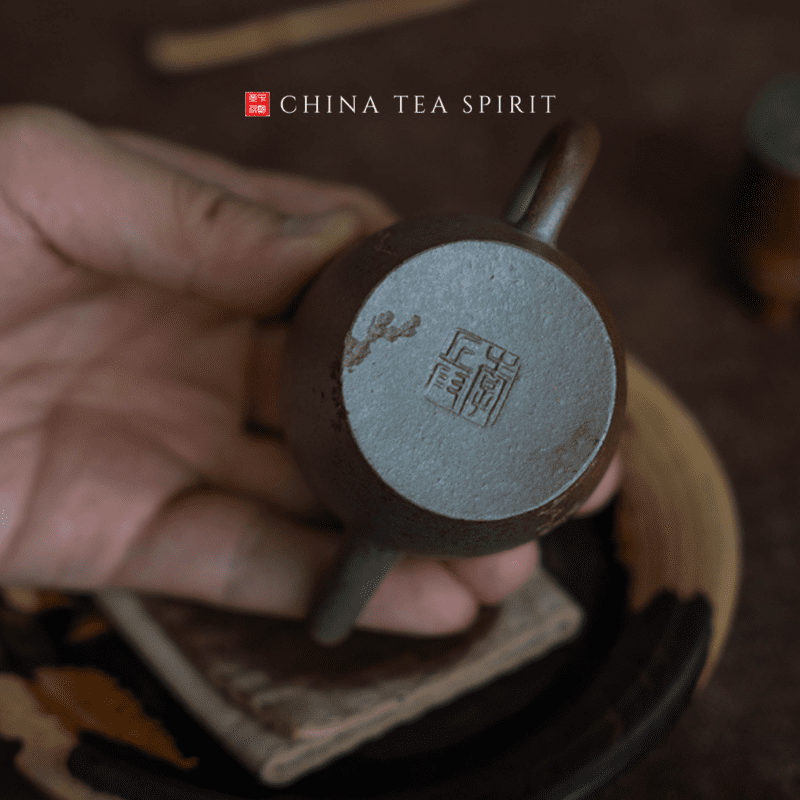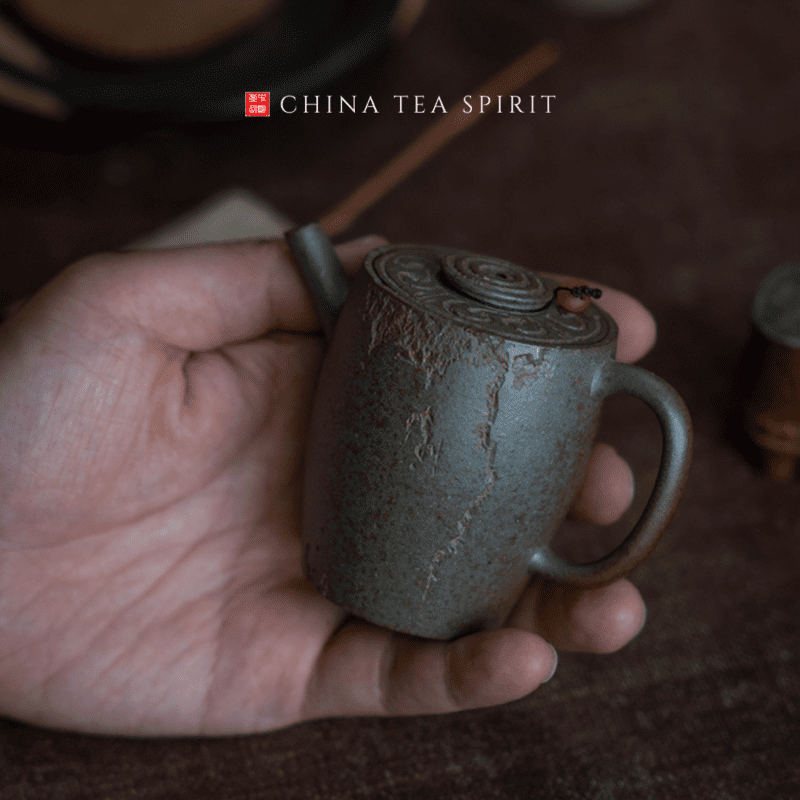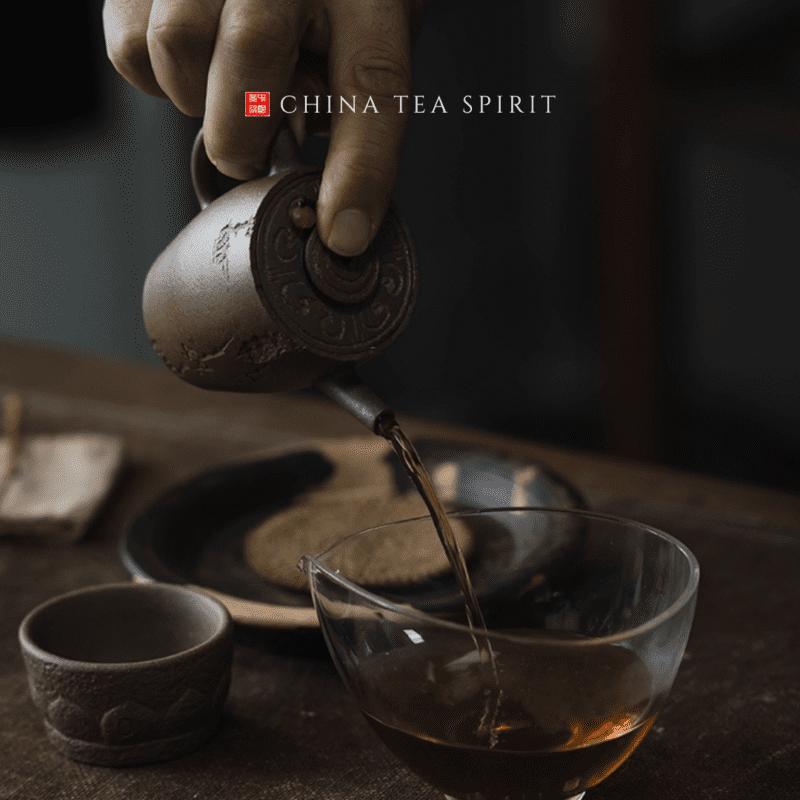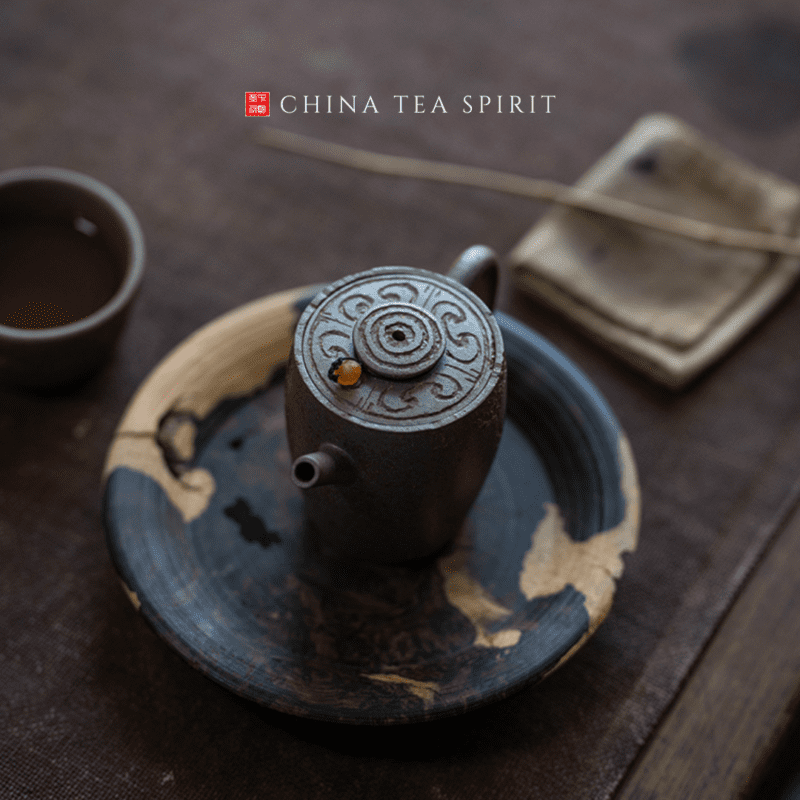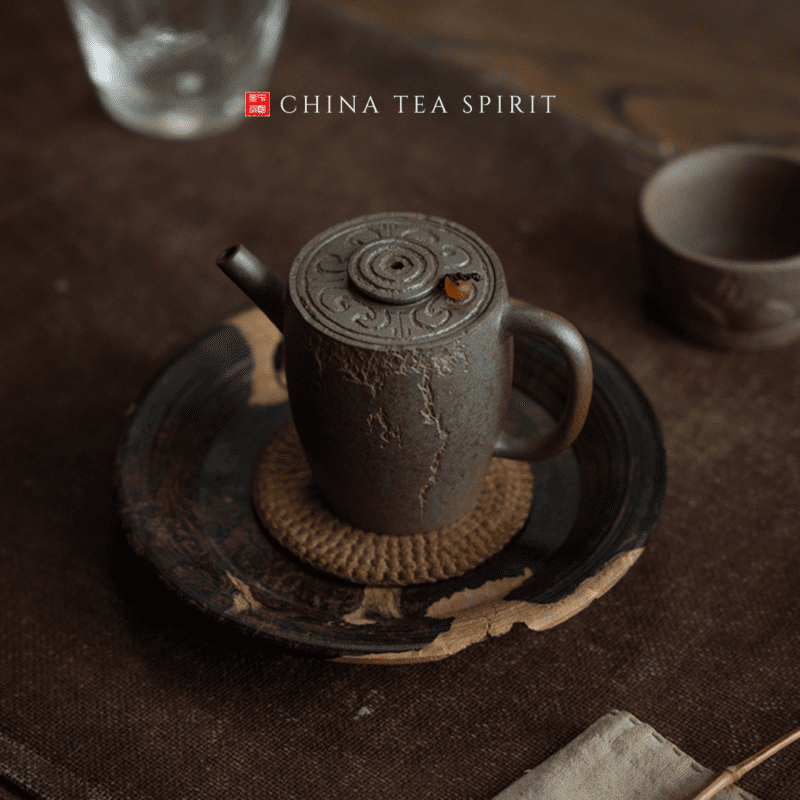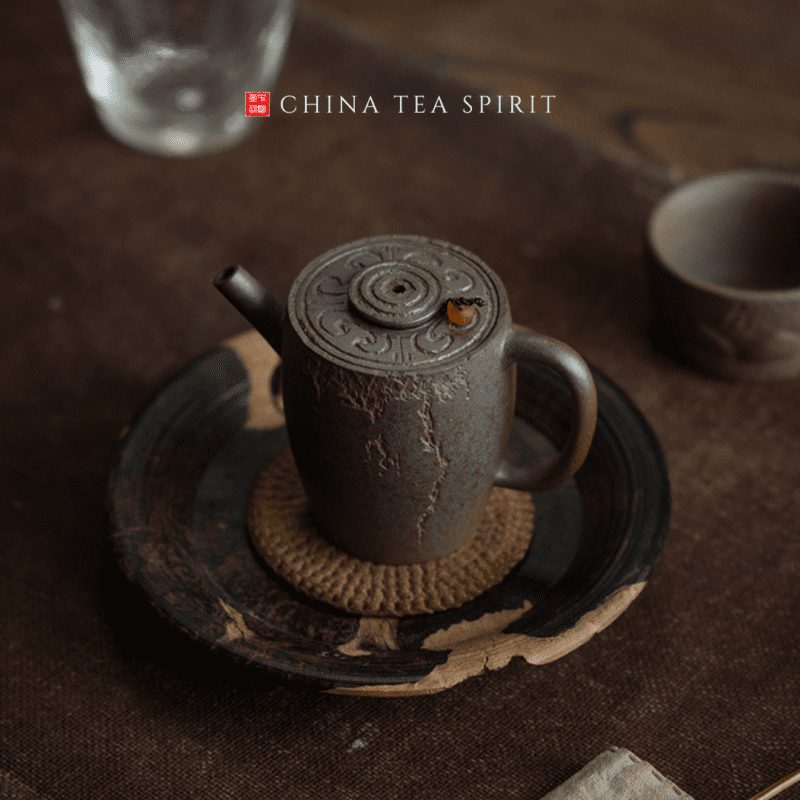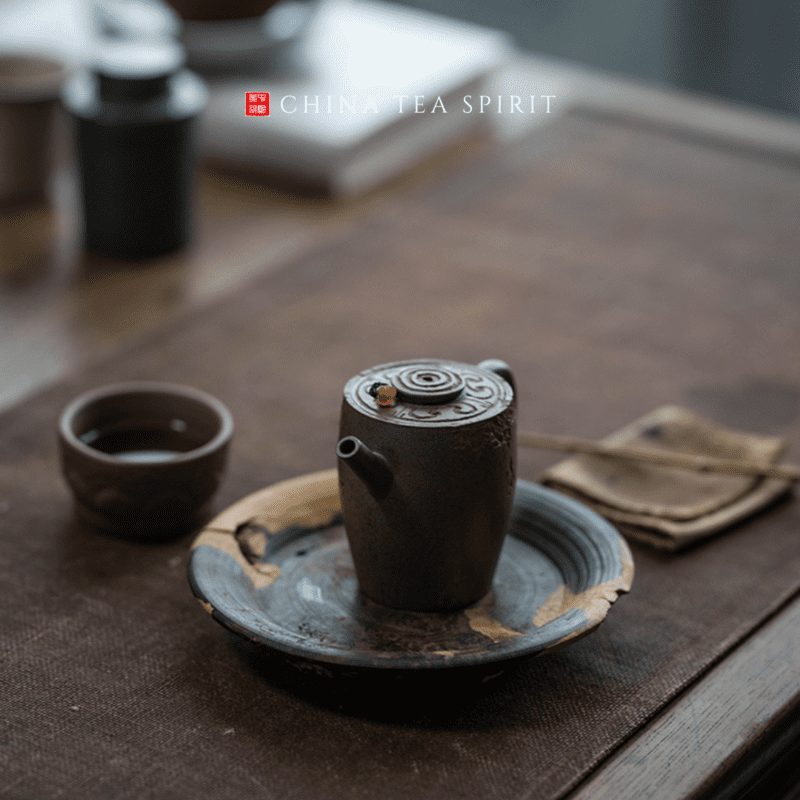 Woodfire Duanni Carving Tall Ju Lun 120ml Yixing Teapot
This 120cc Yixing Clay Ju Lun teapot, made from Duanni, and by Yixing local tea ware artist, is a beautifully crafted teapot that would make a great addition to any tea collection. The pot is made from a high quality clay that is perfect for brewing tea, and it has a special and vintage design that is sure to please any tea lover.
– Size: 120cc
– Material: Duanni
– Filter: 7 holes
– Authur: Rong Chun Studio
– Origin: Yixing
– Packing list: Teapot * 1; Gift box * 1

Description
Introduction of the shape: Ju Lun Zhu
Ju Lun Zhu Yixing teapot, is a classical and traditional teapot that was prevalent during the late Qing dynasty in China. It was particularly popular in Japan, where many were exported, and subsequently became a sensation in the tea industry in Taiwan. The design of this teapot was originally intended for practical use, with a large mouth to facilitate pouring out tea leaves and a straight spout for smooth water flow. The handle and lid are also easy to grip and remove. Furthermore, this teapot's small and round shape made it convenient for tea lovers in ancient times to hold and play with in their palms while brewing tea.
Unlike the pursuit of balanced shapes and exquisite craftsmanship in traditional purple clay teapots of the late Qing era, Ju Lun Zhu teapots often exhibit "rough" features such as asymmetry, irregularity, and unevenness in its design. The craftsmanship also deliberately emphasizes a raw and unprocessed look, with minimal decoration and the omission of fine needlework that is typical of the Yixing traditional pottery-making process. It exudes an aesthetic quality that is different from the purple clay teapots of the same period, with a Japanese-inspired sense of "incompleteness, imperfection, and impermanence."
Wood firing in Yixing teapot
Wood firing is a traditional firing technique used in Yixing teapot making that involves firing the teapots in a kiln fueled by wood. This firing technique has been used for centuries in Yixing, and is highly valued for its ability to produce teapots with unique and desirable qualities.
In a wood-fired kiln, teapots are stacked in the kiln along with wood and other materials, such as straw or sawdust, which are used to create the conditions necessary for the firing process. The kiln is then heated slowly over a period of several days until it reaches temperatures of around 1200-1300 degrees Celsius. The firing process can take anywhere from several days to several weeks, depending on the size of the kiln and the number of teapots being fired.
The use of wood as a fuel source in the firing process has a number of benefits. One of the main advantages is that it produces a unique and complex range of colors and textures on the surface of the teapots. This is because the wood ash interacts with the clay body of the teapot, creating a natural glaze that is both durable and beautiful.
Another benefit of wood firing is that it allows the teapots to be fired at a relatively low temperature, which helps to preserve the natural qualities of the clay. This results in teapots that are more porous and able to absorb the flavor and aroma of tea more effectively. In addition, the firing process helps to increase the strength and durability of the teapot, making it more resistant to cracking and chipping.
However, wood firing is a labor-intensive and time-consuming process that requires a high level of skill and expertise. The firing conditions can be difficult to control, and there is always a risk that the teapots may be damaged or destroyed during the firing process. As a result, wood-fired Yixing teapots are highly valued by collectors and tea enthusiasts alike, and are often considered to be works of art in their own right.
Despite the challenges involved, many Yixing teapot makers continue to use wood firing as a way to create teapots that are both functional and beautiful. By using traditional techniques and materials, they are able to produce teapots that reflect the rich cultural heritage of Yixing and the artistry of its skilled artisans.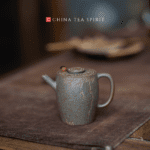 Woodfire Duanni Carving Tall Ju Lun 120ml Yixing Teapot
Your review
* Review is required
Email
* Email is required
Add photos or video to your review
Authentic Yixing Crafts
At China Tea Spirit, we believe that Yixing teapots need to be both functional and artistic. We are committed to providing our customers with the highest quality Yixing teapots. That's why we only work with talented and skillful Yixing local tea ware artists who have years of dedication to this art.
Our teapots are either full handmade or half handmade, ensuring that each piece is crafted with the utmost care and attention to detail. All product images are captured from the actual items.
We only use authentic Yixing clay, we do not use any chemical addictives in the crafting process.