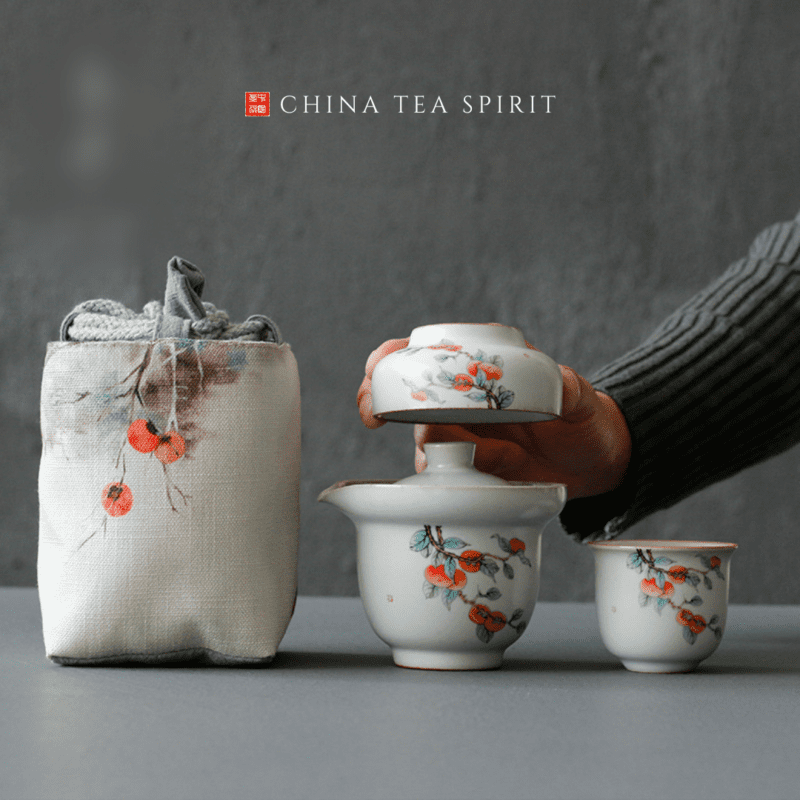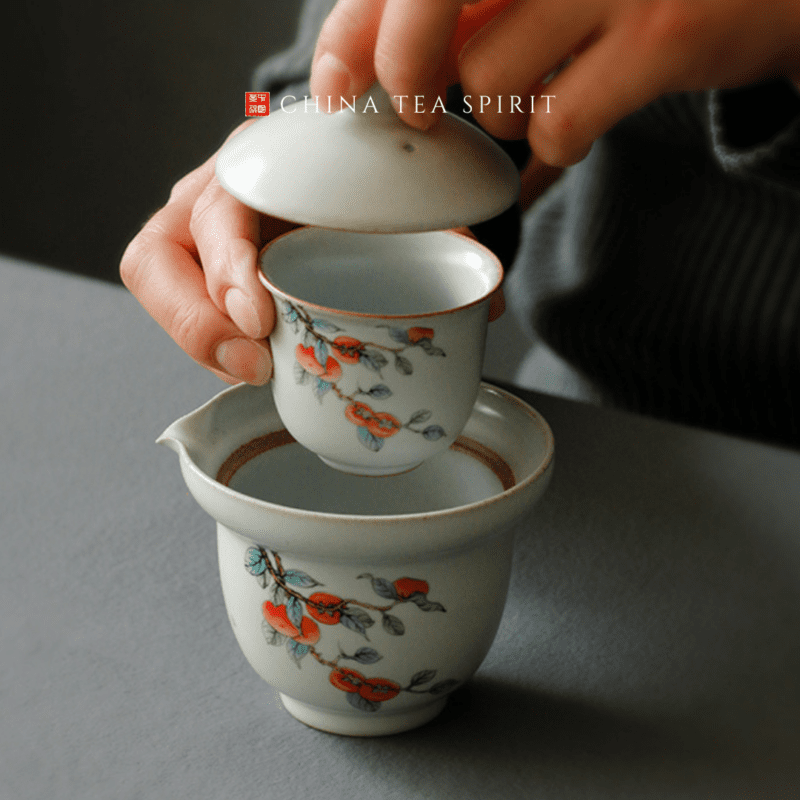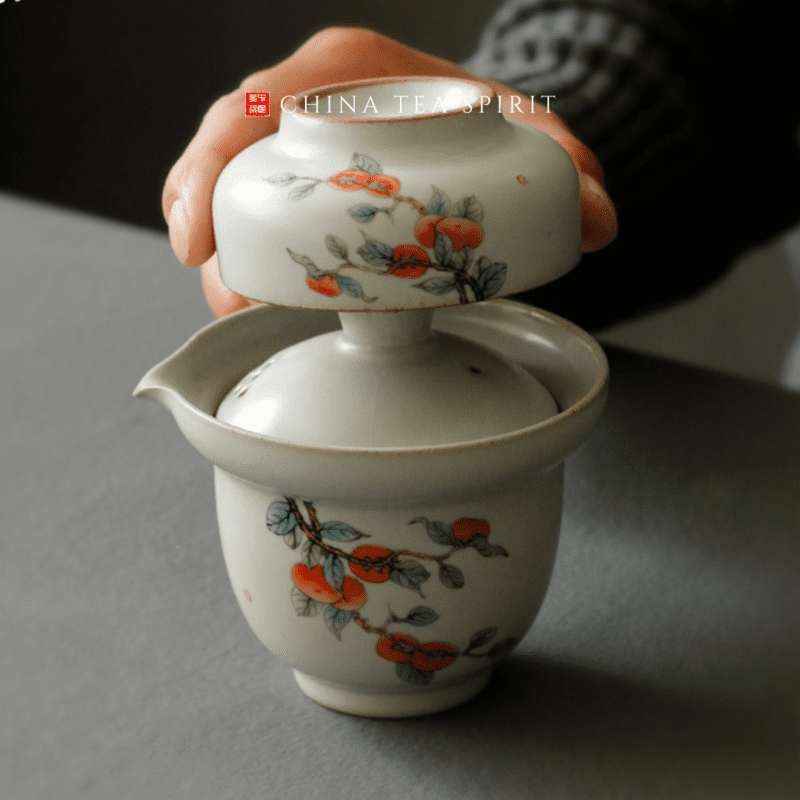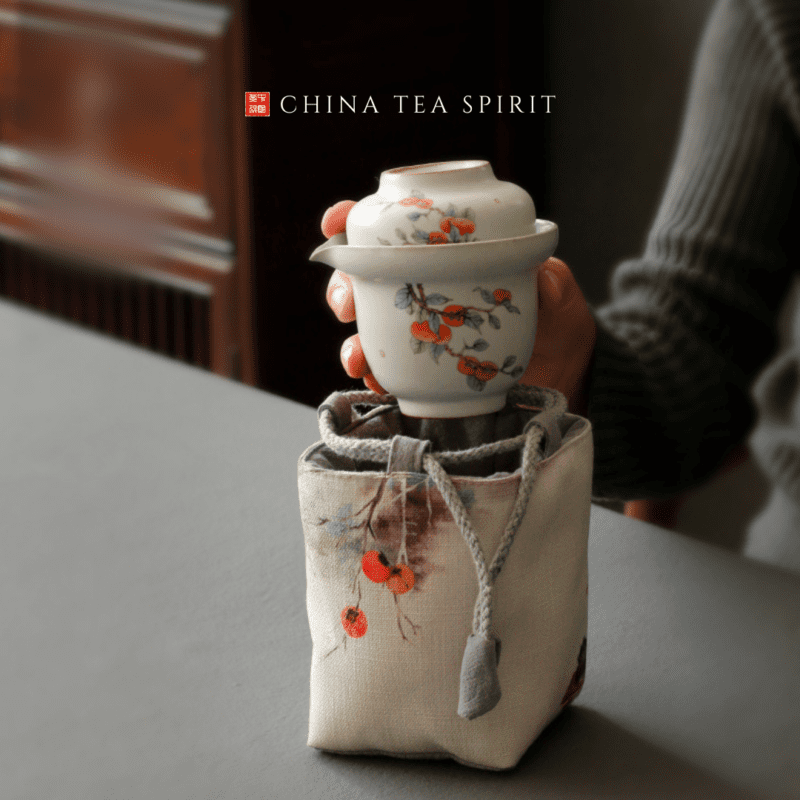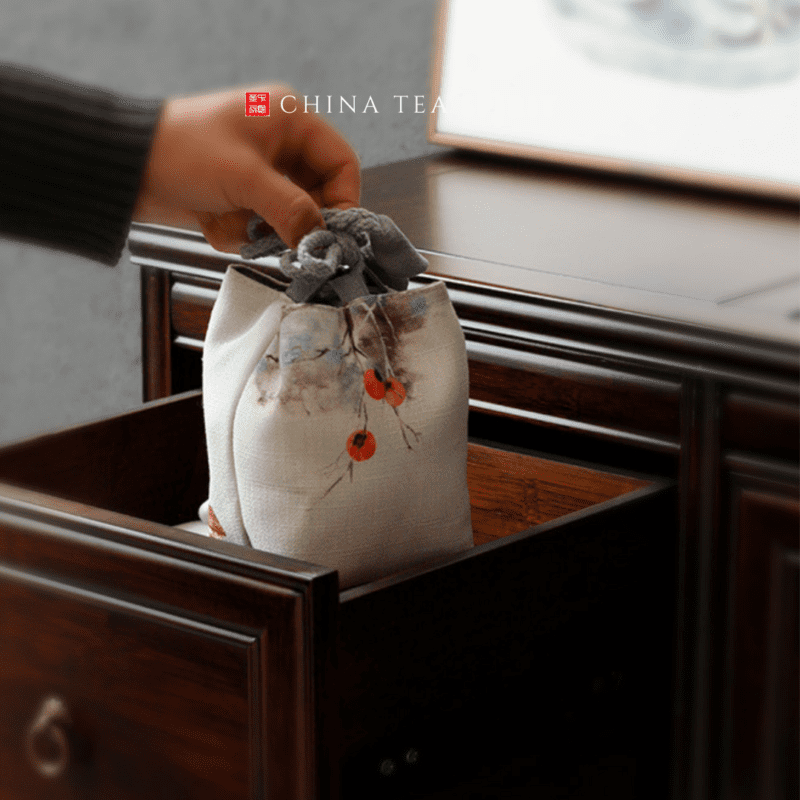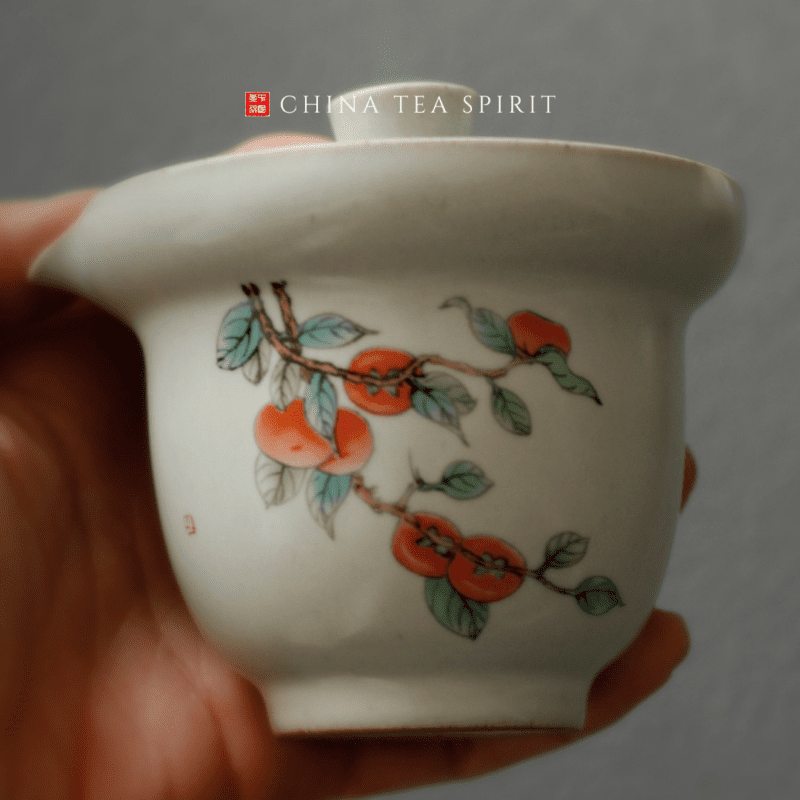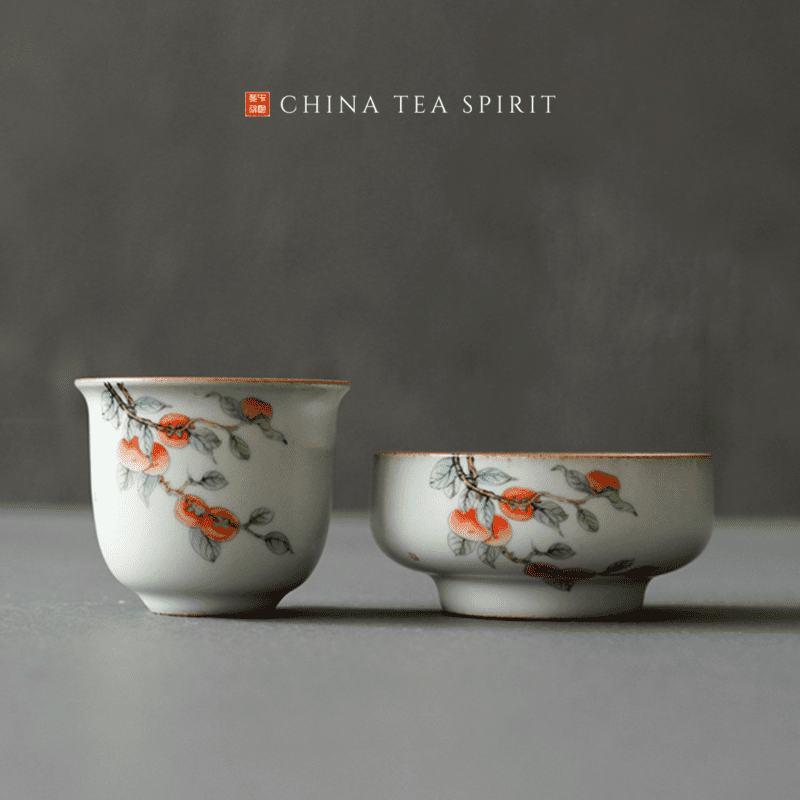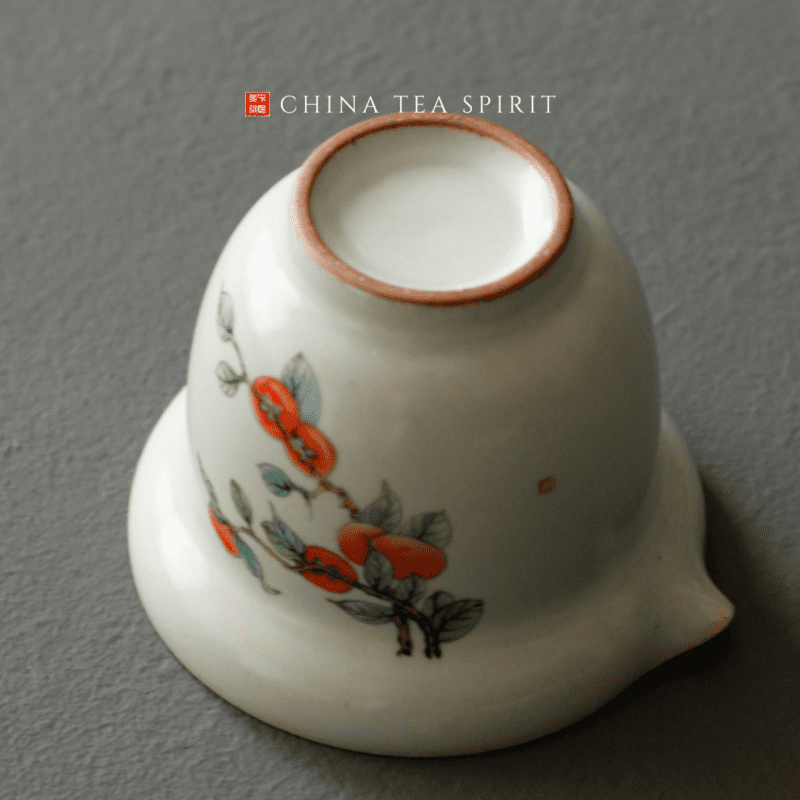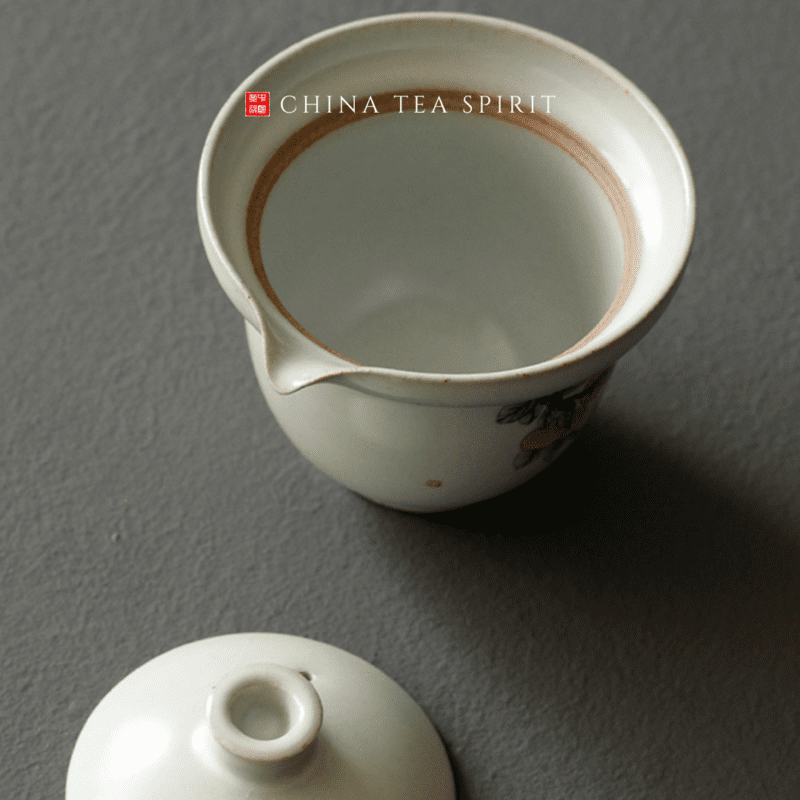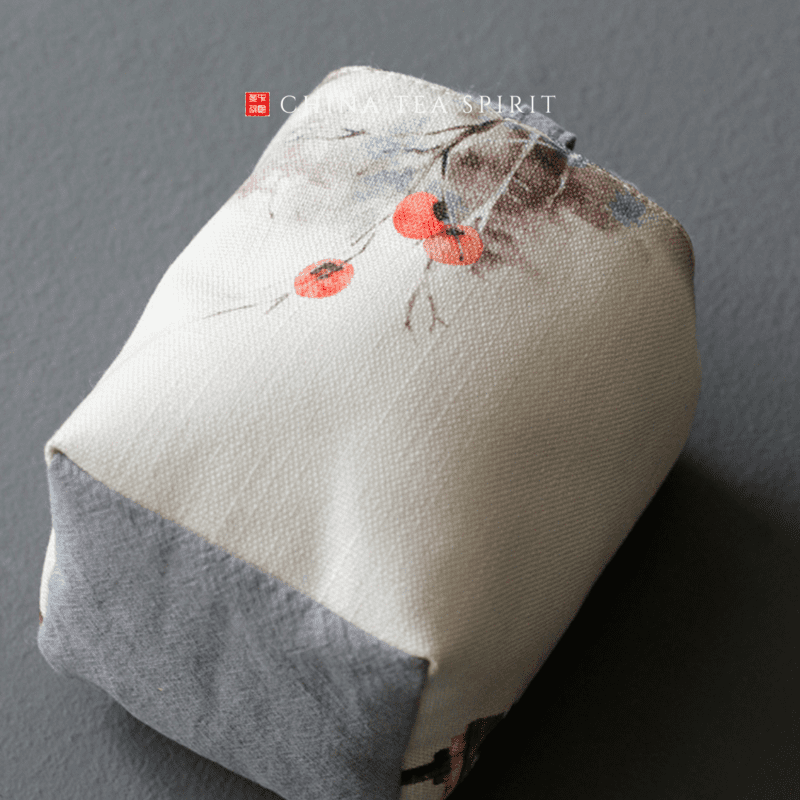 Hand-painted Ceramics Persimmon Travel Tea Set
$55.90
This Ruyao antique Tea Travel Set contains a teapot, two teacups and a beautiful storage bag in a compact size that is easy to carry when you are traveling.
The design of this travel set is such that the tea set can be stacked and fastened in layers for easy storage and space saving.
When you are not using this tea set, you can put it in a storage bag and keep it in a corner or drawer in your office or home.
The tea set is designed to fit in your hand and feel comfortable in your hand, with a weighty grip that fits snugly in your palm.
The teapot comes with a filter hole that isolates most of the tea dregs, making it more convenient to use. It has a brown stroke around the rim of the teapot, which is permeated with the markings of rough pottery and looks more antique against the tea color.
The surface of the tea set is also painted with a pattern of persimmons all in one piece, with gorgeous colors and a natural texture of crackled glaze, which is naturally elegant.
– Highlights: Hand-painted
– Material: Ceramics
– Origin: Dehua
– Packing list: Teapot * 1; Tea cup * 2; Travel bag * 1
Why choosing China Tea Spirit:
✔ Artisan made with proven high quality.
✔ Best-in-class customer service with a 5 star rating.
✔ Worldwide shipping. Free on all orders over $49.
✔ 100% money back guarantee if not fully satisfied
Payment tips:
We offer secured payment via PayPal. If you prefer to pay with credit or debit card. Just click the PayPal button then click 'Pay with Credit or Debit Card'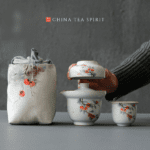 Hand-painted Ceramics Persimmon Travel Tea Set
Your review
* Review is required
Email
* Email is required
Add photos or video to your review