SALE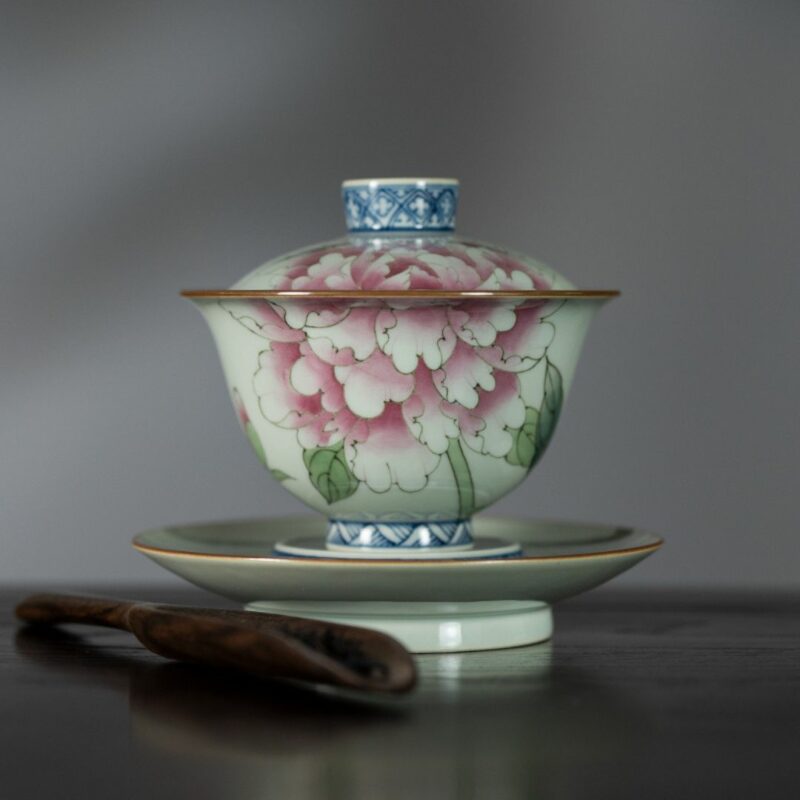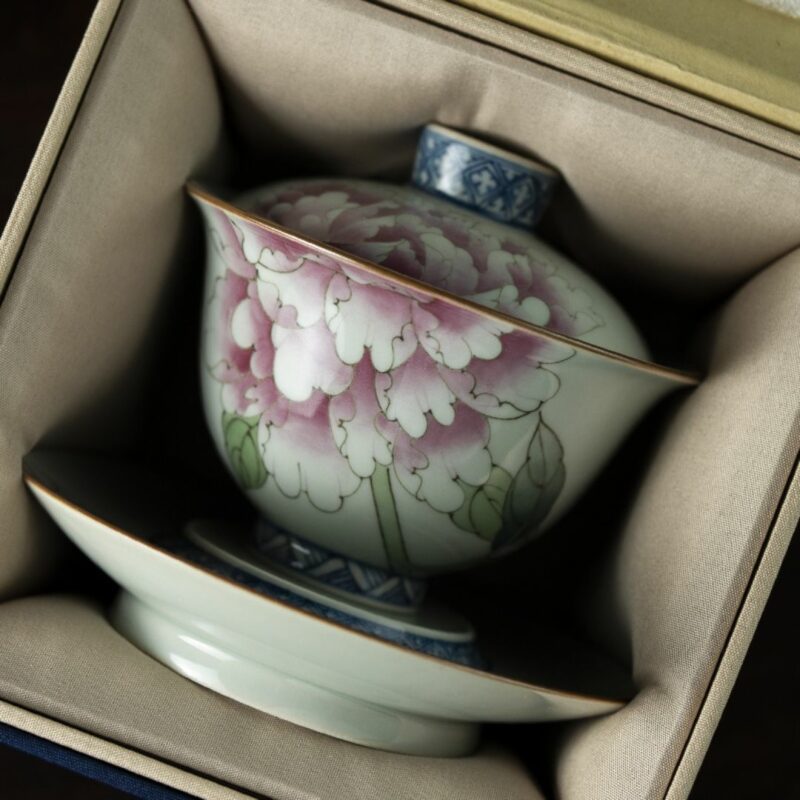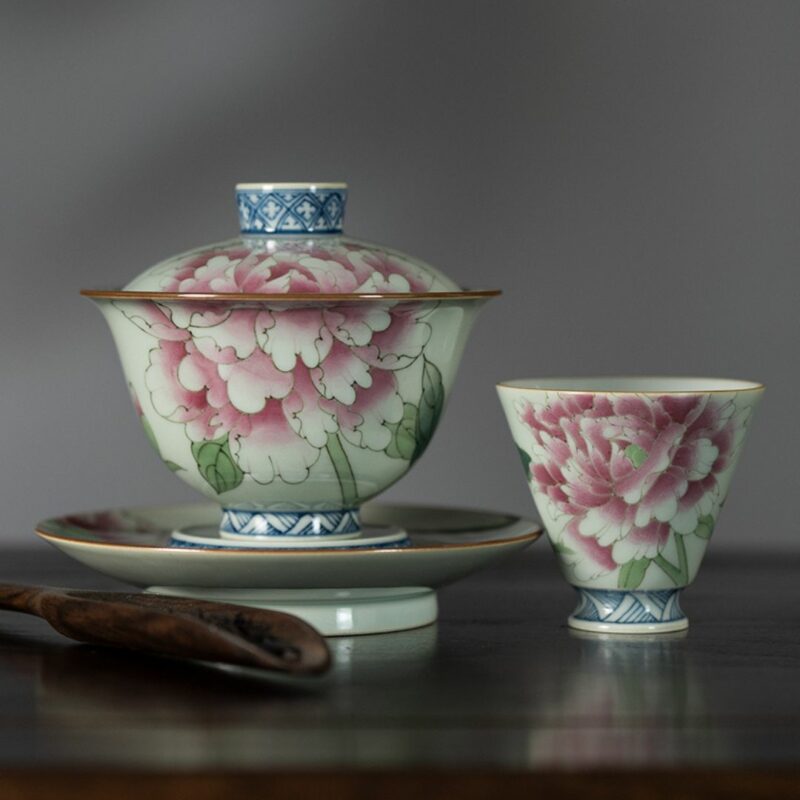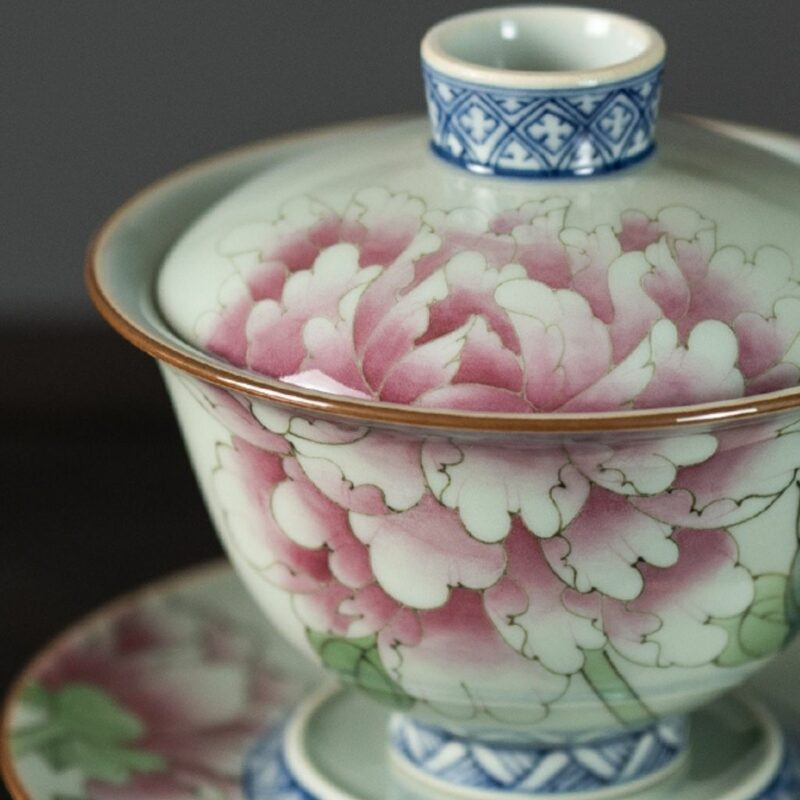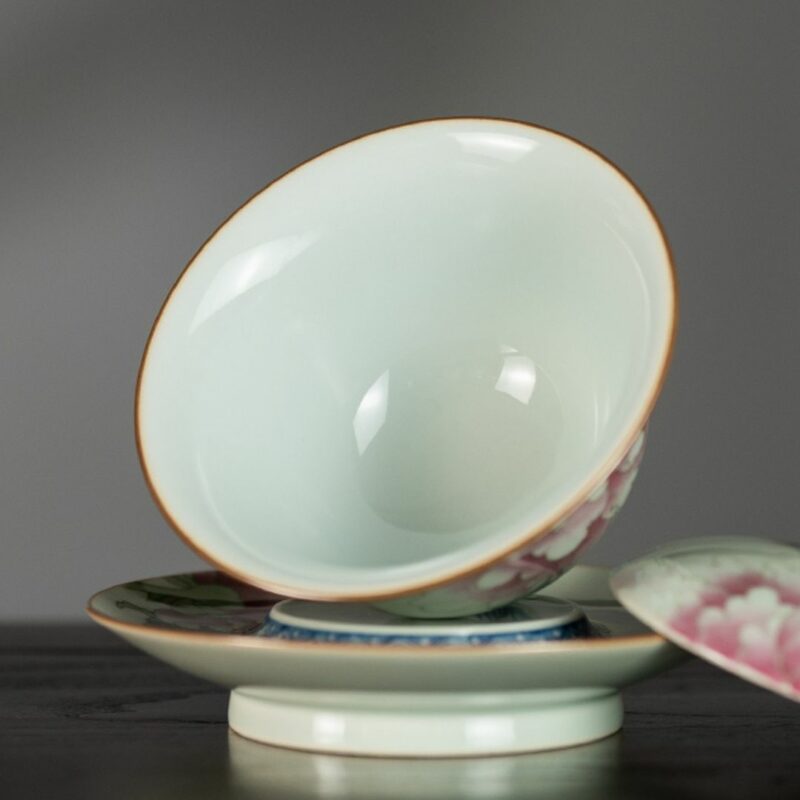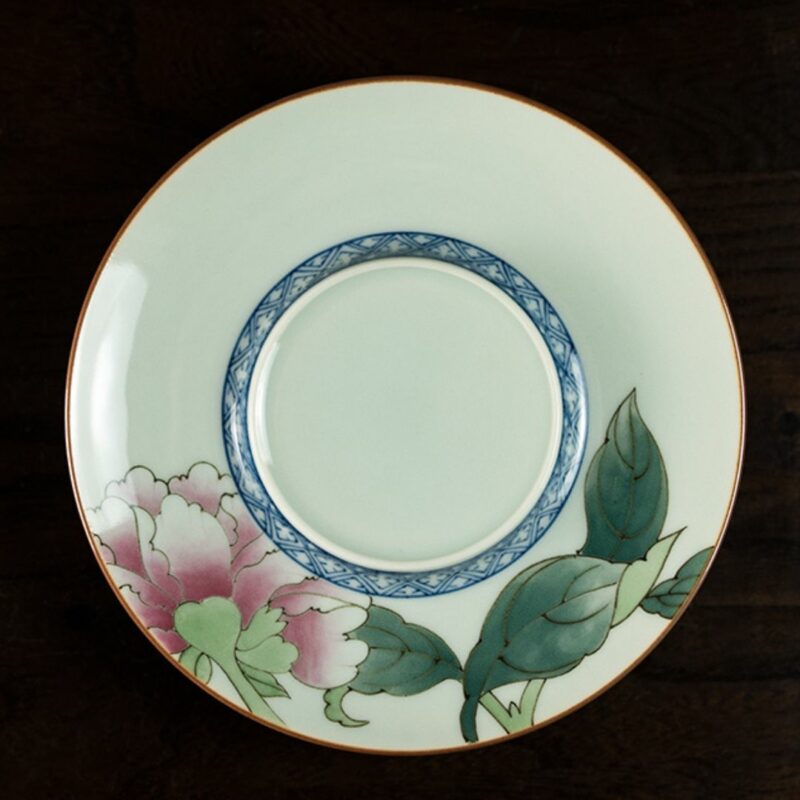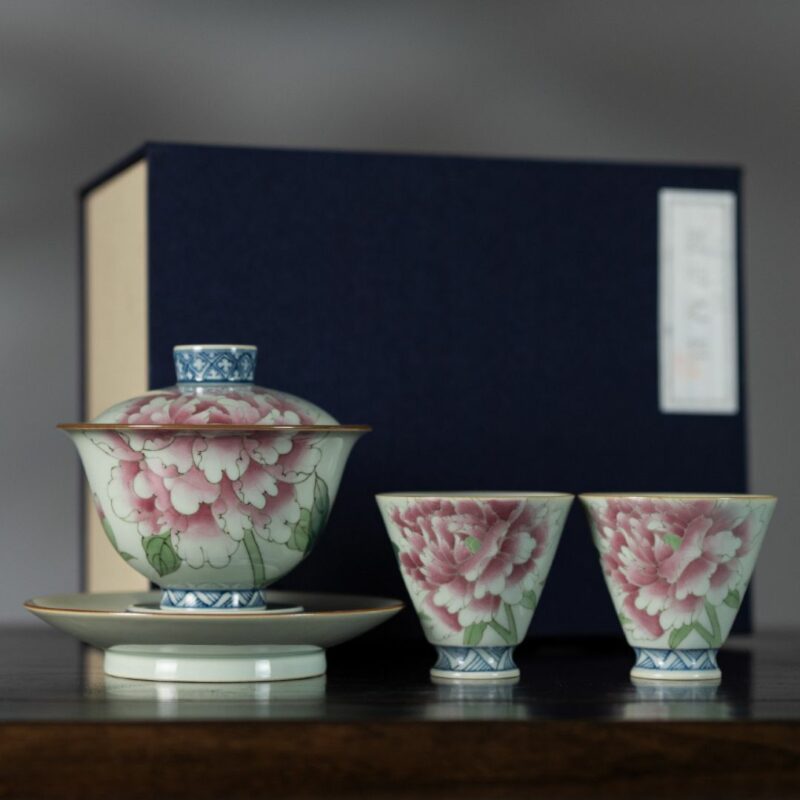 Hand-painted Vintage Ceramics Peony Gaiwan|Tea Set
$99.90 – $199.90
Product Showcase

From our premium Neo-Classic Series. On the surface of the Gaiwan is painted with peony flowers, it's so vividly, resemables a Song Dynasty ancient painting.
The master uses the classical technique called Qinghua Doucai 青花斗彩, which combines the overglaze and underglaze decoration, using the celadon as the base color, and on top of that is the colorful details, making this complex handpainting remarkably beautiful.
It's handmade with Kaolinite clay from Jingdezhen, fired at 1340°C, giving it the vintage feel.
The Gaiwan also has two tea cups to pair with, making a set.
When using this tea ware for tea session, it will show your tea friends your tea art taste.
More importantly, it's an precious collectable and artwork that grows value.
– Name: 仿古宋風手繪五彩牡丹蓋碗
– Highlights: Hand-painted, Vintage
– Size: W 13.8cm * H 11cm
– Material: Ceramics
– Origin: Jingdezhen
– Packing list: Gaiwan * 1; Tea saucer * 1; Gift box * 1

What is the history of Jingdezhen tea wares?
The history of Jingdezhen tea wares can be traced back to the Ming Dynasty. At that time, tea drinking was a very popular pastime among the Chinese upper classes, and the production of high-quality tea wares was a highly prized art form. Jingdezhen was one of the main centres of tea ware production, and its wares were highly sought after by the wealthy tea drinkers of the time. The town became known as the "Porcelain Capital", and its wares were exported all over the world.
During the Qing Dynasty, tea drinking continued to be popular, and Jingdezhen tea wares were still in high demand. However, the town also began to produce a wider range of ceramics, including figurines, vases and plates.
In the 20th century, Jingdezhen tea wares fell out of fashion, and the town's ceramic industry declined. However, in the 21st century, there has been a revival of interest in traditional Chinese tea culture, and Jingdezhen tea wares are once again highly prized by collectors. Just like this Neo Classic tea wares series, are created by Jingdezhen artist Mr. Zhang. The vintage yet modern style has captured a lot of tea lovers' mind.
What is Doucai?
Doucai (斗彩) is a type of Chinese porcelain that is characterized by its vibrant colors and decoration. It was produced during the Tang and Song dynasties, and its name comes from the fact that it was often used in gambling games. The most common colors used in doucai are yellow, green, and blue, but other colors such as red and black were also used. The decoration on doucai is often very intricate and includes scenes from nature, mythology, and daily life.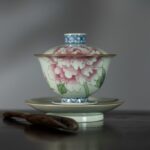 Hand-painted Vintage Ceramics Peony Gaiwan|Tea Set
Your review
* Review is required
Email
* Email is required
Add photos or video to your review